It's Julia! Sweeney expands her creative palette during the pandemic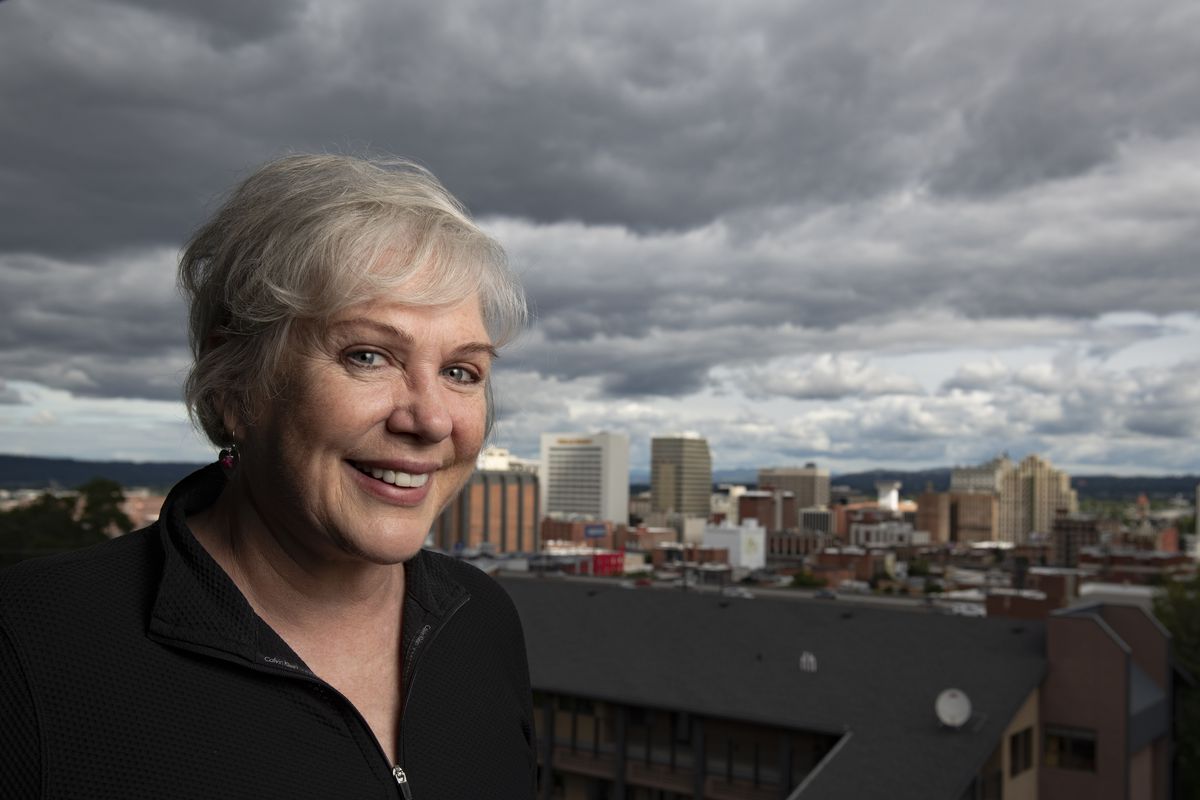 The turbulence of the Vietnam War inspired some of the greatest protest songs in rock history and some exceptional films. The fallout of 9/11 moved recording artists to create deep and personal material.
What are artists working on during the novel coronavirus? A pair of prominent Spokane entertainers are in the middle of their creative process. South Hill resident Myles Kennedy is writing songs but is keeping it close to the vest.
When the pandemic started, Kennedy, 50, noted that he was deep in the songwriting process. When that occurs, the Alter Bridge singer-songwriter is detached regardless of what is happening with the outside world. Kennedy's publicist said that when the album is finished, the veteran recording artist will speak about the finished project.
And then there is Spokane's favorite daughter, Julia Sweeney. Thanks to her friend Carolyn Lamberson, The Spokesman Review's senior editor for special projects, the "Saturday Night Live" alum is working on her first short story. The fictional work is Sweeney's first since her days at Gonzaga Prep.
"What I'm working on has changed my life," Sweeney said while calling from her Los Angeles home. "I'm very excited about this. I think this is a great time for someone like me to try something different. I have some time, and I'm excited."
However, Sweeney, 60, didn't think about her lack of writing experience until she sat down to craft her story, which is about the Mount St. Helens eruption 40 years ago.
"I didn't know how to write a short story when I started this," Sweeney said. "That didn't stop me. When Carolyn asked me about writing a short story, it was like being asked, 'Do you like houses?' Sure. Then build a house.' It was so arrogant of me to think that I could just do this."
Fortunately, Sweeney has had time to research short-story writing. "I took a master class during the quarantine," Sweeney said. "It was just $120, and it's been quite impactful. It included Joyce Carol Oates, who I love, and her take on short-story writing."
After absorbing her online classes, Sweeney has started her project. "It's going to be challenging to keep this story at 1,800 words," Sweeney said. "It reminds me of the line (French novelist Marcel) Proust had, which was 'This is going to be a long letter because I don't have time to write a short one.' This is like going onstage with a violin and only knowing the scales, and I'm going to try and play a song. But I'm exhilarated by the possibilities."
If Sweeney was introduced to short-story classes while attending the University of Washington, she believes her career trajectory may have been different.
"If I took these classes while I was a college freshman, my whole life might have been different," she said. "As I took these classes, I had that good, familiar feeling I had back when I started with the Groundlings. My head was in the clouds back then. I found what I could be good at eventually.
"I think it could have been the same thing for me with short-story writing. I hate to say that I love how things have worked out for me during the pandemic because a lot of people's lives are in disarray now because of the coronavirus. It's awful. It's horrible, but I've tried to make the most of writing."
Even though Sweeney wishes she could have filmed her one-woman show "Older and Wider" in April at Martin Woldson Theater at the Fox, the co-star of the Hulu series "Shrill" doesn't miss the grind.
"I've traveled so much over the last few years that I'm numb from it," Sweeney said. "To be home for three months has revitalized me. The small pleasures, getting a good night's sleep, making a good meal and noticing your plants' growth have meant so much to me. I'm so happy not to fly to far-flung places. I love not racing to the airport or being on the road."
Speaking of the road, that's where her Mount St. Helens story starts. It's inspired by an old college friend who has a longtime crush on a coed who finally acquiesces to his advances.
"But he changed his mind after Mount St. Helens erupted," Sweeney said. "He doesn't see the girl he liked, quits school and goes back to his old girlfriend in Spokane. We see him leaving Seattle for Spokane. We know he doesn't get back there that day since the highway was closed. Who knows what would have happened if he stayed and finally went out with his crush?"
Sweeney remembers watching the eruption. "It looked like it was coming from Mount Rainier, which you can see on a clear day in Seattle," Sweeney said. "Mount St. Helens sits behind Rainier. I remember talking to my mom on the phone just being so self-centered. I was probably talking about what I saw at the movies the prior night while she was telling me that my brother was shoveling ash off of the roof of the house."
Her mother, Jeri, and her brother, Jim, still live in Spokane. "Every year I look at real estate and think about moving back, but my husband (Michael Blum) likes the warm weather here too much."
Sweeney will return at least twice. She still intends to record her special at the Fox. "I would like to schedule it for Oct. 10, 2021, which is my birthday," Sweeney said. "It feels like this pandemic will never end, but when it does, my fans will still be there. They're all in their 50s, 60s and 70s. They'll wait. It's not like I'm in a rock band and my fans are all in their 20s."
At some point, Sweeney will come back to town after her special is recorded since she has a burial plot in Spokane. "Of course that's where I'll be laid to rest," Sweeney said. "I even have my epitaph. 'The earth spit me out. Now it sucked me back in. All in all, it's been a joy. Thanks for having me!' "
---