Kansas is making most of new talent with 'Absence of Presence'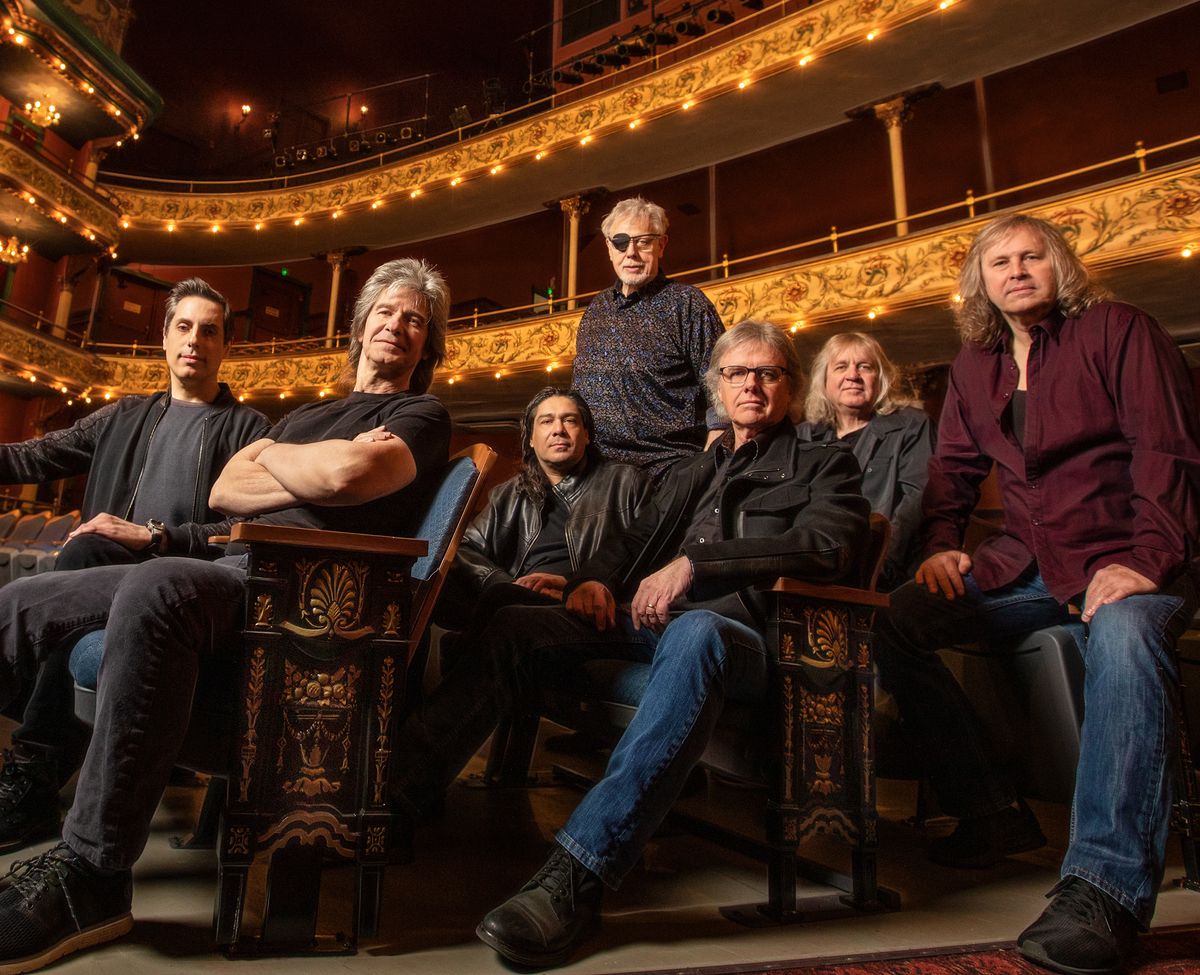 A decade ago, Kansas guitarist Rich Williams declared that his long-of-tooth band would never release another album. "What's the point?" Williams asked during an interview.
Williams' response was understandable. A number of veteran recording artists render the familiar. Fans want to experience the hits. It must be frustrating for any veteran act that creates a new album.
During a Gin Blossoms gig in 2018, the pop-rock band was showcasing songs from "Mixed Reality," its first album in nearly a decade. Gin Blossoms guitarist Jesse Valenzuela dropped an anecdote about a fan who commented loudly regarding the group's setlist.
"This guy was screaming at (Gin Blossoms guitarist) Scotty (Johnson) when we were playing new songs, 'Just play the good ones!' It was hilarious that he screamed that, but we do have a new album."
So Williams had his reasons to only focus on touring, but he went back on his word when Kansas crafted "The Prelude Implicit" in 2016.
"It's true that I did say that we would never make another record," Williams said in 2017. "I learned to never say never after that. I didn't see the point in making another Kansas record when I told you that we were finished as a studio band, but things changed."
Kansas followed up "Implicit" with the forthcoming "The Absence of Presence," just its third studio album in 20 years that is set for release on Friday.
The project drops during a period in which many recording artists are holding back the release of albums until they can tour behind the projects.
If it weren't for some key additions, Kansas would probably still be riding a nostalgia wave. Guitarist Zac Rivzi, who joined the band in 2016, and keyboardist Tom Brislin, who signed on in 2018, have become the group's songwriters. Rivzi has co-written the majority of the band's material since he joined the group, which fuses prog-rock, Southern and Heartland rock.
Brislin and Rivzi co-wrote six of the nine tracks from "The Absence of Presence." Vocalist Ronnie Platt, who joined Kansas in 2014, penned two of the compositions.
"Tom and Zac are extraordinarily talented songwriters," Platt said while calling from his suburban Chicago home. "They've helped propel our band forward."
Brislin and Rivzi were infants when Kansas emerged courtesy of its anthemic and complex compositions such as "Carry on Wayward Son," which propelled 1976's "Leftoverture" to platinum-plus status.
"Point of Know Return," released in 1977, was even more successful thanks to the colossal ballad "Dust in the Wind," driven by classically trained violinist Robbie Steinhardt.
Kansas graduated to arenas, which it played throughout the early 1980s. The golden era faded due to some creative tension and departures.
Williams and Ehart are the lone pair of original members to survive the tumult. Fans have flocked to catch Kansas deliver its hits over the years. The group was content to give its faithful what it wanted.
After making its hires of new creative members, who are inveterate writers, Kansas decided to revisit the studio.
Revitalizing bands set in their ways doesn't happen often, but it does occur. Trevor Rabin provided a creative spark with Yes during the '80s, and Glen Burtnik had the same effect on Styx 20 years ago.
"It was the perfect situation for Trevor and Glen," Brislin said while calling from his New Brunswick, New Jersey, home. "It makes sense that they ended up writing with those bands since they each can write so well. If you are a good writer, why not be invited to the writing party?"
Brislin, who is friends with Burtnik, who also hails from central New Jersey and is a former member of Yes, is in the same situation as Rabin and Burtnik. He joined a band that lost significant songwriters.
Keyboardist Kerry Livgren and vocalist Steve Walsh were the creative cogs of Kansas. Brislin and Rivzi filled the void and have their fingerprints all over "The Absence of Presence."
The album's most powerful song, "Throwing Mountains," sounds as if he was pulled from "Point of Know Return."
Williams flexed his muscles during his nuanced guitar runs, and it is evident that Brislin and Rivzi are well aware of the band's storied history. Elements of Kansas past are combined with the present.
"Zac adored the band for years, and I grew up digging Kansas," Brislin said. "When Phil asked me to join the band, I filled their need for a keyboardist (replacing David Mannion). But I also told Phil that I'm a songwriter, as well. I love to write music, and they gave me the opportunity. Zac and I are making the most of our opportunity with the band."
The piano intro to "Jets Overhead" by Brislin is gorgeous and contemporary. It yields to Kansas' signature sound. The dramatic and baroque "Circus of Illusion" would fit on "Leftoverture."
The latest version of Kansas, which is approaching its half-century anniversary, straddles the line between the rich, lush sonic output of the band's salad days and current touches.
"We're trying to do justice to what Kansas is known for creating," Brislin said. "I'm happy with how this is turning out. When I joined Kansas, it was a juggling act. I had to learn (the material from) "The Point of Know Return" for the tour (in 2019), but I wanted to also capture the Kansas sound so new music could be made. It's amazing how this has all come together. I think it's evident that new guys in a band can help make new music."
"The new blood came in and inspired a veteran band," Platt said. "I think it's so cool that Rich and Phil are more than fine with that. We've proven that this band can still make great music after all of these years. It's not just Kansas who is doing that. Look how impressive Bob Dylan's new album ("Rough and Rowdy Ways") is, and Bob Dylan is 108 years old. Just kidding, Bob. I'm sorry.
"The music industry isn't just for kids. There are enough people proving that this year."
---