Nomination of public lands critic to lead Bureau of Land Management could lead to tight Senate vote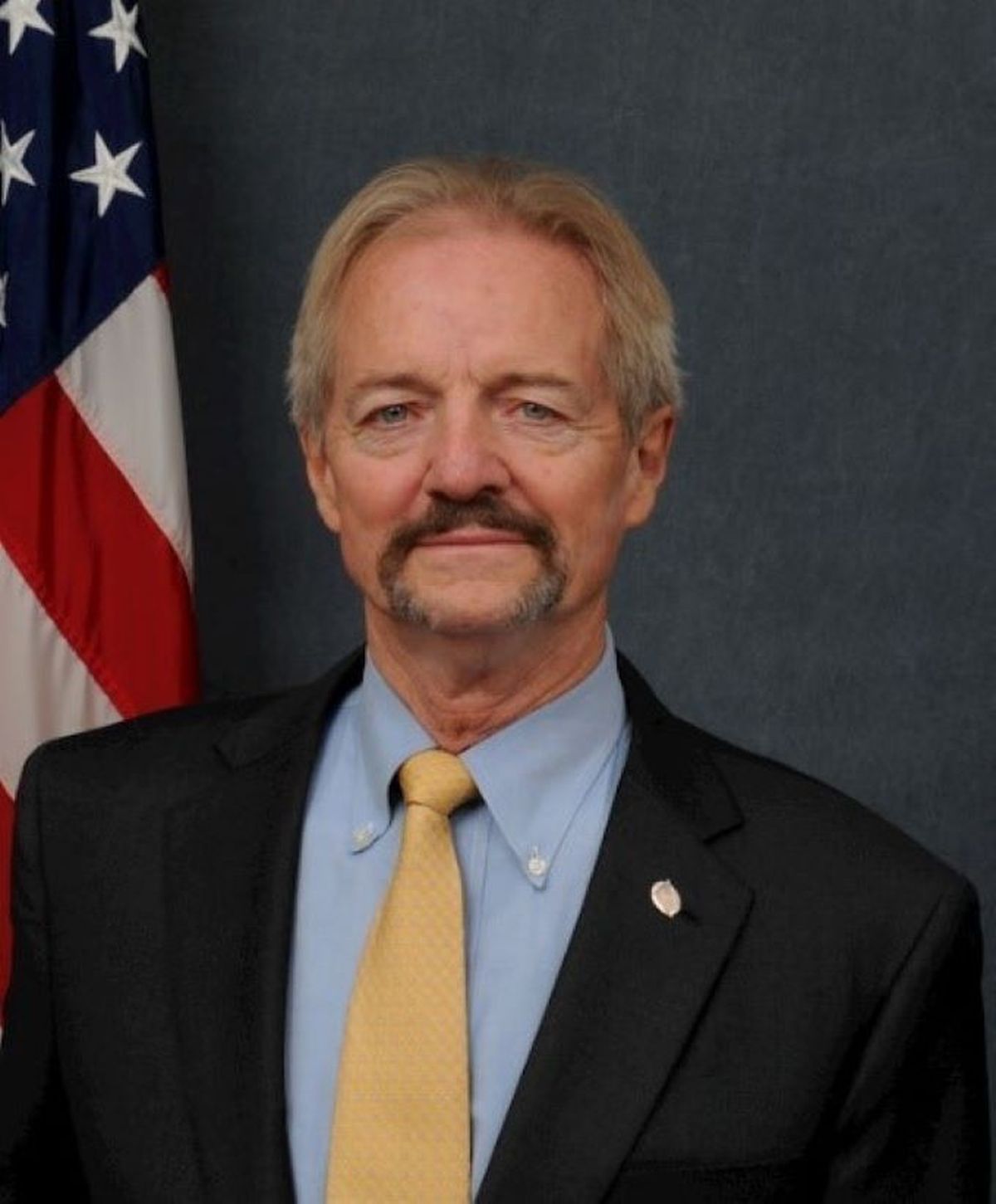 WASHINGTON – President Donald Trump's nomination of a controversial lawyer who has advocated selling off public lands to lead the Bureau of Land Management has drawn the ire of conservationists and put a spotlight on an issue with major implications for the West.
William Perry Pendley has served as acting director of the Bureau of Land Management for nearly a year, but his official nomination to the director position on June 26 means senators will have an opportunity to question him in the coming months. Critics, including former BLM employees, are pressuring lawmakers to block his confirmation, and the issue could prove pivotal in two close Senate races in Western states.
Sen. Maria Cantwell, D-Wash., sits on the Senate Energy and Natural Resources Committee and is clear how she will vote on Pendley's nomination.
"William Pendley has called for selling public lands and denies overwhelming climate science as 'junk,'" Cantwell said. "His nomination represents more of the same from an administration on a mission to attack our public lands and damage our environment.
"I urge President Trump to send us a nominee who will safeguard our public lands and continue to grow our juggernaut outdoor recreation economy."
Before joining the Trump administration in 2019, Pendley led the Colorado-based Mountain States Legal Foundation, where he often represented ranchers and rural counties in land disputes with the federal government. His writings on topics including climate change, immigration and the Black Lives Matter movement have stirred controversy, but his stance on public lands likely will be the main focus of his confirmation hearing.
"The Founding Fathers intended all lands owned by the federal government to be sold," he wrote in a 2016 National Review article.
Pendley has been publicly backed for the permanent appointment from some Republican senators, including Utah Sen. Mike Lee, Kentucky Sen. Rand Paul and Texas Sen. Ted Cruz.
"I have known William Pendley for many years, and I am confident he understands the unique public land challenges that western states face," said Wyoming Sen. Mike Enzi in a statement released shortly after Pendley was appointed to the interim job. "He is a well-qualified choice for this position. I look forward to his leadership at the Bureau of Land Management and working to ensuring public lands are open for multiple uses."
Pendley's papers from his time serving in the Interior Department under President Ronald Reagan in 1981 – later donated to his alma mater, the University of Wyoming – include a note to sell off 5% of public land. The next year, Interior Secretary James Watt announced a plan to do just that, though the effort eventually failed.
"His ideological opposition to the concept of public lands makes him uniquely unqualified for this position," said John Robison, public lands director at the Idaho Conservation League.
Robison said conservationists have come to expect a certain amount of policy changes depending on which party has control of the White House, which he likened to a pendulum swinging back and forth. But he said the changes at the BLM under Pendley – including relocating the bureau's headquarters from Washington, D.C. to Grand Junction, Colorado – have been more drastic.
"The pendulum has left the hinge and is flying out the window," Robison said. "This is not the typical swing back and forth from one ideology to the other. This is really dismantling the entire mechanism."
The Senate has the authority to approve or reject a president's nominees for senior positions in the executive and judicial branches of government. Supreme Court justices usually see the highest-profile confirmation hearings, and the Senate has historically confirmed most nominees with little fanfare, but the process gives lawmakers the opportunity to question a president's picks in public.
A study released in January by the nonpartisan Partnership for Public Service found the Senate confirmation process has taken an average of 115 days during the Trump administration, similar to the average under President Barack Obama but considerably longer than under previous administrations. But by appointing officials in acting roles, something Trump has relied on heavily, a president can temporarily circumvent senators' scrutiny.
In May, conservation groups, including the Idaho-based Western Watersheds Project, sued the BLM and the National Park Service – neither of which has had a Senate-confirmed director during the Trump presidency – alleging that the administration's use of acting positions violates the Constitution.
Steve Ellis, who served as deputy director of the BLM until 2016, said he remains in contact with bureau staff whose morale has plummeted under Pendley.
Ellis worked for nearly three decades at the bureau and said that the decision to relocate the D.C. headquarters – which housed just 3 percent of BLM staff but served important functions interacting with other parts of the government – has weakened the agency.
"It was driven by political ideologues," Ellis said. "I don't think they had the agency's best interest or the American public's best interest in mind when they did that. What I'm hearing is that the agency is struggling to deliver on some of the most simple land-management issues, and the public is not being well served by that."
"Hopefully the committee members will see the wisdom to deny the confirmation," he said.
Land Tawney, president of Backcountry Hunters and Anglers, a Missoula-based conservation group, said he doesn't expect Pendley to be confirmed, even though Republicans control the Senate and the committee. He said his group has been putting pressure on Montana Sen. Steve Daines, one of two Republicans on the committee – along with Colorado's Cory Gardner – who face tough re-election fights in November. Another GOP committee member, Idaho Sen. Jim Risch, also faces re-election but has a safer race.
"There's a reason that they go through that confirmation process," Tawney said, "to make sure he is the right person for the job."
---