Shawn Vestal: How to be a good ally? Get uncomfortable
UPDATED: Thu., Sept. 3, 2020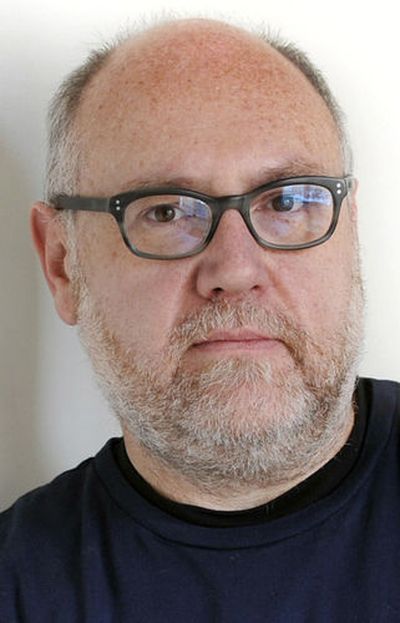 Roberta Wilburn says one of the most important things we can do to understand people is listen to their stories.
Here's one of hers: When she was a sixth-grader, living in Brooklyn in the 1960s, she took two buses and a subway ride, and then walked several blocks, to get to school every day. It was part of the push to integrate schools in New York City. Her father was a Navy man who had taught her about the dangers and pitfalls of racism. To young Roberta, though, racism was an old, distant concern.
A former problem.
"Oh, Dad, that was years ago," she'd think. "That was then, this is now."
One day, as she stood in line at a newsstand by the subway stop to buy candy on that long trip to school, an older white woman standing in front of her dropped her change. Roberta bent to pick it up for her, and found herself on the end of a racist diatribe from the woman, who accused her of trying to steal her coins and called her – for the first time in young Roberta's life – the N-word.
It was devastating, she says, and not just for a moment. It woke her up to certain realities in the country and in her own experience that she still wrestles with today.
"The impact of that is why I do the work I do," she says.
Wilburn is now the associate dean for graduate studies and education and diversity initiatives at Whitworth University, and a consultant on issues of diversity and inclusion with her husband, James. They're now at work on a course about allyship – how white people can walk alongside African Americans and people of color.
She's come a long way from that newsstand in Brooklyn, but that memory is never very distant. Her awakening at that moment might serve as a metaphor for our moment on racial justice: A lot of people have been awakened to long-standing injustices by the wrenching sight of George Floyd's killing.
I wrote a piece about this last week, in which I urged people like me – white Westerners, with an almost exclusively white lens on this country – to stop being defensive, take an honest look at what's happening and listen to what our African American brothers and sisters are telling us about their experience.
Predictably, this resulted in some hostile, hateful responses. Happily, though, it also produced many, many more replies from people who wondered how they can be better allies – who asked what they could do beyond putting up a sign or posting on social media.
I asked three longtime Spokane leaders in the Black community for their views: Wilburn; Sandy Williams, editor and publisher of The Black Lens newspaper; and the Rev. Walter Kendricks, the pastor of Morning Star Baptist Church and founding member of Spokane Community Against Racism.
"With Black Lives Matter and the protests, there are more people who want to be allies," Wilburn said. "I'm concerned that a lot of people don't know how to be an ally."
'Their comfortable spot'
Wilburn has taught classes on bias and racism at Whitworth for many years. One of the responses she encounters often when she talks about implicit, systemic bias is personal defensiveness.
The students sometimes view the subject as a personal criticism, an attack on their individual goodness. Lots of us have grown up on triumphal narratives when it comes to race, stories about the defeat of bigotry and the overcoming of racial hatred; we're sure that we ourselves are not racist, and have a hard time accepting or understanding that our history has built systems that operate in biased ways – even if the individuals in them don't have racist beliefs.
"Unfortunately, racism is the system this country has been built on," she said. "You can't escape it, Black or white. The question is, how do you deal with it? Can you come to grips with it?"
Williams said a certain strain of white defensiveness exists among leaders in the region, particularly among those who, say, have undertaken some initiatives, participated in some symposia, or met with leaders of color to hear their complaints. She said there is often a sense of defensive fatigue creeps into the conversation.
She describes the attitude as: 'I tried and I'm a good person and why can't you see I'm a good person?'
"That's the part that's exhausting," she says.
For Kendricks, the comfort some white people take in their own personal goodness is an obstacle to seeing the truth.
People "turn a blind eye because they're comfortable," he said. "What can they do? They can get out of their comfortable spot and really look at what's going on."
'Start speaking up'
It's possible to live an entirely white life in Spokane. It takes mindfulness and effort to break out of that. Williams, Wilburn and Kendricks emphasized that white people in Spokane could learn a lot by making a point of expanding their circle of acquaintances and their routine experiences.
Kendricks has been trying to have conversations with the All Lives Matter crowd – those who find Black Lives Matter somehow troubling, or claim it's a socialist terrorist group (as the president has done), or who otherwise seem resistant to this simple, humane affirmation of human value.
"We have to talk," he said. "I've got some friends from deep in Stevens County and I've got some friends in Spokane Valley and we've been meeting" to talk about BLM.
To get out of their comfortable spot, Kendricks said people can attend an NAACP meeting or go to a Black church or support businesses owned by African Americans. They could attend organizations advocating for justice in the community, and work for reform in those systems, he said.
Wilburn noted the value of meeting individuals with other experiences and hearing their stories – we connect to others by hearing about them and finding the places in their experience that trace back to our own.
Williams agreed it's important for people to get outside their comfort zones. But she also said some of the most important work for white people is right inside those zones.
As an activist, she's often "in the room" where policy is debated and made. But she also knows that if she's not in the room – or one of the few other voices of color in Spokane aren't – then it's an all-white rodeo.
"If I'm in the room, then we will have good conversations" about race and equity, she said. "But there are so many rooms and so many spaces we're not in. … What white people need to do is start speaking up where no Black people are present."
'Hold a mirror up'
Kendricks emphasized the deep, systemic nature of problems of inequality in the country.
All efforts to reform policing, or to end the system of mass incarceration that focuses disproportionately on people of color, will require that understanding, as well as the commitment to the hard work that changing systems requires.
"People know the difference between right and wrong," he said. "You know when there's a lot of stuff going on that's not right. … And if you can't see it, there's an even greater problem."
He's concerned that the pandemic is exacerbating the problems of poverty, housing, education and health care that disproportionately strike communities of color.
"Watch what happens when people start getting evicted," he said.
Williams said that if we are going to have a true reckoning on race in America, it requires a level of self-examination that not everyone is comfortable with. In particular, she said, white liberals can become too comfortable in their own sense of righteousness – too certain of their own individual goodness, given how much overt, explicit racism is running loose again in the country.
"You have a difficult time breaking through that to hold a mirror up," she said.
And the mirror is where it all starts.
"I think there's some reflection for us all to do, myself included," Williams said.
Local journalism is essential.
Give directly to The Spokesman-Review's Northwest Passages community forums series -- which helps to offset the costs of several reporter and editor positions at the newspaper -- by using the easy options below. Gifts processed in this system are not tax deductible, but are predominately used to help meet the local financial requirements needed to receive national matching-grant funds.
Subscribe to the Coronavirus newsletter
Get the day's latest Coronavirus news delivered to your inbox by subscribing to our newsletter.
---