Bush's Gavin Rossdale: 'I've taken quite a journey as a lyricist'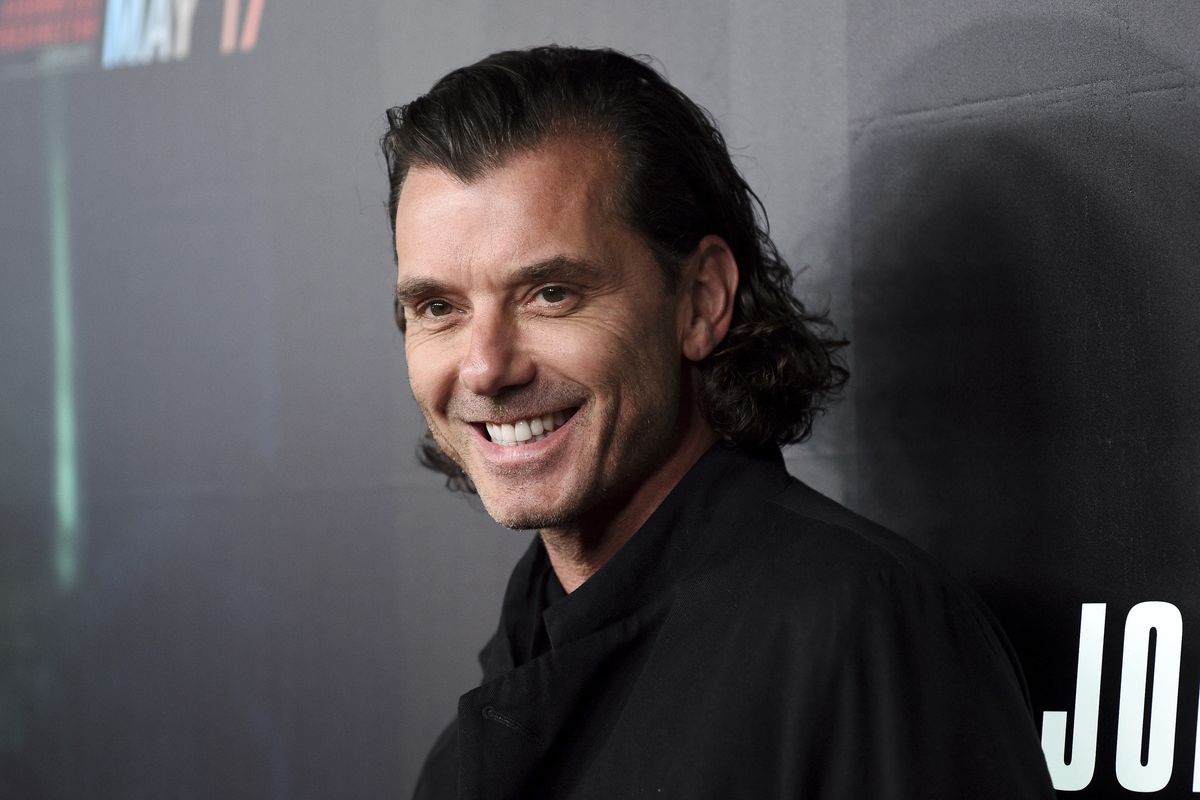 Not every singer-songwriter is Bob Dylan or Paul McCartney. Those iconoclasts have each enjoyed wildly productive lengthy careers, which are still noteworthy.
Dylan and McCartney were self-actualized at an early age. Dylan was just 24 when he wrote and recorded the classic "Highway 61 Revisited." The following year, 1966, he created arguably his high water mark "Blonde on Blonde." Two arguably perfect albums crafted by the quarter-century point. McCartney was on a similar trajectory. Macca had written some of the greatest Beatles songs of all time, "Here There and Everywhere" and "She's Leaving Home," among many other brilliant tracks by the time he was 25.
Not all singer-songwriters, however, are fully formed during their 20s. There are some songsmiths who have improved dramatically, especially as lyricists, at midlife.
John Cougar became a much better songwriter when he performed under his given name, John Mellencamp. The heartland rocker noted during interviews that he put in more of an effort when he matured. There is no doubt that Mellencamp improved at a later age.
The same goes for Gavin Rossdale. The singer-songwriter and frontman of Bush was a predictable songwriter who penned insubstantial and often inscrutable lyrics during his band's salad days. It didn't matter to fans, however, who enabled Bush to become one of the most popular bands of the mid-1990s.
More than 25 million copies of Bush's first two albums, 1994's "Sixteen Stone" and 1996's "Razorblade Suitcase," were sold.
Critics often slammed the British band for appropriating grunge, loud, guitar-driven songs with start-stop rhythms and lightweight lyrics.
Rossdale, 52, became a star and prospered and lived with the slings and arrows from the media.
Nothing hurt Rossdale and Bush more, however, than a 1996 Rolling Stone cover. "Why won't anyone take Gavin Rossdale seriously?" was the question next to a bare-chested Rossdale.
"It's a bizarre accolade," Rossdale said while calling from Los Angeles. "I was so mad at that editor (former Rolling Stone editor Robert Love). That cover really annoyed me. Did he really have to write that? I've never seen anything like it since."
Rossdale is correct for noting how odd it is for a Rolling Stone cover being disrespected. Superlatives normally surround its cover subjects. Rossdale rose above it after asking the late David Bowie for advice while on tour with the Thin White Duke during the Clinton era. "I told David how sick I was of the reviews, and he said that the answer was simple, 'Outlive your critics.' "
Many '90s music scribes have moved on. Love is now the editor of AARP, the Magazine. But Bush, after breaking up in 2002, formed again in 2010 and has released four albums over the last decade. "The Kingdom," the band's eighth album, features the requisite heavy tracks such as the brooding "Bullet Holes," which was featured in the film "John Wick 3."
There are a number of songs that reprise some of the band's long-ago hits. "Send in the Clowns" is reminiscent of "Comedown." "Falling Away" recalls "Machinehead."
Rossdale is at his best with the moving ballad "Undone," full of reflection and candor. "Undone" would not have been written by Rossdale a generation ago.
"I've taken quite a journey as a lyricist," Rossdale said. "The early songs were like beat poetry. They were like a stream of consciousness. I had poetic license. But as time passed, I started writing stories. Things are different now."
That just doesn't apply to the songs. The personnel has changed. Rossdale is the lone original member of the group. Guitarist Chris Traynor of Helmet fame has added some punch.
"The band has evolved, and we're going to continue to move in a different direction," Rossdale said. "I'm just trying to get better and keep the band going."
A number of Bush's late 1990s peers, such as Limp Bizkit, are history, but Rossdale continues to create with Bush.
"I would rather not be the band on the cover of Rolling Stone that is declared the new messiah and fade," Rossdale said. "I would rather be attacked and have a career 25 years later. That's an easy one."
When touring was part of the music cycle pre-coronavirus, fans still flocked to theaters to catch Bush. Rossdale appreciates the support since he recalls what it was like before Bush connected with the masses.
"I remember painting to pay bills before we had some success," Rossdale said. "It's great to be in this country. I have three American children, and I love it here. … When you look at everything. I've had my share of ups and downs, but that's the way it goes. It's been a fascinating life and career, and I think I still have something to offer."
Rossdale, who was married to Gwen Stefani from 2002-16, focuses on improving. He tinkers with his lyrics and works on his technique with his guitar instructor.
"I want to be the best I can be," Rossdale said. "I'm not a kid anymore, but that doesn't mean that I can't get better."
---