Marketing > EVERCANNABIS
Under the Influence: Content creators use social platforms for policy change
Mon., July 27, 2020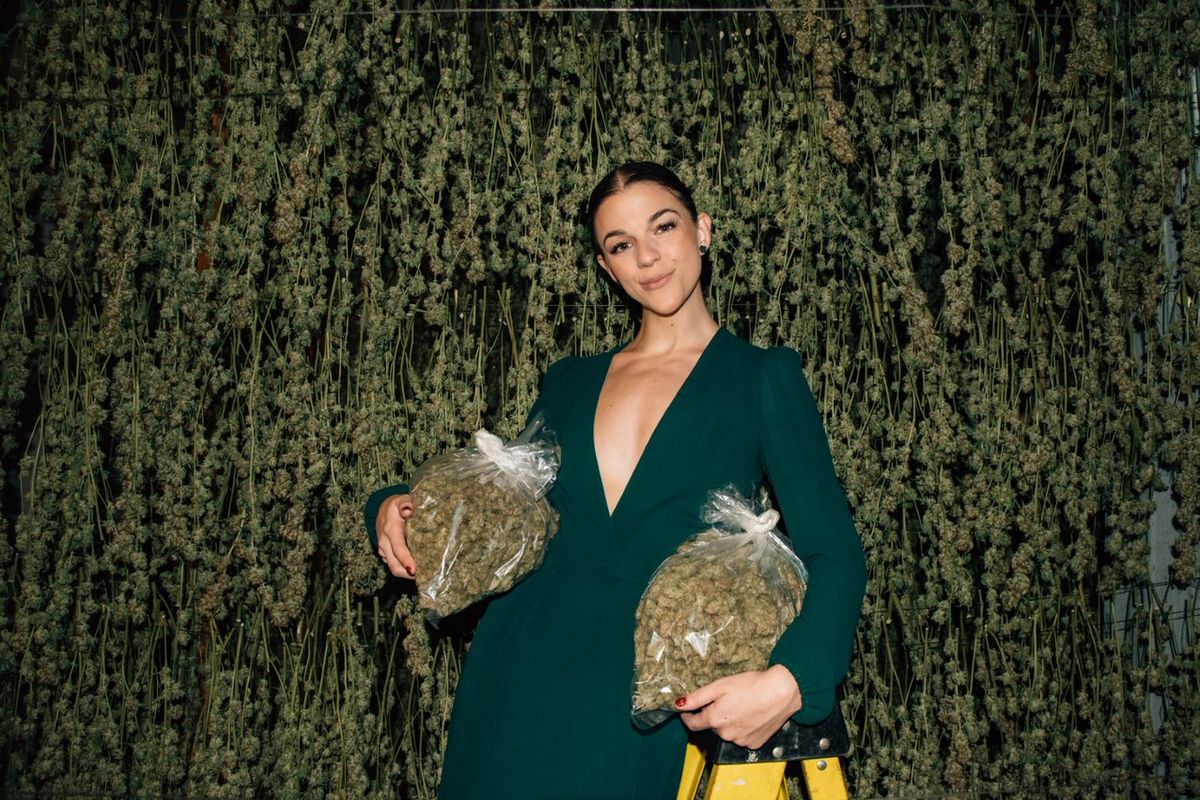 Bess Byers (COURTESY)
Current laws surrounding advertising cannabis are complex and put a serious limit on many businesses being able to use traditional media, like TV or radio.
This has led Washington's cannabis industry to seek creative solutions to get the word out, including social media channels and working with influencers – personalities and subject matter experts who have sway over a target audience.
Sometimes they are paid to launch or promote brands striving for credibility on social media platforms. Sometimes they produce their independent content and opinions just to spread the word about their preferences.
Washington State has some very proactive influencers in the cannabis world.
Many consider one of the more prolific to be Bess Byers, known as "CannaBess," a marijuana photographer and digital marketing professional. Her work can be seen on YouTube, Instagram, Twitter, Facebook, WeedTube and Pinterest; links can be found at imcannabess.com.
"I guess it's kind of a compliment to be called an influencer," said Byers. "It's just me doing everything that I like to do but smoking pot while I'm doing it."
The 33-year-old Byers was originally more interested in politics than pot. She was planning to move from Los Angeles to Washington, D.C., to further her political career when a friend offered her a job in the cannabis industry back in her home state of Washington.
That eventually worked into a position in social media for cannabis and from there she started her own Seattle-based creative agency in 2018, Blaise Creative.
While some influencers promote products and ideas strictly for money, Byers says her goal is to use her platform more to inform and educate. While she says she respects people like lobbyists who work for change in the cannabis field, she feels that, overall, influencers can make a bigger impact.
"Aside from cannabis education I love educating people about fiscal issues," she said. "If you entertain people while smoking weed and you can relate to them and can give them little snips of info and educate them, it's way more effective."
She says that in this year's legislative session, she and other cannabis influencers prevented three marijuana laws from moving forward that would have hurt small cannabis businesses.
"Through social media we were able to generate interest in this. People didn't know and they (the bill sponsors) were trying to push them through in a week. People started contacting their legislators and asking them not to pass. You don't need a lobbyist when you can use your keyboard to change things."
Byers could potentially use her keyboard to make change from any location, but says she stays in Washington for several reasons.
"Part of why I've stayed, for starters, is we don't have a state income tax," she said, "But I also love the hiking, the outdoors, the wakeboarding, the mountain peaks."
Her work with a network of people in the state's Libertarian movement has also anchored her. She hopes to expand on that someday.
"That's a big aspiration – someday I do want to run for office," Byers said.
When asked if someone who openly uses and advocates for marijuana could get elected in this day and age, Byers thinks things have changed enough for that to happen.
"It (her experience with cannabis advocacy) translates to business in general. In a time when so many are struggling, so many are spending hours on the phone with unemployment unsuccessfully, at a time when the government has cranked out millions more in debt as opposed to paying it off, I think people would vote for someone like me."
As for how she prefers to use marijuana, she says it depends what she's doing at the time.
"If I'm working out I love to take dabs and go to the gym or dance class. I started ice skating again. So I'll hit my vape pen and skate for a couple hours. I love smoking a joint on the trail."
Byers says the most important thing she hopes people learn from her is to support cannabis companies that are responsible and proactive.
"Ask your budtender who the suppliers are. Are they giving back to the community? Are they Clean Green certified?" she said. "Support the small businesses, not just the big corporations who are in it for the money. Don't support those people, support those who are doing it right. You can vote with your money."
Tracy Damon is a Spokane-based freelancer who has been writing professionally for 20 years. She has been covering i502 issues since recreational cannabis became legal in Washington.
Local journalism is essential.
Give directly to The Spokesman-Review's Northwest Passages community forums series -- which helps to offset the costs of several reporter and editor positions at the newspaper -- by using the easy options below. Gifts processed in this system are not tax deductible, but are predominately used to help meet the local financial requirements needed to receive national matching-grant funds.
Subscribe now to get breaking news alerts in your email inbox
Get breaking news delivered to your inbox as it happens.
---