A&E
Former Yes vocalist Jon Anderson returns with '1,000 Hands'
July 30, 2020 Updated Thu., July 30, 2020 at 4:38 p.m.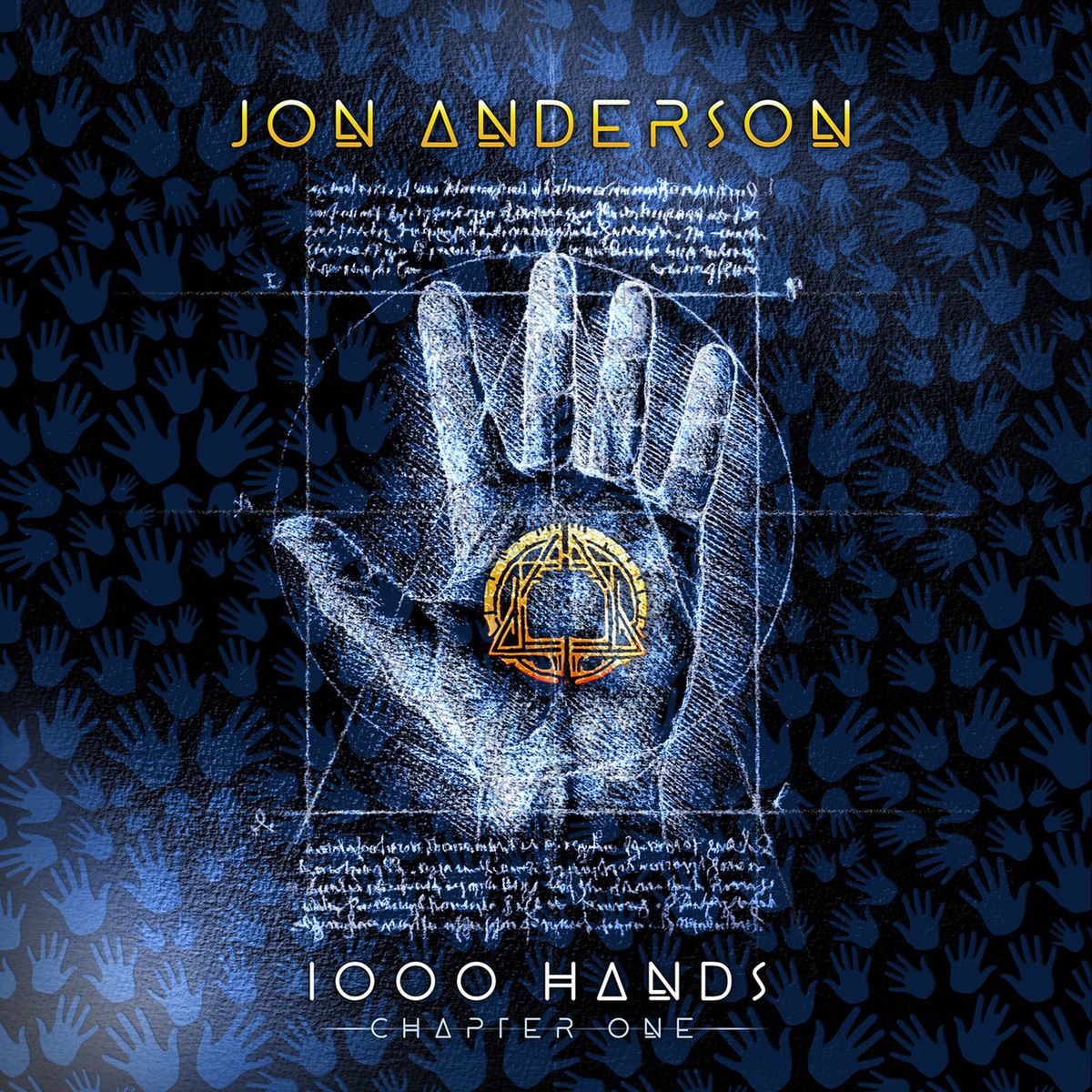 Jon Anderson's new solo album, "1,000 Hands," drops on Friday.
"1,000 Hands" is an appropriate title for Jon Anderson's solo album, which drops Friday. The former Yes vocalist was joined by an array of virtuosos on this Flying Dutchman of a project, which started in 1990.
Jethro Tull frontman-flautist Ian Anderson, Mahavishnu Orchestra drummer Billy Cobham and violinist Jean Luc Ponty are just some of the players who lent a hand. "1,000 Hands" is not a Yes sounding album. It moves in a variety of sonic directions, but it does feature late Yes bassist Chris Squire, who recorded his tracks 30 years ago. Anderson's best friend, drummer Alan White, and Yes guitarist Steve Howe also are part of the project.
Anderson, 75, called from his Central California home to discuss the state of his health. The diminutive songwriter left Yes due to acute respiratory failure. Anderson also details whether he was miffed about the Rock and Roll Hall of Fame's longtime slight of Yes and whether the veteran prog-rock band will ever reunite.
There are so many elements to "1,000 Hands." How difficult was it to put it all together since there are so many sonic parts to the project going back nearly 40 years?
I have to thank (producer) Michael Franklin for putting this all together. He dealt with quite the cast of characters. Michael asked me what I wanted to do, and I wanted to work with a bunch of musicians that I admire. Their collective talent elevated the project.
You must have crossed paths with many of the musicians on the album over the course of your long career. You have probably been close friends with many of them since the Paleolithic era of rock.
(Laughs). That's all true. I have known Billy Cobham since he was in the Mahavishnu Orchestra, which was very early on in the Yes days. I believe the Mahavishnu Orchestra was making their debut on a bill with us. The Kinks were the headliners. Ian Anderson and I go back a long ways. Jethro Tull was on a bill with Yes, which was our first American tour. It's fun working with old friends.
How cool was it to include bass parts from Chris Squire?
It made me very happy. His tracks were stored in my garage for years. I pulled them out, and what Chris did sounds amazing. You know Chris Squire when you hear him. There's never been a bassist quite like him.
You surprised many fans by playing with Steve Howe on this album. Not only did you play with your former mate, but you sing "Never forget that we are friends / Here I am singing as you play. Memories sing in this lifetime, never forget" when he was playing his classical guitar. There's not a dry eye in the house after you belt out those couplets on the pretty acoustic ballad "Now and Again."
I sung on his album ("Spectrum") about 15 years ago. I just called him and talked about our families and everything, and he agreed to play on the album. We're all musical brothers.
But you two are in a pair of separate bands that play Yes. How weird is that?
It all comes out of when I got sick. They went on tour with the Canadian singer (Benoit David, who left the band in 2012 and was replaced by Jon Davison).
How is your health?
I'm well. I watch what I eat, exercise and try to stay in the best shape I can. I was in a bad spot, but I overcame it.
Sometimes singers get sick. Dennis DeYoung couldn't continue with Styx during the 1990s and was booted. There's considerable acrimony between DeYoung and his former band mates, but you seem to get on with your Yes pals.
When you have had the kind of success that we've had, how can you be anything but happy? Our music still stands up, and we've always had a deep respect for each other.
Do you have any issues with the Rock and Roll Hall of Fame for not inducting Yes sooner or with critics who have attacked your prog rock?
I have no bitterness toward anyone. Regarding the Rock Hall, I maybe was bothered for about 10 minutes. I think ego gets in the way of things. When we received the news that we were going to be inducted into the Rock and Roll Hall of Fame (in 2017), I was very excited. I wanted to make sure we performed well, and we did.
I had a great time. The only thing I wasn't crazy about was that the presentation focused a bit too much on the drama in the band. The problem with that is that there wasn't that much drama in Yes. I wish the focus was just on the quality of our music and the great videos that we made.
You're performing with Trevor Rabin and Rick Wakeman, but is there a possibility that there will be a full-blown Yes reunion?
Nobody has said, "Let's do it." But I think it would be great to get the Yes band back together. Obviously, it's not going to happen this year with the coronavirus, but maybe in 2021 or 2022.
How would it work since Howe's version of Yes features Jon Davison as the singer?
We'll figure it out. I'm not worried about that part. I just can't wait to sing on a stage again.
Speaking of your voice, when did you realize that you have such a unique set of pipes?
I sang in the school choir at an early age and loved it. When I was a kid, I sang Everly Brothers songs with my brother during the 1950s. We started a band in 1962. I've loved singing since I was 7 years old.
Local journalism is essential.
Give directly to The Spokesman-Review's Northwest Passages community forums series -- which helps to offset the costs of several reporter and editor positions at the newspaper -- by using the easy options below. Gifts processed in this system are not tax deductible, but are predominately used to help meet the local financial requirements needed to receive national matching-grant funds.
Subscribe to the Spokane7 email newsletter
Get the day's top entertainment headlines delivered to your inbox every morning.
---