News > Crime/Public Safety
Pair of armed robbers strike three stores in two days
July 31, 2020 Updated Fri., July 31, 2020 at 8:46 p.m.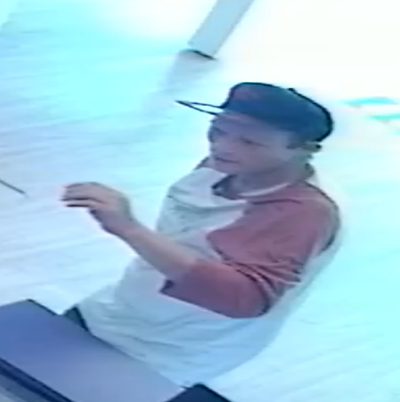 A pair of armed robbers struck again Friday, marking what police believe were their second and third robberies in two days.
One of the two men, who police say is Black with face and neck tattoos, was armed with a handgun and held a store employee at gunpoint during the robbery Thursday, according to a Spokane Police Department press release.
The two subjects, both described as in their late 30s or 40s, stole two cell phones before fleeing the store. The apparently unarmed man was a shorter white male with either blonde or red hair. The store employee called 911 and was not injured, the release said.
On Friday, men matching the suspects' description hit a new store on the 3000 block of Crestline Street. An employee said one of the two men approached, saying he had a broken phone and needed a new one around 10:30 a.m. Friday . The employee said he showed the man a new phone as the man lifted up his shirt, showing a gun, and demanded all the phones in the store.
Before the employee could comply, the man grabbed the phone from the employee and the two fled the store with only one phone, the release said.
About an hour later, at another mobile phone store on the 12000 block of East Sprague, two men are suspected of repeating a similar routine. One man held a store employee at gunpoint, while the other grabbed items from the store. The employee was not harmed and the suspects fled the store with an armful of phones, the release said.
Those with information about the crime or suspects are urged to call Crime Check at (509) 456-2233.
The release asked people not to approach the suspects because they may be "armed and dangerous" and to instead call 911 .
Local journalism is essential.
Give directly to The Spokesman-Review's Northwest Passages community forums series -- which helps to offset the costs of several reporter and editor positions at the newspaper -- by using the easy options below. Gifts processed in this system are not tax deductible, but are predominately used to help meet the local financial requirements needed to receive national matching-grant funds.
Subscribe now to get breaking news alerts in your email inbox
Get breaking news delivered to your inbox as it happens.
---