Opinion > Column
Faith and Values: Gathering at church is essential for spiritual growth and community
Mon., June 1, 2020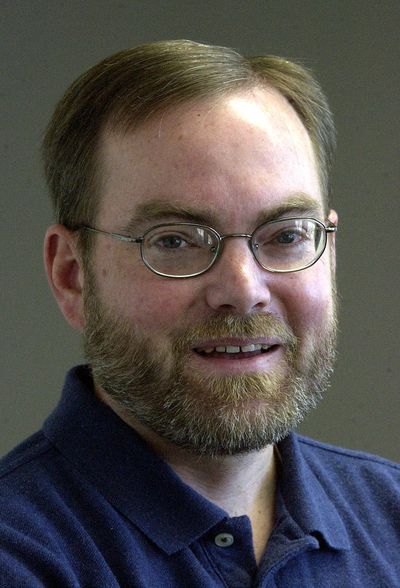 Are church gatherings essential?
President Trump has given his emphatic answer: Yes.
Washington Gov. Jay Inslee has given his qualified answer: only if the church gathers outside, or in very small groups inside.
This column is not about that. It's about whether we Christians view our church's regular gatherings as essential – not as a matter of civil liberty, but as a matter of spiritual growth and vitality.
To protect public health, churches in Idaho and Washington have (mostly) complied with government requests to temporarily cease public gatherings due to the COVID-19 pandemic. As a result, many Christians for months have tuned in to live-streamed worship services from the comfort of their homes – and they've really liked it.
"I may not even go back to my church," a friend said recently. "It's a lot easier to watch church from home without the hassle of getting all the kids ready and in the car on time."
Said another friend to her pastor: "I've really enjoyed the streaming. This might be the last time I see you in person!"
Scripture compels us to dig deeper than convenience, comfort and whether we feel a given church experience is enjoyable.
Those things matter, but not more than this: God Himself declares His church's physical gatherings to be essential.
"Let us think of ways to motivate one another to acts of love and good works. And let us not neglect our meeting together, as some people do, but encourage one another…," Hebrews 10:24-25 (New Living Translation).
The church's physical gathering is a glad and visible expression of its spiritual nature: believers are the called-out people of God, united by faith in Jesus Christ as Savior.
To neglect, or forsake, assembling with other believers is to turn from God's design for His church and embrace a false substitute: the notion that Christianity is individualistic, rather than familial or communal.
At their very core, church gatherings are not events held so that we can consume spiritual content. Church gatherings are an essential means of grace whereby believers worship and are equipped to live as God's witness people in the world.
We are not neglecting nor forsaking the assembling of God's people if we temporarily obey a government order to protect public health. But we are neglecting and forsaking our assembling if we decide that physical gatherings are simply not necessary or relevant for us.
The physical gatherings of the church are God-ordained means for believers to have their faith in His promises strengthened.
To an outside observer, things like prayer, worship, the preaching of Scripture, even the bread and cup of communion, do not seem significant at all. That's why we ought not to get too exercised when those outside the church declare it to be "non-essential."
But to believers, our churches' physical gatherings are essential, however common, means of growing spiritually.
When the church was born at Pentecost, its unity of Spirit was tangibly expressed in its public gatherings:
"And they continued steadfastly in the apostles' doctrine and fellowship, in the breaking of bread, and in prayers… all who believed were together… continuing daily with one accord in the temple, and breaking bread from house to house, they ate their food with gladness and simplicity of heart," Acts 2:42-46 (New King James Version).
The words "continued" and "together" and "one accord" all describe a divine template for God's people: gathering regularly, living in purposeful association with other followers of Jesus.
The gathered community of God's people is the primary construction site for building Christ-likeness in Jesus' followers. To put it bluntly, if we're to grow spiritually, we need to be relationally present and engaged in one another's lives.
To Christians who sincerely wonder whether "virtual church" has now proven itself a preferred new normal, the Scripture makes this clear:
It's virtually impossible.
Steve Massey is pastor of Hayden Bible Church (haydenbible.org). He can be reached at (208) 772-2511 or steve@haydenbible.org.
Local journalism is essential.
Give directly to The Spokesman-Review's Northwest Passages community forums series -- which helps to offset the costs of several reporter and editor positions at the newspaper -- by using the easy options below. Gifts processed in this system are not tax deductible, but are predominately used to help meet the local financial requirements needed to receive national matching-grant funds.
Subscribe now to get breaking news alerts in your email inbox
Get breaking news delivered to your inbox as it happens.
---