Sports
A Grip on Sports: Our heroes arrive in all shapes and sizes, but they stay forever where they matter most
Wed., June 3, 2020 A GRIP ON SPORTS • One of our favorite parts of the Little League World Series is when the participants stand in front of an ESPN camera and tell the world who their sports heroes are. The names change every year but one thing doesn't. Each player has older players they admire. So did we.
•••••••
• Being short and slow, basketball wasn't my best game. I did some things well, but not enough to ever be called a star. Heck, standout wouldn't have even been right, except I used to stand around a lot and Southern California Catholic grade schools played their games outside.
Still, I loved the game. Loved playing it. Loved reading about it. Loved watching it. And admired a lot of players, from Gail Goodrich to Elgin Baylor, from Jerry West to Happy Hairston. Some stars, some not.
The ones I really looked up to were in the latter category, like Hairston. The glue guys, though they were called something else back then. Blue-collar or dirty-work guys. The players who did everything they could to help their team win. Rarely, if ever, were they stars.
The sort of basketball player I was.
But there was one of those type of players who was so good at doing the grunt work around the basket he became a star. Wes Unseld.
He was one of my heroes.
There was this picture of Unseld, who died Tuesday at 74, in Sports Illustrated once. It was a shot of the entire court, looking from one end line toward the other. On the far side was Unseld, a rebound firmly in two hands – always two hands. He had pivoted and was looking down the court. A Louisville or Bullets player was streaking down the court. Unseld held the ball over his head. You knew he was about to unleash a dart of a pass some 70 feet on a dime for a layup.
Well, that's how I remember it in my mind's eye. It may not have existed. It may have. But the pass? It happened all the time. The rebounds too. That's what Wes Unseld did.
He outworked every player on the court, grabbed boards, threw outlet passes and set picks that not only freed his teammates but freed teeth from his opponents' jaws.
Unseld was a team player who averaged more than 20 points and almost 20 rebounds a game in college. And then, when everyone said, at 6-foot-7, he was too small to do it in the NBA, he pretty much did it there too.
A 6-7 post. Too short to play inside, to slow to play outside. Baloney. Wes Unseld's will was 7-9, his heart even taller. The guy didn't look anything like me, but he was what I wanted to be on the court. Someone who did everything they could to help his team win.
Sure, when I was shooting in my backyard at night, I pretended to be West or Goodrich or maybe even Walt Frazier. But when I played on the asphalt courts the next day, I knew who I was. A short, slow guy who had to set screens, go get every loose ball and defend like crazy. That's the only way I could help. Others made the shots. It was my job to make sure they had the opportunity. Just like Unseld.
• In the past few months, it seems I've been writing a lot of these appreciation columns as the heroes of my childhood pass. I'm not sure if it's due to my age or the pandemic age we live in. Whatever the reason, each one makes me sad – and happy at the same time.
Sad because these people have passed on from this life. But happy because of what they attempted, what they accomplished, what they meant. Each of us have our own Al Kalines and Wes Unselds. We have our Kobe Bryants and Jimmy Wynns.
When they were young, they inspired us to reach heights we never believed we could, to be something we didn't know was possible. They were not us. They were, seemingly, better. And they were what we wanted to be.
Most of us failed to hit such heights. But it was the trying that mattered. The steps. The slides. The journey from there to here.
They were always there with us, in our heads, urging us on. And now they are gone. Physically. But not where it matters most.
They will always be in our minds and our hearts. Urging us to be the best we can be. To be something better than we are.
As long as that is true, our heroes never really die.
•••
WSU: Missed this yesterday, but Larry Weir is in the midst of a special series on the Press Box podcast. This week he's talking with his peers, college announcers. Monday's episode passed along the thoughts of Washington State's Matt Chazanow. … Elsewhere in the Pac-12 and around college sports, people are still speaking out concerning the death of George Floyd and others like him. Here are a few more stories on their comments. … USC saying it will hold on-campus classes starting in August seems to give football in the fall a boost. … If it does come back, 94 percent of Utah's season ticket holders are ready. … Former Utah quarterback Lee Grosscup, who invented one of Mike Leach's favorite plays, the shovel pass, died at 83. … Oregon is putting together another highly thought of recruiting class. … Arizona State's program seems to be on the rise. … UCLA seems set at quarterback. … In basketball news, an Oregon guard has recovered from a late-season injury. … Despite the pandemic, Sean Miller believes all of Arizona's new international recruits will be on campus this season. Will Brandon Williams? … Finally, the NCAA recently maintained in a court case it has no legal duty concerning sexual abuse.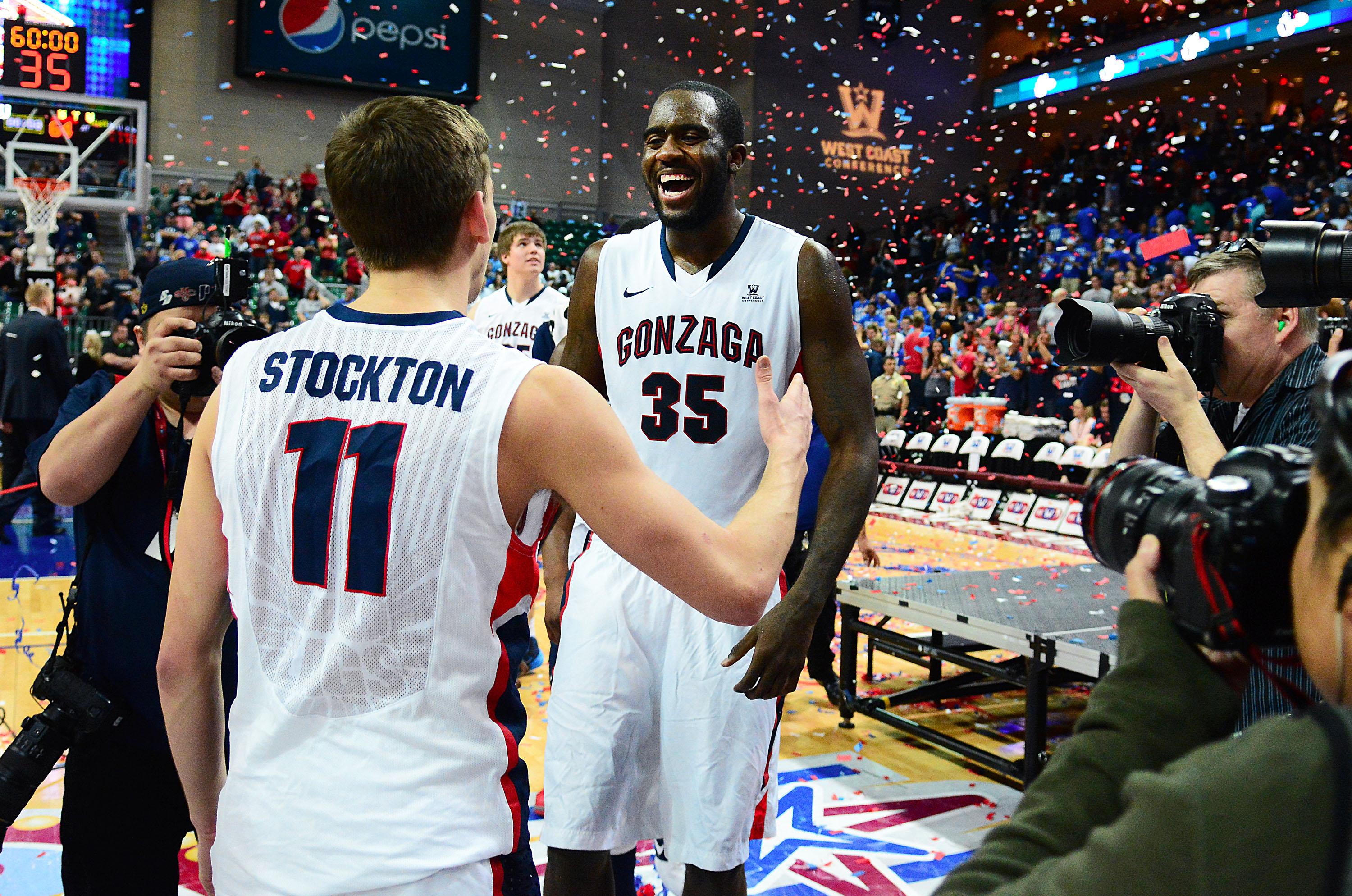 Gonzaga: Speaking of heroes, I'm sure Sam Dower fit that bill with many Spokane basketball players. The former GU star grew up in Minnesota and spent much of his time near the area Floyd was killed. Jim Meehan talked with Dower yesterday and has his thoughts and comments in this story. … There will be big changes around The Basketball Tournament. So much so, the Colorado group backed out. … Around the WCC, BYU athletes are back on campus, going through voluntary workouts.
EWU: Larry spoke with Riley Corcoran, the voice of the Montana Grizzlies, for the latest Press Box podcast.
Seahawks: Pete Carroll has always had his players' backs, no matter the situation. That is no different today. … Bobby Wagner sees the societal unrest occurring now as an opportunity. … The Hawks signed draft pick Colby Parkinson yesterday. … The Hawks, and other NFL teams, will have to hold their training camp at home. … Where do you think the Hawks still need help?
Sounders: The MLS' players are voting on a return-to-work proposal.
•••
• Hopefully, I won't be writing another appreciation for a while. It would be nice to take a month or so and not have to think about what someone meant to me years ago. And it would also be nice to have the virus go away. And for our society's problems disappear without any hard work. Not sure any of that is going to happen though. Until later …
Local journalism is essential.
The journalists of The Spokesman-Review are a part of the community. They live here. They work here. They care. You can help keep local journalism strong right now with your contribution. Thank you.
Subscribe to the sports newsletter
Get the day's top sports headlines and breaking news delivered to your inbox by subscribing here.
---