Opinion > Column
Shawn Vestal: The need for legal aid an unseen front in the coronavirus crisis
Fri., June 5, 2020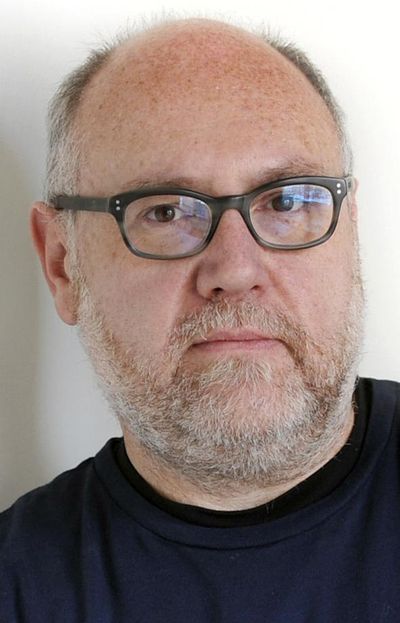 Most of us understand that the coronavirus presents a health crisis, an economic crisis and a social crisis.
But for those at the bottom of the economic scale, it could also turn into a legal crisis.
People denied unemployment insurance, or faced with eviction after the eviction ban ends, or buried in debt when garnishments resume, or trapped in the web of court proceedings after being the victim of domestic violence – all may find themselves in need of a lawyer they cannot afford. All may find themselves facing supercharged versions of the poverty-related challenges that afflict people who have no access to legal aid for civil procedures.
Even in the best times, there's a poverty-shaped hole in American justice. The poor live at a distant remove from the kind of justice the wealthy can afford, and the pandemic threatens to widen it.
The state Office of Civil Legal Aid is gearing up new efforts to address that need. OCLA does not provide criminal defense, but the goal is similar: to help low-income Washingtonians pursue their legal rights.
The agency, which contracts with attorneys and organizations across the state, received $3 million in state coronavirus relief funding and has requested another $2.3 million from the federal Coronavirus Aid, Relief, and Economic Security, or CARES, Act.
"People say, 'Why are we funding legal aid?' " said James Bamberger, director of OCLA. "My response consistently is civil legal aid is the most unseen component of the front-line response to the COVID-19 emergency."
This week, OCLA began a new statewide program offering advice, information and representation to tenants dealing with housing issues and people who need assistance with unemployment insurance cases. The agency is expanding the number of attorneys available across the state, preparing for a sharp rise in emergency cases associated with the denial of unemployment benefits and looking ahead toward the end of orders prohibiting evictions, foreclosures and similar measures.
In Spokane, services are available through local offices of the Unemployment Law Project and the Northwest Justice Project, as well as the Spokane County Bar Association's Volunteer Lawyers Program.
Jefferson Coulter, statewide advocacy coordinator for the NJP in Spokane, said his office is adding three attorneys. He foresees a perfect storm of problems for low-income people as the economy returns to normalcy.
Washington's unemployment system has been overwhelmed by a million newly sidelined workers and plagued by problems, and the likelihood of improperly denied claims is high. People will need help to pursue their cases. Renters who have been unable to pay for months will be in peril when the eviction ban ends, as will homeowners who have missed mortgage payments when foreclosures resume.
People in financial straits, who are now relying on the suspension of evictions, foreclosures and garnishments, may be in a worse position when operations resume, or find themselves in conflicts with landlords or government agencies for which they are at a dramatic legal disadvantage.
"There's sort of a perfect storm brewing," Coulter said.
When it hits, a lot of the people Coulter's organization is there to serve – those at or a little above the poverty line – will be looking for legal lifelines.
"We're it," Coulter said. "If we can't help them, they're not going to get any help."
Local journalism is essential.
Give directly to The Spokesman-Review's Northwest Passages community forums series -- which helps to offset the costs of several reporter and editor positions at the newspaper -- by using the easy options below. Gifts processed in this system are not tax deductible, but are predominately used to help meet the local financial requirements needed to receive national matching-grant funds.
Subscribe now to get breaking news alerts in your email inbox
Get breaking news delivered to your inbox as it happens.
---