Sports
A Grip on Sports: Baseball is going to have to overcome years of labor tension before the games can begin again
Sat., June 6, 2020 A GRIP ON SPORTS • It's another Saturday morning in June, with the sun shining, the temperature decent and sports on TV. Well, two out of three isn't bad.
•••••••
• Sure, professional sports are getting closer. As long as the coronavirus numbers stay under control, locally and nationally. And owners and players can get together.
The latter might be tougher. At least in baseball.
The oldest of the professional team sports is also the professional team sport with the oldest labor problems. Maybe that's because the owners virtually owned the players until the Supreme Court's ruling in the Curt Flood case. Mainly there are other reasons. But whatever they are, getting baseball back seems harder than asking for a Toronto fan to sit quietly at T-Mobile when the Blue Jays are in town.
The NBA is figuring it out. So is the NHL. We will see MLS matches soon. Golf tournaments. Tennis. Heck, even college sports might make it back before baseball.
Oh well. My kids don't watch all that often anymore. Me neither, to be honest. The game has become all strike outs and home runs, two things I appreciated (but abhorred) as a player. Even if the owners and players were to put together a labor agreement, it may be too late to get much of the fan base back.
It seems like a good time to make performance-enhancing drugs legal and see if anyone can hit challenge Barry Bonds' records. That should fix all the problems.
• The other big news yesterday came from Roger Goodell. The NFL commissioner admitted the league has been wrong in its response to its players protests concerning racism over the years.
Goodell's statement, released through a video on social media, is undoubtedly seen as a good start by the league's African-American players. It would be understandable, however, if they are skeptical. The league's track record hasn't been good. Actions speak louder than words. Always.
• I'm not sure Bill Self, Sean Miller and others are having a nice weekend. Just the opposite.
The NCAA showed yesterday it intends to come down hard on programs connected to basketball's grassroots/Adidas/FBI case.
Oklahoma State was hit with a multitude of penalties, including a year without the postseason, scholarship limitations and fines. And the Cowboys weren't the worse offenders. Nope. There are other programs, including Kansas and Arizona, which seem to have done worse things than having an assistant coach accept money to funnel players to a certain agent.
Oklahoma State is going to fight. So will every other program hit with fallout from the tapes and trials and paper trails. It could be an interesting next six months.
•••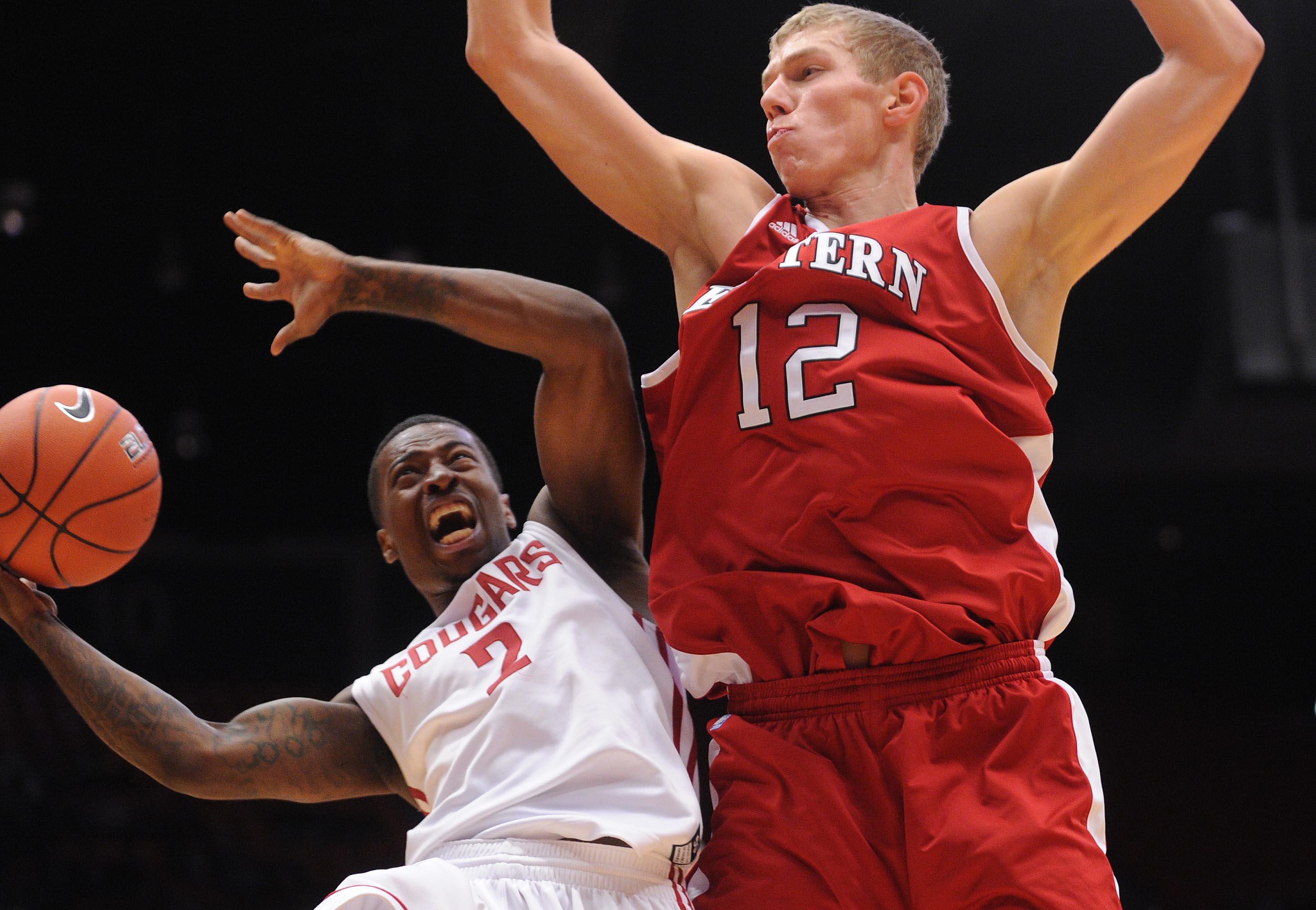 WSU: We passed along a link yesterday to Larry Weir's Press Box podcast with Eastern Washington basketball coach Shantay Legans. In the course of their conversation, Legans revealed the Eagles will be playing Washington State next season – and the two seasons after. Theo Lawson has more about that. … I wonder if Paul Sorensen revealed anything as exciting in his conversation with Larry. It's part of the latest Press Box pod. … The Cougar baseball team was off to a decent start under first-year coach Brian Green. Then it all stopped. … Elsewhere in the Pac-12, Washington basketball is dealing with the same protest fallout as other schools and sports. … Speaking of fallout, Utah has been hit hard as its defensive coordinator has been suspended for comments in a text from seven years ago that surfaced recently. … A transfer may end up leading the Ducks at quarterback. … He'll have to be kept safe. As will every player in the fall. … UCLA's offensive line seems to be improving. … So does Arizona's coaching staff. … In basketball news, Utah has lost one player for sure. But the Utes' other big name will probably stick around. A signee, however, is looking elsewhere. … Jason Terry had to mend some fences with Miller before returning to Arizona.
EWU: The Eagles and Cougars playing in hoops is a pretty big deal. A big enough deal we link Theo's story in two spots.
Preps: The New York Times delves into the issue of the pandemic and college recruiting. It's a big deal. And not just because the Times has noticed it.
Seahawks: We said yesterday as soon as Washington will allow it, Pete Carroll and the Hawk coaches will be back in their offices. Well, the governor's office is allowing it.
Mariners: Dave Sims has a few things to say about what's been going on in America the past couple weeks.
•••
• Two quick things. June 6 is an important date in the world's history. Maybe not as important as some make it out to be – my dad, fighting in the Pacific at the time, always thought it was overblown, suggesting the Marines had three or four D-Days against Japan – but crucial in the triumph of freedom over tyranny in World War II. We should never forget. … The other thing? Sorry, I forgot. Oh well. Maybe I'll remember tomorrow. Until then …
Local journalism is essential.
The journalists of The Spokesman-Review are a part of the community. They live here. They work here. They care. You can help keep local journalism strong right now with your contribution. Thank you.
Subscribe to the sports newsletter
Get the day's top sports headlines and breaking news delivered to your inbox by subscribing here.
---