News > Education
Project broadened Roll's horizons: Nicaragua trip in ninth grade changed St. George's grad's perspective
Sun., June 7, 2020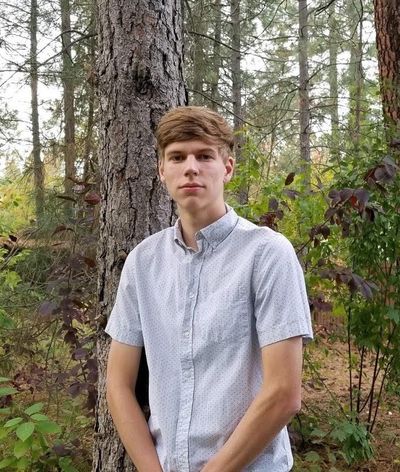 There have been many hard lessons this spring for high school seniors in the Class of 2020, but St. George's Marshall Roll had already figured at least one of them out: Change is the only constant.
Marshall was enrolled at St. George's since he was in kindergarten, and as he was about to enter ninth grade, he figured that high school would be more of the same for him – introverted, focusing on academics, in particular his STEM (science, technology, engineering, and mathematics) courses.
But when he traveled to Nicaragua for a service project during the summer that year, his life and the way he perceived high school and the world around him were changed.
"I was nervous because I was younger than the other students," he said, "but when you get the chance to do something like that, you have to take it. I began to realize that watching your life pass by is not the way to live; you need to take an active role. From that experience, I learned that it was OK to take risks, to be flexible and to roll with the punches."
Roll credits St. George's for creating an environment that allowed him the opportunity to grow, with a sense of community that encourages students to figure out who they are and who they want to become.
"St. George's has given me the ability to think for myself," he said. "The school allows us to come to our own ideas and explore what we have to offer given who we are. There are lots of different types of leadership. I'm quieter, so I think I lead by my personality."
And lead he does. Roll is editor of the school newspaper, an Associated Student Body class representative, and was selected as student speaker for the graduation ceremony. He's been active in the peer mentoring program, where upperclassmen are matched with younger students to help guide them at the beginning of their high school years.
One of Roll's high school instructors who knows him well is Spanish teacher Cassey Buchmann.
"From the time I got to know him on the Nicaragua trip, Marshall has exceeded every expectation I had for him," Buchmann said. "He's very aware of his abilities, but he's thoughtful, he never boasts or shows off, and he always works up to his potential. He's an amazing kid who does amazing things."
Roll will continue his journey next fall at either Macalester College or Carleton College, both located in Minnesota. He's unsure of his career aspirations, which previously were STEM-related, but now may include something in the humanities.
"I chose those schools because I want to get a different world view, but not necessarily from all the way across the country," he said. "I think that either school will allow me the opportunity to reflect on what I have and how I can live in a productive way.
"That's important, because a lot of us at St. George's come from very privileged backgrounds, and it's important to me to get a broader perspective on different lifestyles, and to reflect on what our lives would be without things we take for granted. My biggest challenge will be to find my own path, and to be open-minded moving forward."
Local journalism is essential.
Give directly to The Spokesman-Review's Northwest Passages community forums series -- which helps to offset the costs of several reporter and editor positions at the newspaper -- by using the easy options below. Gifts processed in this system are not tax deductible, but are predominately used to help meet the local financial requirements needed to receive national matching-grant funds.
Subscribe now to get breaking news alerts in your email inbox
Get breaking news delivered to your inbox as it happens.
---