Thirty years ago today, a female pop trio placed its first single at No. 1 on the Billboard Hot 100 singles chart. It would be the first of four consecutive Top 10 hits for the three daughters of 1960s pop music icons.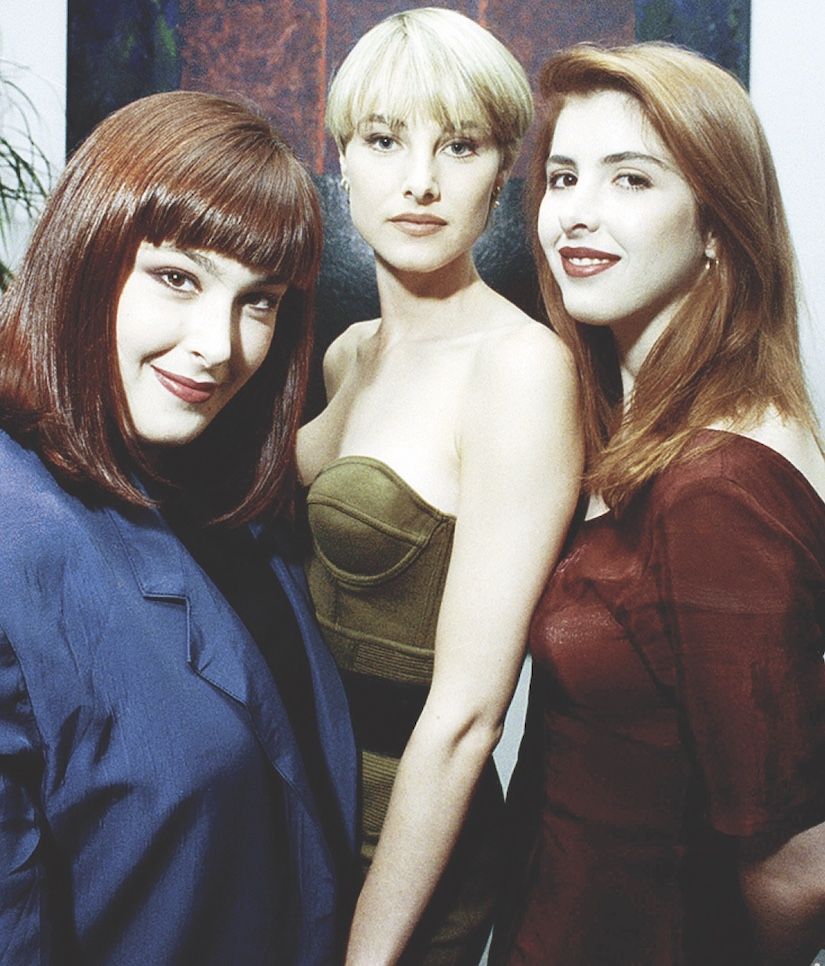 This was Wilson-Phillips, one of the hottest acts around in 1990 and 1991. Carnie Wilson, left, and her sister Wendy, right, are daughters of the great Brian Wilson, founder of the Beach Boys and composer, arranger and producer of most of their greatest hits. Chynna Phillips, center, is the daughter of John and Michelle Phillips of the Mamas and the Papas.
The three childhood friends had often sung in harmony together, mimicking the music of their parents. In 1989, they signed a record contract, were picked up by music producer Glen Ballard – who, five years later, would go on to produce Alanis Morissette's "Jagged Little Pill" – and recorded its first, self-titled album. That album would go on to sell 10 million copies.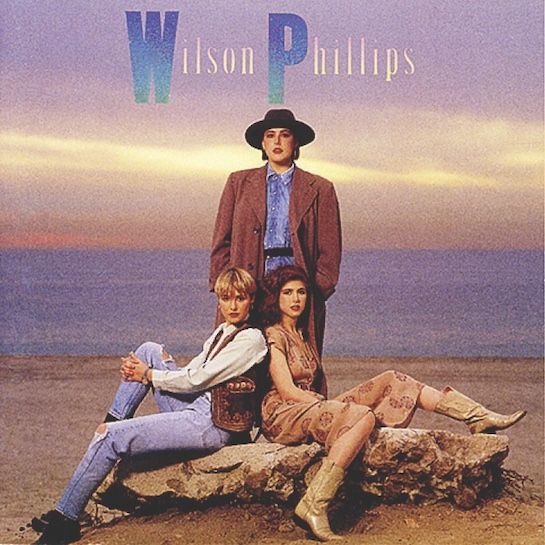 Wilson Phillips
ALBUM RELEASED: May 8, 1990
FIVE SINGLES RELEASED FROM THE ALBUM:
"Hold On"
RELEASED: Feb. 27, 1990
PEAKED AT: No. 1 – June 9, 1990 ... One week at No. 1
"Release Me"
RELEASED: June 1990
PEAKED AT: No. 1 – Sept. 15, 1990 ... Two weeks at No. 1
"Impulsive"
RELEASED: Oct. 1, 1990
PEAKED AT: No. 4
"You're In Love"
RELEASED: Jan. 30, 1991
PEAKED AT: No. 1 – April 20, 1991 ... One week at No. 1
"The Dream is Still Alive"
RELEASED: June 1991
PEAKED AT: No. 12
The trio's second album – "Shadows and Light," released in 1992 – sold respectably but certainly wasn't the smash hit their first release had been. The group split up. Phillips would record a solo album in 1995 and stick to acting for a while. Her most recent major appearance was as a contestant on "Dancing With the Stars" in 2004.
Carnie and Wendy would record a couple of albums as a duo before Wendy took time off to raise a family.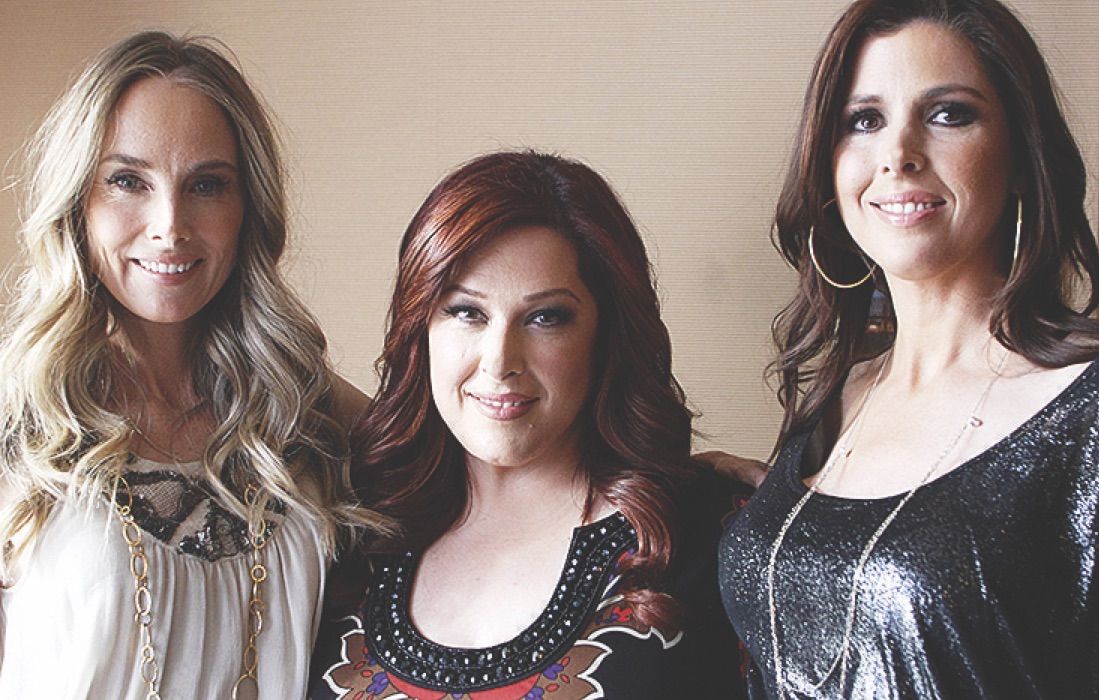 Carnie has since become the more famous of the three: She would go on to release her own solo album, host a syndicated daytime TV talk show and a revival of "The Newlywed Show," serve as a correspondent for "Entertainment Tonight" and star in her own reality show.
The trio regrouped in 2004 to release an album of 1960s and 1970s cover songs and then again in 2010 to release a couple more albums. They still tour occasionally.
✭  ✫  ✭
Other children of famous musicians who became famous musicians:
---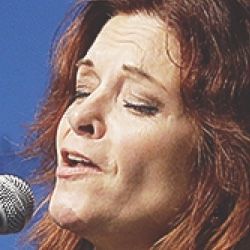 Rosanne Cash
FATHER: Johnny Cash
The daughter of Johnny Cash and his first wife, Vivian, Rosanne is primarily a country musician but has had crossover success. She's won four Grammy Awards and placed 11 singles at No. 1 on the Billboard Country chart. She also has written short stories and authored three books.
---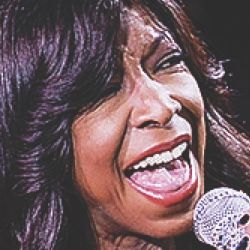 Natalie Cole
FATHER: Nat King Cole
Natalie hit it big in the 1970s with R&B music and switched to traditional pop in the 1980s. Her 1991 album of songs recorded by her father, "Unforgettable... with Love," sold seven million copies in the U.S. and won seven Grammy Awards. She died in 2015 at age 65.
---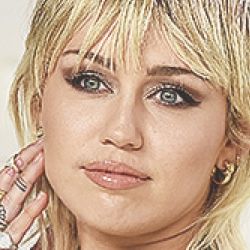 Miley Cyrus
FATHER: Billy Ray Cyrus
The daughter of a country music artist and actor, Miley hit it big at age 13 starring in the Disney Channel musical sitcom "Hannah Montana." In addition to a string of top-selling soundtrack albums from that show, Miley has scored three No. 1 solo albums and four more Top-5 albums.
---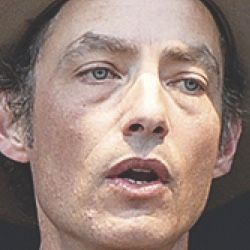 Jakob Dylan
FATHER: Bob Dylan
The son of one of the industry's leading songwriters grew up to become the lead singer and primary songwriter for the rock band the Wallflowers. Jakob has won a pair of Grammy Awards for his work with his band and he's released two solo albums.
---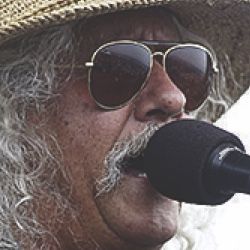 Arlo Guthrie
FATHER: Woody Guthrie
Arlo followed the path of his father, writing and singing folk and protest songs. His most famous work came about after he was arrested at age 18 for dumping garbage in Stockbridge, Mass. He turned that experience into "Alice's Restaurant Massacree," an 18-minute talking folk-blues song.
---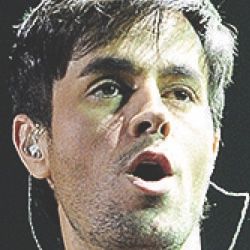 Enrique Iglesias
FATHER: Julio Iglesias
The son of one of the world's top-selling recording artists has gone on to sell more than 70 million records and to place 27 No. 1 singles on Billboard's Hot Latin Tracks chart. Enrique has had mainstream success as well, with five Top-5 singles, two No. 1 singles and a Grammy Award.
---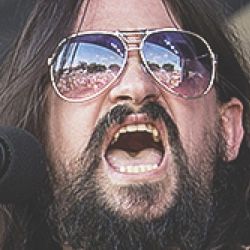 Shooter Jennings
FATHER: Waylon Jennings
Shooter began playing in his father's band at age 14 and then followed him into outlaw country and Southern rock, putting out seven albums and a number of EP records over the past 13 years. He also hosts a country music radio show on Sirius XM three times a week.
---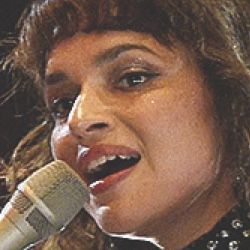 Norah Jones
FATHER: Ravi Shankar
The daughter of Indian sitar master Ravi Shankar, Norah has become one of the world's top jazz artists, selling more than 50 million albums and winning nine Grammy Awards. Her 2002 debut album, "Come Away with Me," sold 27 million worldwide and won five Grammys.
---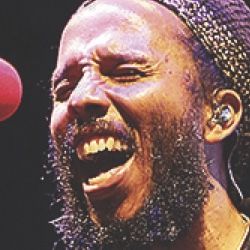 Ziggy Marley
FATHER: Bob Marley
Ziggy recorded his first song with his siblings when he was 11 years old. After the death of his father two year later, Ziggy took his place in his father's band, the Wailers. He's participated in eight albums with the family band, the Melody Makers, and he's released seven albums of his own.
---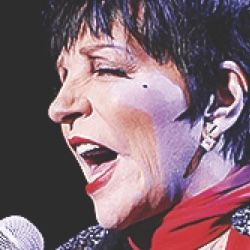 Liza Minnelli
MOTHER: Judy Garland
Liza won a Tony Award at age 19, setting off a career as a singer and actor on stage and screen. In 1972, at age 26, she won an Academy Award for her role in "Cabaret" and an Emmy Award for her TV special, "Liza with a Z." She's gone on to win two more Tonys.
---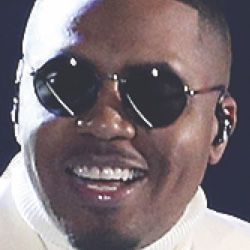 Nas
FATHER: Olu Dara
The son of a noted jazz musician, Nas' very first album – "Illmati," which came out when he was 21 – is still regarded as one of the best hip-hop albums of all time. He's gone on to release 12 albums. He's been nominated for Grammy Awards 13 times and for MTV Video Music Awards six times.
---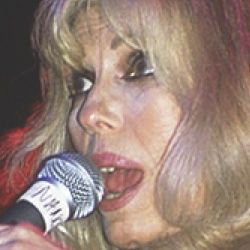 Nancy Sinatra
FATHER: Frank Sinatra
The daughter of one of the biggest names in music history, Nancy released a huge hit single in 1967, "These Boots Are Made for Walkin'." She also record a hit song with her father and co-starred with Elvis Presley in the movie "Speedway" in 1968.
---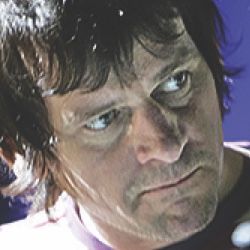 Zak Starkey
FATHER: Ringo Starr
Zak was given his first drum kit at age 10 by his father's pal, "Uncle Keith" Moon of the Who. Ringo wanted him to become a doctor or lawyer instead. Zak would tour with Ringo Starr and His All-Starr Band. Over the past two decades, he's played off-and-on with Oasis and the Who.
---
Rufus Wainwright
FATHER: Loudon Wainwright III
The eccentric singer and composer has released seven albums, contributed to a number of movie soundtracks and written music for dance productions. He's also made brief appearances in movies and was nominated for a Grammy Award in 2009.
---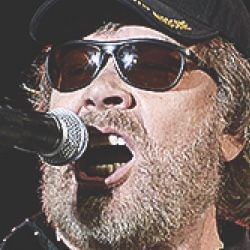 Hank Williams Jr.
FATHER: Hank Williams
"Bocephus" started out with standard country fare like his father's but soon veered into Southern rock and blues. He's won eight Grammy Awards but may best be known for the opening theme of "Monday Night Football." His son, Hank Williams III, is also an unconventional country star.
---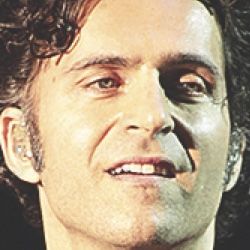 Dweezil Zappa
FATHER: Frank Zappa
At age 12, Dweezil released his first single ... which was produced by Eddie Van Halen. He worked as an MTV VJ and TV actor while releasing albums on his own and with his siblings. More recently, he's performed his father's songs in the "Zappa Plays Zappa" tours and album releases.
---