Sports
A Grip on Sports: Baseball's inability to come to an agreement may leave fans standing in the cold once again
Sat., June 13, 2020 A GRIP ON SPORTS • There is no single date historians will be able to point to some day. But in the not-too-distant future, some Ken Burns-like figure will point to the spring of 2020 and possibly refer to it as the "tipping point" in baseball's long, slow collapse into irrelevance.
•••••••
• We mentioned it before, but 100 years ago there were three sports that dominated the American landscape: horse racing, boxing and baseball. Been to a race or a match lately? Me neither.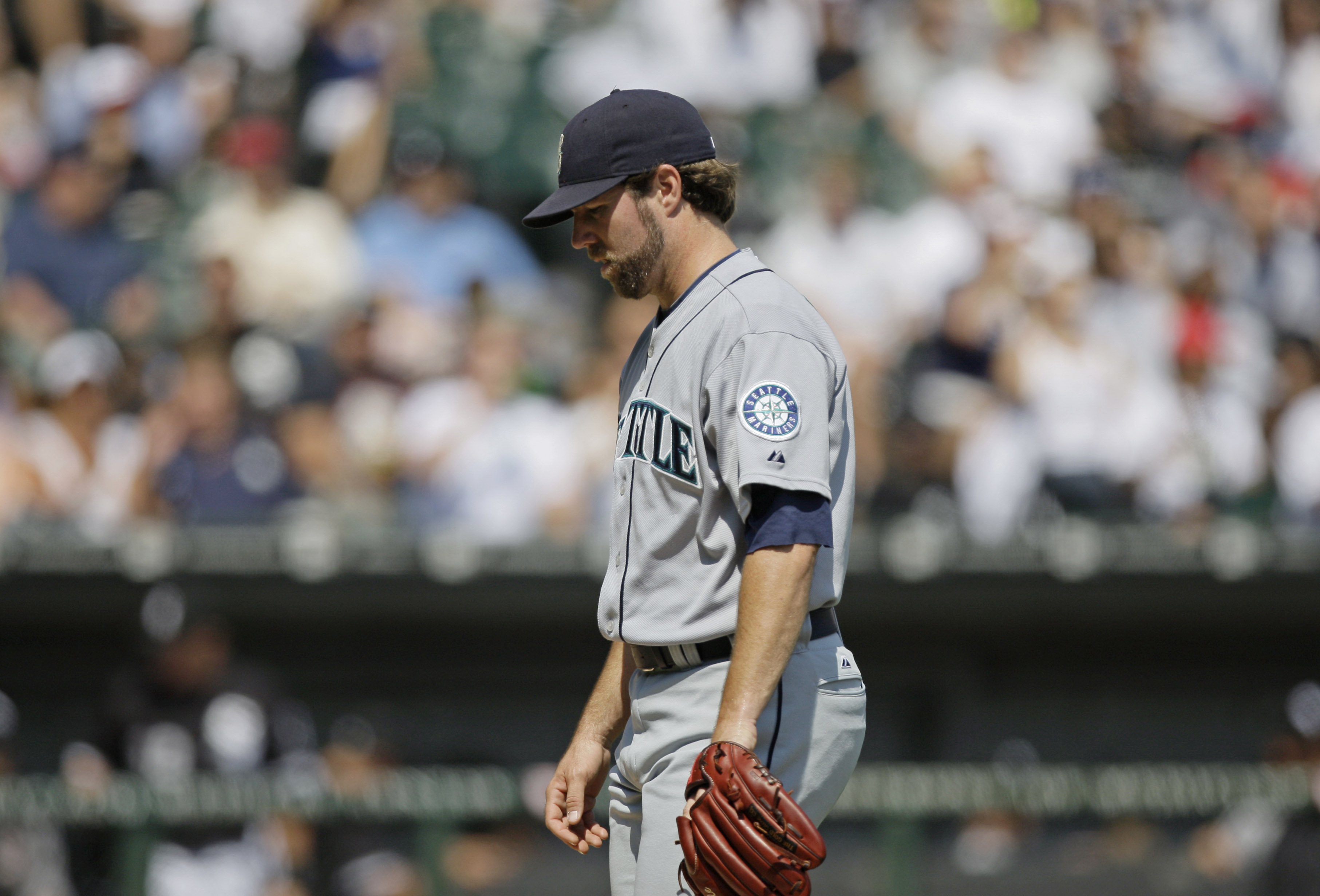 Two of 1920's big three are footnotes these days, done in by a variety of circumstances, some of which was self-inflicted. And now baseball, the sport that seemed impervious to failure – it has long be referenced as our national pastime for goodness sakes – is about to sink into oblivion.
Maybe it all begin when instant replay was invented, giving a boost to football that has yet to stop. Or maybe it was when Curt Flood started the players on a path to freedom, weakening the long-term bonds between players and fan bases. Or it could have been when the 1998 home run race between Sammy Sosa and Mark McGuire was discovered to be a fraud. Or maybe the game just became dominated by people that were actually too smart, bringing science and math to a game that used to rely on finesse and power. That's up to future historians to decide.
But one thing is certain. The animosity between the players' union and the franchise owners has been the single-most dominate force behind the ills that ail the professional game.
When issues strike, demanding quick, decisive action and a game-is-bigger-than-me attitude, there is so little in the way of trust as to paralyze everyone. It's happened often in the past 50 years. And it is happening again this spring.
Professional baseball was once a dictatorship. It is now a democracy. And like many democracies, it has a tendency to get messy. Especially when the voters have no faith in the government entities to do the right thing. And those same entities have done little to engender any.
Owners and players are trying to work out a plan to get the game up and running again this summer. It hasn't been a smooth road. An agreement had been reached early in the pandemic to limit salaries, one the players signed on to quickly and one now the owners want to throw away.
The owners' argument is simple: the agreement was fine then, but the situation has changed. There is more risk involved. Financial risk. So everyone has to share the pain. The counter to that? The players have risk too. Maybe not financial, but more important. By playing, they are risking their health and the health of their families. Besides, they have already accepted pay cuts, so they've done their part.
Back and forth it goes. The give-and-take plays out publicly, with money once again the root of all evil. As other professional and collegiate sports seem to move forward toward restarting, baseball treads water.
But that's not all. The owners cut costs by cutting away at the bedrock of the game, including blowing up the true foundation, the draft – it was cut to five rounds instead of 40 – and the minor leagues – the Indians made it official yesterday, announcing the Northwest League start is postponed, though cancellation seems inevitable. Such moves are not solely related to the pandemic, but ownership is using the disease-caused recession as cover for long-desired changes. Or maybe we should label them "short-sighted changes."
And the shrinking number of people who want to worship in the cathedrals of the game? They sit at home, examining false gods and questioning their faith. Maybe it's time to risk excommunication. Maybe being a baseball agnostic isn't too bad. It's better than being an atheist, after all.
Or, even worse, becoming a soccer fan.
•••
Gonzaga: Larry Weir spent Friday morning talking Zag hoops with Steven Karr of The Slipper Still Fits. That's the basis of the latest Press Box podcast. … BYU is filling its holes with graduate transfers, including a point guard from Utah Valley.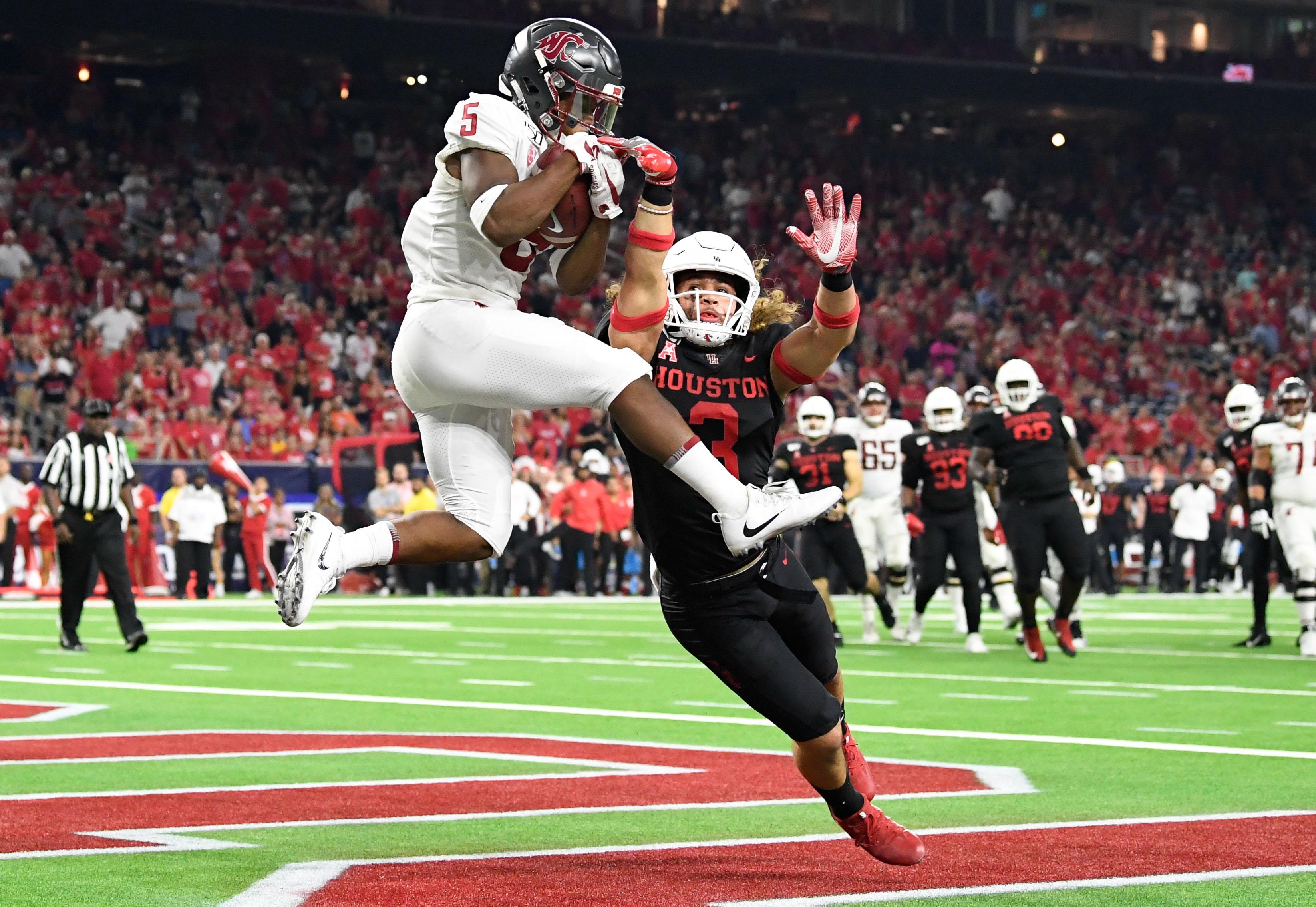 WSU: Around the Pac-12 and college sports, everyone, including Washington, has their return-to-campus plans ready. The one the University of Houston was using didn't work too well. The Cougars are penciled in as Washington State's second opponent in the fall. … Oregon's recruiting seems to be going well. … Speaking of Ducks, it will soon be Dr. Phil Knight, thank you. I wonder if he's getting a Phd in marketingology. … If a Colorado cornerback stays healthy, the Buffs' defense is better. … There is optimism at Utah. … Arizona State's football players are trickling back in. … UCLA and California should benefit by a UC admissions change.
EWU and Idaho: Around the Big Sky, Northern Arizona's new basketball coach finally has an official contract. … Montana football players are headed back, including a transfer from Louisville. Now, will the fans be allowed back in the fall? … Idaho State welcomed back its basketball players. … Weber State's basketball roster is still evolving, as are the Wildcats' plans for the fall.
Indians: Yesterday's announcement had about as much chance of escaping Dave Nichols' scrutiny as a deer wandering in the forest next fall. His story tells us what's what.
Seahawks: Michael Bennett isn't staying quiet. Are you surprised?
Mariners: The M's are still trying to sign players, even ones they didn't draft. … The owners have put out another counter offer, but pay cuts are included. The players seem to have made that their non-negotiable point.
•••
• We were kidding about being a soccer fan as a bad thing. I would admit I've been converted to some degree. There was a time, not too long ago, when just the mention of the game would drive me into a rant. Not anymore. In fact, I have even sat and watched an entire match in the past year. More than one. Thank goodness my father isn't around anymore. He wouldn't be pleased with me. Until later …
Local journalism is essential.
The journalists of The Spokesman-Review are a part of the community. They live here. They work here. They care. You can help keep local journalism strong right now with your contribution. Thank you.
Subscribe to the sports newsletter
Get the day's top sports headlines and breaking news delivered to your inbox by subscribing here.
---