Spokane County unveils new, state-of-the-art medical examiner's building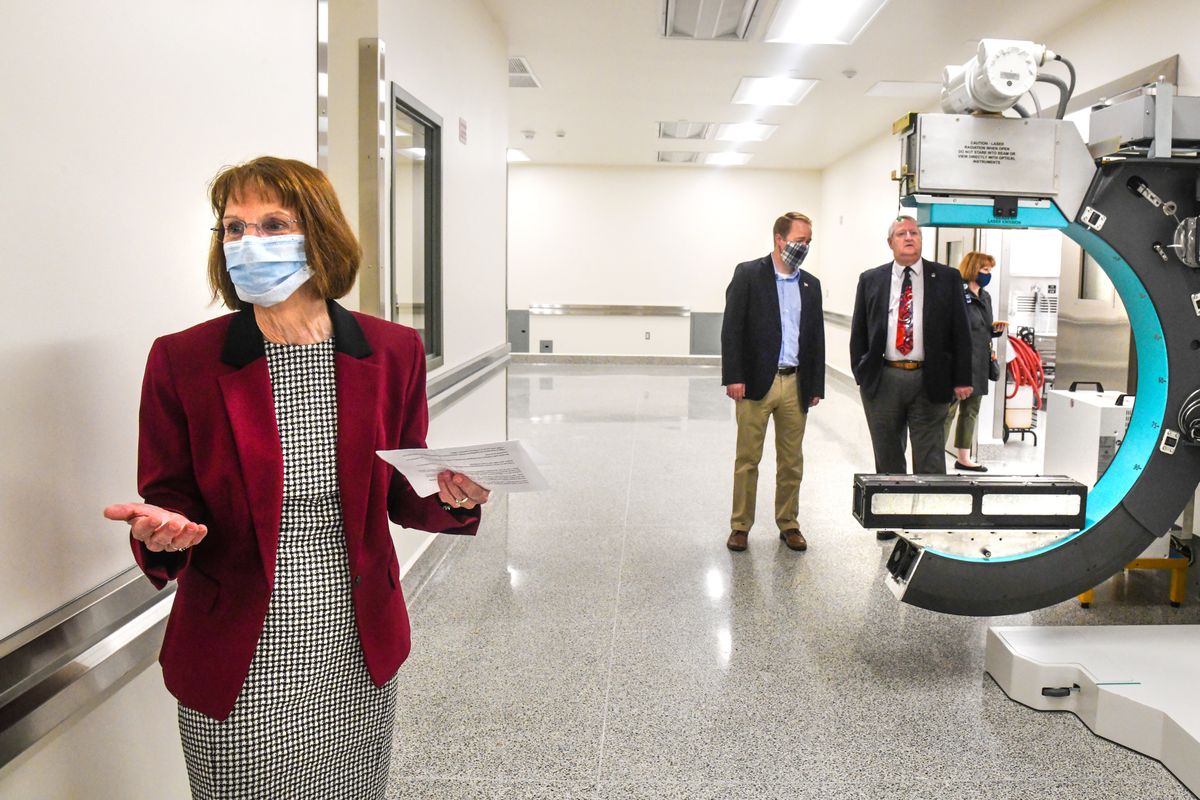 Dr. Sally Aiken is moving up in the world.
After years working in basements and taking breaks in a windowless break room, the Spokane County medical examiner will be moving, along with her colleagues, above ground and into the county's new, state-of-the-art facility.
Unveiled Tuesday, the new building near Washington State University's Elson S. Floyd College of Medicine has more than five times the capacity for human remains as the county's previous facility and enough office and examination space for dozens of workers and medical student observers.
But it will be a brief run in the new building for Aiken and fellow medical examiner Dr. John Howard, who both plan to retire after a year or so at the facility .
Aiken said she hopes the new facility will help the county recruit new medical examiners and show medical students who are considering a career in forensic pathology that they won't always be faced with cramped, dingy surroundings.
"We want to leave the office strong and in good hands," she said.
Aiken said she was hopeful that first-year medical students, instead of just senior undergraduates, will have a chance to visit, observe autopsies, learn and perhaps be inspired to join the profession.
She said there are far more jobs than qualified medical examiners and she hopes a cutting-edge facility near a medical school will show the next generation of doctors what a career in forensic pathology will look like.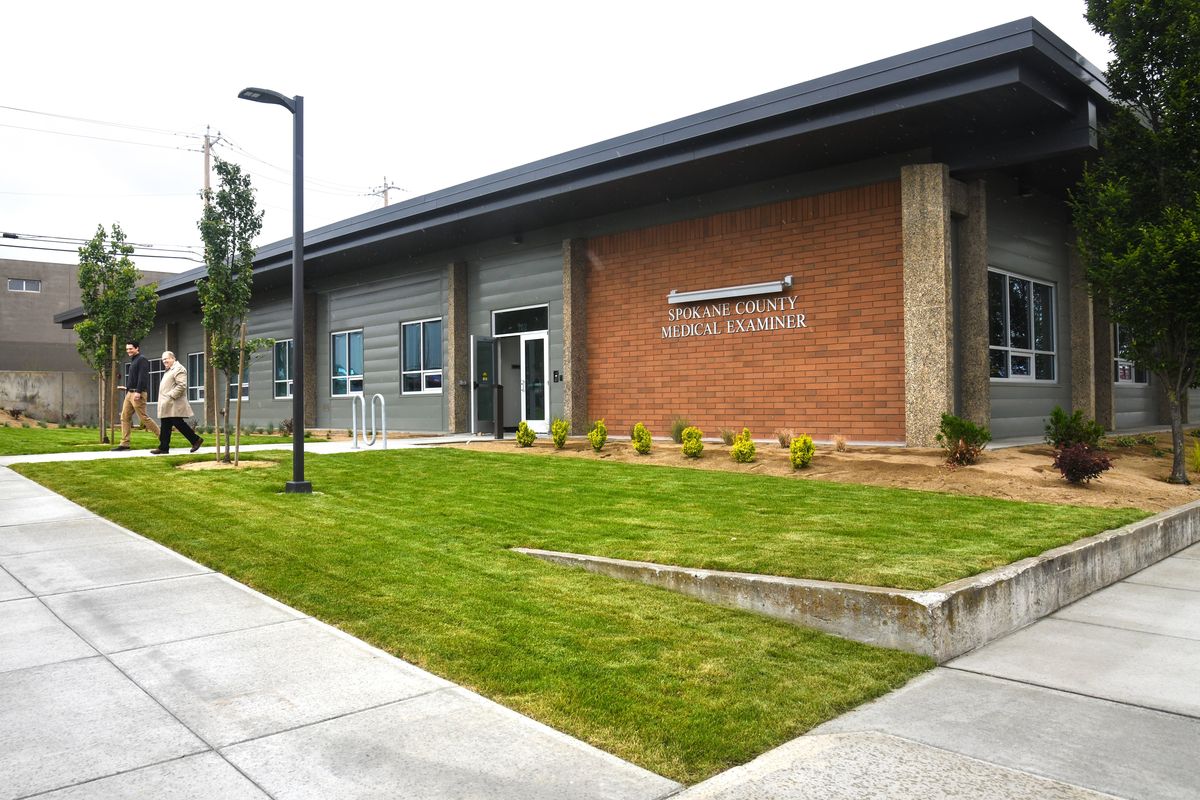 The total cost of the 24,000-square-foot medical examiner building, built at 102 S. Spokane St., was $12.7 million.
Aiken said it was completed just when it may be needed.
She said the building was designed to handle a mass-fatality event, such as what some experts feared COVID-19 would be .
The old facility had room for about 15 bodies. The new facility has room for more than 100. It also has an indoor drive-thru area, where bodies can be moved. Aiken said that work often had to be done outside the previous facility, in the Providence Holy Family Hospital parking lot.
The new building will also make it far easier to do autopsies while social distancing. The autopsy room where she intends to focus on possible homicide autopsies has a room separated by glass, where law enforcement can observe. .
The new facility has three rooms with multiple tables for conducting autopsies, quiet spaces to record observations, office spaces, storage rooms, a locker room and a room where families of the deceased can have a private discussion.
The building also has a Lodox machine, which can rapidly do full-body X-ray scans. Aiken said she plans to scan every body, which could help identify human remains.
Aiken said she hopes to transition into the new building over the next few weeks. She said the county will likely use both for a while because she wants to avoid moving human remains from facility to facility and would prefer to wait to finalize the move until arrangements have been made for the bodies to go to a funeral home to be buried or cremated.
During the ribbon-cutting for the new facility, County Commissioner Al French noted the building, paid for by county and grant funding, was completed on schedule and on budget.
He also said medical examiners have had to make due for years and that the new building is as good as the best facilities he saw while touring them as a commissioner.
"There's nothing in the state newer or better than what we have here in Spokane County," he said.
---