News > Washington
Idaho law school graduate who helped argue DACA case lauds Supreme Court decision
June 18, 2020 Updated Thu., June 18, 2020 at 11:33 p.m.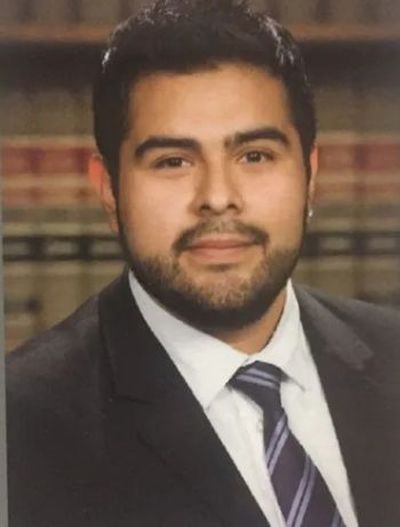 Luis Cortes Romero, a 2013 graduate of the University of Idaho's College of Law, wasn't expecting the U.S. Supreme Court to rule in his favor Thursday morning.
In fact, he wasn't expecting the court to rule yet at all.
"I've been on the Supreme Court website since May," Cortes Romero, one of dozens of immigration attorneys with a hand in the high court's review of a popular immigration program the Trump administration sought to end, said in an interview Thursday afternoon. "I, frankly, thought it was one of the cases that was going to wait until the end of the term."
A narrowly divided Supreme Court on Thursday handed progressives their second victory in a week, arguing the Trump administration had not met its statutory burden when rescinding the Deferred Action for Childhood Arrivals, or DACA, program in September 2017.
Started by the Obama administration in 2012, DACA has allowed children of immigrant parents who entered the country illegally to remain in the United States without fear of deportation on a two-year, rolling basis, and to date has been sought by at least 650,000 people, including more than 16,000 in Washington, according to figures from U.S. Citizenship and Immigration Services.
Cortes Romero, a partner at the Immigrant Advocacy & Litigation Center in Kent, Washington, is one of those recipients. While finishing his law degree in Moscow, the native of Mexico who moved to California as a toddler applied for and received DACA status.
His route to arguing before the nation's highest court to protect the legal program that allowed him to become an attorney in the first place started with his first job out of law school, defending detainees at the Northwest Detention Center in Tacoma.
"I got a call about a kid named Daniel Ramirez back in February 2017. This was right after President Trump got inaugurated," Cortes Romero said.
The young man had been detained by immigration officials, despite having DACA status. Cortes Romero sought help online, and immediately began getting phone calls from high-profile immigration attorneys nationwide who were prepared to defend the program after Trump made campaign promises to end it.
Despite strong feelings about all aspects of immigration law, support for the program, whose recipients are known colloquially as "Dreamers," is widespread among the American public.
A recent Pew Research poll found 74% of Americans supported legal status for immigrants brought to America as children, and that includes 54% of people who identify as Republican.
Through his work representing Ramirez, Cortes Romero began working on a legal challenge of the Trump administration's reversal in the courts in California. That case, brought by the regents of the University of California, was one of three consolidated appeals that were heard by the U.S. Supreme Court in November and decided Thursday.
Cortes Romero sat in that courtroom, helping shape the argument delivered by former U.S. Solicitor General Ted Olson, who was appointed by President George W. Bush. It was a prestigious location for a former law student who said he originally wanted nothing to do with immigration law.
"I had lived it for so long. My dad had got deported when I was younger. I was so fatigued by it," Cortes Romero said. "I wanted to do something that helps me escape this."
But Cortes Romero attended the University of Idaho, instead of going to school in California, because it was cheaper to pay out-of-state tuition in Moscow than attend school in his home state, he said, and financial aid opportunities are limited for undocumented students. He also briefly considered leaving law school before the DACA program was approved, because he wasn't sure he'd be able to practice after graduation.
"I talked to my mom and said, 'I'm thinking about dropping out,' " Cortes Romero said. "She gave me the sternest talking-to I'd ever received. She said they can't un-teach you what they've taught you."
Cortes Romero said he'd been exchanging texts with his mom, who still lives in California, throughout the day, and had plans to talk at length with her about the Supreme Court victory later Thursday.
In the meantime, Cortes Romero said he's working on an appeal for Ramirez, whose reapplication for DACA status was denied by the Department of Homeland Security. It's a reminder, he said, that even though Thursday's ruling is a victory for maintaining the structure of the DACA program, there are still individual applicants who need legal protection.
Doing so protects the government from chipping away at the protections of the program, Cortes Romero said, and the ruling should also throw into relief the immigration issue in the 2020 presidential and congressional elections.
"We want to make sure the government is playing by the rules, in each case on an individual basis," Cortes Romero he said. "Otherwise, it is going to be death by a thousand paper cuts."
Local journalism is essential.
Give directly to The Spokesman-Review's Northwest Passages community forums series -- which helps to offset the costs of several reporter and editor positions at the newspaper -- by using the easy options below. Gifts processed in this system are not tax deductible, but are predominately used to help meet the local financial requirements needed to receive national matching-grant funds.
Subscribe now to get breaking news alerts in your email inbox
Get breaking news delivered to your inbox as it happens.
---