Yakima County residents being ordered to wear face masks in public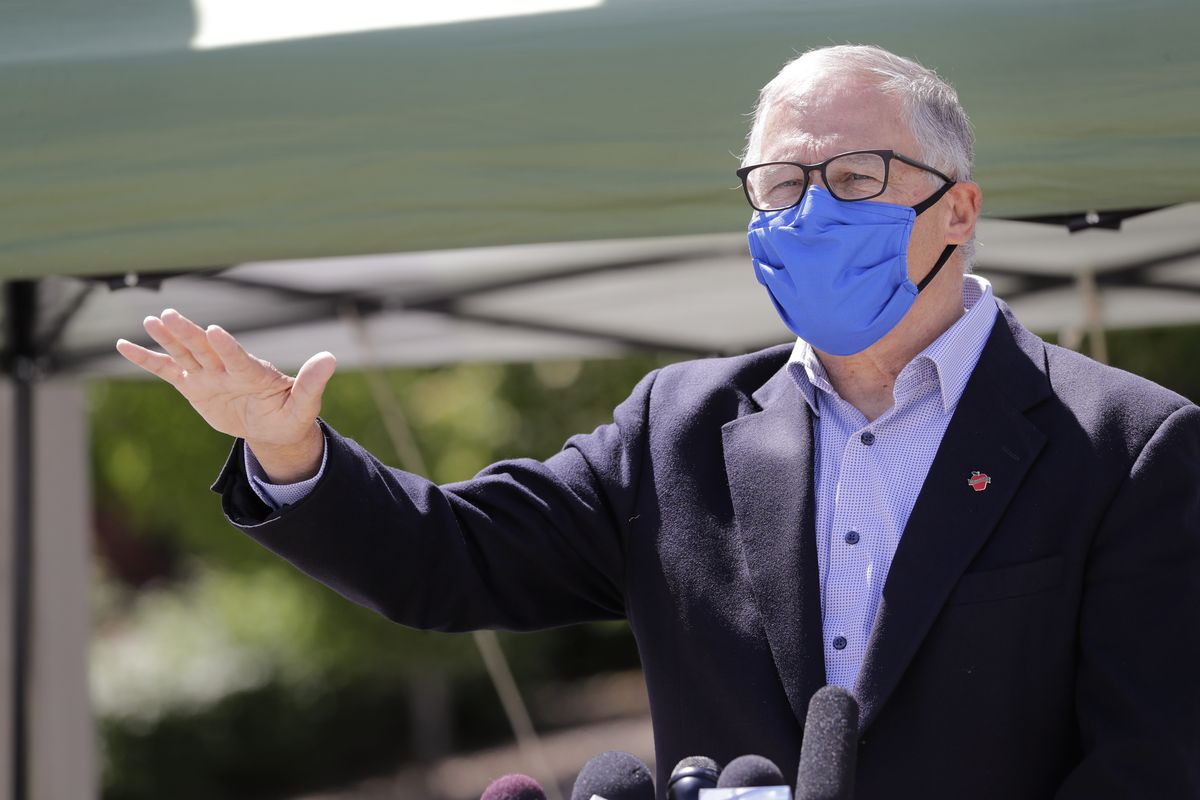 Residents of Yakima County will soon be required to wear face coverings when outside their homes.
An enforceable face-covering order will soon be issued because the number of COVID-19 cases and hospitalizations threatens to overwhelm the Yakima Valley's health care system, Gov. Jay Inslee said Saturday.
Inslee and state health officials have encouraged all Washington residents to wear masks when in public. This will be a stricter order, although enforcement measures aren't yet clear.
Stores and other businesses that are open will be banned from selling products or offering services to customers without face coverings, Inslee said.
"That essentially means 'No mask, no service and no mask, no goods,'" he said during a noon news conference. "We are considering other measures."
Data from Yakima County Saturday showed that 26% of all tests for COVID-19 were positive, which he said was "an extraordinarily high rate." The number can't be explained simply because of increased testing, he added.
Other data showed 19% of all hospitalizations in the county are caused by COVID-19; the county has 10.4% of the state's death from the virus, while having only 3% of the state population, and its 5,900 cases are more than half the number of King County, the state's most populous county.
Dr. Tanny Davenport of Virginia Mason Memorial Hospital said that facility has 42 patients with COVID-19, 11 of them on ventilators. It has transferred 22 patients, some with the virus and some with other serious conditions requiring intensive care, to hospitals outside the county.
The county's 208 new cases yesterday were the fourth highest in the nation, Davenport said.
---