A&E > TV
15 years after its release, 'Avatar: The Last Airbender' maintains two-month streak in Netflix's top 10 list
June 25, 2020 Updated Thu., June 25, 2020 at 2:49 p.m.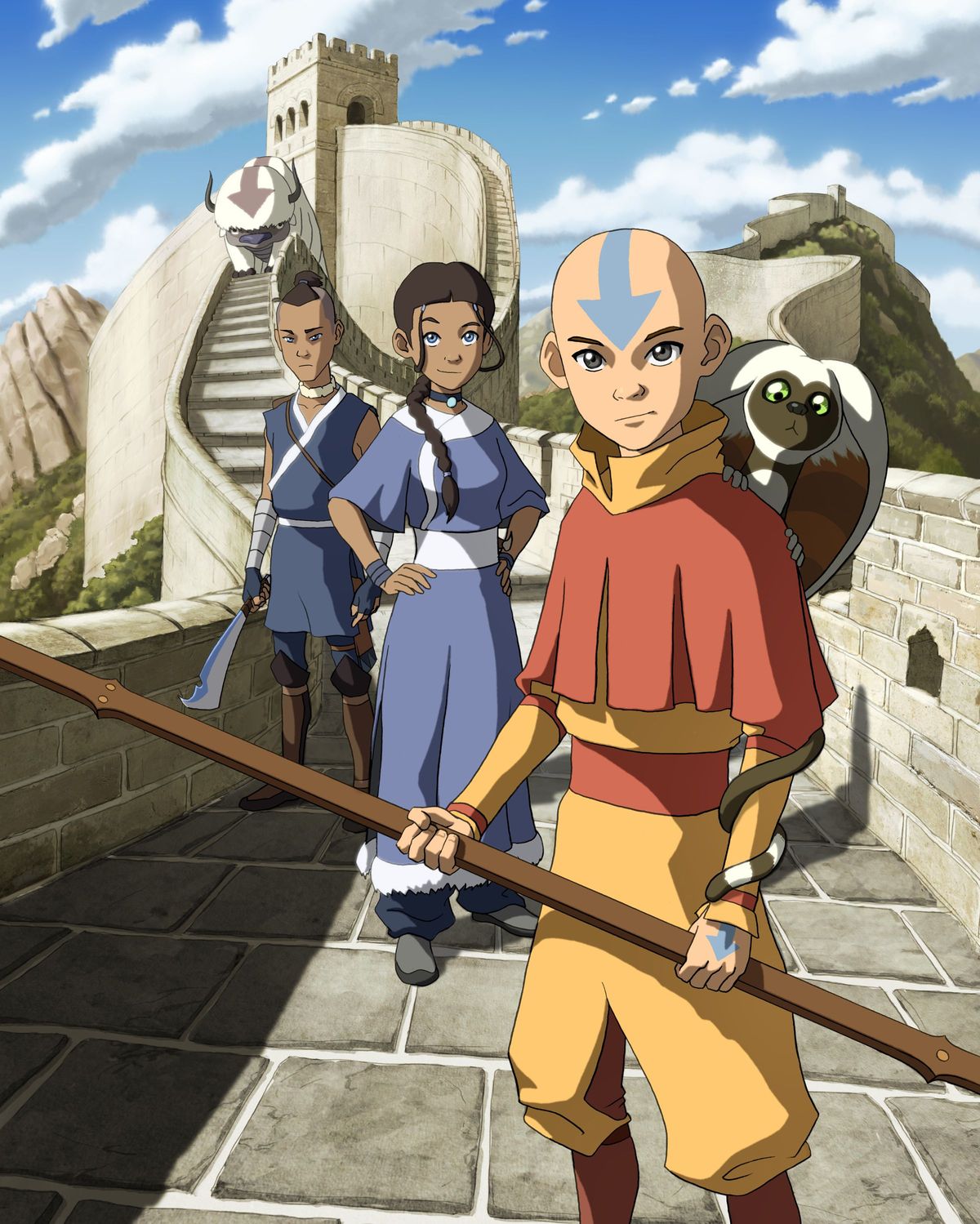 "Avatar: The Last Airbender" (Nickelodeon)
Since its 2005 release on Nickelodeon, Michael Dante DiMartino and Bryan Konietzko's critically acclaimed animated series, "Avatar: The Last Airbender," has held a special place in the hearts of fans everywhere – not to mention a 100% rating on Rotten Tomatoes.
So when Netflix announced it would be adding the show to its streaming library in May, a whole generation, stuck at home and full of nostalgia, couldn't resist a second (or third) watch.
Little wonder then that the 15-year-old show has been on Netflix's top 10 list – a list questioned by critics – every week since. Plus, with rumors about Netflix's live-action remake of the show becoming more prevalent, fans have even more reason to binge the original series in preparation.
"Water. Earth. Fire. Air," the show's opening monologue begins. "Long ago, the four nations lived together in harmony … then everything changed when the Fire Nation attacked. Only the Avatar, master of all four elements, could stop them, but when the world needed him most, he vanished."
One hundred years of war have passed when Katara and her brother, Sokka, stumble across the new Avatar, a young "airbender" named Aang. In the world of "Avatar," these "benders" are able to control the four classical elements using various martial-arts forms.
While Aang has a mastery of airbending, it quickly becomes clear he has a lot of work ahead of him before he can master the other three elements, take on the power-hungry Fire Lord and bring balance back to the world. But with the help of his new friends and a series of teachers, Aang might just succeed.
The story that unfolds from the first episode to the final battle is simple, but it carries a charm and thematic depth that keeps it entertaining even as its audience continues to age.
"My favorite kind of shows are ones that are good no matter what age you are," said Erik Kain, a contributor for Forbes. "Smart, complex, interesting stories that appeal just as much to grown-ups as they do kids.
" 'Avatar: The Last Airbender' is the perfect example of this kind of TV show. It's funny and exciting, with plenty of goofy humor for younger children. But it's thought-provoking and emotionally powerful, too."
I have yet to meet anyone who doesn't remember it fondly, and, I can honestly say, I enjoy it even more now than I did as a 9-year-old watching it for the first time.
"If you haven't already seen it, 'Avatar' is seriously a must-watch," Max Nicholson, a writer for video game and entertainment media site IGN, said in a 2015 article after the release of the series box set. "In my opinion, it's one of the greatest animated series of all time."
After a scathing reception of M. Night Shyamalan's 2010 live-action movie of the first season and fandom's split reaction to "The Legend of Korra," the 2012 animated sequel series, it seemed likely that nothing would compare to the original.
Despite it being an acquired taste, "The Legend of Korra" had its own merits. But the live-action movie is considered irredeemable across the board.
Just above it's 5% approval rating, the 2010 film's "critics consensus" on Rotten Tomatoes reads, " 'The Last Airbender' squanders its popular source material with incomprehensible plotting, horrible acting and detached, joyless direction."
It also won Golden Raspberry Awards in 2010 for worst picture, worst director and worst screenplay, among others. The planned sequels were scrapped.
DiMartino and Konietzko, the show's original creators, said they were ignored during the process. In a 2014 episode of the Nerdist Writers Panel podcast, Konietzko said:
"A) We didn't want it to be done at all … and then B) if it was going to be done, we wanted to do it, but they weren't going to let us. And C) when they attached (M. Night Shyamalan), we thought, 'Well, this is what we've been dealt, we'll offer help when it's asked of us and, elsewise we'll stay out of the way." The only thing that can be said is that it was a wasted opportunity."
News started spreading about Netflix's plans for a live-action series remake of the show in 2018. But still reeling from the film adaptation, fandom reactions were mixed.
Very little is known about the live-action series; Netflix has yet to announce a release date, and whether it will follow the original plot is unclear. But with the current resurgence in the original show's popularity, support for the live-action series is growing.
Local journalism is essential.
Give directly to The Spokesman-Review's Northwest Passages community forums series -- which helps to offset the costs of several reporter and editor positions at the newspaper -- by using the easy options below. Gifts processed in this system are not tax deductible, but are predominately used to help meet the local financial requirements needed to receive national matching-grant funds.
Subscribe to the Spokane7 email newsletter
Get the day's top entertainment headlines delivered to your inbox every morning.
---