News > Crime/Public Safety
Man released decades early for white supremacist bombing of Planned Parenthood in Spokane Valley
June 25, 2020 Updated Thu., June 25, 2020 at 6:21 p.m.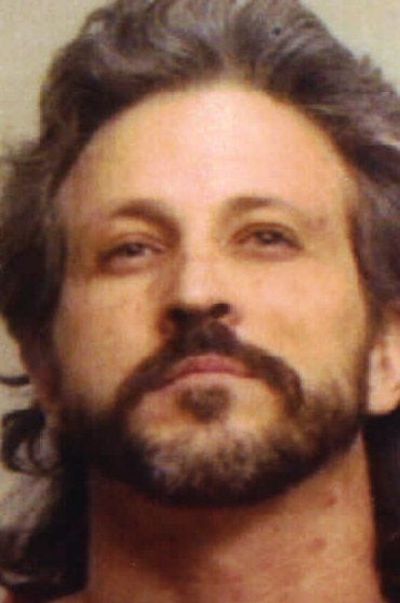 One of four men imprisoned for more than two decades for involvement in the white supremacy-motivated bombing of Planned Parenthood and an armed bank robbery in Spokane Valley in 1996 walked free from federal custody this week.
Brian Ratigan, 61, received credit for 23 years served in federal custody Wednesday, cutting short an original prison sentence that was scheduled to end in 2044.
Ratigan, along with other former members of the domestic terrorist Phineas Priesthood group Charles Barbee, Robert Berry and Jay Merrell, are scheduled to receive new sentences after a 2015 U.S. Supreme Court ruling found the federal law allowing for longer prison sentences for violent felonies was unconstitutionally vague.
Ratigan asked U.S. District Court Judge Frem Nielsen, who presided over his original 1997 trial, for release. In written statements, Ratigan denounced the anti-Semitic beliefs of the Priesthood while accepting responsibility for the bombings.
"I became deeply polarized and borderline delusional," Ratigan wrote of arriving in North Idaho in 1994, where the Priesthood had taken a foothold. "So no one could reach me to expose that my newfound religion was a twisted, flawed and distorted interpretation of the Old Testament, regarding abortion, banking and other areas, which I eventually adopted."
The U.S. Attorney's Office for Eastern Washington argued that Ratigan, along with the three other men who were tried separately from him, remained dangerous based on their intent to kill many people with explosive devices left at the the Planned Parenthood clinic in Spokane Valley in July 1996. No one was injured in the blast.
Ratigan, a former U.S. Army sniper, also participated in the robbery of a nearby U.S. Bank branch minutes after the explosion.
"By sheer happenstance no one was injured or killed, but Ratigan and his ideologue co-conspirators instilled fear, alarm, and terror throughout the Spokane community," prosecutors wrote in their argument to maintain Ratigan's sentence.
A spokesman for the U.S. Attorney's Office in Eastern Washington declined to comment on the judge's decision, citing the impending resentencing of the other men.
Berry, 66, is scheduled for sentencing Wednesday. Merrell, 74, will appear before Nielsen July 9. Barbee, 68, is scheduled to be sentenced Sept. 22. The three men are serving life sentences due to additional criminal charges stemming from the bombing of The Spokesman-Review offices in Spokane Valley and another bank robbery earlier in 1996.
Ratigan walked out of Spokane County Jail after Nielsen handed down his decision, said Robert Seines, the attorney who represented the 61-year-old at the resentencing hearing Wednesday morning.
"I think it's a story of rehabilitation," Seines said.
Ratigan was ordered to remain under supervised release for the next five years.
Local journalism is essential.
Give directly to The Spokesman-Review's Northwest Passages community forums series -- which helps to offset the costs of several reporter and editor positions at the newspaper -- by using the easy options below. Gifts processed in this system are not tax deductible, but are predominately used to help meet the local financial requirements needed to receive national matching-grant funds.
Subscribe now to get breaking news alerts in your email inbox
Get breaking news delivered to your inbox as it happens.
---