Sports
A Grip on Sports: The NCAA did the right thing by Whitworth this time and other surprises from a day off
Tue., March 3, 2020 A GRIP ON SPORTS • Where were we? Oh yes, realizing you take a day off and all heck breaks loose. Happens every time.
•••••••
• What do we mean by that? Well, we assured you Sunday morning the NCAA would pass over Whitworth again with a Division III basketball at-large berth at stake. And what does that inconsistent organization up and do?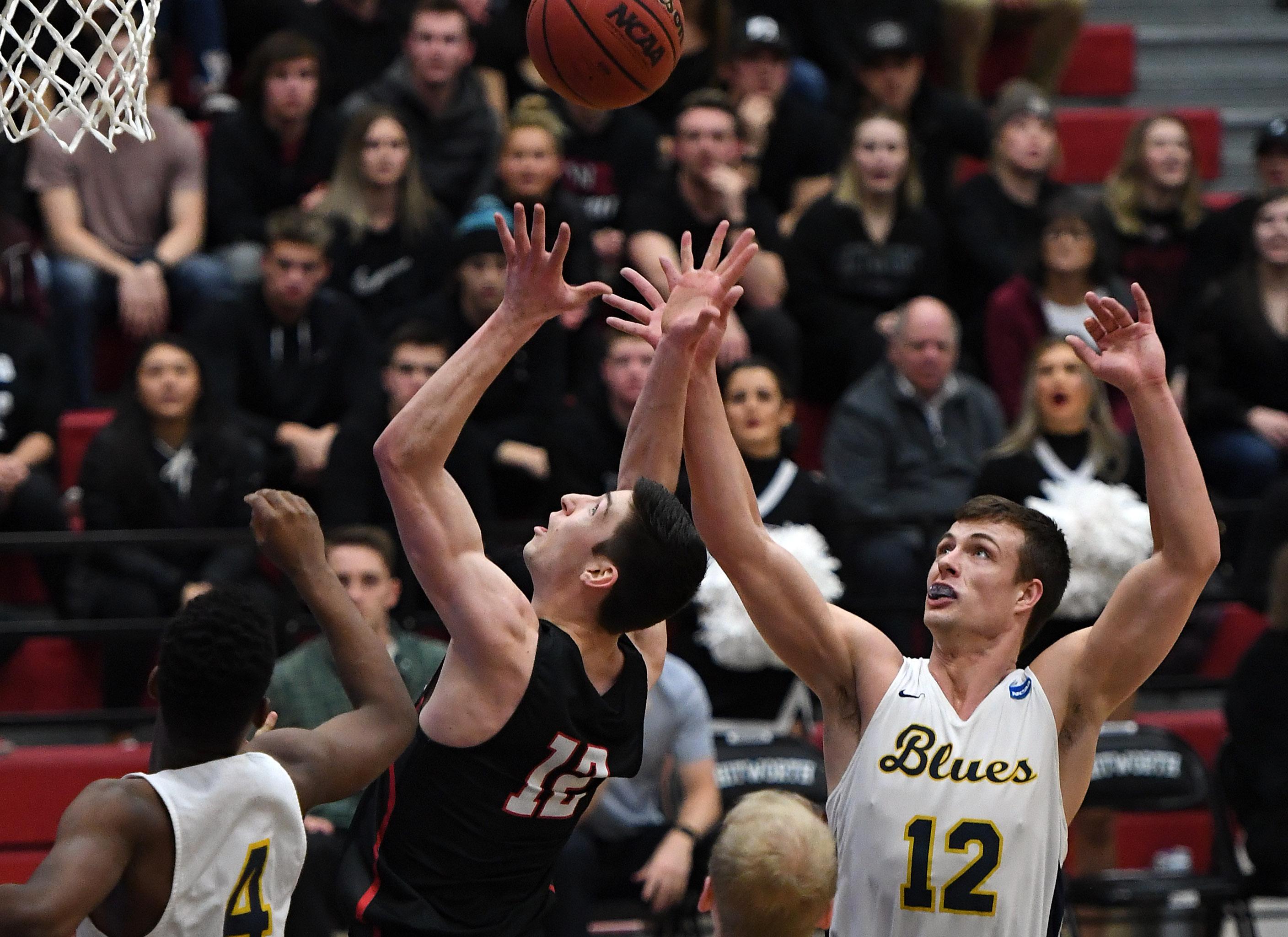 You guessed it. It gave the Pirates a chance to play once more this weekend.
Not that we are complaining. Whitworth deserved an at-large spot. But it did last season as well and didn't get it. Instead of having played in 13 NCAA tournaments in 14 years (as will be the case this weekend), the Pirates should be playing in their 14th consecutive one.
But that's NCAA-picking.
• Let's pick some more, though this is more about the poll-takers. Not those in Super Tuesday states today, mainly because polling sites are become passé, but those who vote in the basketball ones.
Explain how Gonzaga's women, playing the best basketball they've played in many regards, can drop a spot in the polls after an undefeated week? Granted, the Bulldogs only played once, but it was at what's turned out to be a tough venue, the University of Portland. And they won handily.
Sure, we understand other teams that had been ranked below them may have had great weeks, but that can only occur if teams ranked ahead lose. Drop those teams, not the one that played and won.
• Meanwhile, the Gonzaga men moved back to second in the nation as Baylor dropped a game for the second consecutive Saturday.
The Zags are lucky they didn't move into the top spot. Nothing portends an upset this season more than being ranked No. 1. GU didn't need that extra baggage heading into next week's West Coast Conference postseason tournament.
By the way, looking at the NET rankings – the Zags are second behind Kansas – it seems if they get past their semifinal opponent, the Bulldogs will assure themselves a top seed. It would also help if BYU, No. 9 in the NET currently, would defeat Saint Mary's or whomever in the other semifinal. Then even a loss in the final would not hurt GU too much.
• The WCC announces its basketball awards today and there is some thought the Player of the Year will come down to Filip Petrusev, Yoeli Childs and Jordan Ford. Makes sense. You can make arguments for all of them. And arguments against.
Pertrusev might be hurt by arguments. By that, we mean all of the ones who makes throughout a game, with just about everyone, most notably the officials. Coaches are not found of this. That's their job, right?
Childs might be dinged because of the games he missed, though I'm guessing that balances out because BYU didn't so all that well without him, highlighting his importance.
And Ford plays for a team that finished third. Without him, do they fall farther than fourth? Probably not.
Whomever the coaches pick, it will be interesting.
• It was cold yesterday on the golf course, my friends, which was to be expected. The wind was blowing like an old man trying to cool his hot soup in a deli, also expected considering we were playing at The Links in Post Falls.
But was not expected was being able to figure out why I was playing so poorly on the front side (OK, that's expected) and how to fix it (not usual). Despite the cold weather, despite the wind, despite wearing enough clothes I looked like John Candy in "Planes, Trains and Automobiles," I was just six over on the back side. And came as close as ever to a hole-in-one.
It happened on 15, an uphill par 3 playing a little more than 175 yards. Did I mention it was uphill? I hit a shot that was on the flag the entire way, and then disappeared over the hill. Man did I hope it went in.
Why? Because I've never had a hole in one. That's a given. But most importantly, I had reached for a club in my bag, had taken the swing and then realized I had grabbed the wrong one. I wanted to hit a 7-wood (OK, make fun of me if you will for even carrying a 7-wood but, you know, 63 years old) and hit a 3-wood instead.
What a great story I would have for the next 30 years. My only hole in one and it came with the wrong club in my hand.
Alas, the ball had stopped about two feet short. So that's it. That's the story now. It's not nearly as good as it could have been.
•••
Gonzaga: Before we get to the stories in today's paper, we wanted to make sure you saw Jim Meehan's rewind of Saturday's game that was in Monday's edition. … Jim, who spoke with Larry Weir for the latest Press Box pod, covers the poll news today. … Jim Allen does the same for the women's team, which, as we mentioned above, dropped a spot. … Both begin WCC Tournament play as top seeds Monday. … Elsewhere in the WCC, BYU's rise in the polls is accompanied by more national recognition.
WSU: Anthony Gordon knows those who came before him helped to pave the way. … Around the Pac-12, USC's new athletic director may not have meant to start a fire, but he did. Are the Trojans all-in with the conference? And will others, like Oregon, look at other options as well? … With one game this week, Colorado needs to get back on track. … If Oregon's men win the Pac-12 regular season title, that would mean the Ducks have won in football, women's basketball and men's basketball. … UCLA has earned a bye at the postseason tournament. … Arizona, on the other hand, needs to regroup. … In football news (and there is a lot), can Washington continue to compete nationally if it doesn't get five-star recruits? Can anyone? … Spring football began at Arizona, where spring comes early, and Oregon State, where it usually doesn't. … Utah is also in the midst of its, and the Utes are looking for a quarterback. … UCLA is on the field, with Chip Kelly hoping to improve. He hired Johnny Nansen to work with the defensive line. … USC and Arizona State are sparring over recruits. … How did the Pac-12 players do at the NFL combine?
EWU: Around the Big Sky, there was one men's basketball game last night. Idaho State snapped a 12-game losing streak by winning at Weber State.
Whitworth: The Pirates are headed to the NCAA Division III Tournament with a little piece of net in their bags. As Dan Thompson tells us, they cut down the nets yesterday to celebrate their Northwest Conference regular season title. They didn't get a chance on the road Friday night.
Preps: The good news? Dave Nichols announced the players who will be participating in the S-R sponsored basketball all-star games March 17. … Dave's other news? The WIAA is holding the State tournaments on schedule at this time. Remember, much of the organization's funding comes from these tournaments, so it would be a big blow to cancel them. Still, if it is warranted, the WIAA will do the right thing.
Mariners: If this interests you – the M's have a huge battle for the final two bench spots – you are a big Mariner fan. Or really obsessed with Tim Lopes for some reason. … The M's hit the ball well yesterday but it didn't matter in the final outcome. It is only spring after all.
Seahawks: How much are the Hawks willing to play Jadeveon Clowney?
Sounders: We don't want you to miss a chance to catch up with Seattle's MLS-season-opening win over the Chicago Fire.
•••
• The best part of golf yesterday – besides the company? The course was nearly empty. Nothing is better than playing golf when you can walk to your ball, pick a club and hit. At your pace. I know Brooks Koepka would agree. Until later …
Subscribe to the sports newsletter
Get the day's top sports headlines and breaking news delivered to your inbox by subscribing here.
---