Sports > Gonzaga basketball
Recap and highlights: No. 2 Gonzaga races past Saint Mary's in second half for WCC Tournament championship
March 10, 2020 Updated Tue., March 10, 2020 at 11:26 p.m.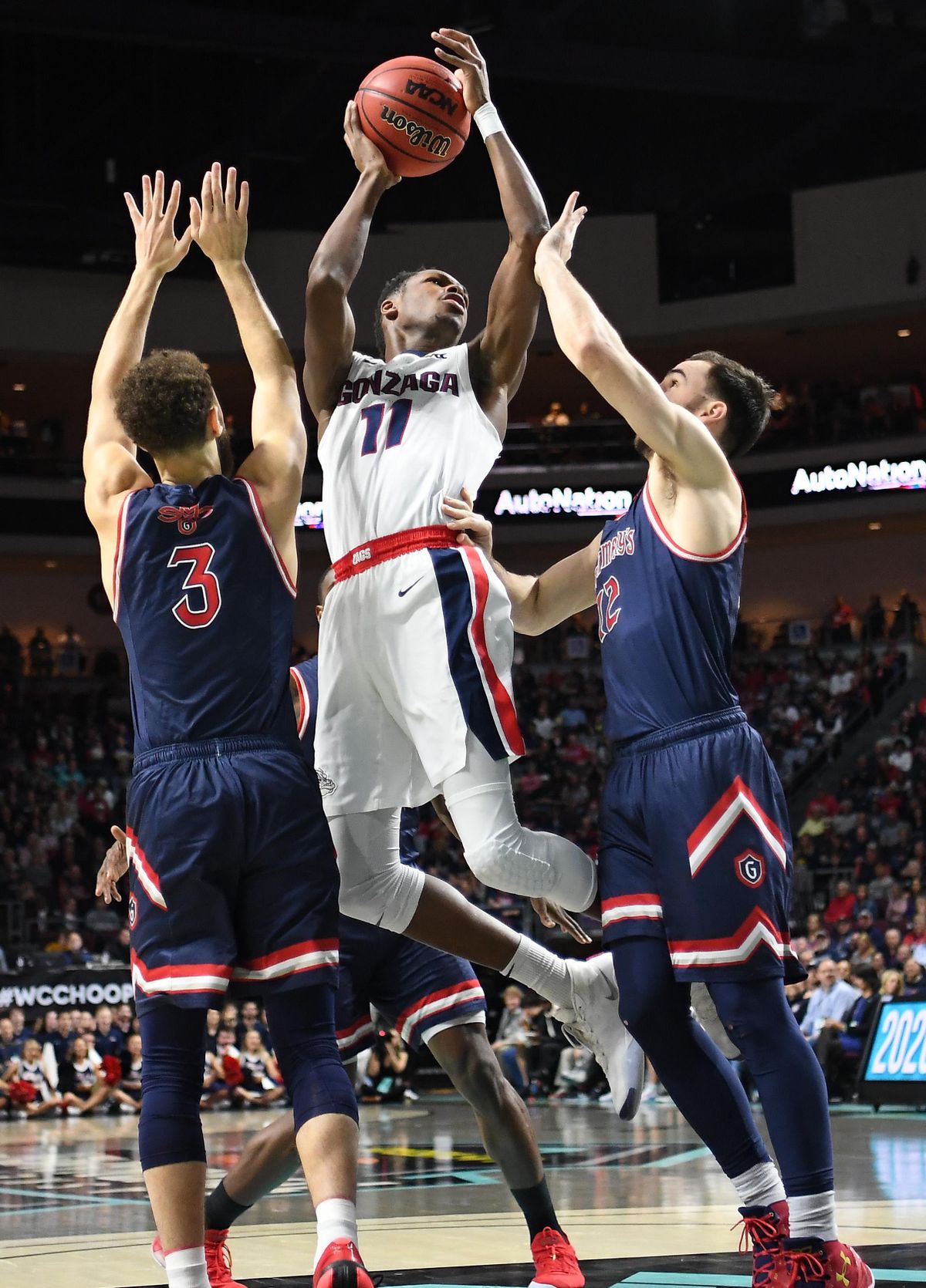 Gonzaga Bulldogs guard Joel Ayayi (11) drives to the hoop and shoots against Saint Mary's Gaels guard Jordan Ford (3) and guard Tommy Kuhse (12) during the first half of a West Coast Conference championship basketball game on Tuesday, March 10, 2020, at The Orleans in Las Vegas, Nev. (Tyler Tjomsland / The Spokesman-Review)
NEXT GAME: Sunday, March 15: NCAA Tournament selection show, 3 p.m. PDT TV: CBS
LAS VEGAS – Drew Timme and Joel Ayayi had 17 points apiece and the No. 2 Gonzaga Bulldogs defeated the Saint Mary's Gaels for the third time this season, this time 84-66 Tuesday night in the WCC Tournament championship game at Orleans Arena.
Gonzaga outscored Saint Mary's 42-25 in the second half to turn a 1-point game at halftime into a rout.
Jordan Ford led Saint Mary's (26-8) with 27 points. Malik Fitts added 17, but both players were kept quiet in the second half. Ford had seven points in the second frame while Fitts scored just three.
Gonzaga (31-2) had five scorers in double figures. Admon Gilder had 15 points, Corey Kispert added 12 and Filip Petrusev scored 10. Petrusev also grabbed a game-high 14 rebounds.
The Bulldogs beat the Gaels twice during the regular season. GU won 90-60 in Moraga, California on Feb. 8 and 84-66 on Senior Night in Spokane on Feb. 29.
The win gives Gonzaga it's 17th WCC Tournament title.
Gonzaga Bulldogs / YouTube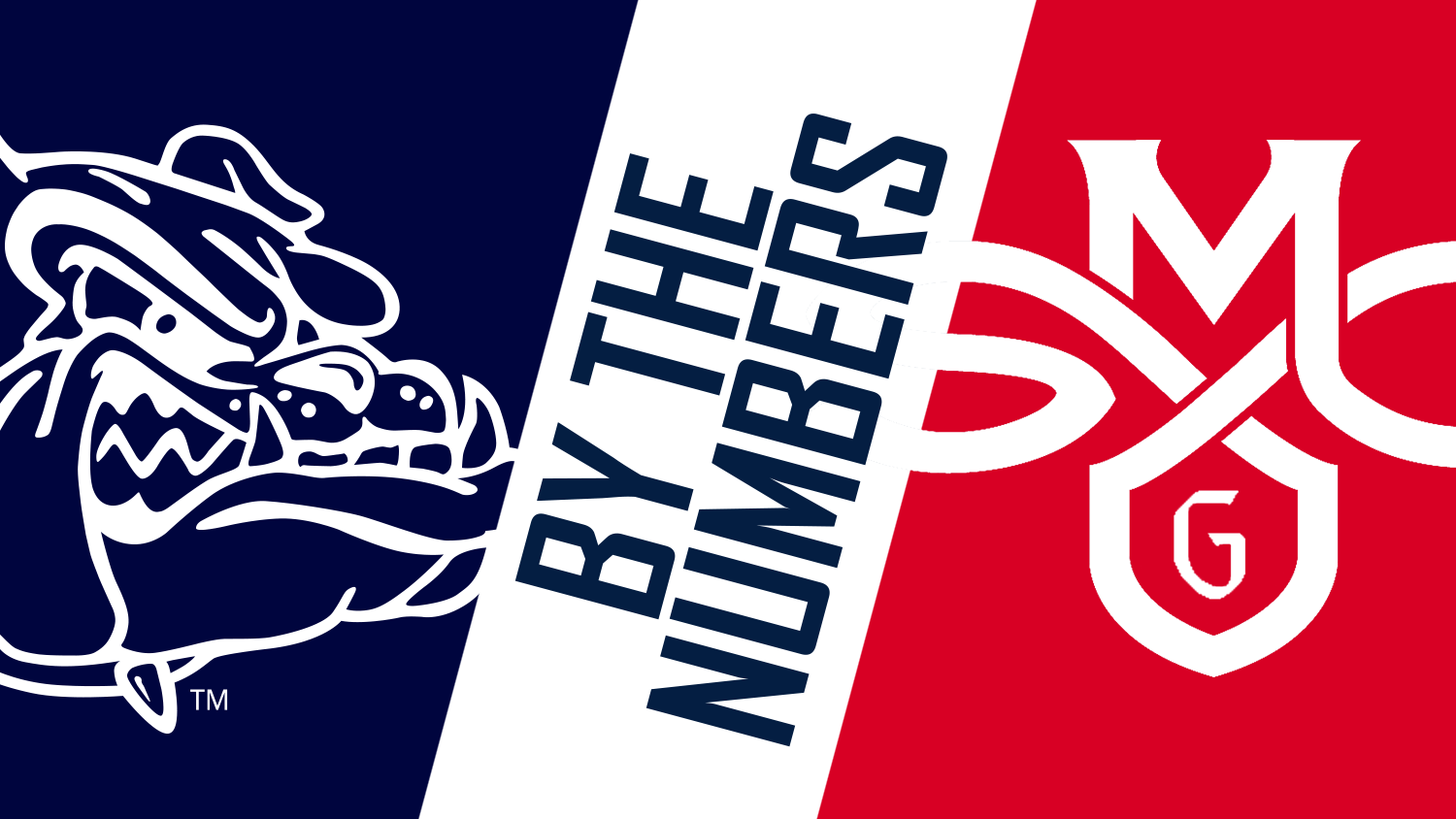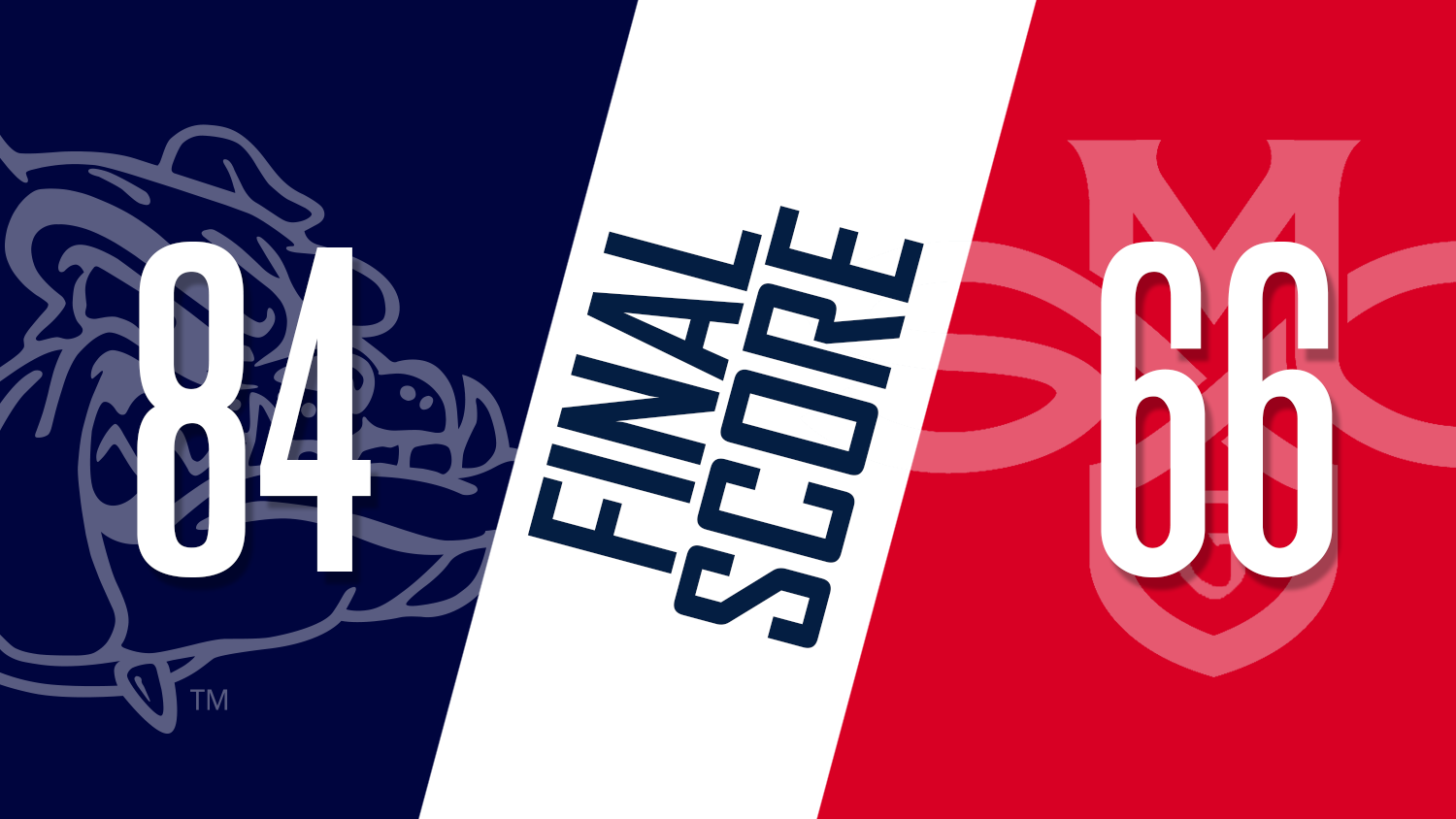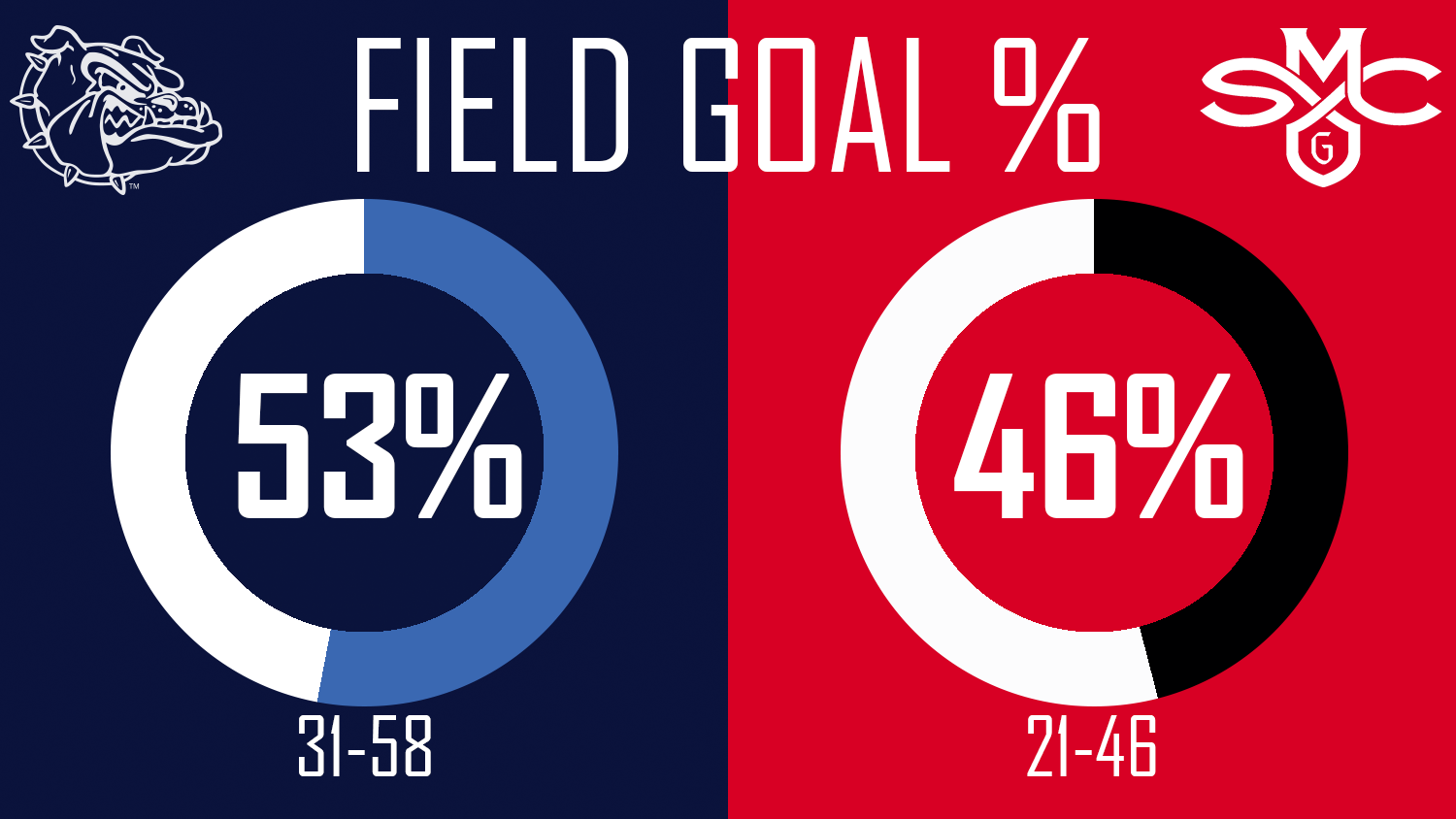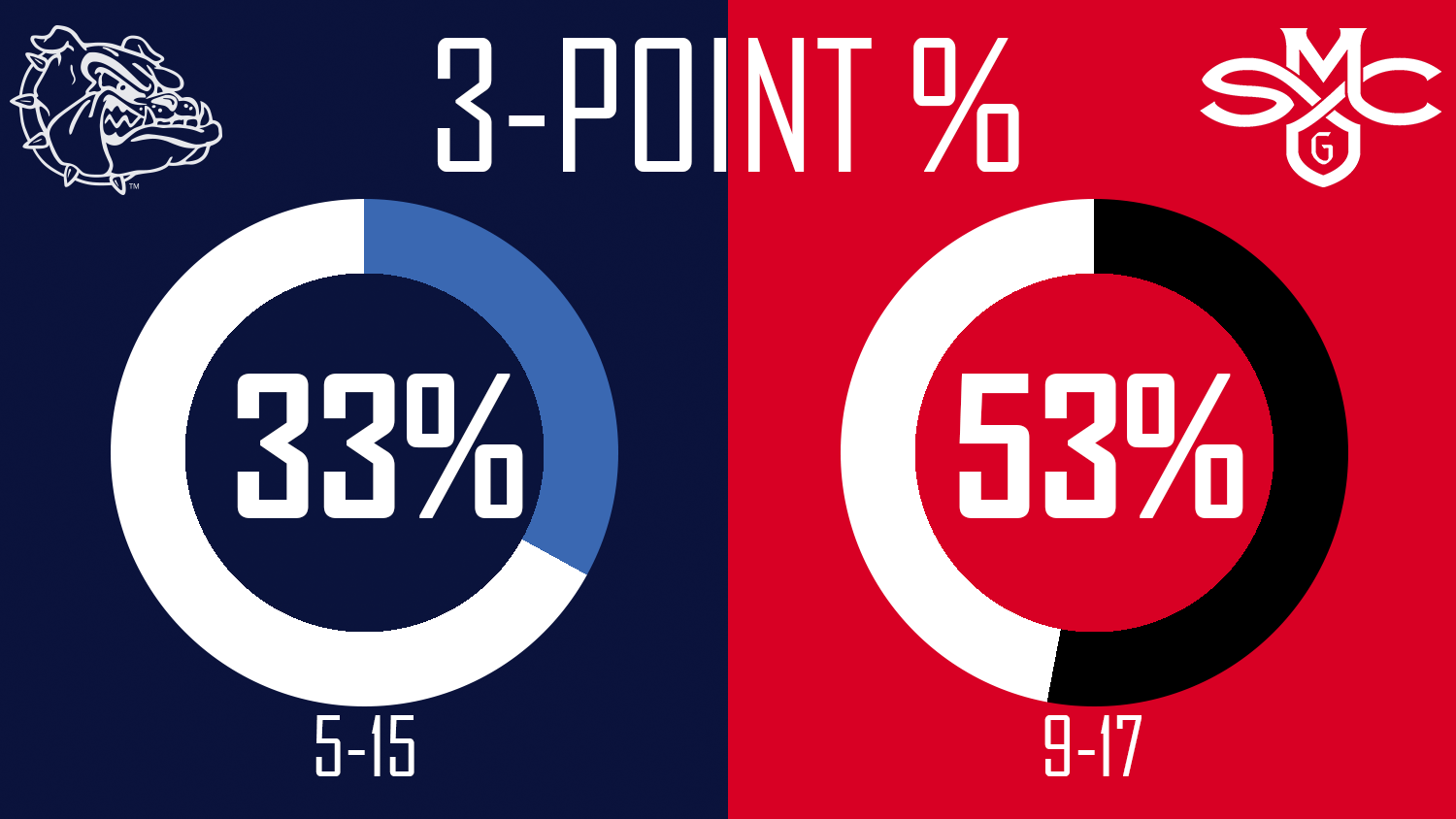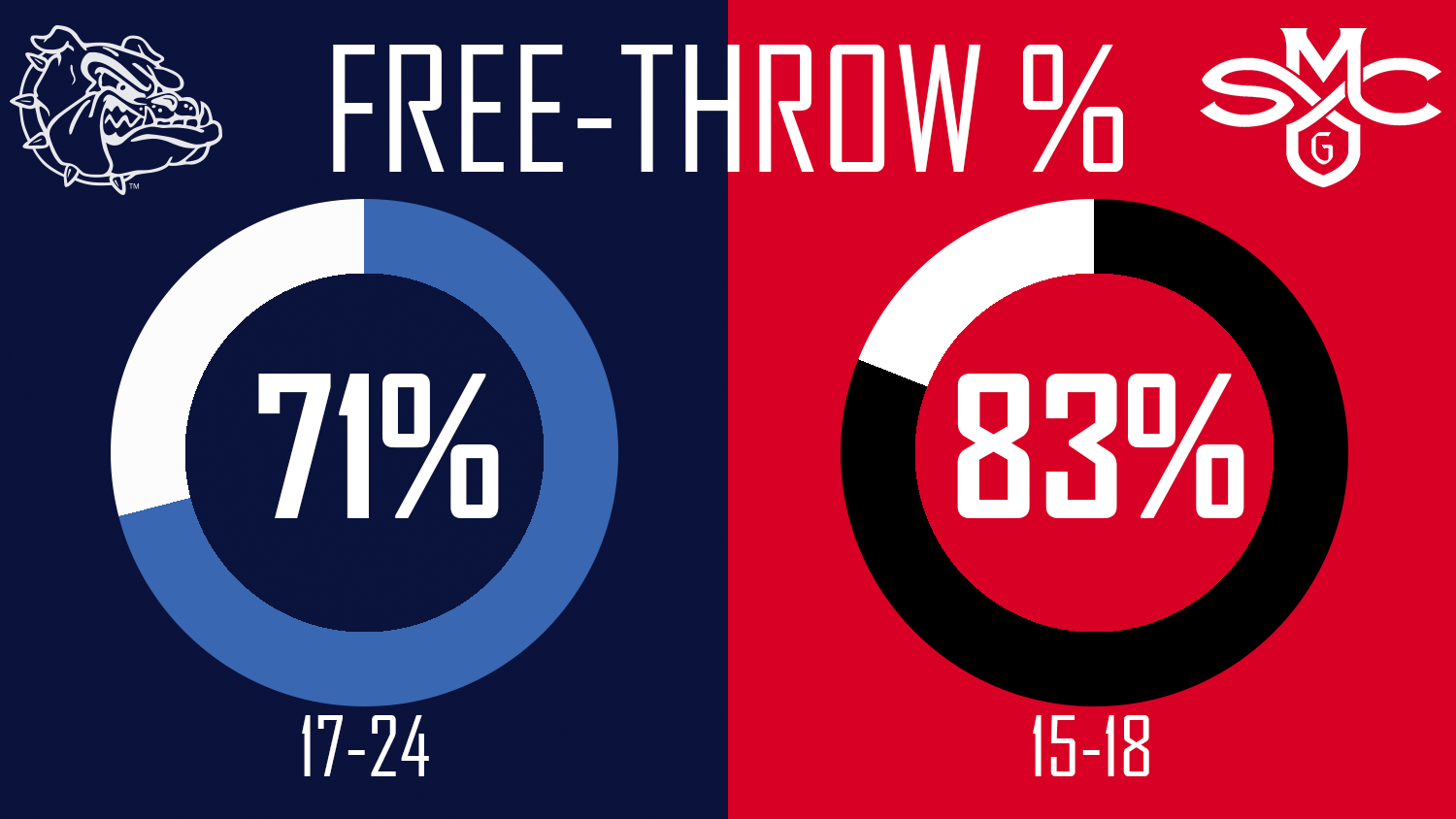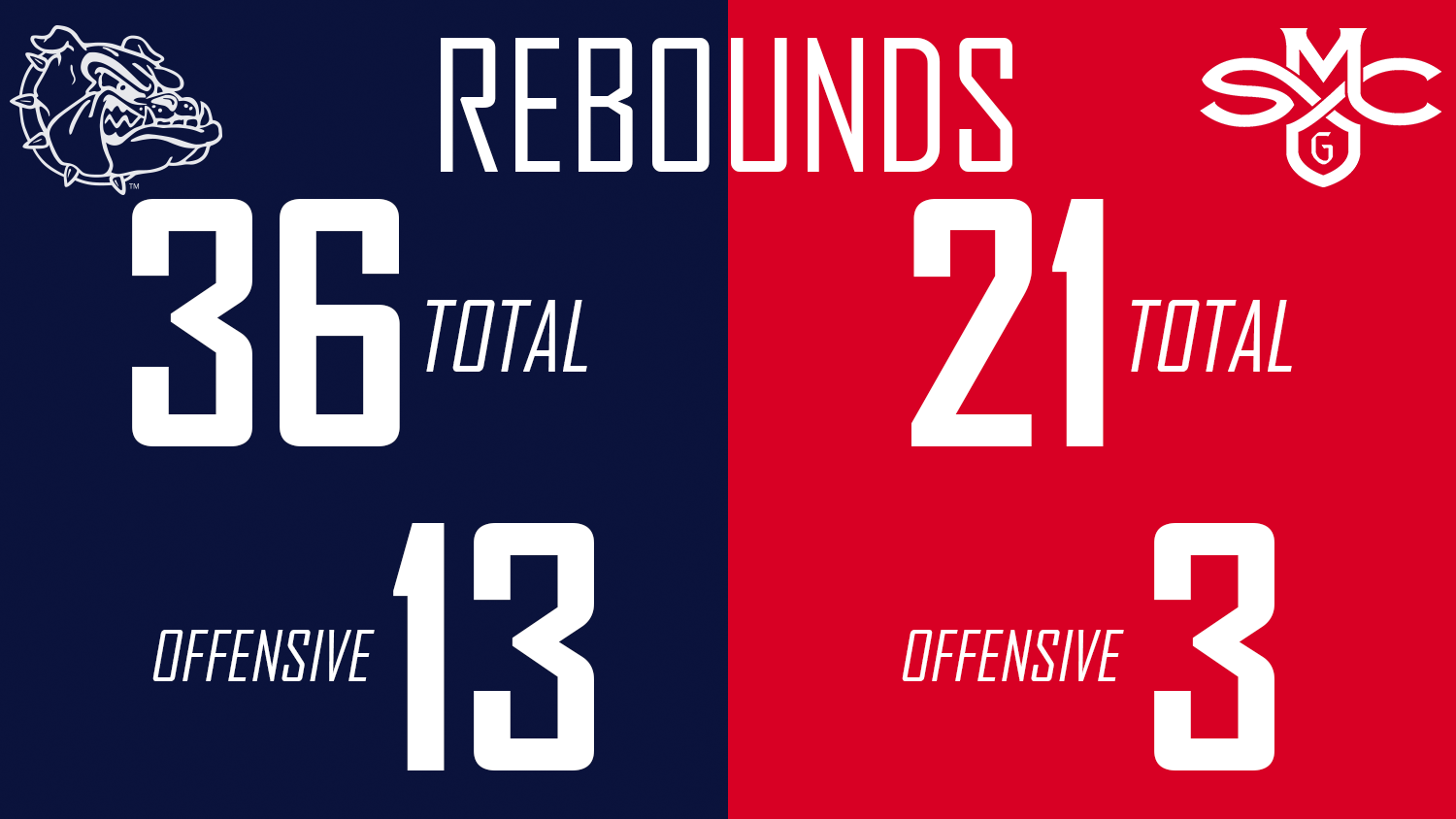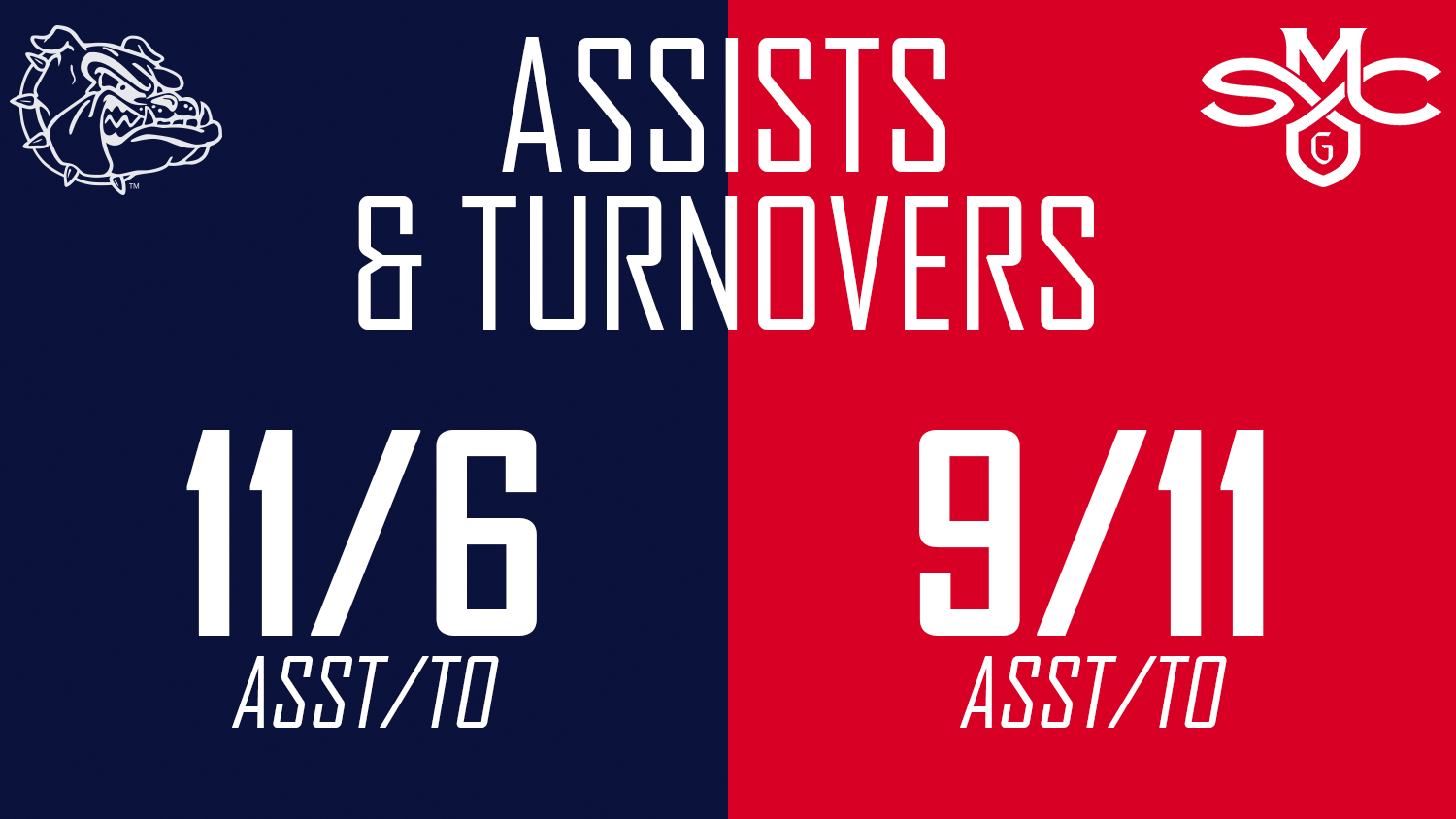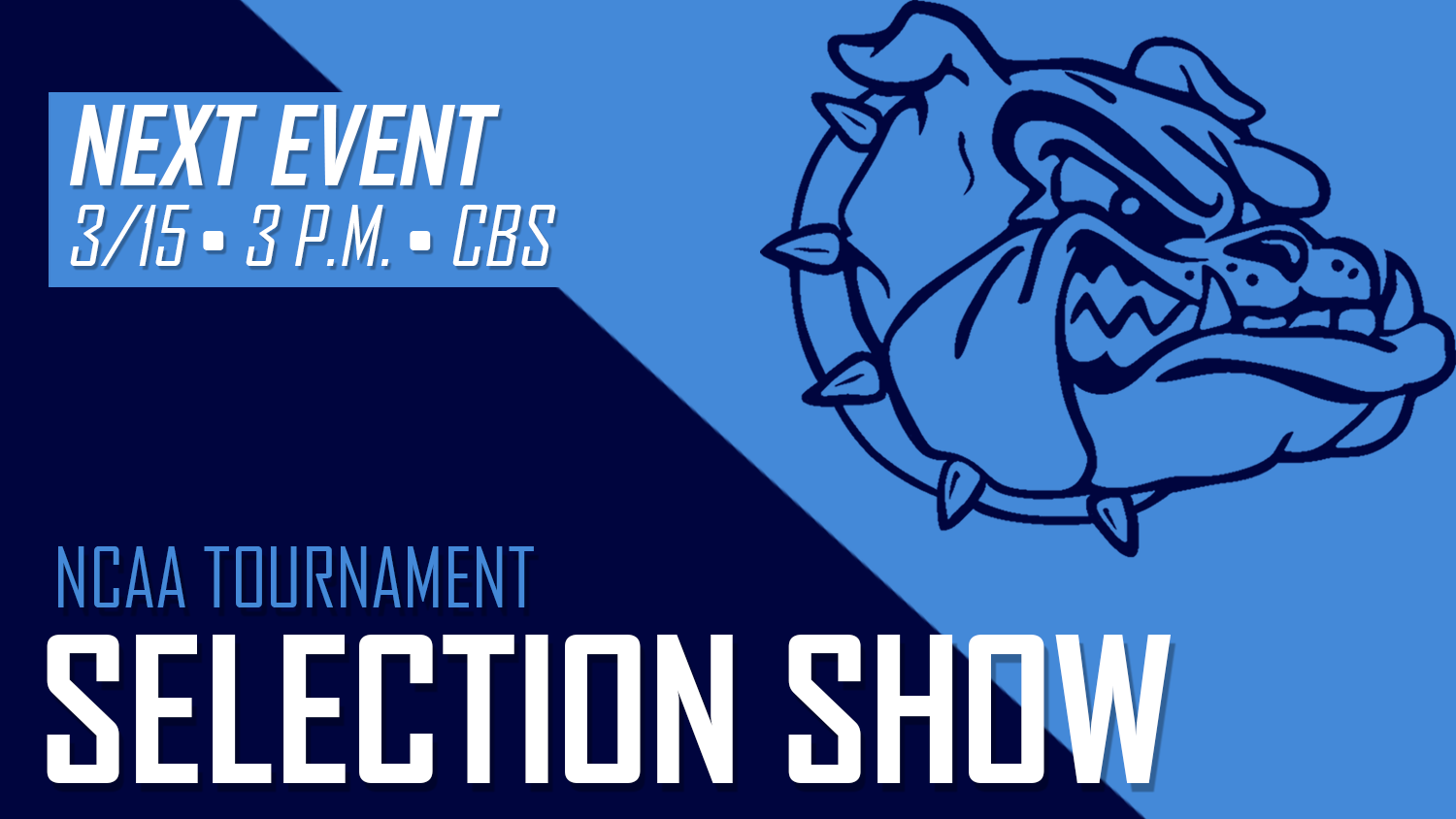 First half
15:31 – Gonzaga 7, Saint Mary's 5: Bulldogs have the lead after 4 1/2 minutes despite not scoring in the last 1:59.
Killian Tillie leads Gonzaga with three points after making a catch-and-shoot 3 from the wing. Filip Petrusev and Joel Ayayi have two points apiece.
Saint Mary's is led by Malik Fitts' three points. Jordan Ford has two points on 1-of-2 shooting.
The Gaels have attempted half of their shots from beyond the arc and are 1 of 3 from 3-point range.
11:41 – Gonzaga 17, Saint Mary's 10: Zags push lead to 7 thanks to a four points from Filip Petrusev.
Petrusev made a pair of free throws and, a few possessions later, powered his way to an offensive rebound and put back to bring him up to six points on the night.
Malik Fitts has a game-high eight points on 3-of-4 shooting for the Gaels. The junior forward has made both his 3-point attempts.
7:44 – Gonzaga 25, Saint Mary's 21: Saint Mary's connected on three straight 3-point attempts to take a 2-point lead before a silly technical foul on the Gaels gave the momentum right back to the Bulldogs.
Two Malik Fitts' 3s sandwiched around a Jordan Ford 3-pointer put Saint Mary's up 21-19.
On the next possession, Gonzaga point guard Ryan Woolridge attacked the rim and had his shot blocked by SMC center Jock Perry. After the rejection took the ball out-of-bounds, Perry took a few steps towards Woolridge and had a few words for the Zag. Perry was quickly t'd up by the baseline referee.
Corey Kispert stepped to the line and made both free throws. Admon Gilder scored on the ensuing possession to take the lead back for GU.
Fitts has 14 points on 5-of-6 shooting. Ford has seven. Saint Mary's is 5 of 7 from 3-point range.
3:58 – Saint Mary's 34, Gonzaga 31: Gaels guard Jordan Ford is up to 20 points and SMC has the lead after an 8-0 run.
Ford, Saint Mary's point guard, is 7-of-10 shooting and has made two 3-pointers.
All of Saint Mary's points have come from two players. Malik Fitts has 14 points on 5-of-6 shooting for the Gaels.
The Saint Mary's run was aided by a technical foul on GU coach Mark Few. Few was assessed the tech after forward Filip Petrusev was called for his second offensive foul.
Petrusev has eight points to lead Gonzaga. Drew Timme has added six.
Halftime
Gonzaga 42, Saint Mary's 41: The Bulldogs go on an 11-4 run over the final 3-minutes of the half to take the lead into the break.
Gonzaga freshman Drew Timme scored nine points during the run. He has 15 points to lead GU.
Jordan Ford has a game-high 20 points for Saint Mary's. The standout guard is 7-of-11 shooting.
It's been a two-man show for the Gaels. Malik Fitts has added 14 points on 5-of-7 shooting. SMC is shooting 58.3% and is 7 of 11 on 3-pointers.
The first half featured two technical fouls, one on each team.
Saint Mary's center Jock Perry was called for a technical after he had some words for Gonzaga's Ryan Woolridge after he blocked the point guard's shot.
Later, Gonzaga coach Mark Few was hit with a technical when he argued with an official after Filip Petrusev was called for his second offensive foul.
Petrusev has eight points for the Bulldogs, who are shooting 55% and have made just one 3-pointer on four attempts.
Gonzaga leads in points in the paint, 30-12, and have outrebounded the Gaels, 17-8, as Timme and Petrusev have found success inside.
Second half
15:44 – Gonzaga 49, Saint Mary's 46: A couple of mini runs, one for each team, to open the second half.
Gonzaga scored the first seven points of the half to take a 49-41 lead before Saint Mary's responded. The Gaels then got the next five points on two baskets from Tommy Kuhse. Kuhse made a 3-pointer and a short jumper to get to nine points.
Filip Petrusev is up to 10 points for Gonzaga after he returned to action after sitting out the final minutes of the first half with two fouls.
10:40 – Gonzaga 64, Saint Mary's 52: Back-to-back 3-pointers by Joel Ayayi and Corey Kispert to give the Bulldogs their largest lead of the game.
Ayayi connected on two 3-pointers in the last five minutes to get to 13 points. Drew Timme still leads GU with 15 points. Kispert has nine points on 2-of-7 shooting.
Saint Mary's has gone cold this half. The Gaels are shooting just 33.3% this period, compared to 58.3% in the first. Jordan Ford has 22 points to pace the Gaels.
Saint Mary's called its final timeout with 15:36 left.
7:31 – Gonzaga 70, Saint Mary's 55: The Zags expand the lead to 15 as they have held the Gaels without a field goal over the last 2:40.
Jordan Ford and Malik Fitts, who powered Saint Mary's in the first half with 37 points, have scored just three in the second. The Gaels are shooting just 31.3% this half.
Drew Timme has 17 points to lead Gonzaga.
3:58 – Gonzaga 78, Saint Mary's 58: Gonzaga now has five scorers in double digits as it holds its largest lead of the game.
Drew Timme leads the way for the Bulldogs with 17 points. Admon Gilder and Joel Ayayi have 13 points apiece and Filip Petrusev and Corey Kispert have added 12 points each.
Saint Mary's second-half shooting percentage continues to plummet. It is down to 27.8%. Gonzaga is shooting 54.2% this half.
Starting 5
Pregame
Local journalism is essential.
Give directly to The Spokesman-Review's Northwest Passages community forums series -- which helps to offset the costs of several reporter and editor positions at the newspaper -- by using the easy options below. Gifts processed in this system are not tax deductible, but are predominately used to help meet the local financial requirements needed to receive national matching-grant funds.
Follow along with the Zags
Subscribe to our Gonzaga Basketball newsletter to stay up with the latest news.
---