Sports
A Grip on Sports: There is nothing to look forward to in the sports world today, but that shouldn't stop us from looking to the future
Fri., March 13, 2020 A GRIP ON SPORTS • Friday mornings are usually the time to look ahead, to see what's on tap for the weekend. Let's check. OK, that's over. If we are going to look ahead this Friday, we will have to look far ahead. All they way into an uncertain future. But first we have to look back at an amazing day.
•••••••
• The news came fast and furious yesterday, almost as if it was accompanied by the Rock or Jason Statham. And contained the same power to knock us out.
The NBA was putting its season on hiatus. Same with the NHL. Midday, the NCAA pulled the plug on its championships and spring sports. Baseball decided to postpone opening day. The NFL put off some offseason work. Golf waited until the evening to sign its final scorecard for a while – and then this morning Augusta National decided to postpone the Masters.
The minor leagues, including the XFL, the Indoor Football League and junior hockey, decided to take break of an undetermined length as well.
With that, the sporting world went dark. The coronavirus pandemic has shut down not just social interaction, but much of the way people relieve stress.
No more March Madness. March and April and possibly May sadness seems to be on the agenda.
It is the right thing to do, considering the possibilities.
John Blanchette delves into the decisions in his column and one thing he wrote hit me: "There is also a useful end: thinking beyond yourself."
That's not our usual way, especially when it comes to sports. It's the exact opposite of that, in fact. Our team. Our win. Our title.
For the next few weeks or months – who really knows? – it's about others. It's about helping our sisters and brothers, fathers and mothers, daughters and sons – all in a universal sense – stay with us.
This will pass. At some point the world will lurch back to some semblance of normal, including the sporting world. The investment made the past 24-to-48 hours will help ensure more people will be here to enjoy it. Possibly even someone you know.
That's the type of wins we are looking forward to today.
• When things do improve, and they will, no one knows what the sporting landscape will look like. But if it is anything close to the way it was a week ago, then decisions need to be made.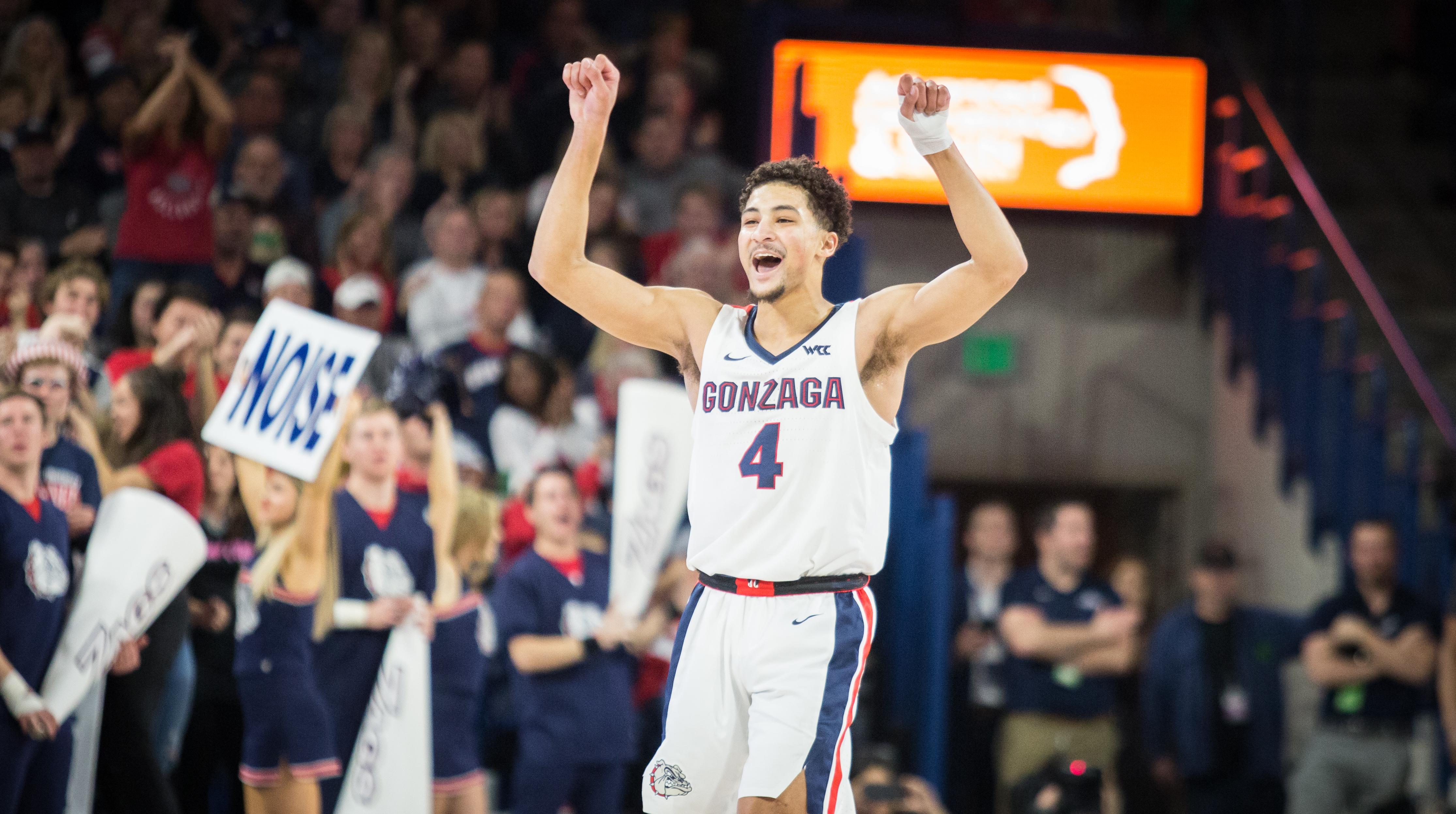 Let's start with the college athletes in our midst who were prepared to compete for the final time this spring. Seniors in track and field, baseball, golf and more. (And, yes, we will get to those who had their winter postseason pulled from them as well.) It was to be their final go-round of running around the outfield, jumping into the pit or looking over a 12-foot putt with your school's logo on your shirt. With schools closing or going to online classes and all sports shut down, their seasons and college careers, are over.
The NCAA has to adjust. It has to treat this spring as if it never happened. And it has to relax scholarship rules so any senior who wants to stick around and compete next year can without forcing schools to choose which incoming athletes have to give way for that to happen.
Heck, the organization has to stop the eligibility clock – every athlete has five years to play four unless granted an exemption – for every spring sport participant. Not everyone will take advantage, of course. Life beckons and college is only a step along a long path. But if even one person takes advantage, it's worth it.
And easy enough to do. The harder question comes with those who play a winter sport, most notably basketball.
Let's use Gonzaga's Ryan Woolridge as an example.
His eligibility has, under the current rules, reached empty. There will be no NCAA Tournament experience in his memory banks when he hits 40. That was all taken away in a blink, as the sports world took its place on the front line in the fight against a pandemic.
It's a noble sacrifice. But what if Ryan Woolridge was allowed the opportunity to try one more time? Why not grant him that choice?
I'm sure a lot of reasons will be put forward, including cost and opportunity for others, but the bottom line is this: Due to reasons outside of anyone's control, people in Woolridge's position lost something special.
Open the door again. Let them walk through. Heck, let every senior walk through, even if their season was over. Only a small percentage of them will take the chance. Most will move on, the best to playing professional, others to whatever lifelong profession they want to begin.
As in the spring sports, scholarship limits will have to be adjusted. Because Woolridge, say, decides to return, then a Julian Strawther can't be left out in the cold because the Zags have reached their limit. Every senior that returns has to not count.
Extraordinary times demand extraordinary decisions. Let's make this work.
•••
Gonzaga: Poor Mark Few. Here he is, answering questions on national TV and Rece Davis tells him the NCAA has canceled the tournament. Not postponed, as coaches hoped, but canceled. He had to react. How he did, and what he and athletic director Mike Roth said afterward, are part of Jim Meehan's story on the end of the season. … We link John's column again, because we can. … Jim Allen talked with Lisa Fortier about how the women are feeling after their season ended prematurely. … He also talked with Gonzaga students and fans. … Around the WCC, Gonzaga isn't the only with NCAA hopes. This could have been a special year for BYU as well.
WSU: The Pac-12 ended its tournament in the morning yesterday before the NCAA ended the national one. Theo Lawson has this story about the response to the cancellation. … Elsewhere in the Pac-12, no senior had a more high-profile quest than Oregon's Sabrina Ionescu. Now it's over. As it is for everyone. … Oregon State's zone just stopped Utah in its tracks. … The abrupt end hit UCLA hard. … The same could be said about USC. … There is no telling what would have happened for Arizona State. … Arizona is always a factor in March. … In football news, Oregon held its pro day and Justin Herbert threw. That might be it for everyone for a while. USC and Arizona stopped spring practices.
EWU: Yesterday included a double whammy for the Eagles. First the Big Sky Conference Tournament in Boise is canceled – before Eastern had even started to play ­– and then the NCAA Tournament disappears. Ryan Collingwood has more in the two stories. … The cancellation of the tournament was a tough blow to fans.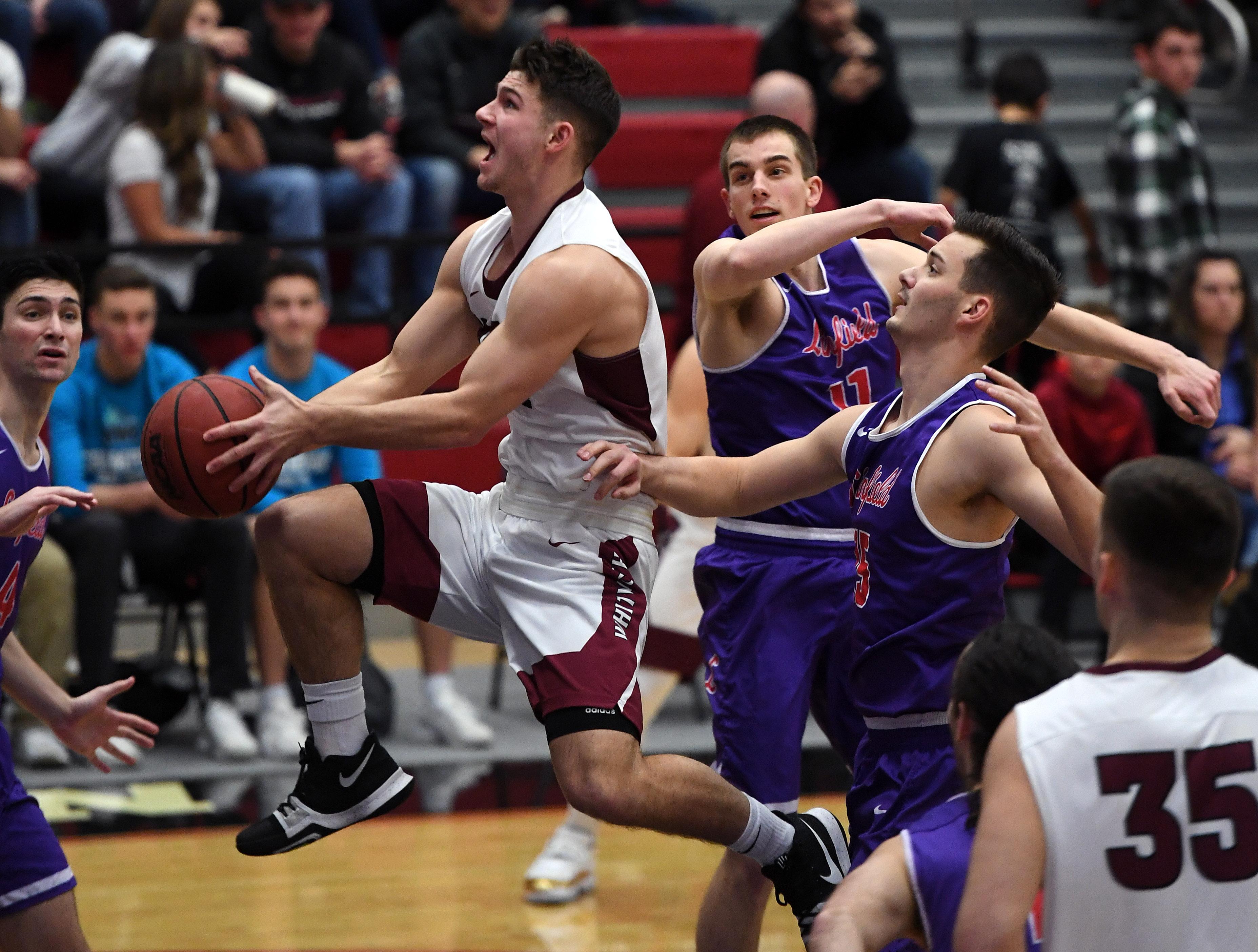 Whitworth: The Pirates were scheduled to get on a plane yesterday and fly to Philadelphia for their Sweet Sixteen matchup with No. 1 Swarthmore. They never did. The tournament was canceled minutes before the flight was scheduled to leave. Dan Thompson has the story.
CCS and NIC: The NWAC Tournament was also canceled yesterday.
Preps: We have one upbeat story. Steve Christilaw outlines a storybook year for first-year Central Valley girls coach Felice Orrell.
Chiefs: The Western Hockey League has suspended operations as well.
Shock: The IFL's season, which would have been the re-born Shock's first, is on hold for now. Ryan has more in this story.
Mariners: The M's players had to know this was coming. They are ready to ride it out.
Seahawks: Seattle is still looking to improve at tight end through free agency.
Sounders: Everything is on hiatus for the Sounders as well.
•••
• Why is the issue of the senior season so important to me? Maybe it is because mine was such a disaster. Our baseball coach was, rightfully, on his way out. We were in Division I for the first time and, led by a failure, failed often. The next season the culture changed. I watched it as an employee of the athletic department and a roommate of a player. I spent the year wishing I had redshirted. Had been able to spend one more year on the field with my friends. Battling. It was my mistake, one I would never be able to change. The rules precluded that and I understood. This situation is different. An outside entity has forced this upon everyone. Change is warranted, needed in fact. It's a unique situation demanding unique answers. They should be found. Until later …
Subscribe to the sports newsletter
Get the day's top sports headlines and breaking news delivered to your inbox by subscribing here.
---