Sports
A Grip on Sports: Without a real Opening Day, we have to rely on our memories of those in the past
Thu., March 26, 2020 A GRIP ON SPORTS • You know what today isn't? Well, darn it, it isn't Opening Day. It was supposed to be. But, you know. Like everything else, baseball's Opening Day (capitalized, because it is that important) has been put on hold. But a little delay won't stop us thinking about baseball.
•••••••
• My youngest son and Ken Brett's eldest played a year of baseball together at Chase Middle School a long time ago. During that season, the former Major League pitcher and I discovered a lot of shared connections, having both grown up in Southern California and having come through the youth baseball ranks there – albeit at different times and totally different levels.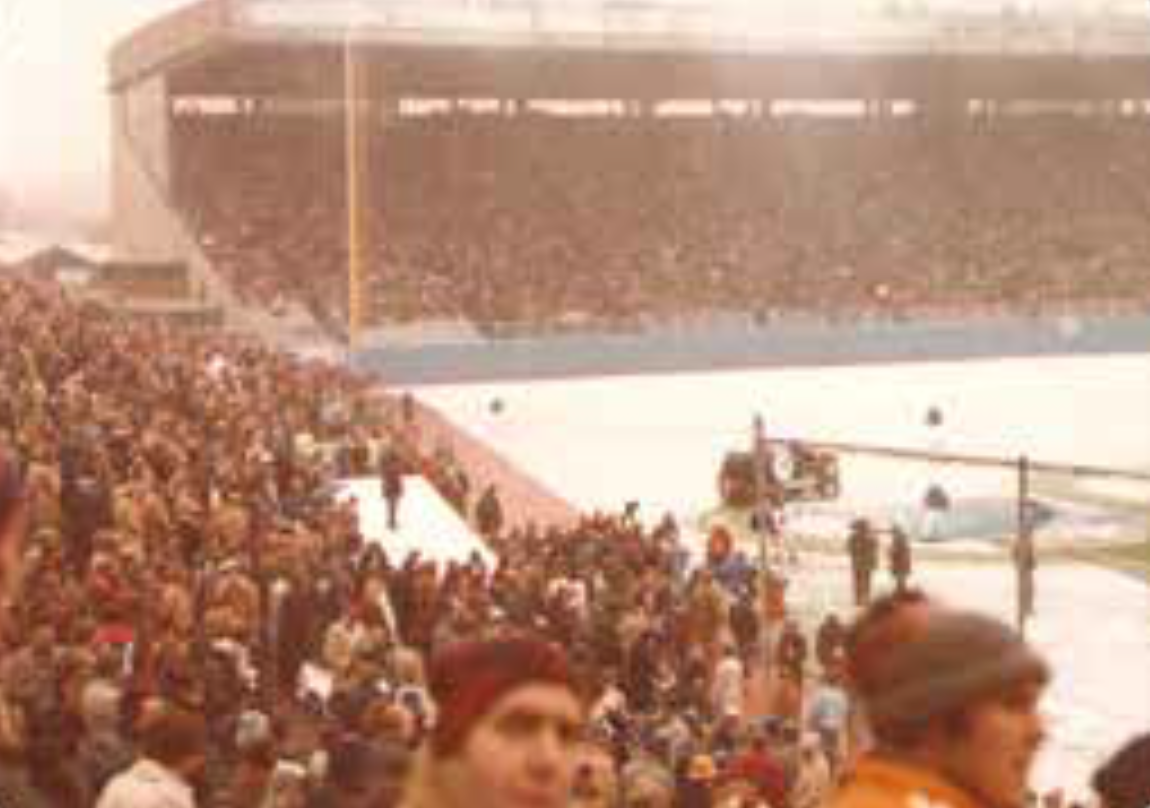 We would sit down the left-field line in lawn chairs, enjoying the "warm" spring weather, and share memories of people, places and things we had in common. One day, while watching our kids, it began to snow, as it will occasionally in this area – even in April. And the snow triggered a typical Brett memory.
It had to do with Opening Day in 1977, snow (of course), Toronto and Bowie Kuhn. And it included a few words we can't share here. The gist of the story, was it was the first Opening Day ever in that Canadian city, it was snowing, he was pitching for the White Sox and Kuhn, baseball's commissioner, was sitting there in shirt sleeves, like it was another beautiful day in his imaginary neighborhood.
Brett, who could hardly feel his fingers as they tried to grip the baseball, was offended by Kuhn's cavalier attitude and, coming off the mound at one point, headed back to the dugout, let Kuhn know what he thought about his PR-fueled lack of coat.
As with most of Ken's stories, the punch-line made me laugh. Thankfully, the story is still with me, even though Ken passed many years ago. And it still makes me smile.
That's what Opening Day is supposed to do. Make us smile. The long season is just beginning. Warmer, brighter days are ahead. Any team, even the M's, just might be holding the commissioner's trophy at the end of it. It's about promise. And joy.
Those two emotions seem a bit distant right now. But they are as close as a memory. And Opening Day is full of them.
One of my favorites goes back to 1986, the first I spent in the house that is still our home. My eldest son was 17 months old, which made sitting and watching the M's game with the Angels a chore. Instead, I was listening to the radio call, walking around with him in my arms, trying to get him to settle as the M's went into the bottom of the ninth down two runs.
My son was asleep in my arms when Jim Presley launched a game-tying rocket into the Kingdome seats, though Ty wasn't asleep after my way-too-loud celebration. I apologized and tried again to get him to calm down. He had finally settled down in my lap when Presley stepped to the plate an inning later. The bases were loaded. Two outs.
Crack. Game over. Grand slam. A loud exclamation escaped my lips. Dad was laughing, jumping, hugging his son. My son began crying again. No wonder. His dad was acting like an idiot.
Opening Day will do that to you.
• Speaking of the Kingdome, today is the 20th anniversary of its implosion. The Seattle Times did a nice job today looking back at the old building's fall – and at what it was before it became obsolete.
•••
WSU: The news broke early yesterday morning, early enough for us to write about it in this space. But Theo Lawson delves into Bryce Beekman's death in greater detail today. Beekman was 22 years old. … Theo also found some condolences from all over social media. … There is a photo gallery to pass along of Beekman's WSU career. … Around the Pac-12, my good friend Christian Caple writes about my father's favorite running back, Hugh McElhenny, who was a Washington star. … Who will be atop the conference in basketball next season? … USC is going to have to try to win without one of this year's better players as well as a reserve. But the Trojans did pick up a commitment from a Santa Clara transfer. … Oregon's Payton Pritchard won another award. So did Sabrina Ionescu. … Arizona is losing a player to the transfer portal. … Oregon State doesn't want its athletes on campus. … Utah will now have to figure out its quarterback starter this fall.
Gonzaga: The Zags seemed like a decent landing spot for Wichita State transfer guard Erik Stevenson, but he is headed to Washington instead. Jim Meehan has a short story. … Jim Allen has a much longer piece concerning what may be ahead next season for the Zag women. … Elsewhere in the WCC, BYU has made its personal "One Shining Moment" video.
EWU: Ryan Collingwood joins Larry Weir on the latest Press Box pod, discussing the Eagles' hopes for next basketball season. They will be loaded. … Around the Big Sky, Northern Arizona promoted interim basketball coach Shane Burcar to the permanent role.
Preps: The Associated Press all-state basketball teams were released yesterday and there was plenty of Eastern Washington representation. Dave Nichols has all the teams covered in this story.
Swimming: It's not easy for competitive swimmers to find a place to train. Ryan checked in with Gonzaga Prep grad Daniel Roy, a Stanford sophomore, on his virus-induced attempts to train.
Seahawks: Germain Ifedi will take his run-blocking ability and his false starts to Chicago, having signed with the Bears as a free agent. … When athletic events return, folks will be able to bet on them at the local tribal casinos.
Mariners: The idle M's are doing something special for kids facing free time as well. … How would the Mariners have done this season?
Sounders: The organization is kicking in money to help folks affected by the fallout from the coronavirus.
•••
• There were a few years there when baseball would open the same Monday the NCAA would plays its title game. Those were good days, though I don't remember much of them. I always took the day off work and enjoyed them in a watering hole somewhere with friends. Don't worry, Kim picked me up every time. She, wisely, served as my Uber long before phones became smart. Until later …
Subscribe to the sports newsletter
Get the day's top sports headlines and breaking news delivered to your inbox by subscribing here.
---