Fifteen years ago today, a British TV series returned to American audiences after a lengthy absence. It's been a favorite of sci-fi geeks ever since.
Originally a children's show about a 1,000-year-old alien and his funny blue time machine, "Doctor Who" has lasted for more than half a century using wacky plots, gorgeous companions, creepy monsters ... and by replacing its lead actor every few years.
Here's a look at Britain's time-traveling Doctor and the 13 (well, actually 14 or or maybe 15, but who's counting?) actors who have portrayed him – or her – over the 57 years since he – or she – set out on his — or her — journey.
---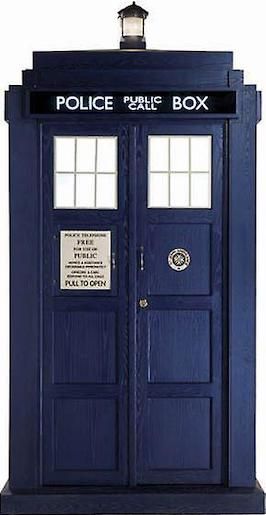 Q: How is it that 12 actors can play the same role?
A: When the original "Doctor Who" actor left for health reasons in 1966, it occurred to the producers: This man is an alien. Who's to say he can't just dissolve his body in a flash of special effects and emerge with a new face and a new personality? On the show, they call it "regenerating."
Q: What's the deal with the goofy blue phone booth?
A: That's the Doctor's time machine, the TARDIS: Time and Relative Dimensions in Space. It's supposed to have a cloaking device that allows it to change shape to blend in with its surroundings. But during a visit to early 1960s London, the device got stuck in the shape of a police box and the quirky Doctor decided he liked it that way. Oh, and before you ask: Being a dimensional doorway, the TARDIS is larger on the inside than on the outside. Much larger.
Q: What's with all the companions who travel with the Doctor? What kind of hanky-panky is going on in that little blue box?
A: Less than you'd think. The Doctor has usually been portrayed as an essentially asexual creature. Until fairly recently, that is, when he kissed a few companions and even married one – River Song, played by Alex Kingston, who had previously starred in the American TV show "ER." The Doctor changed genders with his most recent "regeneration." The new-and-improved female Doctor has, thus far, been asexual as well.
---
THE INCARNATIONS OF THE DOCTOR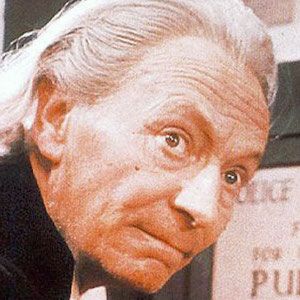 1
WILLIAM HARTNELL
1963-66
The first Doctor was a crotchety old man who kidnapped two schoolteachers and a girl who claimed to be his granddaughter. The contempt he seemed to have for humans softened over the years, however.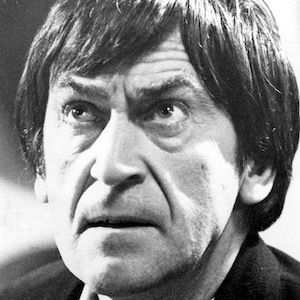 2
PATRICK TROUGHTON
1966-69
The second actor to play the role gave the Doctor a strong comedic side but also was quick to leap to the aid of others. He developed a strong lack of respect for authority – which played well with late 1960s TV audiences.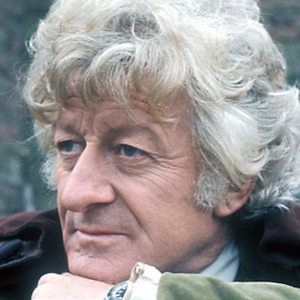 3
JON PERTWEE
1970-74
The third Doctor – who fancied ruffled shirts and capes – took a cue from James Bond movies, using technological gimmicks to protect Earth from alien invasions. The BBC began broadcasting the show in color.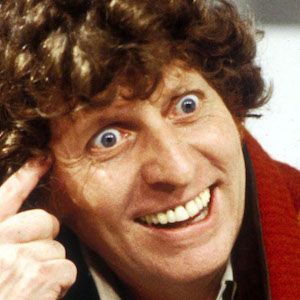 4
TOM BAKER
1974-81
The show reached new heights of popularity with Baker's quirky, rapid-fire way of speaking and alien sense of humor. "What's the point of being grown up if you can't be childish sometimes?" this Doctor asked.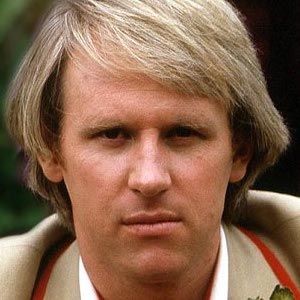 5
PETER DAVISON
1982-84
From one extreme to the other: The youngest actor at the time to play the Doctor was constantly a victim, often being captured and rescued. Where Doctor 4 was otherworldly, this Doctor wore a very British cricket outfit.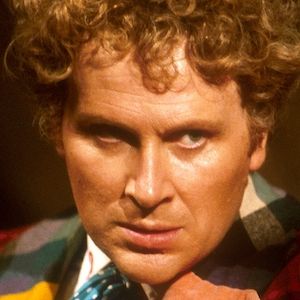 6
COLIN BAKER
1985-86
The sixth Doctor was played very much as a brash know-it-all. His companions found him abrasive. So did many viewers – the show's ratings dropped dangerously low during a season-long courtroom-drama arc.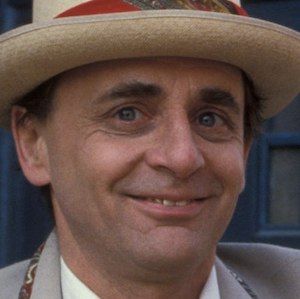 7
SYLVESTER McCOY
1986-89
The seventh actor to play the role gave the Doctor a complex, layered personality: A buffoon but also a schemer, skilled at playing his enemies against each other. Nevertheless, the BBC canceled the show after 26 years.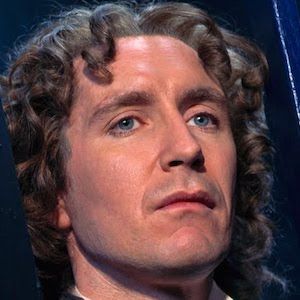 8
PAUL McGANN
1996
The BBC sold rights to the show to Fox, which made a TV movie in 1996. The new doctor was charming, romantic and heroic – but not quite enough to earn another TV series. The Doctor wouldn't return for another nine years.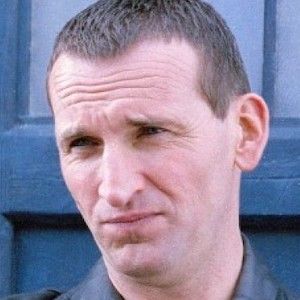 9
CHRISTOPHER ECCLESTON
2005
The BBC's revival of the show focused on action and heroics. The ninth Doctor played the role only one year, but his dynamic acting and the much-improved production values insured a second life for the franchise.
Where you've seen him: Eccleston was the blue-painted bad guy Malekith in "Thor: The Dark World." Currently, he stars as a dodgy clergyman in the HBO series "The Leftovers" and as an eccentric father in the BBC's "The A Word."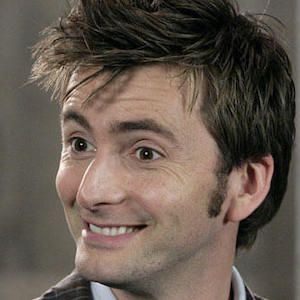 10
DAVID TENNANT
2005-10
The 10th actor to play the part gave the Doctor a cheeky, playful personality, but one that insisted on facing down evil. His description of time as "a big ball of wibbly-wobbly, timey-wimey stuff" sums up this Doctor well.
Where you've seen him: Tennant's been on a roll since leaving the TARDIS behind. He starred as Alec Hardy in "Broadchurch" and as Crowley in "Good Omens." He even voices Scrooge McDuck in the new "DuckTales" cartoon.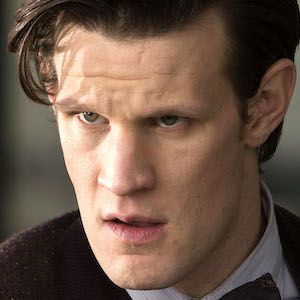 11
MATT SMITH
2010-13
The 11th Doctor combined the dark side of the seventh Doctor, the quirkiness of the third and the manic energy of the 10th. This Doctor flirted with the human incarnation of his TARDIS and, yes, married companion River Song.
Where you've seen him: Smith played a minor role in "Pride and Prejudice and Zombies." He's also played the personification of SkyNet in "Terminator Genisys" and Prince Philip on Netflix's "The Crown."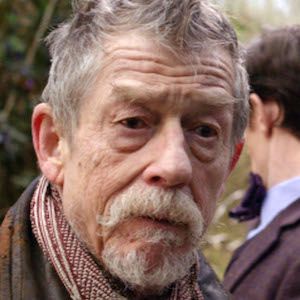 (8½)
JOHN HURT
2013
A 50th anniversary episode that aired in 2013 featured a special incarnation of the Doctor that fell between his 8th and 9th selves.
Where you've seen him: Hurt was a master actor since the early 1960s. You might best know him as the first victim of the alien in "Alien." He's also been in "Hellboy," "Tinker Tailor Soldier Spy," "V for Vendetta" and as Mr. Ollivander in the "Harry Potter" movies.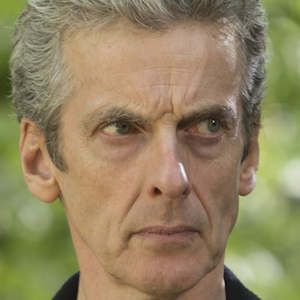 12
PETER CAPALDI
2014-2017
Capaldi started his tenure as a stern, no-nonsense Doctor but quickly developed into an incarnation with a wicked sense of humor and a fondness for playing an electric guitar.
Where you've seen him: Before he was the Doctor, Capaldi was a doctor in "World War Z" and Cardinal Richelieu in the TV series "The Musketeers." He won an Oscar for directing the short 1993 comedy film "Franz Kafka's It's a Wonderful Life."
13
JODIE WHITTAKER
2018-Present
Although other characters in "Doctor Who" had been known to change genders – most notably, the Doctor's nemesis known as the Master – The Doctor himself hadn't done this until the Season 10 finale, when Capaldi's Doctor became the enthusiastic and somewhat hyperactive incarnation played by Jodie Whittaker.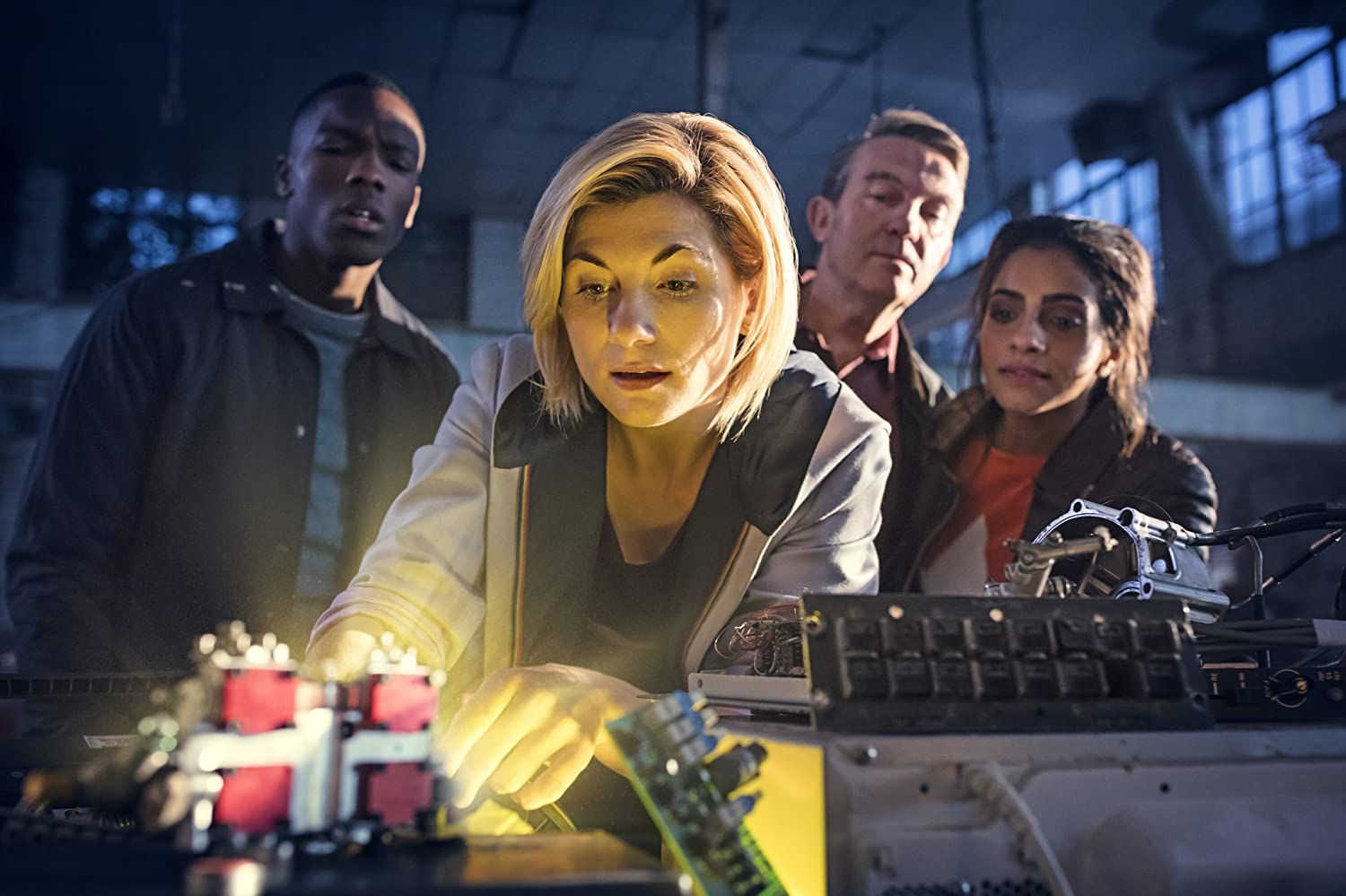 This doctor takes joy in showing her three companions around the galaxy and facing down the bad guys lurking behind every other planet. Among their early adventures: Traveling back to 1955 to witness Rosa Parks defy orders to give up her seat on a Montgomery, Alabama, bus.
Where you've seen her: Whittaker has appeared in a number of British TV shows – most notably, the crime drama "Broadchurch" starring former Doctor David Tennant.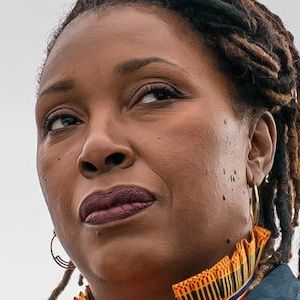 Q: But wait a minute. Who is this?
A: That is British tour guide Ruth Clayton, played by Jo Martin. Who said in the fifth episode of the most recent season of "Doctor Who" – Spoilers, darling! – that she was, in fact, a previously unknown incarnation of the Doctor. And she has her own TARDIS to prove it.
It's just another day, another scientific mystery for the Doctor...