Sports
A Grip on Sports: The NCAA has a couple decisions to make soon so we have a suggestion to make them easier
Sat., March 28, 2020 A GRIP ON SPORTS • Life isn't normal right now for anyone. So we will try to keep it as close as possible for you folks in this place. Which means today we will share a memory or two and take a quick spin around the dial, as is our wont on Saturdays. … It is Saturday, isn't it?
•••••••
• Don't worry, I have this stay-at-home thing down pat. I've been practicing for it for almost a decade. Instead of watching the PGA today, however, I'll be binge-watching something on Netflix or Prime or Disney+. (We finished Picard last night, on our free CBS trial. A quick review: A good-to-great show until the final episode. The first part was television at its finest. The last episode was just another bad Star Trek movie – one of a dozen at last count.)
One current pastime I haven't joined just yet is this new one of live tweeting replays of past events, or of virtual ones. Both seem like a way to keep the communal spirit of sports alive in this time of separation, but I can't type fast enough to keep up. So I just watch and laugh at other's comments.
Besides, I've been trying to avoid Twitter at night as much as possible. Bad news and all that. Who needs more of it in these uncertain times?
The NCAA, maybe? The organization, knocked back financially due to the cancellation of its marquee tournament, will discuss next week (virtually I'm sure) whether to give athletes affected by the abrupt end of their seasons, another year to finish on a high note.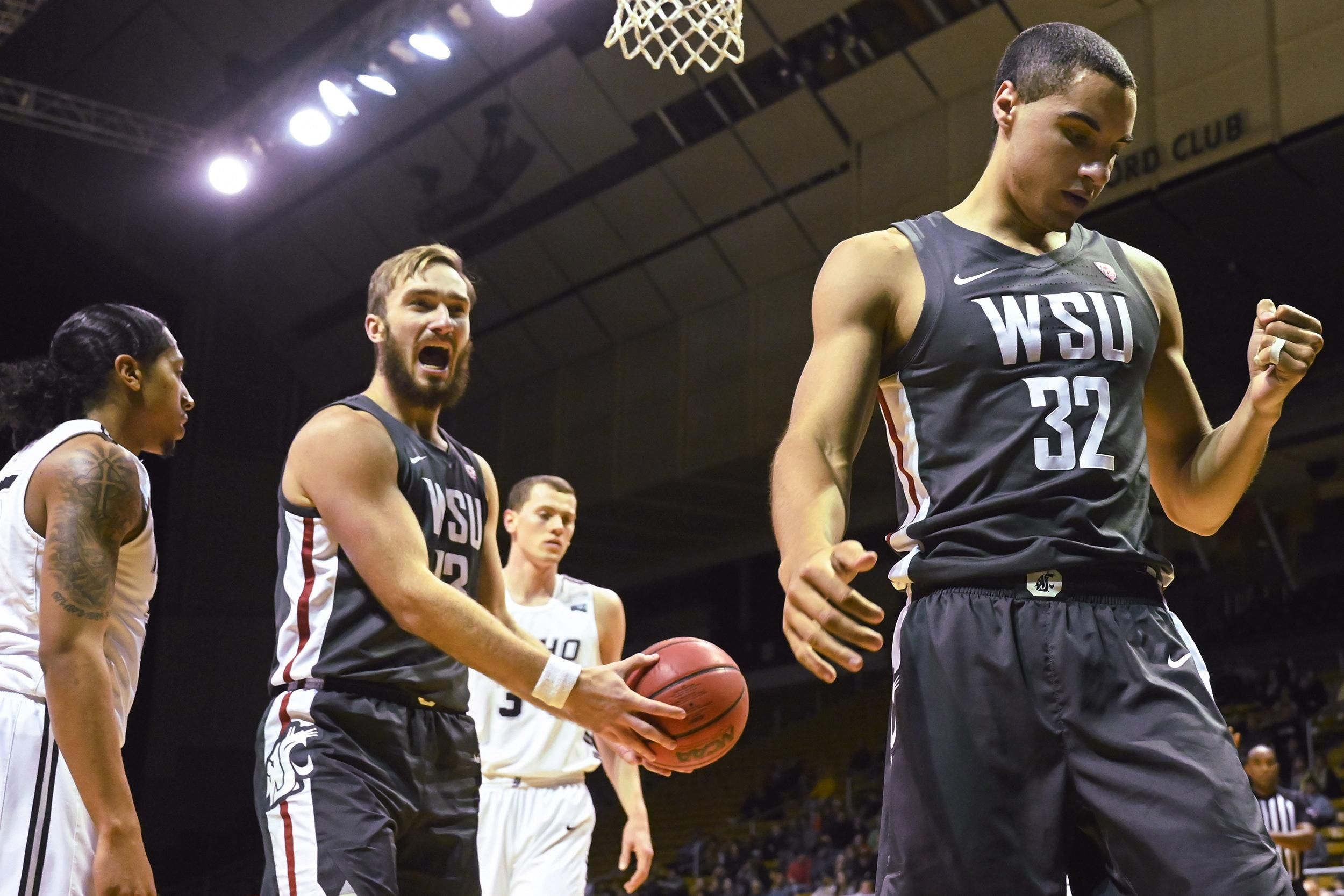 It seems clear those who lost a year of spring sports, softball, track, baseball and the like, will be granted another year of eligibility. Seniors will be allowed to come back and finish, even if they have burned their redshirt year. And schools will be able to adjust their scholarship rules to accommodate them. Cool. But be prepared for stories in the fall of affected athletes tweeting out tales of schools "encouraging" them to start the rest of their lives. Athletic department budgets, already hit hard by a loss of tournament revenue, will struggle to deal with the added expense. An extra player or two dozen won't help.
It's that added expense that will derail any chance of winter sports seniors getting a chance to play one more season. Oh, there will be other explanations and reasons. Money will be mentioned but will be denied as the main factor. Ignore it. It's always about money with the NCAA – and just about everyone.
So we have a quick answer. Add an extra round to next year's NCAA Tournament. For one season 128 teams are invited. Sell it to your TV partners as an add-on with a charitable benefit. Target the proceeds to schools based on how many senior athletes return for an extra year in winter sports. In essence, it would be paying for kids, whose athletic lives had been turned upside down by the coronavirus, to have a proper sendoff. Let CBS and its affiliated networks the opportunity to tout how they made it happen. It's a win for them, it's a win for the NCAA and it's a win for the players.
Which is why it will never happen.
• Another reason I'm not a big fan of Twitter right now is you never know who might jump you in the evening. Last night it happened to be Oregon women's basketball coach Kelly Graves. He, as per usual, wasn't too happy with something I wrote.
It was yesterday's column. You know, in which I ranked the 10 most-accomplished women players the area has seen the past 40 years or so.
Graves disagreed with my list. Specifically, he was disappointed – my term, not his – I only included two Gonzaga players (Heather Bowman and Courtney Vandersloot), left Kayla Standish and Katelon Redmon off the list and, finally, only ranking Bowman sixth on the list of 10.
I sort of reminded me of a McCarthey Athletic Center locker room discussion he and I had some 14 years ago.
His team had just been upset in the first round of the WCC Tournament, losing to a USF team by eight that it had defeated by 18 a week before in San Francisco. The Gonzaga coach wasn't happy – and rightfully so. In talking with Dave Trimmer and myself after everyone had left, he expressed his unhappiness vividly.
So I attempted to inject a ray of sunshine. I had just been over to the State 4A basketball tournament in Tacoma and had, for the first time, watched Vandersloot play. A junior, she was a revelation. The type of point guard who could lead a team to the promised land. And she had committed to Gonzaga before the tournament, an under-recruited star in the making. (She would sign in November and, indeed, lead GU to the promised land of the Elite Eight as a senior.)
So I mentioned to Graves something about the future being bright. He turned. I still remember the look. And his thoughts about the "future," something he really didn't care about at that moment. It was the steely side of Graves I hadn't really seen before. It's a side that is necessary for anyone in his profession if they want to be successful, as he is. At that moment he revealed, as Dick Bennett likes to say, the iron within him.
By the way, I probably should have taken the list up to 11, as I did with the men.  The player I would have added? Redmon, the Lewis and Clark High star who was a three-time all-WCC pick. And one of the best defenders the Zags ever put on the court.
•••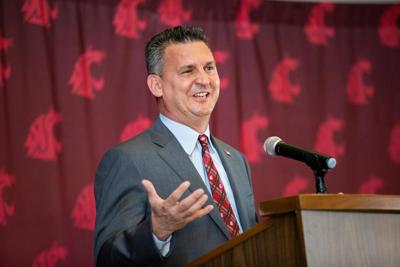 WSU: Theo Lawson continues his three-part examination of the abrupt end of the Cougars' basketball season with a look at Kyle Smith's current activities. They are not the usual activities of a college basketball coach at the end of March. … Nick Rolovich is doing his best to keep Pullman restaurants in business. The new football coach already seems perfect for Washington State. … Around the Pac-12, as more and more people view the HBO documentary on the shoe company scandal, the worries mount for Arizona. Dropping now has to help keep it out of limelight, sure, but it also pops up in a key recruiting time. … USC has picked up another transfer commitment as well as one from a high school player. … UCLA gave a walk-on football player a nice birthday gift. … Will there be football in the fall? Kirk Herbstreit isn't sure. … It's a strange time for athletic departments everywhere. … A former Oregon State basketball player is battling the virus. … Junior Adams has some Eastern Washington roots. This story of how he got to Washington is worth reading. … Finally, John Cazano has a suggestion for the conference: get out of its overpriced San Francisco digs. Now.
Gonzaga: Recruiting never stops, no matter what. And the Zag women were able to land a commitment yesterday. Colorado guard Payton Muma announced she is headed to GU. Jim Allen has more in this story. … Elsewhere in the WCC, BYU had one of its best seasons ever in Mark Pope's first.
EWU: The Eagles have a flock of players flying around Canada in the late summer, starring for a multitude of Canadian Football League teams. Ryan Collingsworth checked in with some of them to find out how they are getting ready in this odd time.
Preps: Mt. Spokane High has decided on a new volleyball coach and though Laurie Quigley isn't a Hall of Fame member as is the person she replaces, Dave Whitehead, she does come from a Hall of Fame family. Dave Nichols has more in this story.
Seahawks: There doesn't seem to be an end in sight to the Jadeveon Clowney saga. … The NFL will hold its draft. It will be subdued. And the league wants to subdue criticism. … Parts of the CenturyLink stadium complex will be used for coronavirus treatment.
•••       
• My dad had a saying about opinions. It compared them to a certain part of our anatomy. I first heard him use it when I was in Little League, so I wasn't a teenager yet. And here I am, sharing mine every day in this column. I'm sure – not – he would be so proud. Until later …
Local journalism is essential.
Give directly to The Spokesman-Review's Northwest Passages community forums series -- which helps to offset the costs of several reporter and editor positions at the newspaper -- by using the easy options below. Gifts processed in this system are not tax deductible, but are predominately used to help meet the local financial requirements needed to receive national matching-grant funds.
Subscribe to the sports newsletter
Get the day's top sports headlines and breaking news delivered to your inbox by subscribing here.
---