News > Spokane
Faith and Values: Prayer is the antidote to anxiety in times of a global pandemic
Mon., May 4, 2020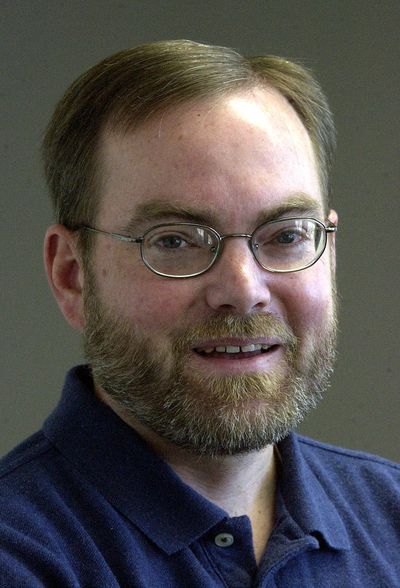 I recently heard a man complaining about a doctor visit.
He'd gone to the doctor for help with chronic heartburn. The doctor examined him and sent him on his way with a pamphlet explaining all the foods and beverages that cause heartburn.
"I already know how to GET heartburn," he complained. "I need to know how to get RID of it!"
Our spiritual heartburn – anxiety – works the same way.
We already know why we're anxious. We've been isolated for weeks; we still don't know whether we or someone we love will be sickened by coronavirus; our wallets feel the pinch of an economy throttled by quarantine and social distancing.
What we desperately need now is way to be rid of anxiety.
God graciously provides a prescription for anxiety-prone people like us.
"Rejoice in the Lord always. Again I will say, rejoice," says Philippians 4, "Let your gentleness be known to all men. The Lord is at hand."
The Apostle Paul reminds Christians that they are God's redeemed people through their faith in Jesus Christ. Through Christ's perfect life, sin-atoning death and victorious resurrection, everything necessary to reconcile us to God has been accomplished.
Christians are meant to live in the atmosphere of God's love for His own. On our worst days, says Philippians 3, we are those whose "citizenship is in heaven."
We're to be known for our gentleness, or selflessness, as opposed to self-centeredness. Self-preoccupation is anxiety's favorite soil. Why live in fear and anxiety when the Lord who loves us is near?
Remembering who we are and whose we are … these are preventative measures God prescribes for those prone to worry.
But what do I do when worry overcomes me; when I'm awash in anxiety?
Happily, God prescribes curative measures as well:
"Be anxious for nothing, but in everything by prayer and supplication, with thanksgiving, let your requests be made known to God; and the peace of God, which surpasses all understanding, will guard your hearts and minds through Christ Jesus."
Note the correlation between gratitude toward God and peace from God. God's peace is like a garrison protecting my heart from anxiety, and the bridge from my panic to God's peace is prayer.
In other words, the way to be anxious for nothing is to pray about everything. I'm to pray in humility, dependence and faith, fully expecting God can and will do what I cannot – bring peace to my heart.
Philippians 4 describes not only God's preventive and curative measures against anxiety but offers maintenance measures as well – the spiritual vitamins that help strengthen us against viral, debilitating worries in the first place.
"Finally, brethren, whatever things are true, whatever things are noble, whatever things are just, whatever things are pure, whatever things are lovely, whatever things are of good report, if there is any virtue and if there is anything praiseworthy—meditate on these things."
What we meditate on matters, because our thought patterns determine what kind of people we are, and how we behave.
Our feelings are meant to be shaped by truth, not merely our circumstances. Gospel truth repeatedly recited in our minds drowns out the worries that distract or even derail us.
A GPS rightly programmed guides us accurately. So it is that the heart – our emotional center – rightly informed by the Word of God can guide us.
Of course, we can't blame that same GPS if we ignore its instructions and go off course. And so it is with God's truth; we haven't really meditated on it properly until we've obeyed it.
When we do, says Philippians 4, "the God of peace will be with you all."
May God gives us grace to take His prescription for peace!
Steve Massey is pastor of Hayden Bible Church (haydenbible.org). He can be reached at (208) 772-2511 or steve@haydenbible.org.
Local journalism is essential.
Give directly to The Spokesman-Review's Northwest Passages community forums series -- which helps to offset the costs of several reporter and editor positions at the newspaper -- by using the easy options below. Gifts processed in this system are not tax deductible, but are predominately used to help meet the local financial requirements needed to receive national matching-grant funds.
Subscribe now to get breaking news alerts in your email inbox
Get breaking news delivered to your inbox as it happens.
---