News > Spokane
As budget challenges loom, Spokane County hires new CFO
UPDATED: Wed., May 6, 2020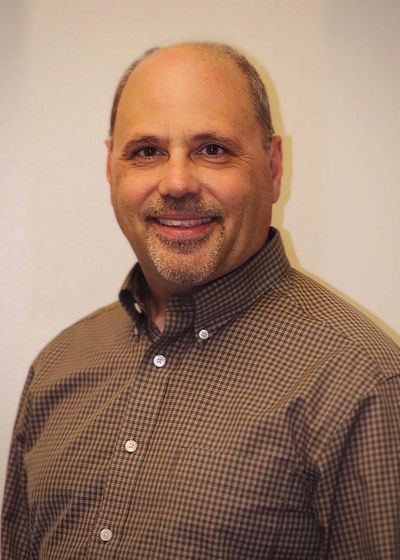 Spokane County's new chief financial officer faces a tough first task: preparing for an imminent drop in revenue caused by COVID-19.
Gary Petrovich, the former administrative director for Whitman County, started work at the county on Monday and said he plans to spend his first couple of days listening to and getting to know county staff.
He'll be overseeing a much bigger budget in his new job. Spokane County's annual budget is about $675 million. Whitman County's is $64 million.
Petrovich replaces Chief Budget Officer Tonya Wallace, who left to join Spokane Mayor Nadine Woodward's administration earlier this year.
Petrovich said Spokane County is facing many issues caused by efforts to prevent the spread of COVID-19.
"All counties and cities across the U.S. are going to be dealing with the business shutdowns. With business shutdowns, there comes a myriad of problems," he said.
Petrovich said he still is getting to know the staff and intricacies of Spokane County's budget, but knows that he will be facing a challenge later this year.
"You know there's going to be a loss of revenue, you just don't exactly know how much," he said. "And what you're hoping is that you have a plan, that you have some resources, and maybe some reserves to be able to ride it out a little bit."
In addition to looking at what the county has saved, county budget staff eventually will have to look at cuts. Before making any decisions, Petrovich will listen to direction from the county's CEO, Gerry Gemmill, and the commissioners.
County Commissioner Al French said commissioners considered several applicants with county government experience, but Petrovich lives in Spokane County, has a combination of private and public sector experience and was dealing with similar COVID-related budget issues Spokane County is facing.
"He's fully aware of how thick the fire is and is ready to step into it," French said.
French said the county also had not been operating fully without a chief budget officer and is glad to have that position filled.
Petrovich has lived in Spokane County since 2008, commuting to Colfax the 9 1/2 years he worked as Whitman County administrative officer. He will make about $116,000 a year in his new position.
Before working for the Whitman County, he worked in accounting, wholesale distribution and the oil and gas industry. He holds a bachelor's degree in accounting from the University of Montana. He grew up in Montana, and has three adult children with wife Traci.
He said he was excited to live in the same county where he works, have a larger staff to help him with budgeting, and continue to enjoy his other hobbies: golfing, fishing, hunting and photography.
Local journalism is essential.
Give directly to The Spokesman-Review's Northwest Passages community forums series -- which helps to offset the costs of several reporter and editor positions at the newspaper -- by using the easy options below. Gifts processed in this system are not tax deductible, but are predominately used to help meet the local financial requirements needed to receive national matching-grant funds.
Subscribe to the Coronavirus newsletter
Get the day's latest Coronavirus news delivered to your inbox by subscribing to our newsletter.
---