This column reflects the opinion of the writer. To learn about the differences between a news story and an opinion column, click here.
Opinion > Column
Spin Control: Some campaigns are heavy on 'the merch'
Sun., May 10, 2020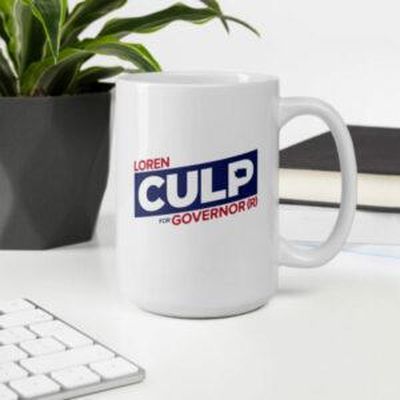 It may be a sign of age, but I can remember when the first thing a potential candidate did was hire a strategist and open an office. Now it seems the first thing is to put up a website and sell merchandise.
Possibly thanks to the red-hat mania that Donald Trump started when he got into the presidential race, candidates today seem very attuned to "the merch."
A quick perusal of the gubernatorial hopefuls shows four of the five top Republicans have taken the Trump model to heart and are offering an array of merch on their websites.
Anton Sakharov, an Issaquah Republican, is trailing as far as contributions, but leading in terms of shopping options. Some of the shirts and sweatshirts have a choice of slogans as well as colors. His online store also has polo shirts, packable jackets, fleece jackets, cellphone cases, socks, camo caps, beanies, beach blankets and mugs with either his logo or "Socialism Sucks" – which is one of his key messages.
Loren Culp, the Republic police chief, also has a big selection. He has hoodies, sweathshirts and men's, women's, kids' and unisex short-sleeved T-shirts; white, colored and V-neck T-shirts; long-sleeved T-shirts with different logos and slogans; cups; caps in black, navy or spruce; and knit beanies in four colors.
Tim Eyman offers a slightly smaller range of swag, possibly from the same source as Sakharov because it's displayed on the same models with that familiar "far away" look.
Former Bothell Mayor Joshua Freed's site also boasts a "merch store," with his and hers T-shirts, with or without a front pocket, a cap and a mug.
State Sen. Phil Fortunato, of Auburn, doesn't have a shopping option yet, but it's likely just a matter of time.
By comparison, Gov. Jay Inslee has a relatively paltry offering of merchandise – one unisex T-shirt, a couple of vinyl bumper stickers or a pair of buttons. But Inslee's campaign website is also among the least engaging, with a studio headshot, a place to provide an email address, a button to click to get to the store, another to click to donate and a banner to click for a COVID-19 update.
The merchandising of candidates hasn't spread further down the Washington ballot, yet. But there may come a time when political activists will have a drawer full of campaign T-shirts much the way regular Bloomies do, or set a table with a complete set of coffee mugs from a particular race or particular year.
Or much of this merch may end up at Goodwill, particularly if the candidate loses.
There was a time when candidate campaign buttons were given away free, mugs with candidate logos were on the counter in the campaign office next to the coffee pot, and T-shirts were given to volunteers to wear when out and about as walking billboards for the candidate. But then, I may once again be showing my age.
R we or R we naught?
You may hear a phrase with increasing frequency in the coming weeks, as the state slowly reopens its economy, that may sound like "Are not" – half of an argument between two toddlers.
Are too. Are not. ARE TOO. ARE NOT!
This is actually R-naught, sometimes represented by a capital R and a subscript 0. It stands for the number of people a person with COVID-19 reinfects (the R) after contracting the virus, or the virus's basic reproduction ratio.
If each newly infected person is passing the virus on to three or more people, we've got a full-blown epidemic on our hands. If the average reinfection rate is at one, the curve is leveling off and, as it gets down toward zero, Washingtonians could theoretically go back to bellying up to crowded bars and hanging out in mosh pits.
Not that they should. But they would be at minimum risk of contracting the virus.
So expect more talk about the R-naught numbers in the coming weeks.
Say what?
"Maybe the reason they have not asked for a special session is because they're afraid to be the dog that caught the car." – Gov. Jay Inslee on saying that legislative leaders are not yet demanding an immediate special session.
It may go over the heads of people not familiar with an old "dad" joke suggesting dogs that chase cars wouldn't know what to do if they caught one.
---
---