Sports
A Grip on Sports: There will be more continuity in Washington high school hoop rules next year and that's a good thing
Tue., May 12, 2020 A GRIP ON SPORTS • It's been a while, but today we are delving into the labyrinth that is high school rules. Yep, the Washington Interscholastic Activities Association held its annual Representative Assembly recently and made some rule changes.
•••••••
• Each year the organization that oversees high school athletics in the state meets to consider amendments to its rules. Many years only a few pass. Some many do. Like this year.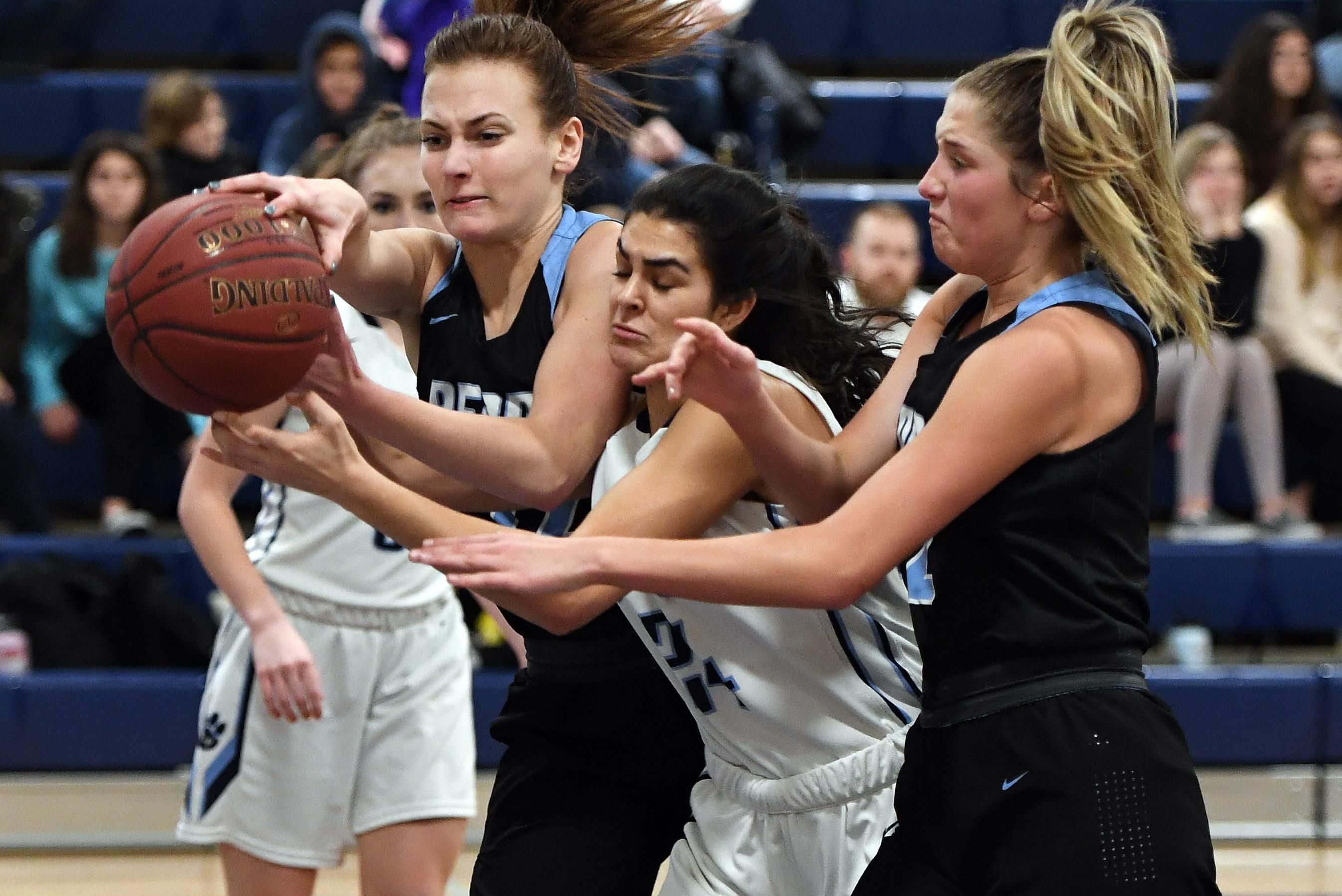 Most, as our Dave Nichols' passes along, are related to behind-the-scenes items, having to do with transfers, discipline and practice time. But the most visible changes for next school year will be easy to spot. They have to do with basketball and will bring a certain similarity to boys' and girls' rules.
It's about time.
I've never understood why girls have used a 30-second clock, didn't enforce a 10-second violation in the backcourt and had different "closely guarded" rules.
(For that matter, while we have your attention, why the heck doesn't Idaho have a shot clock for either gender? Why doesn't every state have one? It's 2020 for goodness sakes.)
Now those rules will be the same.
The boys will move to a 30-second shot clock. The girls will institute a backcourt 10-second violation. And the closely guarded rule will be uniform – it can only happen in the frontcourt.
You know who these rule changes will really help? The officials. If you've been to a high school basketball game recently, you probably noticed the same folks officiating both games at times. In the past, there used to be separate organizations overseeing the different genders. No longer. Officials work both genders. And have to learn – and enforce – two sets of rules. So do folks in the stands, who showed their ignorance many times yelling about a rule that was enforced correctly.
That learning curve just got flatter. And we all know flatter curves are better – in everything.
Seriously, these changes were long overdue. They will be – or should be – greeted with universal praise. And, as we all know, that's a rare for anything in high school sports.
• If you are looking for something to accompany your indoor exercise routine today (it's raining where I am), then we have just the thing. Larry Weir looks back at the weekend for his latest Press Box pod.  
•••
Gonzaga: Former GU point guard Dan Dickau keeps a high profile these days, including being part of the Zags' television broadcasts (as well as serving as an analyst for other entities). But during the pandemic quarantine he's been expanded his repertoire to such things as Twitter re-enactments of classic Michael Jordan shots and well-received podcasts with basketball friends. One of his more-recent pods was with Golden State Warrior coach Steve Kerr, who has a Gonzaga connection in his past. Jim Meehan has this story.
WSU: We've watched the WNBA Draft be done remotely. It was OK. We watched the NFL Draft be done remotely. It was OK. But we still wondered how a college conference would pull off a media day remotely. If yesterday's first Pac-12 practice session, labeled a "webinar" by the conference, is any indication, it will be just fine. Washington State's Nick Rolovich, USC's Clay Helton and Stanford's David Shaw were up in the first of four the conference will hold. Theo Lawson was among the 100 media members who logged in and he has this story of what Rolovich and his new peers said. … Theo also has a transcript of everything Rolovich uttered, if that's what you want. … One more thing. An in-state wide receiver winnowed his recruiting list to five and the Cougars made the cut. Theo has that story as well. … Elsewhere in the Pac-12, the first webinar was a big hit around the conference, with stories about the event even appearing in places without a coach in the call. … Who is on the rise and who is falling these days? … In basketball news, USC has added another transfer. … An Oregon State transfer has found a home. … A couple of Oregon players hope their 2021 NBA stock will rise. … Arizona's athletic director is trying to figure everything out.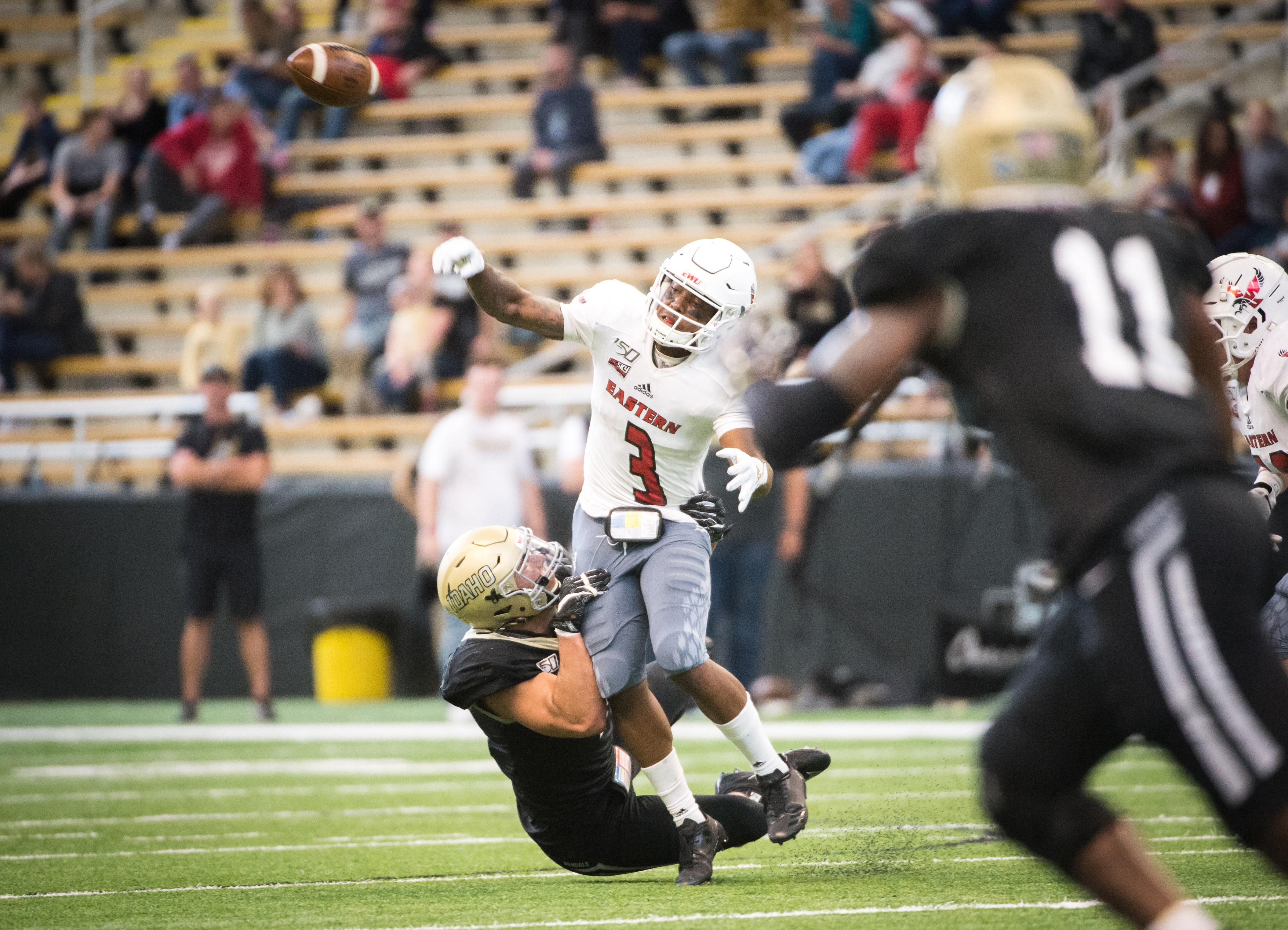 EWU and Idaho: The Big Sky Conference may not be among the Power 5 in football, but it certainly is among the nation's best in punting. The conference decided to drop any semblance of conference unity in dealing with coronavirus restrictions, instead yesterday allowing each school to determine when to begin athletics again based on local laws and NCAA rules. Ryan Collingwood has more in this story. … Stories about the decision were popular. 
Preps: Here's another link to Dave's rule-change story. … Oregon is trying to figure out how to have football in the fall. … Who were the best male athletes to come out of Spokane County? Scorebook Live has a list.
Chiefs: There will be new ownership in Portland. Just who it will be, though, is still undetermined.
Seahawks: There is still "practice" going on, though it happens virtually.
Mariners: The owners have a plan for baseball in 2020. Will the players go for it?
•••       
• While reading Dave's story on the WIAA's rule changes, I got trapped in a rabbit hole of old S-R prep stories (there are links with the story). Part of the problem, two of the traps were self-set, as there are two old columns I wrote 15 years ago linked at the bottom. Talk about taking a trip down memory lane without a road map. Wow. Until later …
Local journalism is essential.
Give directly to The Spokesman-Review's Northwest Passages community forums series -- which helps to offset the costs of several reporter and editor positions at the newspaper -- by using the easy options below. Gifts processed in this system are not tax deductible, but are predominately used to help meet the local financial requirements needed to receive national matching-grant funds.
Subscribe to the sports newsletter
Get the day's top sports headlines and breaking news delivered to your inbox by subscribing here.
---