A&E
Great Northwest Wine: Reach for rosé at any time, anywhere
Tue., May 19, 2020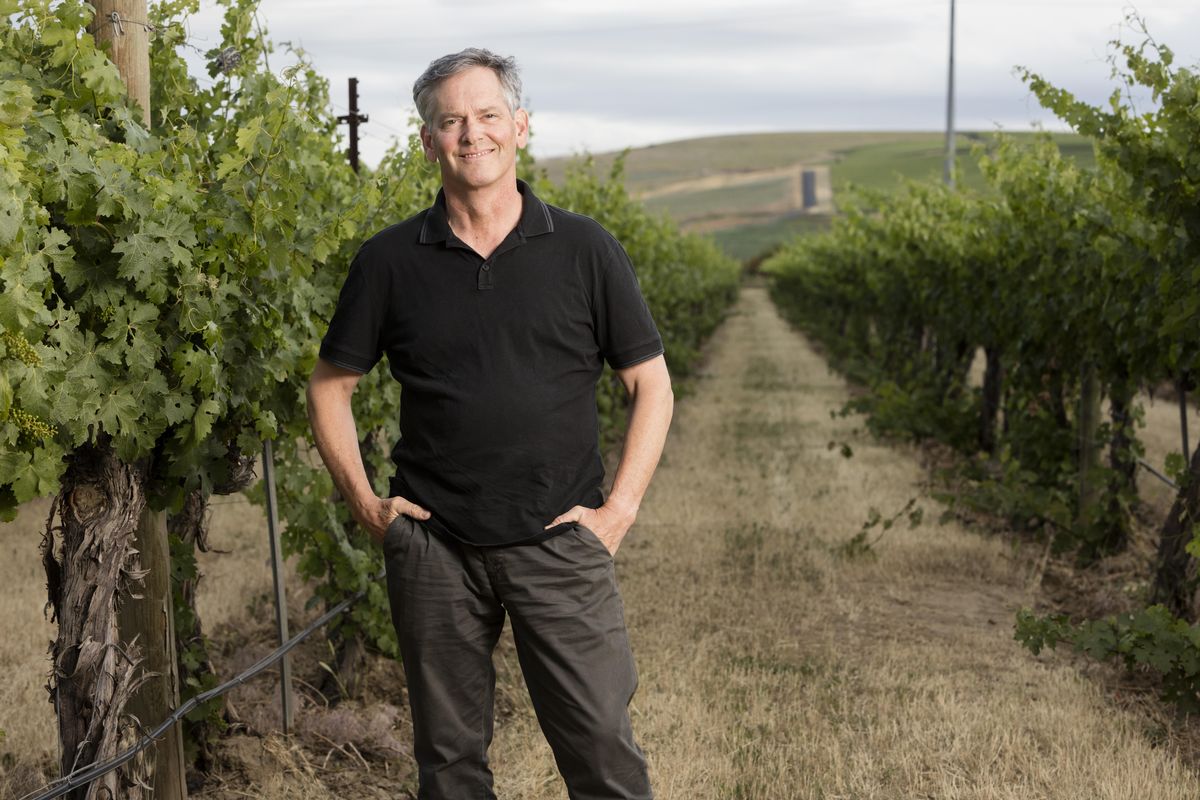 Casey McClellan is the founding winemaker of Seven Hills Winery and helped his father plant the brand's namesake vineyard in the Walla Walla Valley starting in 1982. (Photo courtesy of Crimson Wine Group)
The release of rosé is a harbinger of spring in the Northwest wine industry, and there's never been a better time to sit down and relax with these bright and beautiful pink, pale or salmon-colored wines.
Crisp and refreshing rosé is easier to enjoy than ever before thanks to the interest shown by consumers and the execution of winemakers. As a result, it has become the fastest-growing type of wine in the U.S.
While there are a couple of examples below in which the wine dazzles with its appearance, they steer clear of sweetness. That profile adds to the fun and intrigue surrounding that first sip, and a dry rosé makes for one of the most food-friendly beverages on the planet. Anything off the grill or brought out in a bowl is fair game for rosé.
One of the nation's top producers of rosé – Barnard Griffin Winery in Richland – stuck with its tradition and released its perennial award-winner around Valentine's Day. That was a month ahead of stay-home orders across the West Coast.
Drinking these wines has become so commonplace that rosé fills store shelves as canned wines, and that wide appeal has given birth to the term "brosé." Many of these wines can be found at grocers and bottle shops, and they all can be ordered directly from the producer in this climate of shelter-in-place.
Along with the suggestions below comes a recommendation: Don't be afraid to buy a case of rosé. By nature, they are not prohibitively priced, and their popularity explains why some wineries sell their rosé during the summer months. Besides, the structure and flavor profile make them worthy of opening two years beyond the vintage on the bottle.
Seven Hills Winery 2019 Dry Rosé, Columbia Valley, $18: Each spring, the brilliance of Walla Walla Valley winemaker Casey McClellan is on display with one of the Pacific Northwest's classiest examples of rosé.
He stays true to his tradition by focusing on cabernet franc, and the understated elegance starts with a pale watermelon wardrobe as nose-tickling hints of pink strawberry, raspberry, rose petal and saffron are matched in the palate. A touch of voluptuousness at the midpoint, a sign of the dash of petit verdot, creates complexity before a close of bright red fruit flavors.
Yamhill Valley Vineyards 2019 Estate Rose of Pinot Noir, McMinnville, $18: Winemaker for Wine Press Northwest's 2019 Oregon Winery of the Year, rising star Ariel Eberle earned the award for Best Rosé at the Cascadia International Wine Competition in 2018. Her latest work with Burger family fruit will have this bottling in contention for the sweepstakes this spring.
She has dialed in the hot-pink color once again, and there's fresh-cut Hermiston watermelon aromas along with strawberry candy and a touch of sweet herbs. Its structure is penetrating and compelling, with boysenberry, Bing cherry skins and blackcurrant in the finish.
Abacela Winery 2019 Estate Grenache Rosé, Umpqua Valley, $19: Earl & Hilda Jones will celebrate the 25th anniversary of their first vineyard on Memorial Day, and there's a strong chance their pink wine made from this Iberian Peninsula variety will play a role in those ceremonies.
Its fun color of light cherry brings whiffs of strawberry-watermelon candy and Rainier cherry. The structure is compelling as pink grapefruit juice and raspberry combine for a refreshing and clean finish. Abacela has earned four Platinum Awards from Wine Press Northwest magazine in recent years for its grenache rosé, and this already ranks alongside those.
Valcan Cellars 2019 Rosé of Malbec, Rogue Valley, $22: Argentina-born winemaker J.P. Valot of Silvan Ridge continues to grow his own brand around and beyond Eugene. He pays tribute to his homeland in this delightful work with the Bordeaux variety that has helped make Argentina famous, with Kelly Vineyard in the Rogue Valley as the source.
The color carries this enticing strawberry juice color supported by aromas of strawberry ice, rhubarb, Douglas fir tips tea and lime oil. Using this grape variety, there's nice weight to the palate reminiscent of flannel as boysenberry, Rainier cherry and blueberry juice mix flawlessly. Get this while you can because production was limited to just 50 cases.
Adelsheim Vineyard 2019 Artist Series Rosé, Willamette Valley, $28: For decades, this iconic Oregon property featured illustrations by Ginny Adelsheim on the label. Starting with this bottling, winemaker Gina Hennen's flagship rosé of pinot noir will spotlight work by an emerging local artist beginning with Lettie Jane Rennekamp.
The light salmon color of the rose doesn't clash with Rennekamp's illustration. Enticing aromas of cotton candy, strawberry and dusty nectarine lead into a remarkably balanced and clean wine from start to finish as flavors of strawberry-rhubarb compote and peach lead out with a racy little finish of kumquat.
Argyle Winery 2019 Grower Series Rosé Pinot Noir, Willamette Valley, $30: Argyle shines with brut rosé of pinot noir and its still version. A blend of pinot noir (65%) and chardonnay from Knudsen Vineyard and pinot meunier (15%) from Spirit Hill in the Eola-Amity Hills, each portion was picked Sept. 7 at 19 Brix and spent six months on the lees in neutral barrels.
The result is a graceful lightly orange rosé to enjoy year-round as white peach, light strawberry and Creamsicle aromas lead to a fruit-filled and bright drink of Montmorency cherry and pink strawberry backed by cassis and watermelon.
Eric Degerman and Andy Perdue operate Great Northwest Wine. Learn more about wine at greatnorthwestwine.com.
Local journalism is essential.
Give directly to The Spokesman-Review's Northwest Passages community forums series -- which helps to offset the costs of several reporter and editor positions at the newspaper -- by using the easy options below. Gifts processed in this system are not tax deductible, but are predominately used to help meet the local financial requirements needed to receive national matching-grant funds.
Subscribe to the Spokane7 email newsletter
Get the day's top entertainment headlines delivered to your inbox every morning.
---