Sports
A Grip on Sports: Sure, the Mariners might be in last place already, but that doesn't mean we don't miss baseball
Tue., May 19, 2020 A GRIP ON SPORTS • If this year was anything close to normal, we would be in the middle of the baseball season. Not just the big league baseball season, but high school and college as well. But, of course, nothing is normal. Though baseball is still in our hearts and minds.
•••••••
• I checked. Last year on this date, the Seattle Mariners were 23-26 and in last place in the American League West. Ten years ago today, they were 14-26 and in last place in the American League West. So maybe it's not so bad major league baseball is on hiatus right now.
At least around here.
But we came not to bury baseball but to praise it. After all, what would long, hot stretches of summer be without the anticipation of a baseball game to watch or listen to after a hard day of work? Or the joy of reading box scores in the next day's newspaper. OK, that last one has already gone the way of Julius Caesar, but baseball is still our constant companion during the summer months.
We miss it.
The Los Angeles Times and the San Francisco Chronicle recently pooled their resources, divided the state in half and created mythical teams of all-time stars for a best-of Northern California/Southern California series. The newspapers have even recruited Giants' manager Gabe Kapler and Dodger manager Dave Roberts to set the lineups. The online voting totals were high. That's how starved folks are for baseball. Even made-up baseball draws an interest.
Whether there will be a season this year is still undetermined. It's not so much the coronavirus that's in the way at the moment – though COVID-19 and health concerns are at the heart of the matter. More importantly, there are money issues to grind out between the team owners and the players. If there is a baseball tradition with more history than spitting, which will be banned under safety protocols, it is money issues between team owners and players.
At other levels, the issue is more aligned with health and safety. How does one have a season without sparking an outbreak? It's a question no one has a confident answer about.
All we know is we miss the game. All games, really, but as the weather warms, baseball usually takes center stage. Not this year. At least not yet.
• Golf is another warm-weather sport that holds the promise of not only television entertainment, but outdoor activity as well. It's a lifelong game.
That aspect is returning, slowly, to a more-normal path just about everywhere. Sure, you have to stand farther apart on the tee box, but after my latest three-putt, I never want to be close to anyone anyway. Now there is a socially acceptable excuse for the rude behavior. That being said, the courses are open, some simple restrictions are in place and the game is available.
What will not be available this summer is the opportunity for the average player to qualify for the U.S. "Open." (And by average, in this context, we are talking about the scratch or near-scratch golfer.)
The USGA announced yesterday there will not be qualifying this year for the Open, now scheduled for September at Winged Foot in New York. In normal years, anyone with a handicap of 1.4 or lower can sign up for local qualifying. Do well enough and you can move on to sectional qualifying. From there, a certain number of spots for the U.S. Open are available. Normally, it is truly an "Open" in the best sense of the word.
Not this year.
The USGA will fill out whatever spots are available – many folks were, and are, already exempt from qualifying – with invitations. The average Joe won't be making a miracle run this year.
But as we always do, we have a suggestion.
Reserve one spot for me, representing all those folks out there who didn't get the opportunity to realize their dream.
Yep, put a 63-year-old obese, balding dude, with a handicap just less than his waist size, in the field. Let me tee it up with Phil and Tiger on Friday ­– and Friday only. See if, without a score from Thursday, I can still make the cut. Breaking 150 would probably do it. Not sure it's possible, but it would be entertaining – in a morbid, Attack-of-the-Killer-Tomatoes type of way.
Let's get this done USGA.
•••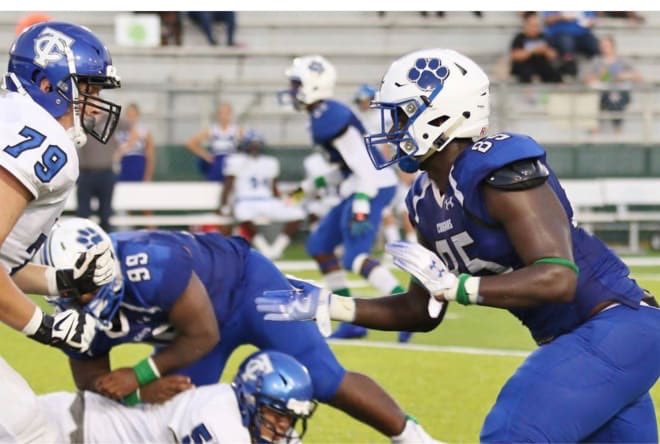 WSU: It wasn't all that long ago Theo Lawson was writing about the Cougars' lack of 2021 football commitments. Today he has a story on their fourth, a defensive end from Florida, Xavier Young. … WSU and UW face uncertain financial futures, but both athletic directors told the Seattle Times they will fight to keep every sport in place. … Elsewhere in the Pac-12, the conference is not about to be left behind during football season. … If the rumors of only conference games comes to fruition, those with nonconference games scheduled with the Pac-12 will have to find schools to fill the holes. … Will the Pac-12 allow facilities to open June 1? … Oregon has an anchor in the middle of its defense. … In basketball news, Sabrina Ionescu will speak at Oregon's commencement. … Colorado's home game with Kansas will be midweek just before Christmas. … The newest UCLA athletic director will face old challenges. … USC has added a home-and-home football series with Mississippi, coached by former Trojan head coach Lane Kiffin. The series doesn't start until 2025.
Gonzaga: You know there is a glaring omission concerning a local Spokane person when the Washington Post writes a story. Of course, the local person is John Stockton and the omission has to do with Michael Jordan's bio-documentary.
EWU and Idaho: Around the Big Sky, members are trying to figure out what the conference's decision about opening up means to them. … Montana State basketball is not sure what the offseason will entail. … Northern Arizona's budget hit may be large but not debilitating. … Basketball guarantee games could be tough to come by next season.
Preps: We wrote about the lack of baseball above. It really hit home for a local high school student Dan Thompson profiles today. However, Mason Rose has some hockey to look forward to.
Indians: What will happen to minor league players this summer? No one knows for sure.
Seahawks: The offensive roster will probably change quite a bit between this projection and the regular season. … Quinton Dunbar is out of jail and has apologized to Seattle. … Diversity has been an issue for the NFL forever. … The Hawks aren't going to be opening workout facilities any time soon.
•••       
• "My, you are looking even lovelier than usual today, Mrs. Cleaver." Everyone over the age of 50 knows those words were uttered by arguably the most well-known supporting character a TV show ever produced: Eddie Haskell. No one – and by that I mean no one – ever wanted to be labeled an Eddie Haskell. And yet everyone seemed to know one. A two-faced kiss up that you hated and still put up with. The reason Eddie Haskell survived in our memory? The pitch-perfect performance of Ken Osmond, the actor who made the role his own and found out the role ended up owning him. Osmond, who got out of acting and became a police officer, died Monday at age 76. But Eddie Haskell, his signature role, will live forever. Until later …
Local journalism is essential.
Give directly to The Spokesman-Review's Northwest Passages community forums series -- which helps to offset the costs of several reporter and editor positions at the newspaper -- by using the easy options below. Gifts processed in this system are not tax deductible, but are predominately used to help meet the local financial requirements needed to receive national matching-grant funds.
Subscribe to the sports newsletter
Get the day's top sports headlines and breaking news delivered to your inbox by subscribing here.
---