A&E
Restaurants raise money for Second Harvest; Wonder Saturday Market; Brandi Carlile's online concert
May 28, 2020 Updated Sat., May 30, 2020 at 8:15 a.m.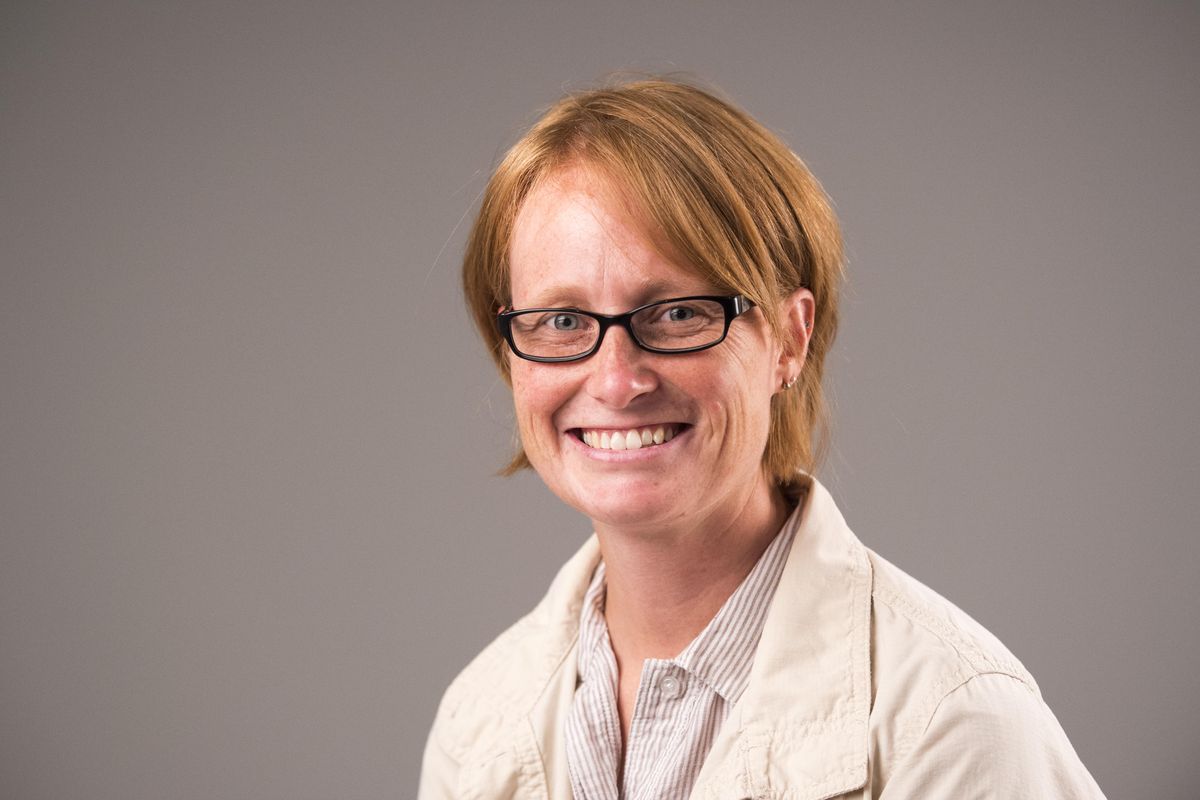 Tracy Simmons, is editor of SpokaneFāVS.com and executive director of the FāVS Center. (Jesse Tinsley / The Spokesman-Review)
Caruso's Sandwiches and Artisan Pizza, IHOP, Mod Pizza and other area restaurants will be donating 15% to 25% of proceeds from takeout orders to local food bank Second Harvest on Takeout Tuesday this Tuesday. Restaurant fundraising platform groupraise.com is organizing the Takeout Tuesday event to keep Spokane restaurants connected with the community and address the growing problem of hunger in this pandemic.
Restaurants have until today to register and can sign up at takeoutforgood.com. The community can take part by ordering from a participating restaurant on Tuesday. For the full list of participating restaurants, go to groupraise.com/regional_meals/150.
Group Raise, founded by Kevin Valdez, is a leading restaurant fundraising platform connecting local individuals and groups who want to host a fundraiser with restaurants in their area. Group Raise works with more than 10,000 U.S. restaurant locations and has assisted more than 50,000 local organizations to raise funds for their causes.
Two grants awarded
Two Spokane organizations have been awarded $2,500 grants as part of the Coronavirus Aid, Relief and Economic Security Act. Spokane Faith and Values, the parent nonprofit of spokanefavs.com and the FāVS Center, an interfaith community center, and the Northwest Museum of Arts and Culture both received a grant funded by Humanities Washington and the National Endowment for the Humanities.
"Since the pandemic, FāVS has seen a significant loss in revenue because donations are down and our building is closed," Tracy Simmons, editor of SpokaneFāVS.com and executive director of the FāVS Center, said in a news release. "However, stories on faith and ethics are still needed in the Spokane community, and this generous grant from Humanities Washington and the National Endowment for the Humanities will allow us to continue meeting that need. We're so grateful for their support!"
There is a section on the Faith and Values website for coronavirus-related news that falls under the faith and values umbrella, including the FāVS Forward podcasts, which detail ways people of faith and non-faith can stay connected during the pandemic. The Humanities Washington website also lists the MAC as having been awarded a CARES Act grant.
Wonder Saturday Market
The Wonder Saturday Market, located in the Wonder Building at 835 N. Post St., opens Saturday from 12-4 p.m. The indoor market, which continues through Oct. 10, shares space with building tenants Chad White's High Tide Lobster Bar, Evans Brothers Coffee and Bean & Pie.
WSM's mission is to showcase Inland Northwest-grown produce and culinary talent in a community-driven atmosphere. WSM's emphasis is on small-farm produce, street food vendors and regional chefs and food purveyors and also includes entertainment and work from juried local artisans. For additional and updated information, go to wondersaturdaymarket.com.
Carlile's online concert
Singer-songwriter Brandi Carlile is performing her Grammy Award-winning album "By the Way, I Forgive You" in full for an online concert on Monday, Carlile's birthday, to be streamed via veeps.com and benefiting her band and crew. "In a changed world, I believe I will find catharsis in playing the album that changed my life," Carlile said in a news release.
The show begins at 6 p.m. and will include twin bandmates Phil and Tim Hanseroth and Josh Neumann. Tickets start at $10, and suggested donations are priced up to $1,000, at brandicarlile.veeps.com. Carlile this month kicked off the Carlile Compound Quarantine exclusively for her fan club, the Bramily, to raise funds for the Looking Out Foundation's COVID-19 relief fund and her band and crew.
Local journalism is essential.
Give directly to The Spokesman-Review's Northwest Passages community forums series -- which helps to offset the costs of several reporter and editor positions at the newspaper -- by using the easy options below. Gifts processed in this system are not tax deductible, but are predominately used to help meet the local financial requirements needed to receive national matching-grant funds.
Subscribe to the Spokane7 email newsletter
Get the day's top entertainment headlines delivered to your inbox every morning.
---