Sports
A Grip on Sports: The Seahawks have little trouble with San Francisco but that doesn't mean there aren't things to worry about
Mon., Nov. 2, 2020 A GRIP ON SPORTS • Seven games into the 2020 season, the Seattle Seahawks earned what can only be termed an easy win. And yet there was plenty of anxiety for adrenaline junkies – or worry warts, if you don't mind a term out of 1925.
•••••••
• As the Associated Press' Tim Booth described it, the last few plays of Seattle's 37-27 home win over the 49ers – last season's NFC Super Bowl rep – were worry free.
Hah.
Not if you watched the Seahawk defense carved up by a backup quarterback in the fourth quarter. Though maybe that was defensive coordinator Ken Norton's gift to those of us who search for the cloud among a bunch of silver linings. If it was, thanks. If it wasn't, hold your buttocks for the next nine weeks.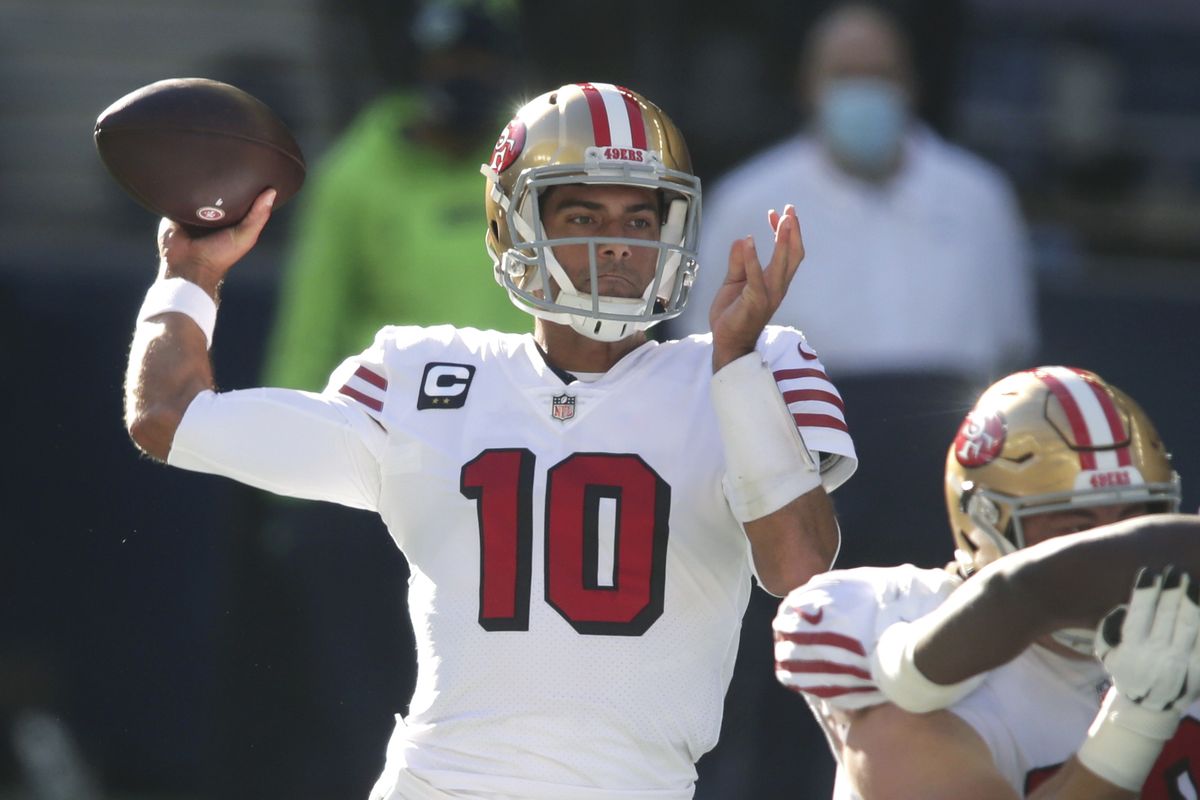 We'll probably have to do that anyway.
The Hawks turned their blitzers loose yesterday, knowing full well San Francisco quarterback Jimmy Garoppolo is about as mobile as a rusted-out 1987 Buick, hampered as he is with a lingering ankle injury. The strategy worked, forcing the always skittish Garoppolo into some ill-advised throws, sacking him three times and, finally, forcing him to the bench. That opened the door for some fourth-quarter heroics by Nick Mullens and, possibly, igniting a quarterback controversy in the Bay.
No matter. That's not Seattle's concern. Despite an NFC-best 6-1 record, the Seahawks have enough of those themselves.
– The defense, while better, still yielded 322 passing yards, though most of them came from Mullens when an argument could be made the game was out of reach. This concern should be alleviated when Jamal Adams and Shaquill Griffin return from injuries, quite possible next week.
– The injuries at running back forced the Hawks to turn to Mike Leach's theory of running the ball, ie., short passes to wide receivers. DK Metcalf is perfect for that, of course, as his 46-yard first-half catch-and-run illustrated. But the take-the-handoff-from-the-quarterback running game was basically non-existent. For the Hawks to reach their potential, Chris Carson has to stay healthy, a circumstance that hasn't presented itself much of his career.
– Can the Seahawks actually put pressure on a quarterback without blitzing? There is nothing wrong with bringing pressure from varied spots – on occasion. But relying on it on a consistent basis opens the door for a mobile quarterback to step away and make plays, either with their feet or arm. A quarterback like Josh Allen, Buffalo's emerging star who awaits next week in upstate New York.
All that being said, Seattle is 6-1. The offense is superb for the most part. The defense has a chance to improve, especially if its health improves and the newer players continue to exert themselves. Everyone in the NFC West is chasing. Heck, everyone in the NFC – and most of the NFL – is chasing. Nearly halfway through this anything-but-normal season and the Super Bowl is looking as if it could pit Seattle with the Steelers.
Now wouldn't that be grand?
• For the first time in anyone's memory – and some people in Pullman have long memories (I'm looking at you, Rod) – a true freshman will take the first snap of a new season at quarterback for Washington State.
Jayden de Laura has been working as the Cougars' starting quarterback the past week or so. Theo Lawson confirmed that bit of news and that the first-year player from Hawaii will jog out for the first play with the WSU offense next week in Corvallis.
It makes sense. This year is anything but normal. The Cougars have a new coach, a new system and new outlook. Why not a new quarterback who could, in theory, play the position for five seasons?
Yep. The NCAA has decided 2020 is a do-over year. Play all seven games (and an eighth if Washington State makes a bowl) and de Laura will still be a freshman next season. Hence, if the Cougars play the maximum number of games each season, eight this year and 13 for four years (14, if Hawaii were to become the Cougars' third nonconference opponent in 2024), de Laura could start 61 games for Washington State.
If he averaged just 300 yards a game passing, that would be more than 18,000 of them in his career. And we thought no one would ever pass Luke Falk (14,481 passing yards) in the Washington State record book.
OK, we're getting ahead of ourselves. Way ahead. It's game week for de Laura's first start. But, hey, if he does have such a career, I'll claim credit for being first. Though, by the time he's anywhere near close, I'll be sitting on a beach somewhere, oblivious to it all. In other words, like I am today, just with a beach mixed in.
•••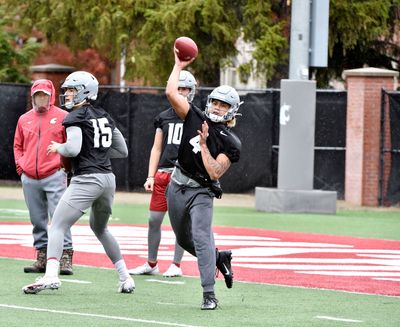 WSU: As we mentioned above, Theo has the news about de Laura. … If you were wondering, River Cracraft played 14 special teams plays against the Seahawks, according to Pro Football Reference. … Around the Pac-12 and college sports, who will be the best players? And who will win the conference? … Oregon remains the conference's top-ranked team in the Associated Press poll (12th) and the Pac-12's best hope for a playoff participant. The Ducks will be relying on some new faces, however. … Oregon State has some pretty stout linebackers. … The first game (9 a.m. Saturday) may decide who wins the South. It pits USC vs. Arizona State. … Colorado will have an older, but less-experienced quarterback than its opponent, UCLA, this week. The Bruins are happy to be virus-free this week. … The Sun Devils are looking for a go-to receiver. … One Arizona receiver has had no luck at all. … In basketball news, California returned to the court after the team's bout with the coronavirus.
EWU: Once again a bunch of Eagles flew above the rest of the local players in the NFL. Ryan Collingwood catches us up on everyone in this story.
Golf: Reid Hatley is in line for another honor. That leads off our latest local briefs column.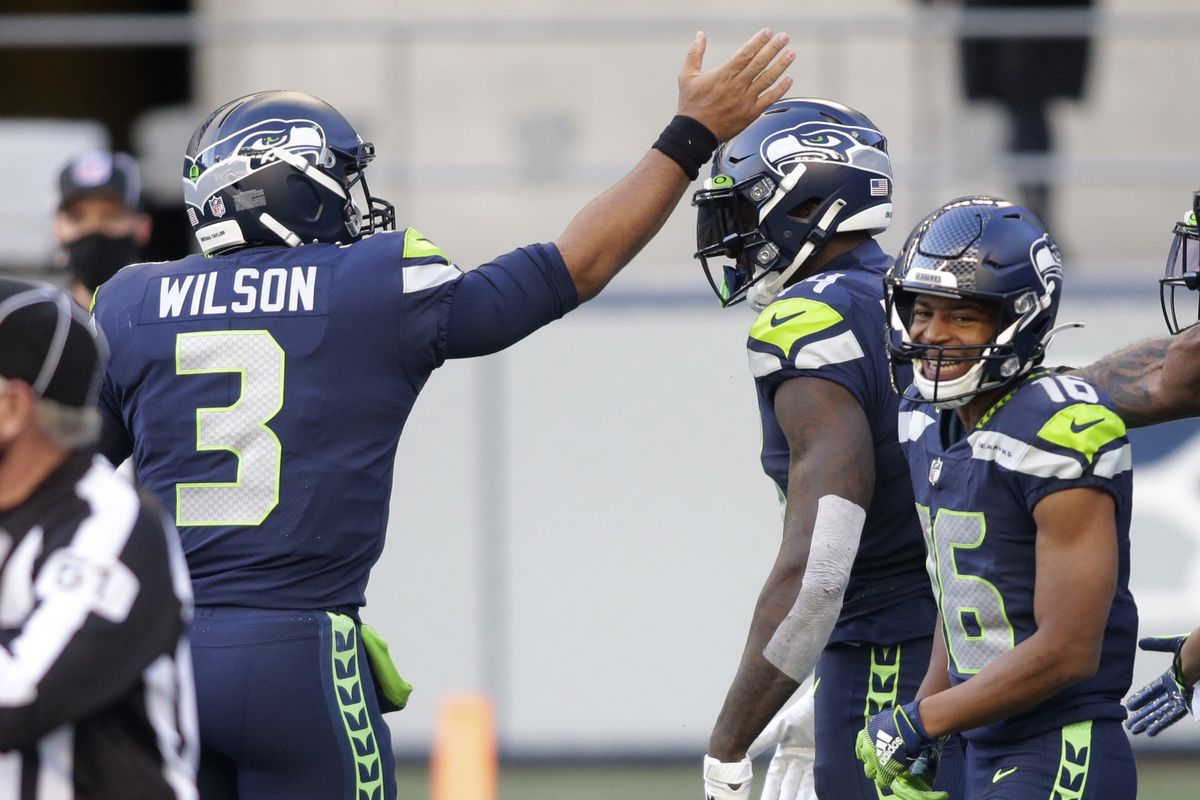 Seahawks: John Blanchette watched the Hawks play yesterday and has his column on the game. … Art Thiel and Larry Stone also chime in with their views of the victory. … Before the game, some local firefighters raised the 12th Man flag. Maggie Quinlan has that story. … Yes, Metcalf shined, having a career day. And the defense did better than it has recently, which is a positive note. And Russell Wilson did Russell Wilson things. But the best story is that of Stephen Sullivan, who has gone from tough circumstances to a late draftee at tight end to playing yesterday as a defensive end. … Rookie running back DeeJay Dallas – wasn't that the name of a couple characters from "The Fifth Element?" – made mistakes but also scored twice. … The 49ers not only are 4-4 and in trouble, they may have lost Garroppolo and star tight end George Kittle as well.
Sounders: Seattle spit the bit last night, defending like something produced by a Bern cheesemonger and losing 3-1 at Colorado. … Portland took over the top spot in the West with a 1-0 win over Vancouver.
•••       
• We were able to find Dutch Crunch sourdough bread this weekend, through help from Twitter friends. That led to yesterday's San Francisco-themed meal. It may have been the best sandwich I ever ate, what with thin-sliced meat, the last tomatoes from the garden and three types of mustard. Plus the bread was perfect. Next week the Hawks visit Buffalo. Wings, anyone? (However, Spaghetti Parm is intriguing – and satisfies my genetic Sicilian cravings. That's a picture of a plate from Chefs, an iconic Buffalo restaurant.) Until later …
Local journalism is essential.
Give directly to The Spokesman-Review's Northwest Passages community forums series -- which helps to offset the costs of several reporter and editor positions at the newspaper -- by using the easy options below. Gifts processed in this system are not tax deductible, but are predominately used to help meet the local financial requirements needed to receive national matching-grant funds.
Subscribe to the sports newsletter
Get the day's top sports headlines and breaking news delivered to your inbox by subscribing here.
---