News > Business
Chick-fil-A announces Dec. 1 opening date for north Spokane restaurant
UPDATED: Tue., Nov. 3, 2020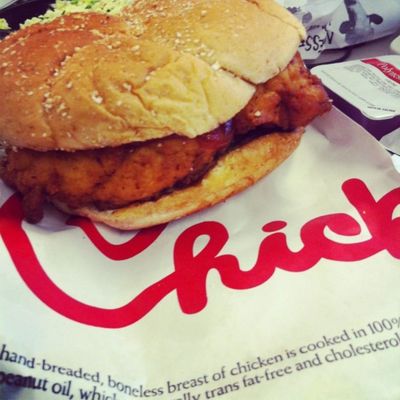 Chick-fil-A has announced an opening date for its north Spokane restaurant.
In a Facebook post, the Atlanta-based restaurant chain indicated it will open Dec. 1 at 9304 N. Newport Highway.
"We look forward to joining the community and to serving all of our guests delicious food in an environment of genuine hospitality," Chick-fil-A said in an email. 
The 4,800-square-foot restaurant will have 96 seats, 16 patio seats, a playground and a dual-lane drive-thru, according to documents filed with the city.
Chick-fil-A is hiring full- and part-time employees for the Spokane location, with wages ranging from $14 to $16 an hour, depending on position, according to the company's website.
Chick-fil-A's opening date announcement comes after months of speculation on whether one of the company's restaurants would open in Spokane.
In 2018, the company posted on its website that a location would be coming to Gonzaga University, but later said an online error was to blame for the announcement.
The company filed a preliminary application with the city of Spokane in April 2019 to build a restaurant in north Spokane, but it did not publicly confirm plans until August of this year, three months after building permits were approved by the city.
Chick-fil-A is a family-owned and privately held restaurant company founded in 1967 by S. Truett Cathy. It operates more than 2,500 restaurants in 47 states, Washington, D.C., and Canada. The closest Chick-fil-A restaurant to Spokane is in Moscow.
This article was updated Nov. 3 to include a comment from Chick-fil-A.
Local journalism is essential.
Give directly to The Spokesman-Review's Northwest Passages community forums series -- which helps to offset the costs of several reporter and editor positions at the newspaper -- by using the easy options below. Gifts processed in this system are not tax deductible, but are predominately used to help meet the local financial requirements needed to receive national matching-grant funds.
Subscribe to the Coronavirus newsletter
Get the day's latest Coronavirus news delivered to your inbox by subscribing to our newsletter.
---