News
WSU political science student voting third-party to make a point
Tue., Nov. 3, 2020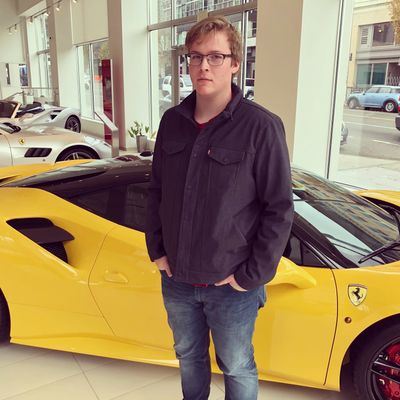 Jacob Hersh is a first-time voter, and he's using his vote this election as a protest.
Hersh, a sophomore political science major at Washington State University, is voting for Jo Jorgensen to make a point. Hersh is also the president at WSU's Political Science Club, a nonpartisan organization open to all undergraduate and graduate students to encourage political participation.
The two-party system is inherently flawed, he said. It doesn't represent all points of view.
Hersh isn't naïve about Jorgensen's chances of winning but thinks the movement to vote third party needs to start somewhere. He's planned to vote third-party since the primary.
"If there's enough support countrywide, it could get us out of this two-party rut we've been stuck in for decades," Hersh said.
But it's not just a third-party vote for president that's important, Hersh said. The movement has to start at the local level because statewide and local elections are even more important than the presidential race. 
He disagrees with the attitude that voting third party is selfish. If enough people in key states register third party, he said, it will force the country to acknowledge how many people dislike two parties.
Hersh said he doesn't think there is as much at stake this election as there was in 2016. Still, many people his age are divided. Those who are voting for Trump are really excited about it while those voting for Biden are doing so apprehensively. No one's really excited about voting for Biden, he said, but they are doing it regardless.
As a first time voter, Hersh said he's excited to take part in democracy, despite its flaws. 
"It's nice having some kind of impact on my democracy," Hersh said. "At the end of the day, I do like having a voice even if it's small."
---
Laurel Demkovich's reporting for The Spokesman-Review is funded in part by Report for America and by members of the Spokane community. This story can be republished by other organizations for free under a Creative Commons license. For more information on this, please contact our newspaper's managing editor.
Local journalism is essential.
Give directly to The Spokesman-Review's Northwest Passages community forums series -- which helps to offset the costs of several reporter and editor positions at the newspaper -- by using the easy options below. Gifts processed in this system are not tax deductible, but are predominately used to help meet the local financial requirements needed to receive national matching-grant funds.
Subscribe to the Coronavirus newsletter
Get the day's latest Coronavirus news delivered to your inbox by subscribing to our newsletter.
---