Sports
A Grip on Sports: Though it might have been lost on a busy Tuesday night, two young Mariners won Gold Gloves
Wed., Nov. 4, 2020 A GRIP ON SPORTS • For some reason I'm of the mind that you good folks are distracted this morning. Too busy following a competition of a non-sports kind to really focus on what's happening on the fields and courts around here. We understand. We'll keep it simple. And short.
•••••••
• Somewhere in Major League Baseball's New York office there is a position paper tucked away in a file cabinet. It is titled "How to Grow Baseball in the 21st Century." There must be dust coasting it these days.
One bullet point certainly had to be as follows: "When scheduling awards, check the calendar to ensure nothing outside sports will conflict with the date picked."
No one must have looked at the white paper during the pandemic. If anyone had, they wouldn't have done what they did this week. Heck, if anyone in the office actually had a calendar, they wouldn't have done what they did. Wait, no one is in the office. That has to be it.
Why else would baseball hand out its Gold Gloves, its awards for the best defensive players in the game, on Election Night, 2020?
Why indeed? Maybe because someone had an inkling a couple Mariners would win?
It seems so Mariner that two young, emerging stars, J.P. Crawford and Evan White, would have their big night tarnished by a lack of foresight by the powers that run the sport. Honestly, how many people who follow the M's even knew their shortstop and first baseman were named the best at those positions last night?
Or, if they heard, how many said, "that's nice," and then immediately flushed it from their brain, clearing space to fill with a county-by-county breakdown of Michigan election results?
Many folks, probably.
But let's give Crawford and White their due here.
Gold Gloves are usually one of those awards that go to the same player over and over. Though it's not supposed to, offensive prowess plays into the voting, due to name recognition. So it's hard for young players to break into the winner's circle.
This year is different. Of course it is. With the pandemic, the qualifications for the award were tweaked a bit, solely using a defensive metric concerning runs saved. That allowed for a higher profile for players such as Crawford and White.
Both are good stories. The shortstop wasn't a great fielder in the minors or even last season. He worked and worked and worked on his craft with Mariner coaches and continually improved. His award was built on sweat. So was White's, but in a different way. He's always had a reputation as a slick-fielding first baseman. It was well earned. But his first year in the big leagues didn't go as planned at the plate. He struck out often and barely hit his weight. Such offensive woes could have derailed his play in the field as well. It happens more than you might think.
But White didn't allow the two to co-mingle. His hitting stayed in the box and dugout. His glove play was consistently excellent all season.
A great fielding first baseman is always underrated. It's not so much the plays he makes when hit the ball that means the most. It's more about the errors he saves his teammates. And the ability he gives them to take chances, knowing an off-target throw won't result in something bad.
If you are looking for a silver lining to this odd Mariner season, this is it, though how baseball presented it to us was less than golden.
•••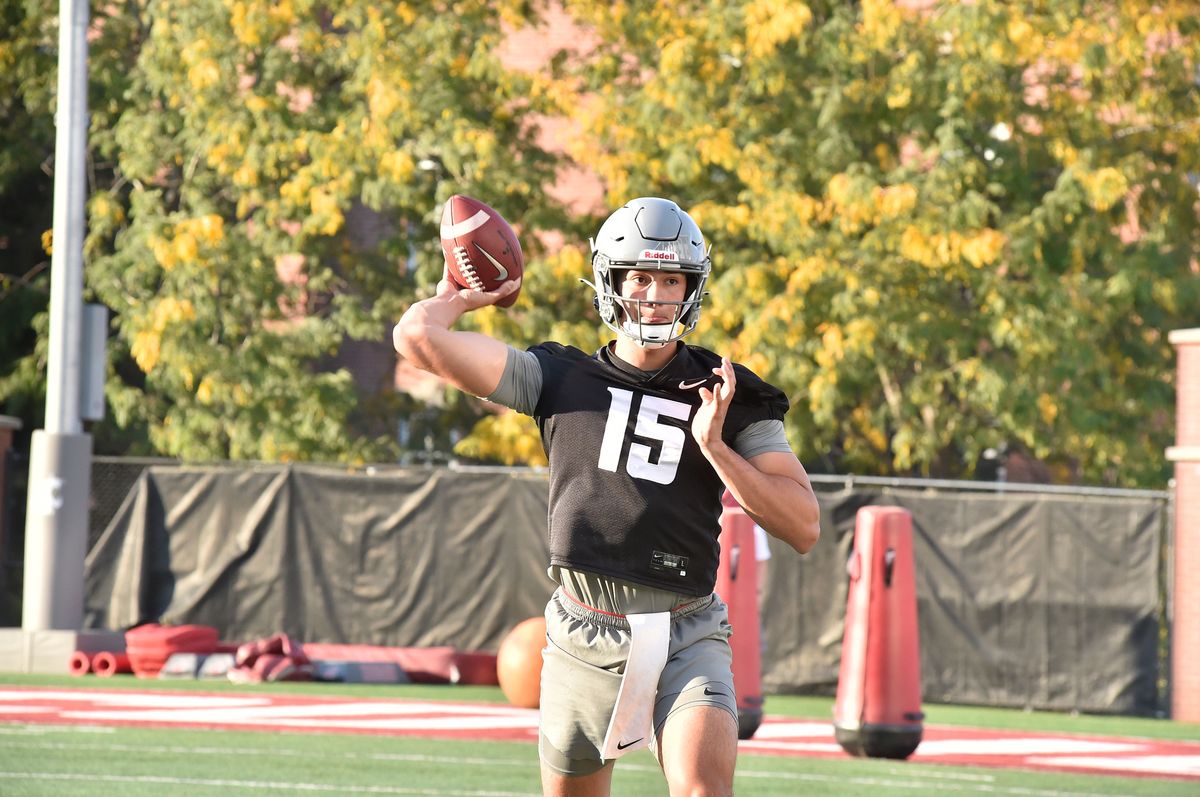 WSU: The Cougars released their depth chart for Saturday night's Oregon game and Theo Lawson pored over like Nate Silver examines election polling. Theo, however, always comes up with better results. Today, it's a story with five questions about what the heck is going on headed into Saturday night's battle in Corvallis. … Washington State and Washington encouraged their athletes to vote yesterday. Dan Thompson looks at what they did and what was behind the push. … Larry Weir delved into Cougar football yesterday with Matt Chazanow on the latest Press Box podcast. … Around the Pac-12 and college sports, the Cougars are among the conference schools with the hardest path to navigate this football season. … Will there actually be bowls after the season ends? … How will Washington do this year? It's a good question. … Oregon and USC. Those two schools seem to be the conference's best as the season opens. The Ducks have some homegrown offensive line talent. … Oregon State knows how important it is to defeat Washington State at home this Saturday. One Beaver player missed all of last season and still was a captain. … For once, California is among the preseason favorites. … Stanford has some injuries to overcome. … Colorado's new coach is eager for the season to begin, though his best running back is out. … This isn't a normal year for freshmen at Utah, or anywhere for that matter. … UCLA's players are doing well in the classroom. … USC and Arizona State feature the conference's two best quarterbacks. … UCLA and USC have ability catching the football. … Arizona's opener against Utah will start at a different time. The Wildcats' two-deep isn't all that deep, except at quarterback. … In basketball news, after a tough freshman season, USC's point guard is ready for whatever comes.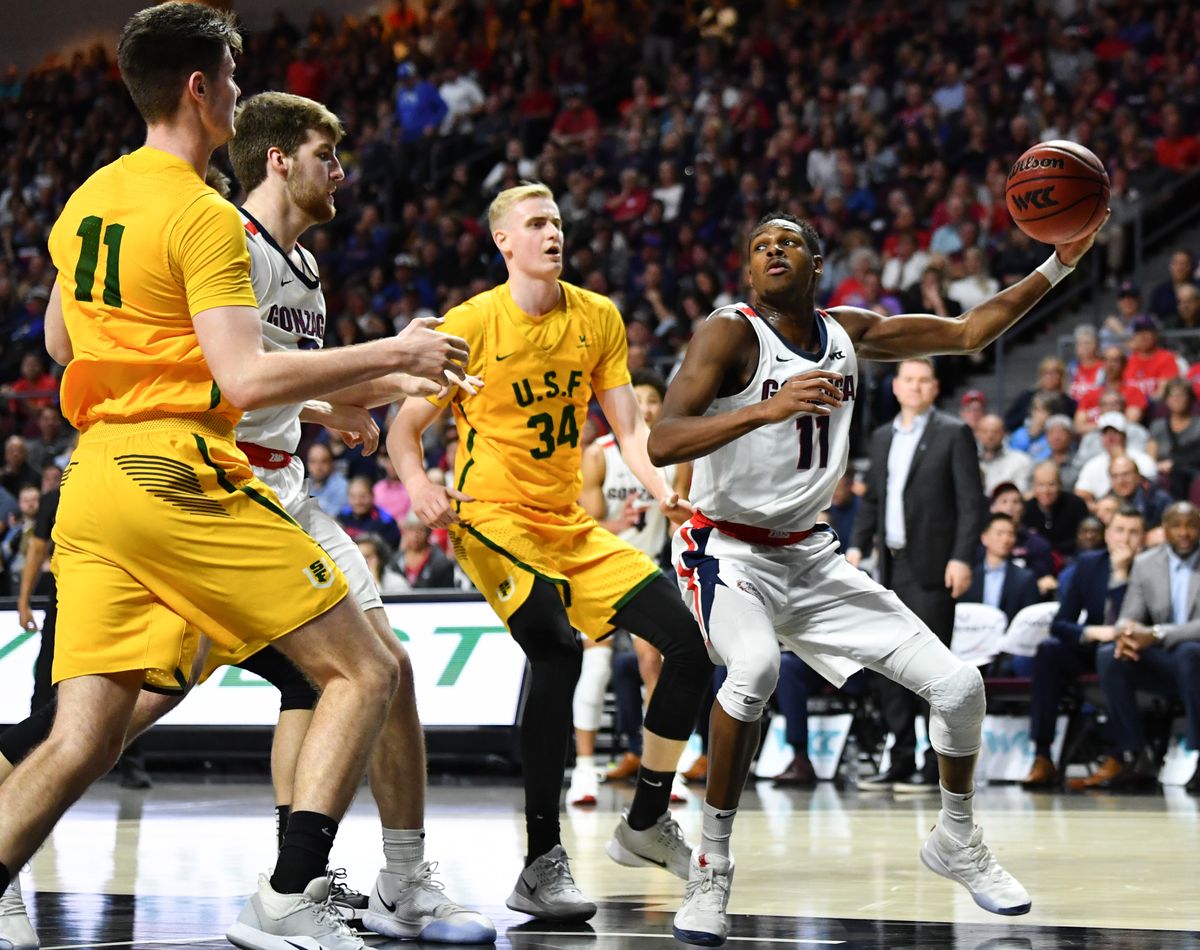 Gonzaga: Whether Joel Ayayi was coming back to GU was up in the air for a while over the summer. The shooting guard decided to return. Now he's a member of the preseason watch list for the Jerry West Award. Jim Meehan has more in this story. … Elsewhere in the WCC, BYU feels it has great depth.
Preps: The WIAA is trying to come up with ways to ensure high school sports happen in 2020-21. It isn't easy considering the coronavirus numbers in the state. The organization announced some new guidelines yesterday and Dave Nichols delves into what they mean. Bottom line? The seasons as outlined over the summer may change and there could be overlap between major sports. That could doom some sports at smaller schools.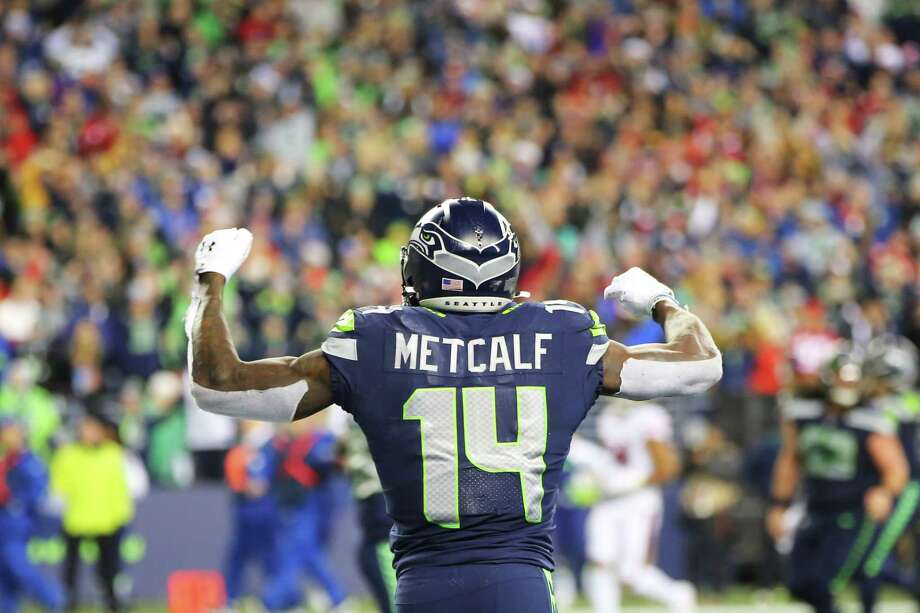 Seahawks: DK Metcalf is just different. … Next up is Buffalo. … Luke Willson is gone. Again. … The tight ends need to perform. … The offensive line has. … John Clayton is semi-retired, something to which we can relate. He looks at the NFL nearing midseason and mentions Russell Wilson's MVP candidacy.
Mariners: Crawford and White. Sounds like a law firm. No, more like a chain of fish restaurants that started in Ballard and spread around the nation. Actually, it's two Gold Glove winners.
Sounders: The season is winding down. Which means there are a few things a Sounder fan has to make sure they understand.
•••       
• Over the years I've witnessed many close presidential elections. It started, for me, in 1968, but 1976, 2000 and 2004 really stand out. Now 2020 can be included in my list of years I fell asleep in front of the TV waiting for a winner. And woke up with the same need. See you tomorrow. Until then …
Local journalism is essential.
Give directly to The Spokesman-Review's Northwest Passages community forums series -- which helps to offset the costs of several reporter and editor positions at the newspaper -- by using the easy options below. Gifts processed in this system are not tax deductible, but are predominately used to help meet the local financial requirements needed to receive national matching-grant funds.
Subscribe to the sports newsletter
Get the day's top sports headlines and breaking news delivered to your inbox by subscribing here.
---