Sports
A Grip on Sports: The Pac-12 hasn't even begun its football season yet and one game is in jeopardy
Thu., Nov. 5, 2020 A GRIP ON SPORTS • It is possible to love and hate something at the same time. As evidence we present our cat, which forced us to get out of bed sometime south of 5:30 this morning. Or, to hit more of your hot buttons, college football, which plays the role of the biggest tormentor in this year of the coronavirus.
•••••••
• This is it. The weekend the Pac-12 gets back on the football field. We all know the West is the best in everything (why else would we live here?), including college football, so it's about darn time.
Except, not.
Well, maybe not. That pesky virus has interrupted our revelry again. At least it's put Saturday's game between California and Washington in jeopardy. A Cal player tested positive. Others are being retested as well. Too many come up with positive results and guess what? The conference will lose its first game to COVID-19.
The most important response is to wish for everyone involved to deal with the illness safely. Responsibly. Making sure no one has long-term repercussions. But that's the safe and sane way to look at it. How often have football fans been accused of being safe and sane?
The default is to go all Job about it. Why oh why did this have to happen? To me?
Of course, it didn't happen to you. Or me. It happened to those unfortunate kids at California. But at 7:30 on Saturday night, of Washington and California are not playing in Berkeley, and on ESPN, it's going to impact your day, and not in a good way.
Look, I love college football is back. I love the college kids who love the game, who love playing, who have only a limited chance to do what they love, are getting to compete. But I hate what's happening with the pandemic. And the possibility the games are contributing to the growth of cases everywhere. Not to mention the unsettling fear something awful will happen. It all adds up to more uncertainty and angst in a year full of such things.
We'll know more today. Maybe the Bears will have contained the virus well enough the game can go on. Maybe it won't spread beyond their walls. That would be great. But we thought the same about Wisconsin and Louisville and Navy and a bunch of other places. It didn't happen.
It's just another in a myriad of reasons to hate this damn virus.
• The best story in this morning's S-R sports section? That would be Theo Lawson's opus on Jamire Calvin's long road back to Washington State football.
It's funny how an injury that lingers for months can drive a play from our minds. And it doesn't help when the man in charge of the program, in this case Mike Leach, consistently tried to drive the conversation away from the injured player's condition.
It's a policy that never made sense to me. Why ignore a player's condition, especially when it is as severe as Calvin was dealing with? Isn't his journey, one that dealt with perseverance and mind-numbing effort, worth celebrating? Instead, Leach always ignored such events and treated the player, outwardly at least, as if they didn't exist.
When quarterback Connor Halliday suffered a gruesome college career-ending leg injury as a senior, others within the program had to talk Leach into even acknowledging the loss of his first record-setting quarterback.
When Luke Falk struggled in 2017 and everyone outside the program wondered what had happened to the fifth-year senior's game, Leach kept a tight lid on the reality of the situation: Falk had broken his left wrist in the season's second game and was playing with it tightly wrapped each week. It finally got so bad, Falk had to have surgery and missed the Holiday Bowl.
Such displays of courage aren't unusual in college football. And they should be acknowledged. In Calvin's case, Theo does. And anyone who reads the story will as well.
•••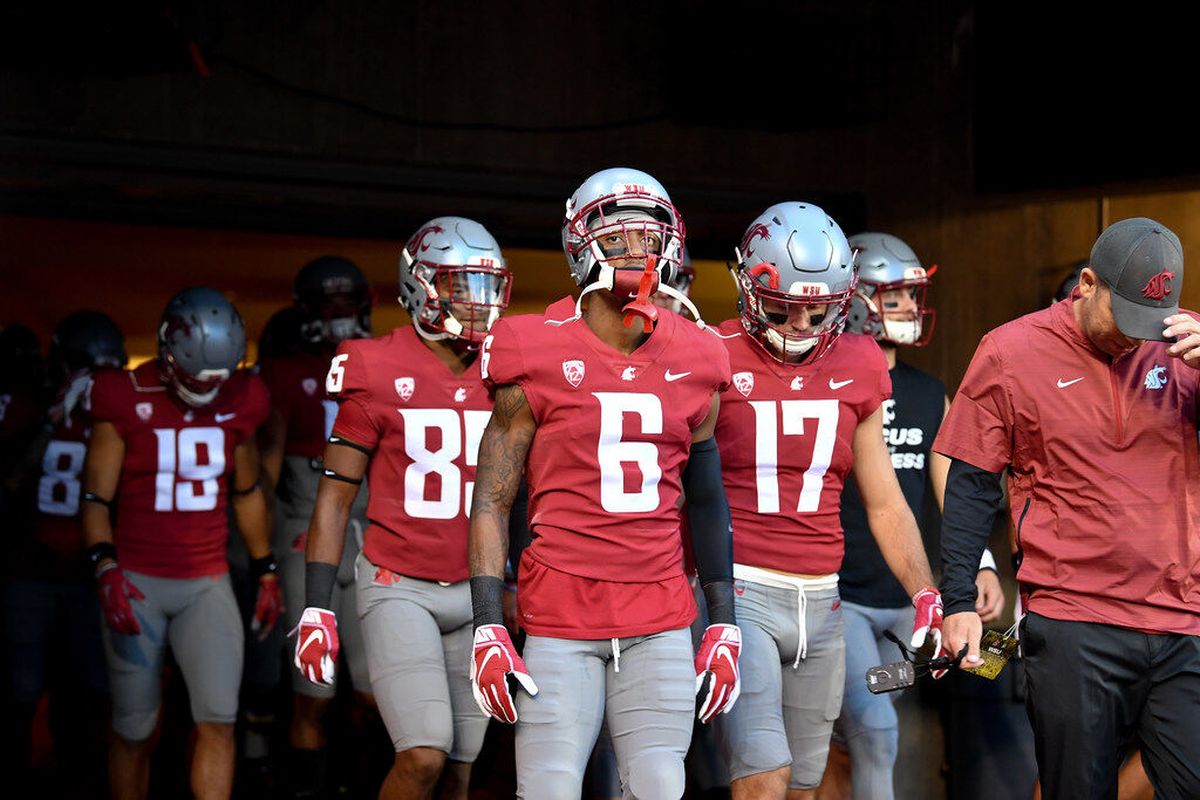 WSU: We linked Theo's story on Calvin above, but we repeat the path here as is our custom. … Expect starting quarterback Jayden de Laura to be one of the most impactful newcomers in the conference. … The Nick Rolovich era begins Saturday night in Corvallis. … Around the Pac-12 and college sports, whether Washington and California actually get to play is probably the biggest unknown this week. If it does, it will begin the Jimmy Lake era for the Huskies. … Stanford will travel to Oregon missing a whole bunch of players due to injuries. … The Ducks have a new offensive coordinator to attack the Cardinal defense. And a great running back. … Oregon State's special teams are almost entirely new. It might be worth keeping an eye on Saturday. … The Beavers' 2000 season is still special. …  The offense may be the key for Colorado this season. … Kyle Whittingham has a longer contract at Utah. The Utes locked him up through 2027. … Social justice messages have been added to the uniforms at UCLA. … Sometimes a coaching staff has to come down hard on certain players. That's happening at USC. … The running backs at USC and UCLA will be integral to the offenses. … Fox will televise the early morning Arizona State game at USC, but the pregame show participants won't be there. They are in quarantine. … Zac Hill is in charge of the Sun Devils' offense. … Here are seven stats that are important for Arizona. … In basketball news, Colorado hopes to play mentally tougher. … Arizona will open its season against Northern Arizona. … Finally, Ken Goe says goodbye to his Oregonian readers.
Gonzaga: This won't come as a surprise – he was nominated last season as well – but Corey Kispert has joined in the list of this year's Zags up for national awards. In Kispert's case, it's the Julius Erving Award for the country's best small forward. Of course, Jim Meehan has the story. … The bubble-in-Las-Vegas idea is fading. Jim has the news, complete with comment from Mike Roth. … Elsewhere in the WCC, Mark Pope has the stamp of approval from BYU legend Jimmer Fredette.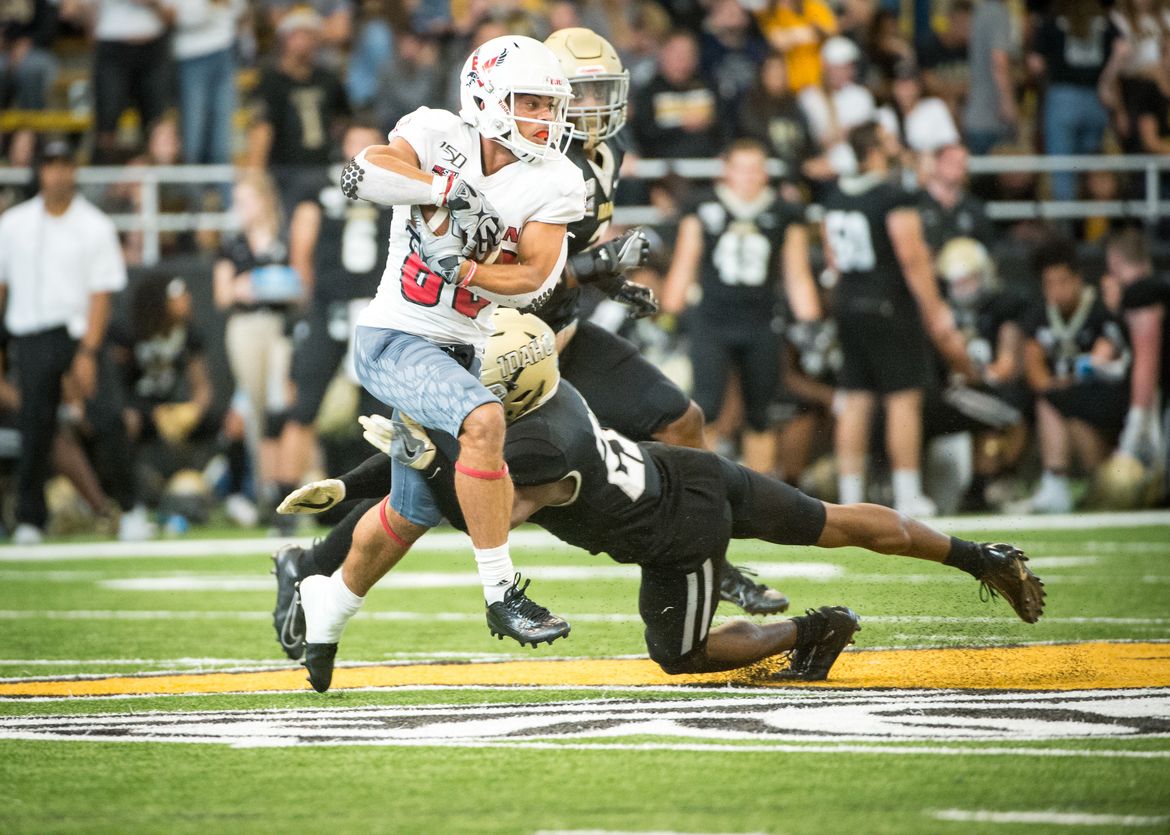 EWU: The Big Sky Conference yesterday announced the spring football schedules for its members. Eastern will open the six-game slate against Portland State. Ryan Collingwood has all the information you need here. … Larry Weir covered that topic in his latest Press Box podcast by talking with commissioner Tom Wistrcill. … Around the Big Sky, just about every school has some coverage of its schedule, including Montana, Montana State, Weber State, Idaho State, Colorado State, Northern Arizona and Cal Poly. … Oregon Gov. Kate Brown has finally decided to allow Portland State and Portland a level playing field with their Pac-12 counterparts concerning basketball practice. … The road ahead for Montana basketball is a strange one.
Idaho: The Vandals seem to have a direct pipeline to a Stockton, Calif., high school.
Seahawks: The Hawks' success with a rebuilt roster just strengthens Pete Carroll's Hall of Fame credentials. … Carlos Dunlap is betting on himself after joining Seattle's defense. … Jamal Adams is back at practice. … Former Eastern player Kendrick Bourne has COVID-19. The diagnosis comes just three days after playing Seattle. … The Hawks seem better positioned now for the season's final nine games.
Mariners: Will the M's try to sign some free agents this offseason? If they do, here are five guys they should target. … Which Shed Long Jr. will we see next season?
Sounders: Seattle is sputtering down the stretch. The Sounders' lackluster effort last night in Los Angeles came this close to ending in defeat, but Raul Ruidiaz's goal three minutes into stoppage time earned a 1-1 draw and a point in the standings. … Portland also played poorly and lost 1-0 to Colorado.
•••       
• The upcoming Pac-12 football season has already seen a schedule change (Utah vs. Arizona), a pregame broadcast hit with a quarantine (USC vs. Arizona State) and may have a game cancelled (California vs. UW). And that's just for this week. What else could go wrong? Until later …
Local journalism is essential.
Give directly to The Spokesman-Review's Northwest Passages community forums series -- which helps to offset the costs of several reporter and editor positions at the newspaper -- by using the easy options below. Gifts processed in this system are not tax deductible, but are predominately used to help meet the local financial requirements needed to receive national matching-grant funds.
Subscribe to the sports newsletter
Get the day's top sports headlines and breaking news delivered to your inbox by subscribing here.
---