Sports
A Grip on Sports: The Cougars return to football action, ready to kick off the Rolovich Era against Oregon State
Sat., Nov. 7, 2020 A GRIP ON SPORTS • Are you ready for some Pac-12 football? Sure you are. And your thirst will be quenched today. Unless you are a fan of Utah. Or Arizona. Or Washington. Or California. You Washington State fans? You are just fine. So far.
•••••••
• After waiting so long to turn on your television on a Saturday and settle in for a Washington State football game, it doesn't seem right the Cougars opener at Oregon State is one of just four games left on the schedule this Saturday.
Wait. What's that I see on social media? No one really cares about the pain other fanbases are going through? Who knew Twitter and Facebook and the like would not be overflowing with empathy for others? Oh, right. Everyone.
The Cougars are playing. The Cougars are playing. It's almost as if Paul Revere is riding in with the news. Good for him. Good for WSU. But the question on most Cougars' lips tonight will be whether the Cougars will attack by land or air?
Tonight is the kickoff of the Rolo Era, as in new coach Nick Rolovich, a Run-and-Shoot disciple with roots in Hawaii trying to keep a recent tradition of success going on the Palouse. And he brought a freshman quarterback with him from the Islands, Jayden de Laura, who won the starting job in a truncated preseason practice schedule.
As of now, kickoff is scheduled for some time after 7:30 p.m. on Fox Sports1. We will be watching. And writing.
• The qualifier exists because in the past two days, the conference has lost two games. First it was California thrown for a loss, losing enough players from one position group to make it impossible to face Washington today. Then yesterday, Utah's testing revealed enough coronavirus cases that the Utes didn't meet the 53-scholarship threshold to play. The Utes have so many players in quarantine through contract tracing they couldn't play Arizona.
Will another cleat fall before kickoff today? If it does, it just may be in Boulder. UCLA traveled there yesterday after a few positive tests in the program. The Bruins will be tested again before the game. What if the virus spread a little deeper?
By now, we know the answer to that question.
• If everything comes off as planned today, there are a few great games to watch on TV. Pac-12 fans actually have two choices at 9 a.m. Either watch the conference opener between the two South favorites, USC and Arizona State, on Fox, or watch former Stanford coach Jim Harbaugh try to save his job as Michigan faces Indiana. The Wolverines have been the Big Ten's most disappointing program since Harbaugh arrived from the 49ers and a loss to Indiana, whether or not the Hoosiers are ranked 13th nationally, could be the last nail.
Midday, the world's largest cocktail party will take place – more than likely as it is Florida after all – as Georgia and Florida meet in Jacksonville. That game starts at 12:30 on CBS. At 4:30, the focus turns to South Bend, where the fourth-ranked Irish will try to summon some echoes and upset No. 1 Clemson. The Tigers will once again be without star starting quarterback Trevor Lawrence, which could just serve as a get-into-the-playoffs-anyway card should the Irish win.
Of course, the nightcap is No. 1 on the local list, what with Washington State finishing off the day trying to finish off the host Beavers.
In between, Pac-12 games are sprinkled around, albeit fewer than we thought just 48 hours ago.
•••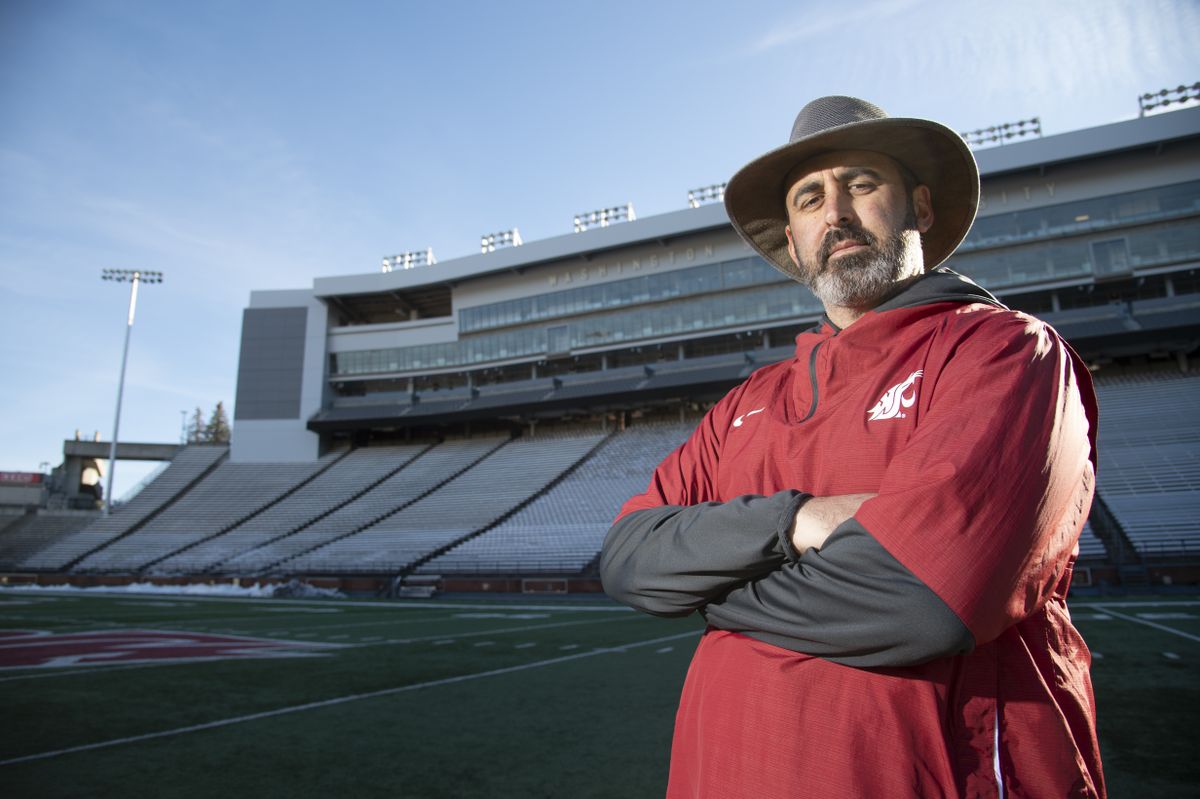 WSU: It's been 300 days since Rolovich replaced Mike Leach as the Cougars' head coach. In that time, Washington State has had lots of weight training, about five less practice than expected and little in the way of live scrimmaging. No one, maybe not even Rolovich knows what to expect tonight. Right here, though, we know what to expect from Theo Lawson. There is a story on Rolovich's first game. There is Theo's pick of which team will win. And there is the now-traditional two-minute drill. … Oregon State will also be breaking in a new quarterback today, though the Beavers have more continuity in other areas. … Around the Pac-12 and college sports, the surprise announcement yesterday Utah couldn't put enough players on the field to play Arizona overwhelmed all other news from the conference. But we probably shouldn't be that surprised, considering what's going on in the nation. … Which teams should feel best about their quarterback rooms? … Washington holds national dreams almost every season. This years' were extinguished before their first kickoff, done in by the virus. … Oregon still has its hopes alive, but Stanford will try to do what it often does, give the Ducks a tough game. … Colorado is looking forward to hosting UCLA today, but the Buffs aren't going to relax until it's over. The Bruins want to turn around their slow starts. … There is so much at stake when USC and Arizona State play today. And so much talent on the field. … In basketball news, USC has a budding star.
Gonzaga: The Zag women aren't backing down during their nonconference schedule. Lisa Fortier announced yesterday they would open the season in South Dakota, part of a four-team tournament that includes top-rated South Carolina. Jim Allen has more in this story.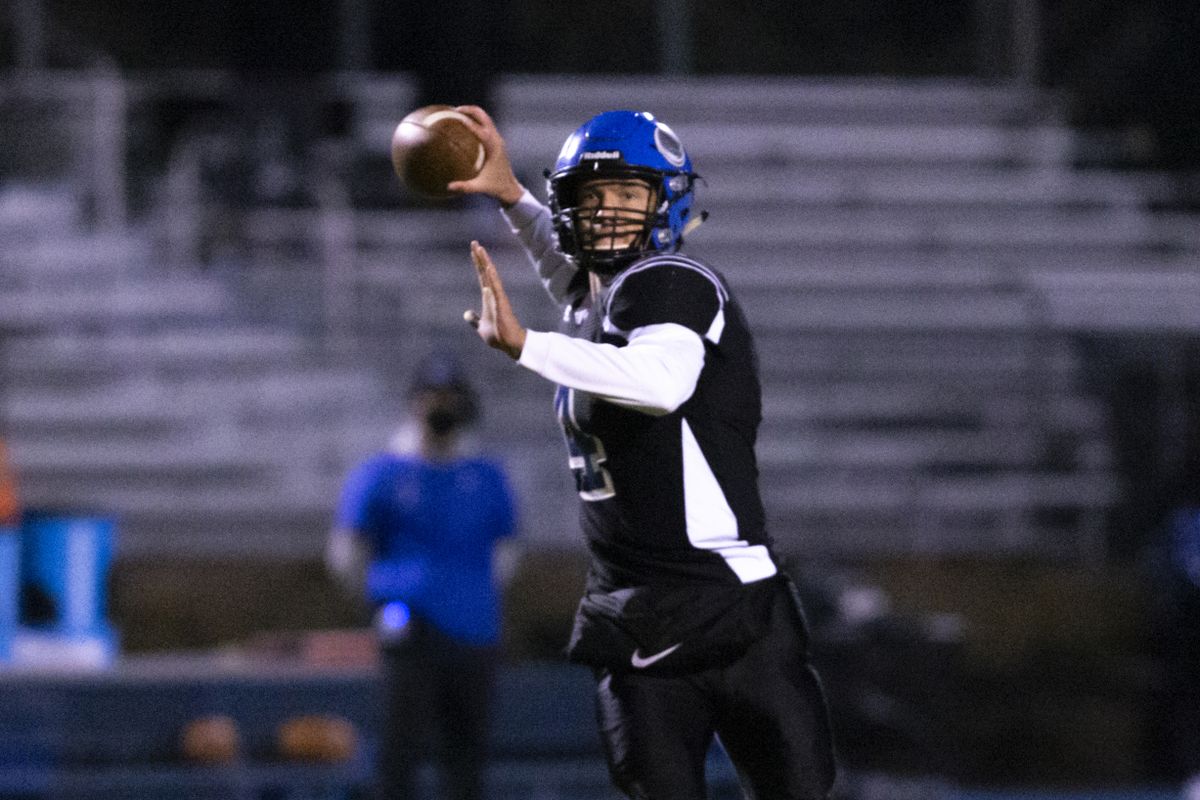 Preps: Football playoffs rolled on in Idaho, with top-ranked Coeur d'Alene breezing into the 5A semifinals with a 56-7 win over visiting Timberline of Boise. Dave Nichols has the coverage. … We also can pass along Ryan Collingwood's story of Sandpoint's win over Moscow.
Seahawks: An internet meme has become a trademark. Or will soon. Russell Wilson wants to control "Let Russ Cook." For charitable purposes, of course. … Chris Carson can't answer the bell. Neither can Shaq Griffin. But Jamal Adams should be ready. … The Hawks have every opportunity to be the NFC's top seed. … Matt Hasselbeck sees a lot of 2005 in 2000. … The makeup of Seattle's tight end room is evolving.
Sounders: It all comes down to the final match. Sunday's matchup with San Jose at CenturyLink will decide Seattle's MLS playoff seeding.
•••       
• You know what's weird? Checking out the sports schedule today and seeing a Saturday filled with college football. No, that's not weird. What's weird is next Saturday it will be filled with, for me at least, Masters golf. Now that's odd. But it's also very on-brand for 2020. Until later …
Local journalism is essential.
Give directly to The Spokesman-Review's Northwest Passages community forums series -- which helps to offset the costs of several reporter and editor positions at the newspaper -- by using the easy options below. Gifts processed in this system are not tax deductible, but are predominately used to help meet the local financial requirements needed to receive national matching-grant funds.
Subscribe to the sports newsletter
Get the day's top sports headlines and breaking news delivered to your inbox by subscribing here.
---