Sports
A Grip on Sports: Pressure on Wilson and the Seahawk secondary causes Seattle to crumble in Buffalo
Mon., Nov. 9, 2020 A GRIP ON SPORTS • If you are looking for answers for the Seahawks' putrid performance in Buffalo yesterday, a performance only matched in the Spokane area by Comcast's, than look no further than one specific position group.
•••••••
• To put the answer in the form of a question (in tribute to Alex Trebek's passing Sunday, something we will dwell upon in greater depth below), what is the Seattle secondary?
The hope of a recreated Legion of Boom has turned into a Legion of Bust halfway through this season. Weren't former all-pros like Quinton Dunbar and Jamal Adams supposed to overcome the Hawks' inability to rush the passer and shore up the leaky defense?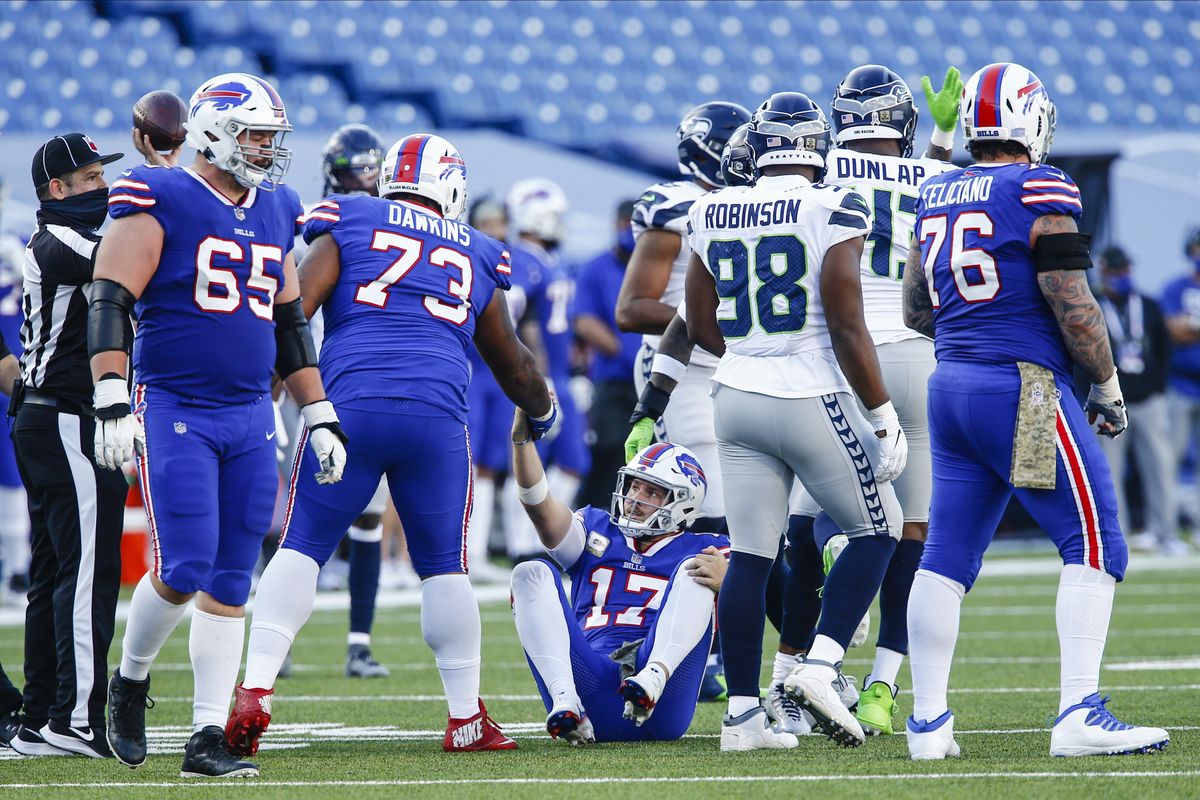 So what happens yesterday in Seattle's 44-34 loss in New York? The Hawks sack Bills' quarterback Josh Allen seven times and still give up 415 passing yards.
Think about that. So porous is the Hawks' secondary, the Bills didn't even try to run (they ended with 17 attempts after running out the clock). They accepted the fact Seattle would figure that out, come after Allen hard and didn't care. Sacks are supposed to crush an offense's soul – and kill drives. It didn't happen.
For the sixth time in eight games, the defense yielded more than 300 yards through the air.
To be fair and balanced, defensive linemen accounted for only half the sacks. The rest came from blitzes, either from linebackers or the safety, Adams. That type of pressure opens even more holes in a secondary. But it's been the Seahawks' way this season and everyone, including the Bills, knows it.
Wonder whether Sean McVay, Jared Goff and the Rams will be watching this video at all? And if the Hawks can shore up the deficiencies by next week?
The answers to those questions are yes and no. The inability of the defensive line to apply pressure alone has been an ongoing problem, one that still seems real even with additions such as Carlos Dunlap, who had a sack yesterday. The secondary's woes shouldn't be that bad, but injuries – Dunbar was hurting but tried to tough it out Sunday, Adams is just returning and Shaq Griffin was still out – have made them worse. And helped lead to such days as Sunday.
• Look as I might, I can't seem to find out why Comcast's service disappeared for a couple hours yesterday, only that it happened throughout the Spokane area. The conspiracy theorist that lives in the back of my head offered a certainly-not-true explanation: It was caused by a Seahawk fan watching in the company's Spokane headquarters. He or she was so fed up with the Hawks' play, they threw their coffee down, the ensuing splash caused a short and, boom, no one else had to see the demoralizing play. Or they just pulled a couple wires and went home. Take your pick.
• Over the past 30 years or so, we've had stretches of being a faithful "Jeopardy!" watcher. And throughout that time, we've always enjoyed the calm, understated way Trebek hosted the show. Like all leaders, he set a tone. And he set a special one the past year or so as he faced off with cancer.
As is the case often, cancer ultimately won. But it didn't. Because Trebek never let it. He bet his stash on an upbeat attitude. He won. We all felt a certain calm yesterday when we heard the news he had died. Because we knew Alex Trebek was at peace. And that's the best answer to morality's questions.
• What are your favorite "Jeopardy!" moments? My top two come from appearances in other forms of popular culture. There is the scene in "Groundhog Day" in which Bill Murray sits, sipping whisky, and shocking the other bed and breakfast guests by getting every answer correct before Trebek can finish the question. Perfect.
But the best has to be Trebek and the show's appearance on the eighth season of "Cheers." Cliff Clavin's dream board. His ultimate fall from grace. And the most memorable answer in final Jeopardy history: "Who are 3 people who've never been in my kitchen?" 
•••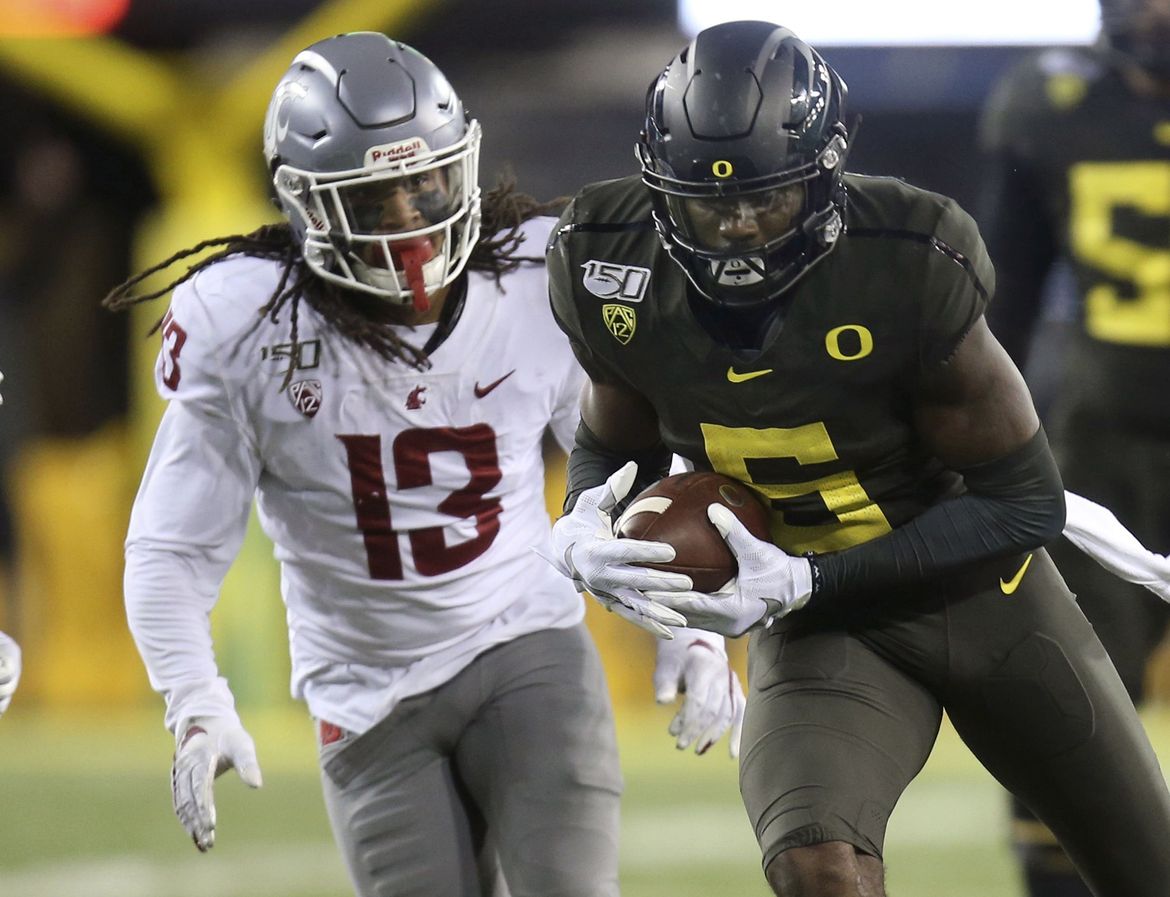 WSU: Speaking of dream boards, Nick Rolovich must have had felt that way about the scoreboard at Reser Stadium after Saturday night's game ended. Theo Lawson takes his usual look back on the Sunday after at the Cougar game. … The matchup in Martin Stadium with Oregon will begin Saturday night at 4 p.m. Theo has that story as well. … Around the Pac-12 and college sports, the football polls saw a bit of a shake up due to Notre Dame's win over Clemson. The Pac-12? Starting play didn't change things much. … Stanford was shorthanded against Oregon and it showed. The Ducks took a while to get going, but they got there. … Oregon State has to be better this week against Washington, doesn't it? … Utah's status for Saturday's game – moved from Friday already – against UCLA is in major doubt due to the Utes' COVID-19 outbreak. So is UCLA's ability to be successful this year. … Colorado's newest quarterback performed admirably. … So the Trojans were rusty against Arizona State. Wasn't everyone? Up next for USC is a trip to Arizona. … In basketball news, a transfer says he's found a home at Arizona.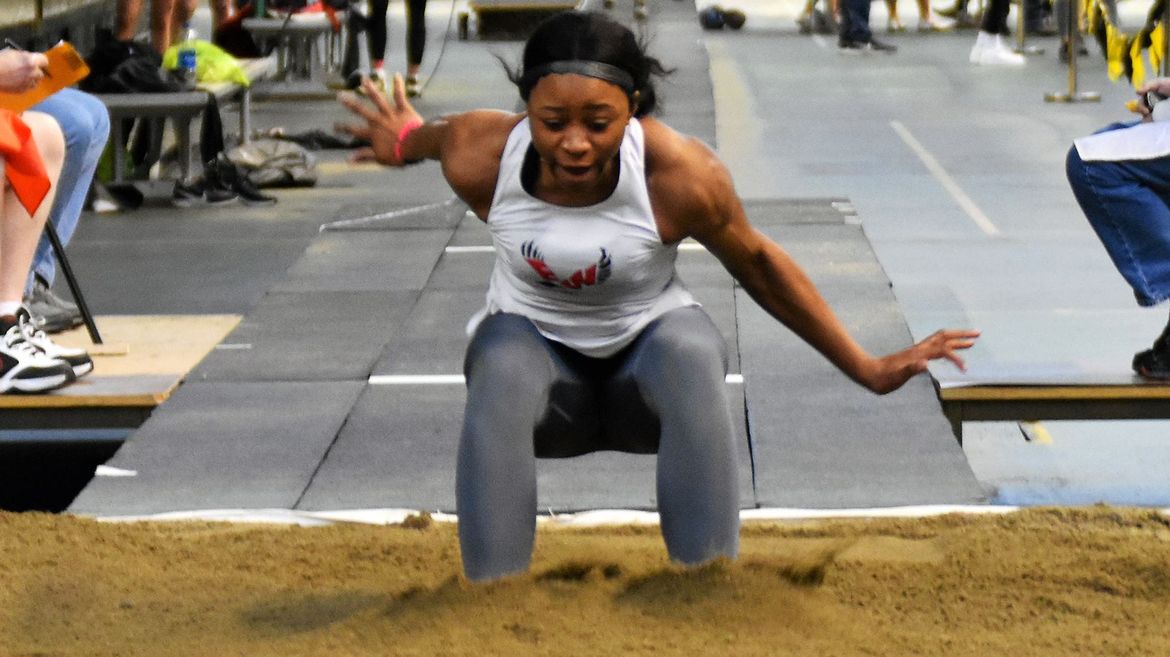 EWU: An Eagle track standout has been honored for her academic achievements. That information serves as the springboard to our local briefs this week.
Idaho: Jake Luton made his NFL starting debut yesterday and the former Idaho quarterback did well. Of course, Jacksonville lost, so it has to be Gardner Minshew's fault. Anyhow, Ryan Collingwood has the rest of the NFL performances from local college products. 
NASCAR: Chase Elliott has won the chase – and this year's Cup.
Seahawks: Our John Blanchette watched what he could of the Hawks' blundering performance and dwells on the reality of the situation. If Russell Wilson's soufflé falls flat, so do the Seahawks. … A byproduct of the poor defense is pressure put on Wilson and the offense. The quarterback was hit 353 times yesterday, though I didn't double-check that number. It certainly seemed like it. … The offense would have been more efficient if Chris Carson were available. Always is. … Remember when the defense was the heart of the Hawks? Me too. … Hey, there are grades. … Pete Carroll was given a contract extension. Fine. But he'll be the oldest NFL coach ever if he finishes it.
Sounders: Four second-half goals lifted Seattle past visiting San Jose 4-1 and into the second seed in the MLS' Western Conference. The Sounders will open the playoffs by hosting LAFC. … Portland finished third and will face FC Dallas.
•••       
• We munched on wings yesterday, though their excellent taste was marred quite a bit by the score of the game. And the fact we couldn't eat them while watching. Thanks Comcast. Until later …
Local journalism is essential.
Give directly to The Spokesman-Review's Northwest Passages community forums series -- which helps to offset the costs of several reporter and editor positions at the newspaper -- by using the easy options below. Gifts processed in this system are not tax deductible, but are predominately used to help meet the local financial requirements needed to receive national matching-grant funds.
Subscribe to the sports newsletter
Get the day's top sports headlines and breaking news delivered to your inbox by subscribing here.
---