Sports
A Grip on Sports: It's a new day for Washington State, as even when the Cougars pass, running plays a key role
Wed., Nov. 11, 2020 A GRIP ON SPORTS • There are any number of things we could say about Washington State football this morning, but five of them stood out to Theo Lawson. And, more than likely, you as well.
•••••••
• Yes, Theo wrote about five statistical areas that interested him from the Cougars' 38-28 win at Oregon State. We, while sitting here this morning, were more interested in just one of those.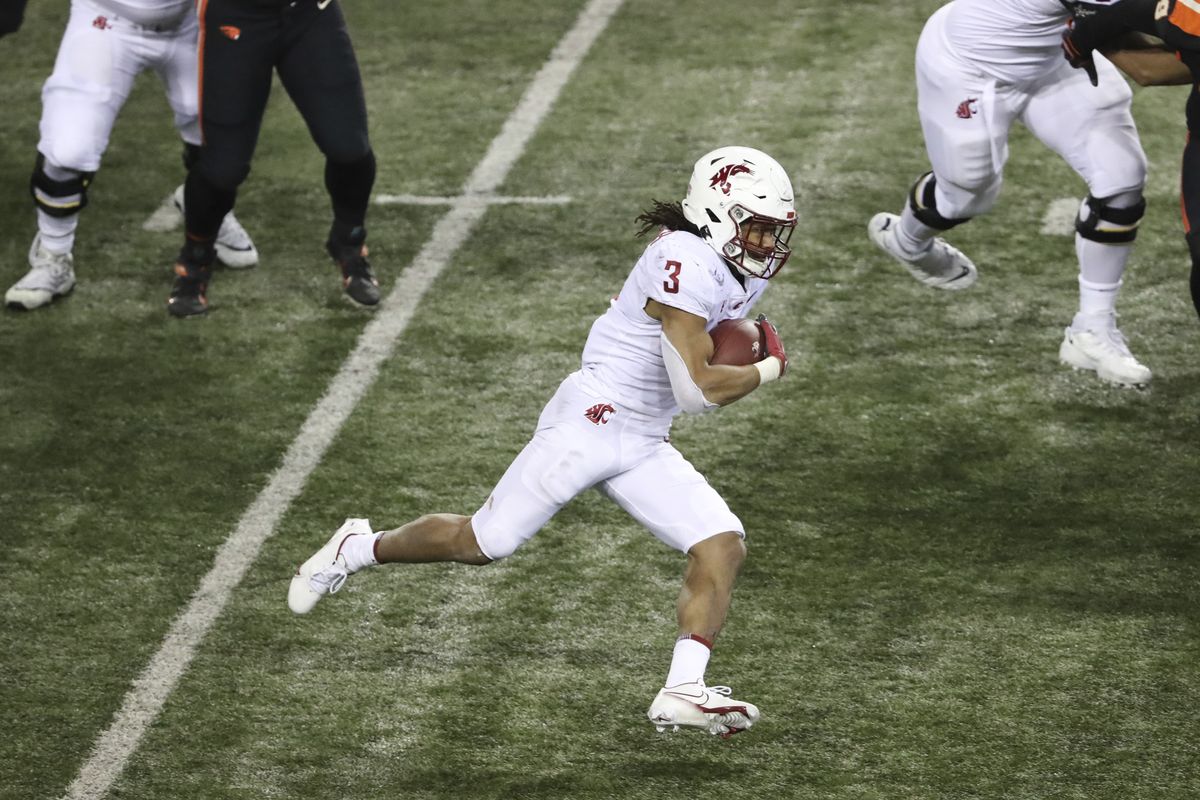 Two hundred twenty nine. That's the number of yards WSU gained running the football. It's a number not seen around the Cougar program since, well, since not that long ago. It just seems like longer. As Theo points out, the Cougars ran for more than that at times in 2016, behind their three-headed rushing attack featuring Jamal Morrow, James Williams and Gerard Wicks.
Still, during those games, we all knew where the emphasis spent most of its time. Yep, Mike Leach's group was a passing team first and foremost. The running game was a changeup.
These days it is not just the first word in Nick Rolovich's offense, it is the first point of attack. The Run and Shoot depends on being able to, well, run. The quarterback has to be able to, even when passing, because sprintouts, whether by design or not, happen. And the running backs have to be able to because, well, balance is not just a punch line to Rolovich, as it was to his predecessor.
Every once in a while Saturday night an offensive lineman pulled from his position and actually led Deon McIntosh through a hole. It took a while to get used. It's not to say linemen didn't get into space and lead block under Leach. It just was it occurred on the edges, leading screen or screen-like passes. Saturday night the Cougar o-linemen were sticking their noses into the heart of the OSU defense and trying to overpower people.
Yes, it was a bit different. And will have to continue successfully for Washington State to be successful.
• Speaking of success, that's something that's become synonymous with Gonzaga's basketball program. Lisa Fortier has continued to build on a foundation of excellence installed by her predecessor, Kelly Graves.
Did you think I was talking about the men? Understandable. That program has a 20-year history of success. The women are a little newer to this whole national limelight thing – and have yet to hit the same heights. But the program is getting closer each season. This year the Bulldogs have their first player on a national preseason award watch list. Jill Townsend was named to the Ann Meyers Drysdale Award list, given to the nation's top shooting guard.
And the Zags will begin the season ranked 21st, their highest preseason ranking ever.
Of course, that ranking will either rise or fall, considering GU will open its season in a South Dakota tournament featuring preseason No. 1 South Carolina.
Either way, this unprecedented season begins with unprecedented accomplishments for the program.
•••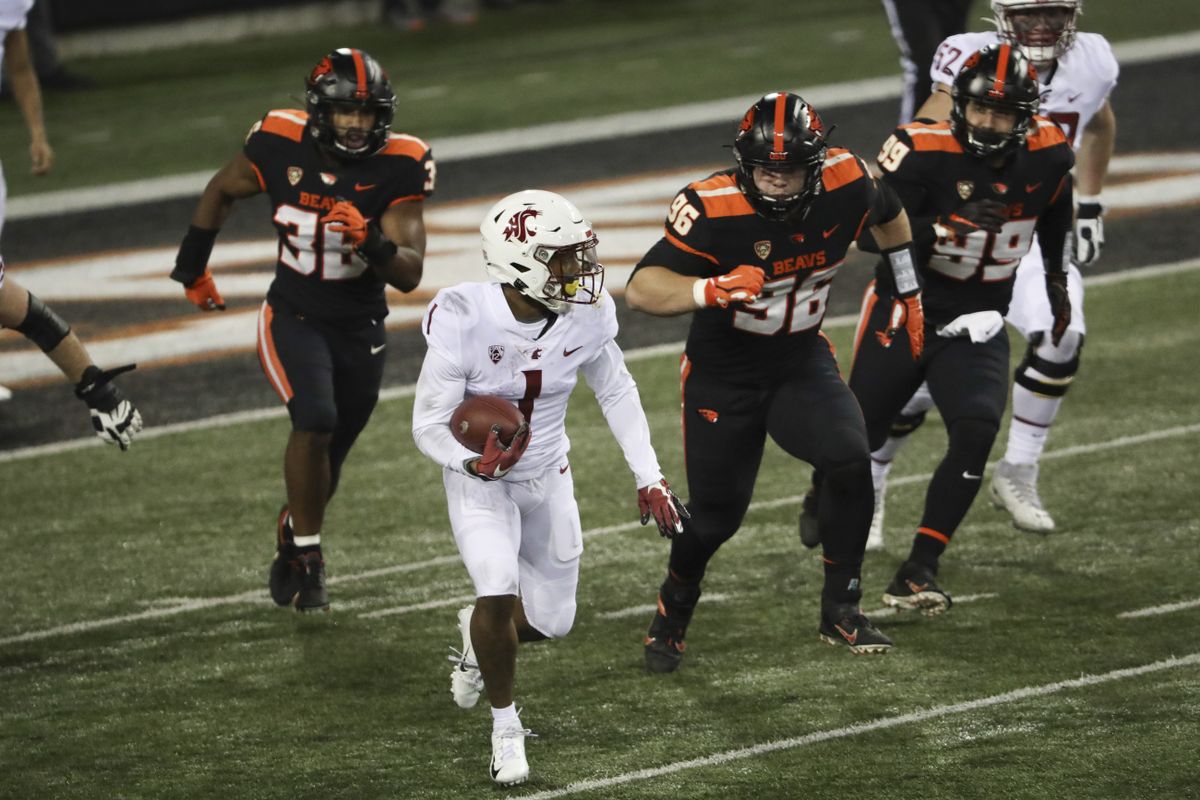 WSU: As we mentioned above, Theo has a story on some stats that stood out to him after Saturday's win. … Oregon comes to Pullman on Saturday, though the Ducks will not be at full strength. Who is this season, anyway? At least their new quarterback seems ready. … Around the Pac-12 and college sports, much of the news seems COVID-19 related. That's not good, is it? … The ratings news for the conference's first-ever televised 9 a.m. game doesn't include COVID. It does include the election, however. … Is USC the power of the conference? Well, its offense has improved. … Not only does Washington feature a new head coach, but the Huskies have a new offensive coordinator as well. … It doesn't seem as if California will be able to play this week. … Whether Utah can is still not determined either, but the Utes are trending in the right direction. … Stanford may play, but without its quarterback, Davis Mills. … Oregon State didn't play well last week. The players say they will be better against the Huskies. One player has left the team, though. … Both lines played well for Colorado. … The offense at Arizona State wants to improve against California. … An Arizona newcomer will start against USC. … The Wildcats and Sun Devils wish they had more local quarterbacks looking their way. … In basketball news, it looks as if Utah has put together a schedule. … UCLA's nonconference slate harkens back to the Wooden days.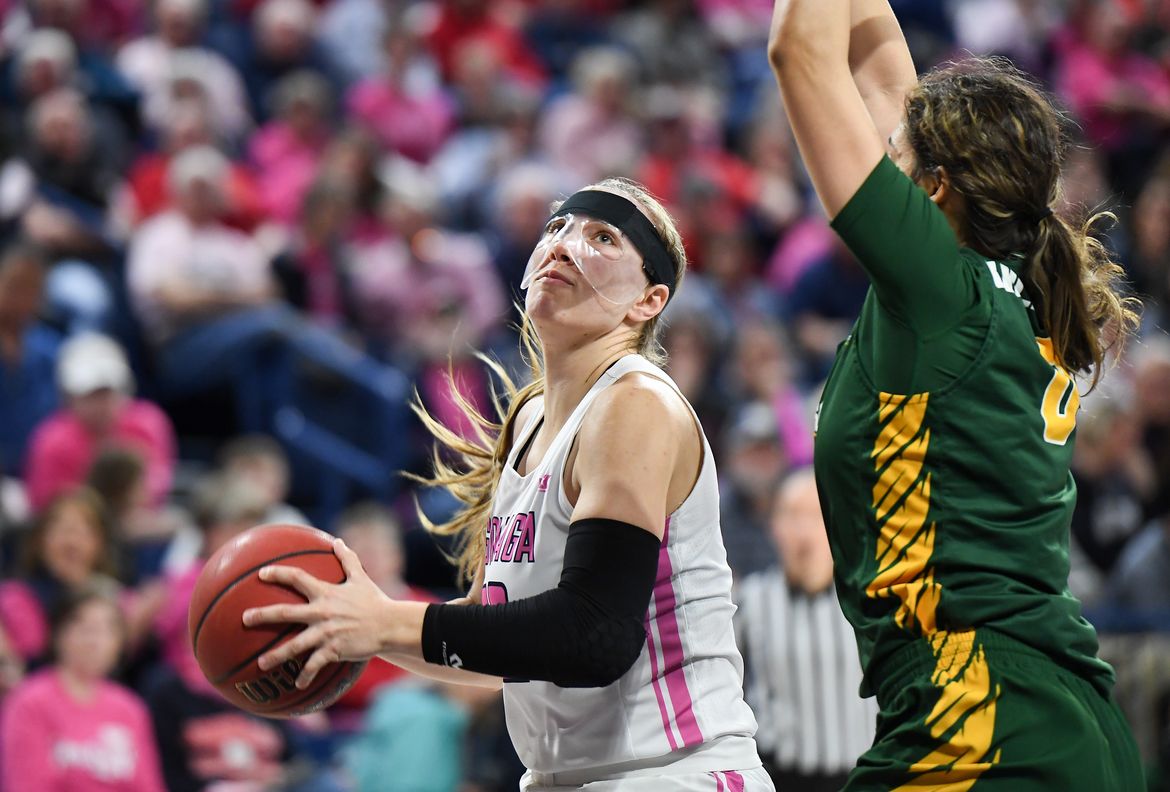 Gonzaga: The women held their FanFest event last night. Though there were no fans, there was plenty of fest, with the introduction of the players, including highly anticipated newbies, freshman McKayla Williams and transfer Abby O'Connor. Jim Allen has this story. … Jim also passes along the poll news as well as a story on Townsend's award nomination. … It looks as if the men have settled on a nonconference schedule. Jim Meehan has this story on the 11 games, which include six in the Kennel, where it's more than likely no fans will be in person. … Jim also passes along the news Filip Petrusev has withdrawn from the NBA draft. It seems sort of odd to limit such an opportunity. … Finally, Jim spoke with Larry Weir yesterday for the latest Press Box podcast.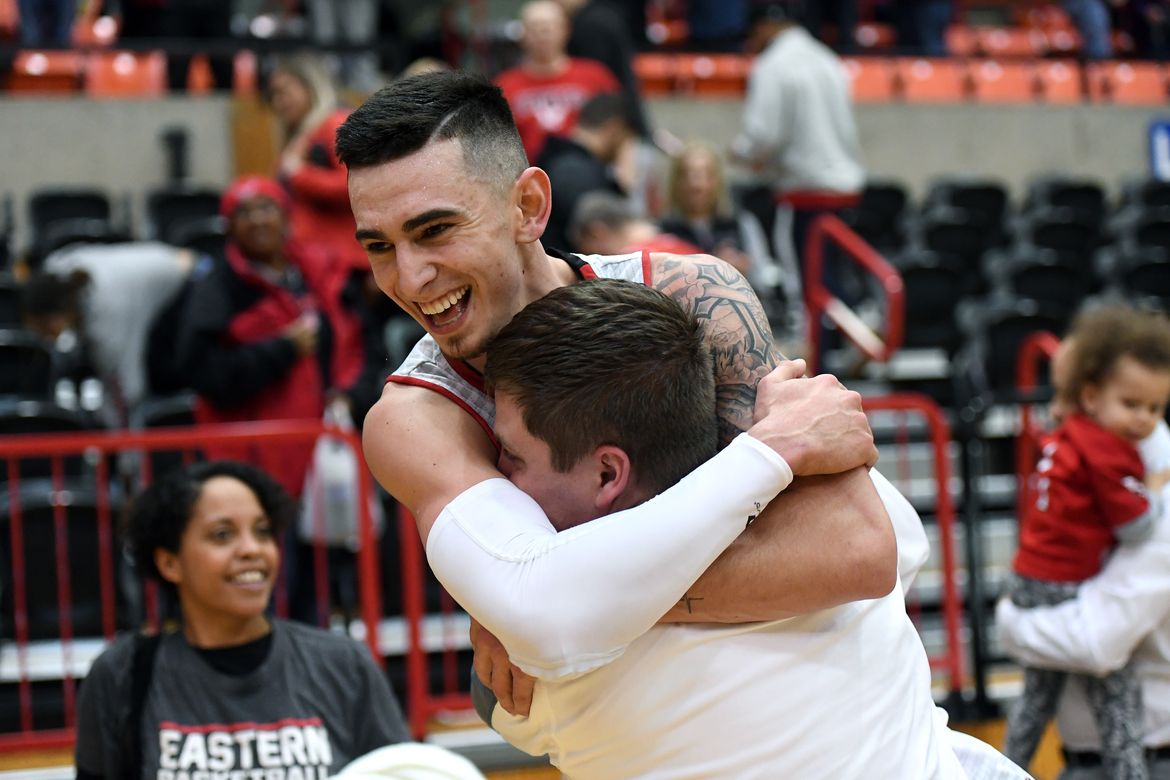 EWU: The Eagles' returning roster includes one player the rest of the Big Sky thinks is the best in the conference, Jacob Davison. The senior was voted the preseason MVP. Ryan Collingwood has all the information in this story.
Golf: Can you name the Masters' defending champion? Yep, it's Tiger Woods. He hopes he can rekindle his magic on a course he's produced many magical moments before.
Seahawks: The season is halfway over. The Hawks have won six times and lost just twice. But, thanks to a defense that is leaking like the Titanic, the record seems worse. Heck, even Pete Carroll says he doesn't recognize his defense. He just hopes as it heals, it improves. … At least no one is in CenturyLink to boo another breakdown. Fans are still not allowed. … The 2020 draft seems to have been OK.
•••       
• Today is Veterans Day. It's on the 11th day of the 11th month. And it's been nearly 11 years since my dad passed. He was the most important veteran in my life, that's for sure. He gave up a handful of the best years of his life to go into harm's way. And for that, and for everyone else who does the same thing, I will be forever grateful. There is no way to say a proper thank you to dad anymore, but to all of you out there that followed the same path, there is. So we'll say it. Thank you so much. Until later …
Local journalism is essential.
Give directly to The Spokesman-Review's Northwest Passages community forums series -- which helps to offset the costs of several reporter and editor positions at the newspaper -- by using the easy options below. Gifts processed in this system are not tax deductible, but are predominately used to help meet the local financial requirements needed to receive national matching-grant funds.
Subscribe to the sports newsletter
Get the day's top sports headlines and breaking news delivered to your inbox by subscribing here.
---