Sports
A Grip on Sports: You want normal? Gonzaga has a preseason All-American, and it was raining in Georgia. That enough?
Thu., Nov. 12, 2020 A GRIP ON SPORTS • You want normal? You crave normal? Than the irony of what's happening today in Georgia should fill your heart with, well, not joy, but something. The best golf tournament in the world spent part of its morning on pause. All because of inclement weather. It was raining in Augusta. That's about as normal as life gets.
•••••••
• We want to watch college football. And yet, every day the coronavirus rears up and forces games to be cancelled. Heck, the SEC is down four games this week. We want to watch college basketball. With the season tipoff scheduled two weeks from today, every fan is worried their team will be benched by the virus. None of that is anywhere in the same zip code as normal. But lightning and rain and whatever else Mother Nature is throwing down in eastern Georgia this morning? That's more like it. Such things have been happening every year since Bobby Jones and Clifford Roberts walked the grounds of an abandoned nursery and imagined a gold course like none other.
We had plans to watch the Masters this morning while we put together this column. To paraphrase Al Swearengen, God must have heard them – and laughed.
• When Corey Kispert trekked across the Cascades to Gonzaga University a few years back, the expectations for his tenure weren't sky high.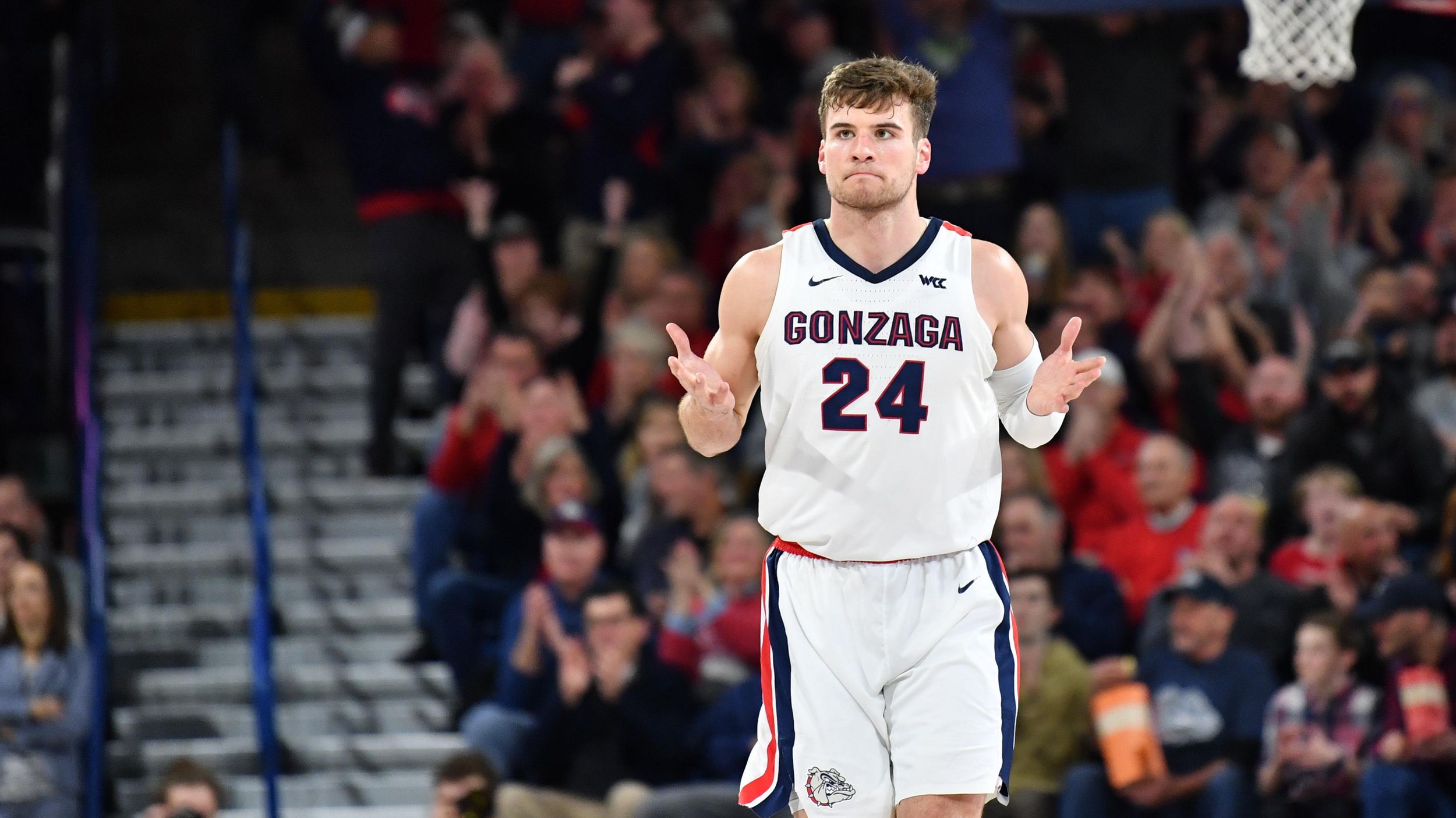 Kispert was a solid prospect, a wing with hops, a competitive attitude and a lethal outside shot. But the idea he would someday be one of the five best players in America was outlandish. Heck, his recruiting ratings, while not insignificant, were not all that high. He was considered, at best, the 72nd-ranked recruit in the nation.
At yet, here he is, on the cusp of his senior season, a first-team All-American. When the Associated Press announced its team yesterday (chosen by a vote of writers nationwide), Kispert tied with Arizona State's Remy Martin for the fifth and final spot with the first group.
How does such thing happen?
Perseverance, hard work, coaching, time, growth. Lots of little things over the past four years have combined to help Kispert develop from an also-ran – as considered by recruiting rankings – to an All-American.
Of course, there is a chance he was underrated in the first place. That he was better than many of the 71 players ranked higher than him. But the opposite could also be true. He was slotted just right coming out of King's High in Shoreline and the combination of a perfect fit and effort helped him develop into one of the best players in the country.
Either way, such ascensions have a long history at Gonzaga. Adam Morrison, Brandon Clarke, Rui Hachimura and more all emerged from under the radar to become national recognized collegiate players. And help the Zags win nearly every game.
That is Kispert's charge during his senior season. Help the top-ranked Bulldogs do something they have never done before, win a national title.
Seems like a tough assignment. But when you take into account how much Kispert has done already, you might just consider it somewhat normal. 
•••
WSU: Questions are part of life. Answers? Not so much. But Theo Lawson does his best to queries once a week. He has this week's version of his mailbag in today's S-R. … The game with Oregon will feature one of the best up-front matchups in the conference this week. The Ducks have film of Jayden de Laura to learn from. And the Cougars have the same on Tyler Shough. … Around the Pac-12 and college sports, to make sure college football games are played, everyone connected to them has to be flexible. And amenable to change. … Merton Hanks has some thoughts on the subject, shared with Jon Wilner. … Washington is focused on its first game, whenever that might be. … Will California ever get to play a game? … Oregon State's defense was gashed last week and didn't force turnovers. … Colorado seems on course in Karl Dorrell's first season. … UCLA is paying Chip Kelly a lot of money for not that many wins. … USC's defense is a work in progress. … If Arizona State does get to play Cal this week, who wins? The Sun Devils defense looks better. … Grant Gunnell has taken only a few snaps while Arizona was in a lead.  … In basketball news, Oregon is looking for shooters. … Remy Martin is an All-American.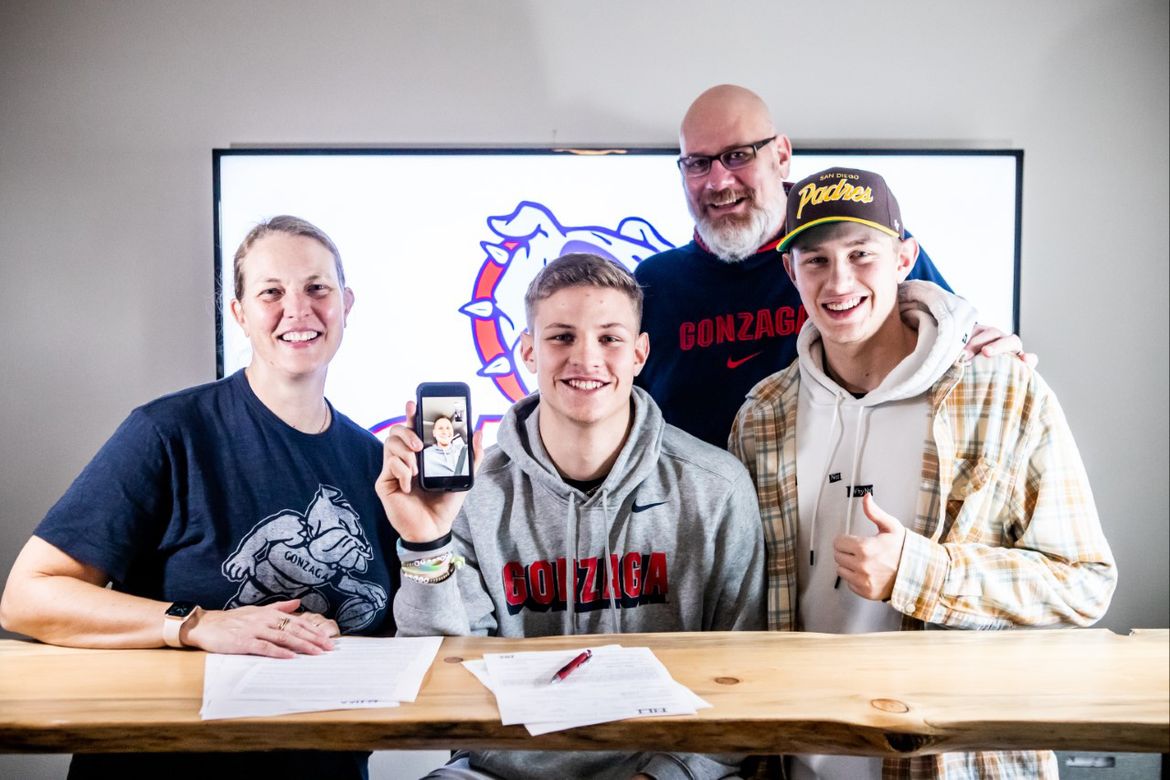 Gonzaga: Besides the Kispert news that Jim Meehan covers here, there is also signing day news available. Jim has a story on Gonzaga's two early signees, both of whom are from the Northwest. … Jim Allen has coverage of the women's signee, who is from a bit farther away. … Elsewhere in the WCC, returning players at USD and BYU have motivation to continue to improve.
EWU: The Eagle men are expected to finish the Big Sky Conference season atop the league standings. So are the Idaho women. Ryan Collingwood has a summary of the coaches and media picks from the conference's preseason media event. … Larry Weir talks about the news from the event in the latest Press Box podcast.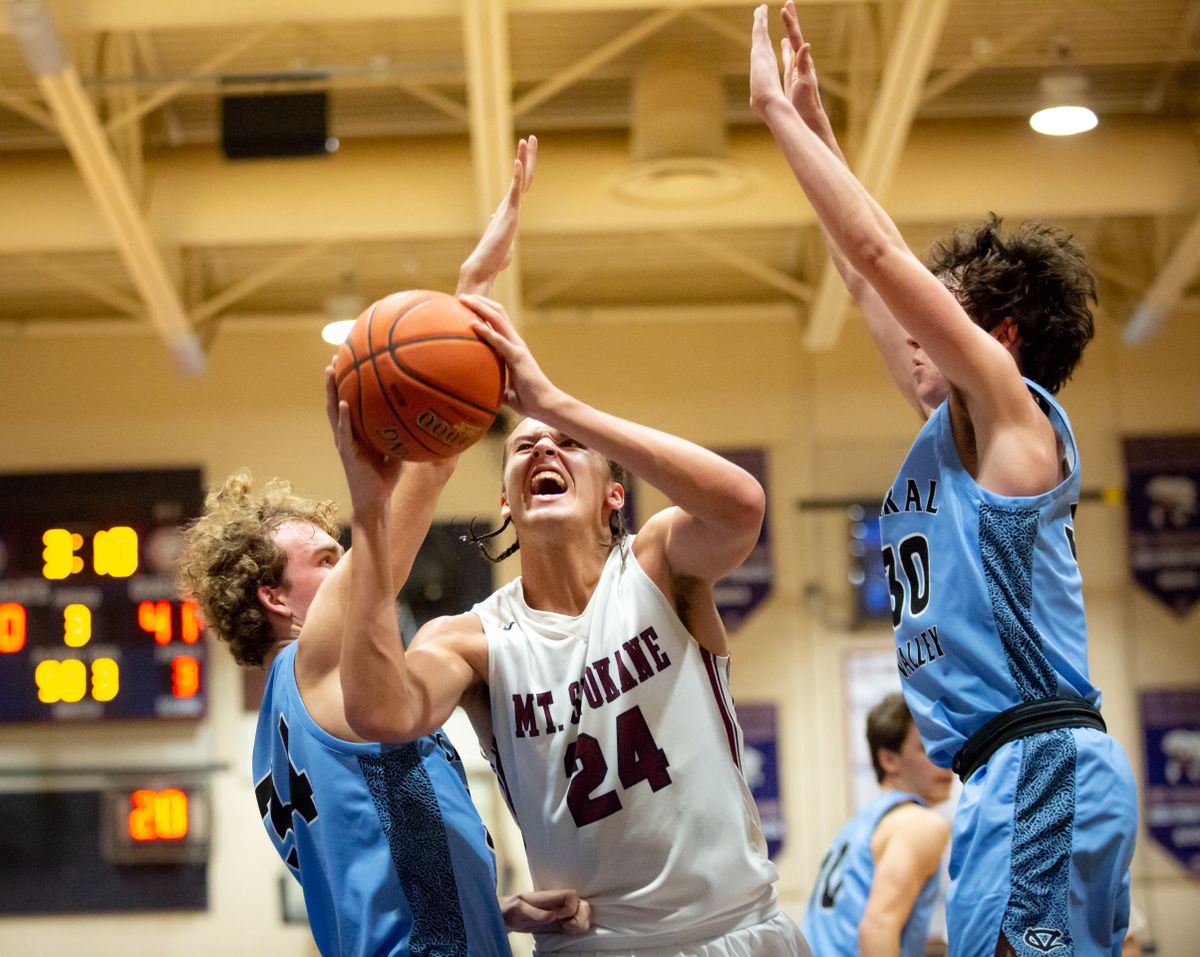 Preps: A few local athletes signed letters of intent yesterday, including Mt. Spokane's Tyson Degenhart, who will be playing basketball next year at Boise State, and Ferris' Cole Omlin, who will be high jumping for defending national track and field champion Texas Tech. Dave Nichols has more in this story.
Chiefs: Though the WHL is waiting to begin its schedule until after the first of the year, a few Chiefs are out playing with other clubs. Dan Thompson checked in with players picking up some ice time in creative ways.
Seahawks: Bobby Wagner admits the defense needs a lot of work. … Halfway through the season, Seattle is doing better than average in most ways. … Whether or not either of the two top running backs is going to play this week is still to be determined. Seattle has a bunch of players hurt right now, including in the secondary. … The Hawks' best has to come up with a draw with the Rams' best of Seattle is to have a chance. … DK Metcalf's abilities were wowing folks even in his college days.
Mariners: If you like "hype" videos, the M's have one for you about Kyle Lewis.
•••       
• One of the best reasons to coach youth sports has nothing to do with winning or losing on the scoreboard. It has to do with watching the players you deal with mature into adults. Every once in a while you catch a hint you might just have made a difference in a life. Got a whiff of that yesterday. It is what life is ultimately about, right, helping others? Until later …
Local journalism is essential.
Give directly to The Spokesman-Review's Northwest Passages community forums series -- which helps to offset the costs of several reporter and editor positions at the newspaper -- by using the easy options below. Gifts processed in this system are not tax deductible, but are predominately used to help meet the local financial requirements needed to receive national matching-grant funds.
Subscribe to the sports newsletter
Get the day's top sports headlines and breaking news delivered to your inbox by subscribing here.
---