Sports
A Grip on Sports: The real world's problems intrude in college football's attempt to keep entertaining fans
Sat., Nov. 14, 2020 A GRIP ON SPORTS • Is you favorite college football team playing today? Before you answer, you better make a quick check of your newsfeed. Games have been canceled that quickly these days. Or changed. Meanwhile, in the real world …
•••••••
• Sure, college sports exist in the real world. They are played by real people in real places at – often – unreal hours. The games are part of our collective consciousness. It's just, occasionally, it doesn't seem as if that's the case. Today is one such occasion.
If you had your heart set on watching Utah play in the Rose Bowl today, you can't. Or California playing Arizona State. Or a dozen other games around the country. They have been canceled or postponed or declared a no-contest. It's almost as if there is something going on that makes it seem almost silly to be holding on to the season.
There is a pandemic raging throughout the nation. The numbers of people suffering from COVID-19 are growing exponentially. A certain percentage of those who fall ill from the disease will die. There is a certainty about it. And the opposite is true. Cut the number of cases, cut the deaths. They are ways to mitigate the spread but we, and I will include myself in this number, seem tired of doing them. So we spread ourselves around more and more, all the while aware our actions will help the disease spread. Part of that includes sports.
We want to watch. We want to participate. We want them to happen. But if the past few weeks have taught us anything, below the professional level, it's almost impossible to make it work without some sort of spread. Players, coaches and fans get sick, not only forcing cancellations but spreading the disease in their community and putting more stress on an already stressed healthcare system.
And yet we continue to try to force an oblong ball into a square hole week after week. After all, we need our football or basketball or soccer or whatever.
Do we, really?
There are arguments to be made we do. Sports are more than just a diversion in modern society. They have taken over the role, in many ways, of unity-builder in most communities. A shared experience in a world divided into shards. And sports also keep young people not just physically fit, but mentally as well. The build teamwork. Enforce social mores. Allow for peaceful interaction.
All of those are good. But good enough they need to feed a virus that threatens to engulf society and destroy hundreds of lives each day? That's the essential question, isn't it? Is sitting down in front of your television on a Saturday and watching your favorite university play worth the lives it may impact forever? In other words, is it essential to keeping our society functioning, because we are getting to the point quickly essential is all we will be doing until a vaccine courses its way through our national bloodstream.
• No matter what the answer is in your mind, the games that can be played today will be played. Included in that number, right now, is Washington State hosting 11th-ranked Oregon.
In the latter half of the Mike Leach era, the Cougars dominated Oregon, winning four consecutive times (and probably should have won a fifth, back in 2014, if a pass interference call had been made), before losing last season in the last seconds.
That era has passed, however, giving way to Nick Rolovich's Pullman tenure. It started well last week, emulating Leach's success against Oregon State – the Cougars have won seven consecutive times against OSU – with a 38-28 win in Corvallis. The Ducks, however, are a different animal. They are better on both sides of the ball. And they should be better prepared, considering they have film of WSU's new defense and offense from which to learn.
It's going to be cold and possibly wet in Pullman this afternoon – the game kicks off at 4 p.m. on Fox – but there shouldn't be snow. The white stuff should start touching down, again, at about 10 p.m. In other words, we probably won't get to see what type of traction Rolovich's run-and-shoot offense has in the snow until the Apple Cup.
Today, we get to see how the Cougars work against one of the nation's best teams. That's more than enough.
•••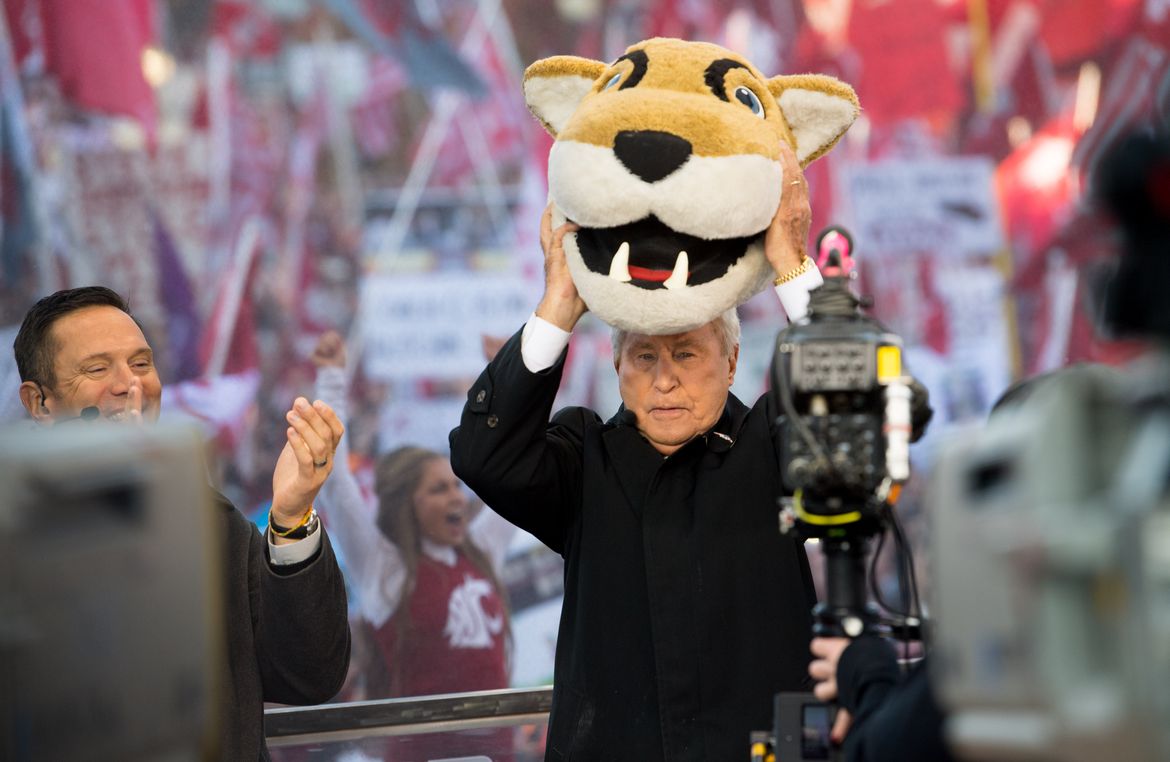 WSU: Oregon presents a series of challenges no one else on their schedule will present to the Cougars. That's probably why Theo Lawson picks the Ducks to win. … Theo also has a preview of the game and a look at players to watch. … The Ducks have some issues with players being out, ranging from a targeting suspension to injuries. … Oregon's dime package performed well against Stanford. … With UCLA playing Sunday this week, next week's matchup with Oregon has been moved from Friday night to Saturday. … Around the Pac-12 and college sports, Washington has been matched up with a handful of opponents to open its season. But something has happened to each game. The Huskies are more than ready to start their year. … Oregon State was a bit embarrassed by the performance against WSU. The Beavers will be trying to do better this week. … California couldn't play last week. This week the Bears were cleared to go. But then their opponent, Arizona State, was hit with an outbreak (including head coach Herm Edwards) and that game was canceled. Time for a pivot. Cal will head to the Rose Bowl and a Sunday morning matchup with UCLA. … The Bruins were set to host Utah today. Then the Utes had more positive tests. Game off. Now, will Utah punt on the entire season? … Stanford should have had its three players last week in a loss at Oregon. The conference issued a mea culpa yesterday. Those players will be available against Colorado. The Buffaloes are just focused on picking up win No. 2. … How has Colorado done, financially, since joining the Pac-12? The Denver Post delves into that today. … USC travels to Arizona for today's game. The Trojans just hope to play. The Wildcats just want to compete. … It was 20 years ago Pete Carroll stepped on the L.A. campus and changed the program's trajectory. … In basketball news, the coronavirus will also cast a long shadow in that sport as well.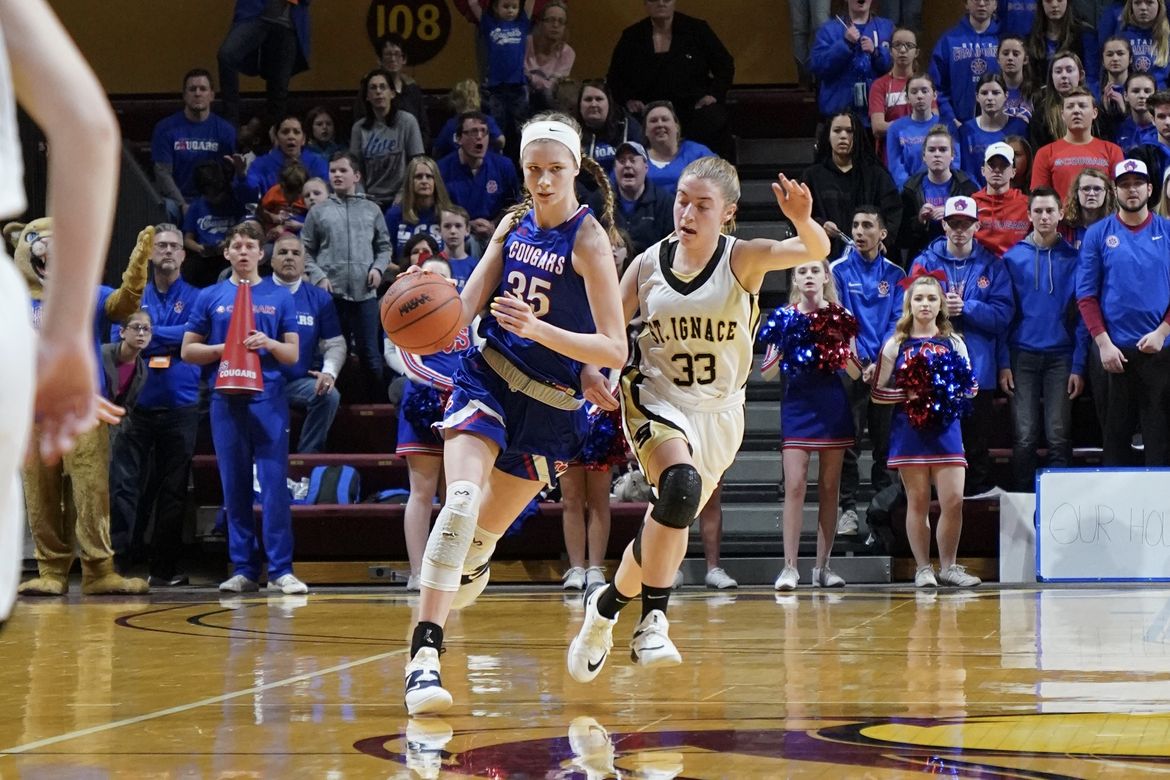 Gonzaga: For the first time in school history, the GU women have signed a high school player considered a five-star recruit. Bree Salenbien, a wing from Michigan, signed her letter of intent yesterday and will attend Gonzaga next season. Jim Allen has more in this story. … Larry Weir spoke with Tom Hudson yesterday about the men. Their conversation is part of the latest Press Box podcast.
Preps: The high school football season in North Idaho is over. Dave Nichols has a roundup that covers semifinal losses in the State playoffs for Coeur d'Alene and Sandpoint. … In case you missed it – as I seemed to – Dave talked with Larry on Thursday for a Press Box podcast.
Seahawks: There are so many key players out for Sunday's game with the Rams, the Hawks seem almost 49er-like. … Russell Wilson is not injured. His amnesia is actually a good thing.
Mariners: The times are changing in baseball's front offices. Larry Stone feels it's about time.
Sounders: Alex Roldan has been Christian's brother for so long, it's almost as if the modifying phrase is part of his name. … Some team support personnel have tested positive, but the players are clear for now.
•••       
• Never in the history of the Masters has the cut line been in red figures. It wasn't this week either, though even par was mandatory to keep playing this weekend. That's unheard of. Then again, so is major golf in November. Until later …
Local journalism is essential.
Give directly to The Spokesman-Review's Northwest Passages community forums series -- which helps to offset the costs of several reporter and editor positions at the newspaper -- by using the easy options below. Gifts processed in this system are not tax deductible, but are predominately used to help meet the local financial requirements needed to receive national matching-grant funds.
Subscribe to the sports newsletter
Get the day's top sports headlines and breaking news delivered to your inbox by subscribing here.
---