Sports > Outdoors
For first time in 30 years, Banff film festival goes virtual
Mon., Nov. 16, 2020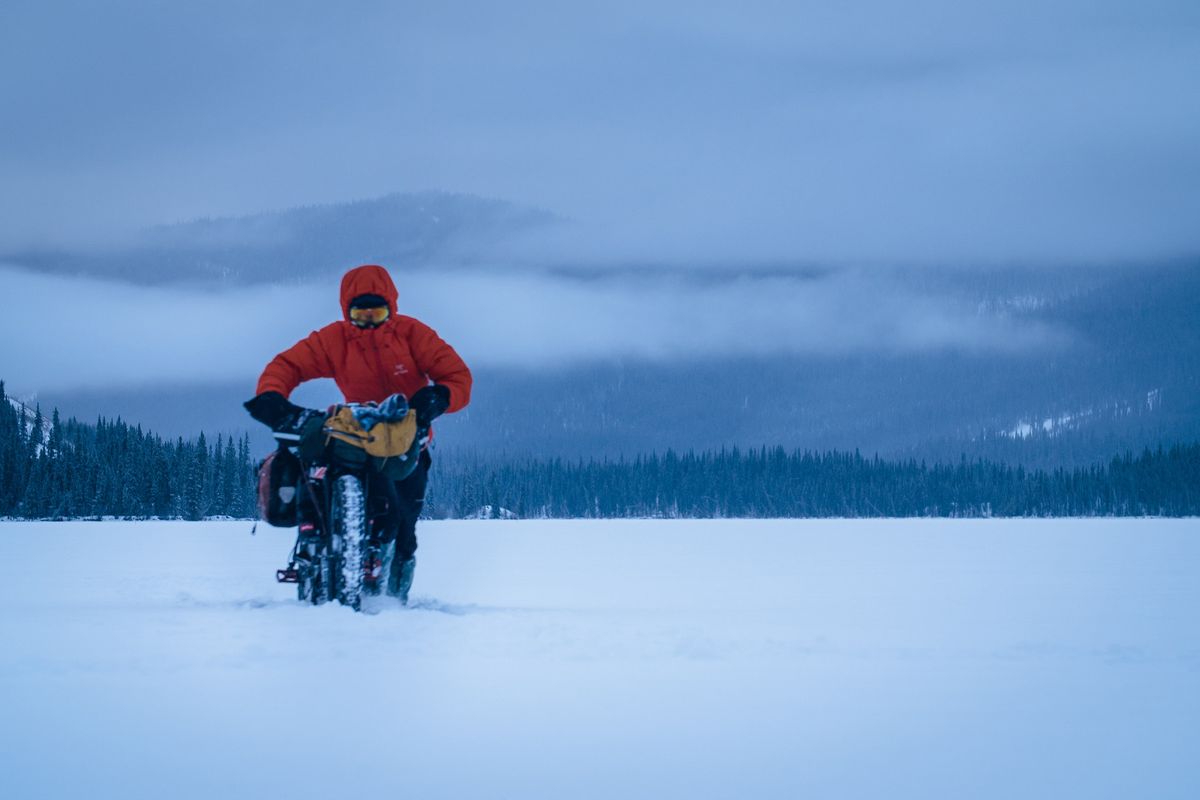 For the first time in more than 30 years, there won't be a live showing of the Banff Film Festival in Spokane. Pictured is a still shot from the film "Frozen Road" from the 2017 Banff Mountain Film Festival.  (BEN PAGE PHOTO)
For the first time in more than 30 years, there won't be a live showing of the Banff Film Festival in Spokane.
"This is a nice stopgap," Paul Fish said. "But I was really hoping to touch base with our Spokane customers (in person)."
Instead, there will be a one-night virtual show available to view in all areas on Nov. 26, Fish said. As in previous years, the exact film lineup won't be announced until closer to the show date.
For decades, Fish, the owner of Mountain Gear until it closed last year, booked the traveling film festival in the United States.
Because of the ongoing pandemic, live shows are impossible. Fish and Banff film festival organizers are hopeful it will be possible to have some live shows after Jan. 21.
"Looking at the COVID forecast, I think live-in-theater shows are unlikely next season, but I will have some tentative dates between late January and mid-April," Fish wrote in an email. "Drive-in shows are a possibility and we are looking for venues to work with."
The Banff Centre for Arts and Creativity already canceled much of the planned 2019-20 world tour screenings and the center is struggling financially, Fish said.
According to the Calgary Herald, 40% of the center's operating budget comes from its conference and hospitality business, which was decimated by the pandemic. That led to the center laying off nearly 300 employees in June. The Alberta government, which provides some of the arts center's funding, also tightened its budgets in response to the pandemic.
"I actually made a donation to the Banff Centre," Fish said.
Despite all the uncertainty, Fish was impressed with this year's films.
"I really loved many of this year's films and was surprised how strong they were," he said.
Local journalism is essential.
Give directly to The Spokesman-Review's Northwest Passages community forums series -- which helps to offset the costs of several reporter and editor positions at the newspaper -- by using the easy options below. Gifts processed in this system are not tax deductible, but are predominately used to help meet the local financial requirements needed to receive national matching-grant funds.
Subscribe to the sports newsletter
Get the day's top sports headlines and breaking news delivered to your inbox by subscribing here.
---