In the early 1980s, John Hughes graduated from advertising work and for writing humor pieces for National Lampoon magazine and began a new career as a comedy screenwriter.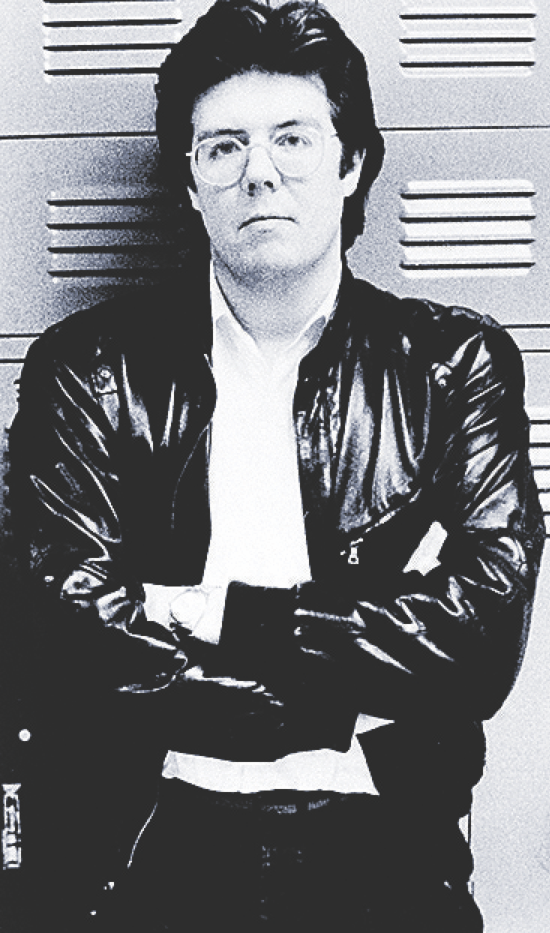 In addition to practically reinventing the genre of the teen comedy in the mid-1980s, Hughes would pen such classics as the "Vacation" series of movies, the warped take on buddy movies, "Planes, Trains and Automobiles," and a film that turns 30 today, Nov. 16, 2020, – "Home Alone" – that is still the highest-grossing comedy in movie history.
---
Hughes' biggest film: 'Home Alone'
Director Christopher Columbus auditioned about 200 other boys before circling back to Macaulay Culkin, who he had used in his previous Hughes film, "Uncle Buck." Co-star Joe Pesci told Entertainment Weekly: "Mac is not like a 9-year-old. He's an old man already."
In the scene shown here, Culkin was supposed to simply slap aftershave on his cheeks but he forgot to pull his hands away – so he improvised a scream. Columbus loved it so much that he left it in the film. This became the scene used in the movie posters.
Because of child labor laws, Culkin was allowed to be on the set only five hours a day and could work no later than 10 p.m. – which made it tough to shoot night scenes. Culkin was known to curl up on the floor of the set and take naps between takes.
In one scene, Culkin is shown jumping on a bed. Columbus had crew members lie on the ground in order to catch him if he fell while jumping. In another scene, Culkin's character flips through a Playboy magazine. The crew taped pages together so Culkin wouldn't accidentally see any nude photos. Culkin did have a stunt double: A "very short 30-year-old man."
Catherine O'Hara, who played Culkin's mother in "Home Alone" said that Culkin still calls her "Mom."
In 2018, a 38-year-old Culkin would reprise his role in this film for a TV commercial for Google Assistant.
John Williams would pull in an Academy Award nomination for his work on the score for "Home Alone." In addition, Williams and lyricist Leslie Bricusse would be nominated for an Oscar for Original Song for "Somewhere in My Memory."
Culkin was paid $110,000 to appear in the original "Home Alone," but producers paid him $4.5 million to reprise his role for a sequel. That film, too, would be a box office success – the second-highest grossing John Hughes-written movie.
A third sequel – not starring Macaulay Culkin and considerably less successful than the first two "Home Alone" movies – would follow in 1997. TV movie sequels would follow in 2002 and 2012.
Last year, Disney announced plans to remake all the "Home Alone" movies for its Disney+ streaming service. Production began in February but was halted a month later because of the pandemic.
---
Hughes' later years
Meanwhile, Hughes wrote several more films – most notably the Disney films "101 Dalmatians" and "Flubber" – but he gradually cut back on his work load in the 1990s, became reclusive and stopped giving interviews to the entertainment media. His final big film, "Maid in Manhattan," was based on a story Hughes wrote under the name Edmond Dantès.
Hughes was taking a walk near his hotel during a trip to New York City in 2009 when he suffered a fatal heart attack. He was 59.
The next Academy Awards ceremony included a tribute to Hughes' work. Several stars from his films – Culkin, Molly Ringwald, Judd Nelson, Ally Sheedy, Anthony Michael Hall, Jon Cryer and Matthew Broderick – took the stage to talk about what Hughes had meant to them and to their careers.