News > Crime/Public Safety
Police arrest suspect in downtown killing
UPDATED: Wed., Nov. 18, 2020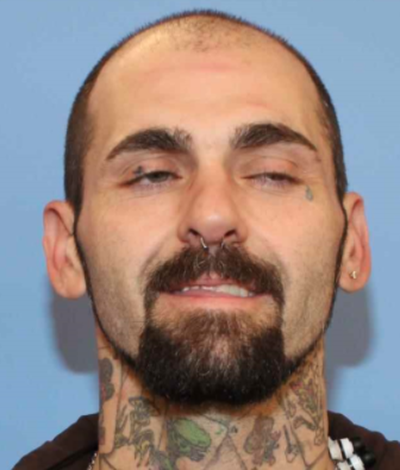 After having little to go off of early in the investigation, police have identified a suspect in the downtown stabbing death of 40-year-old Anthony Vornheder on Oct. 1.
Vornheder, who had been homeless for several years, was stabbed six times in the chest and died on the way to the hospital.
On Tuesday investigators announced they were searching for Garry L. Norman, 37, on suspicion of second-degree murder. They announced his arrest near the intersection of Sprague Avenue and Jefferson Street just before 9 p.m. Wednesday. 
Norman, who has an expletive tattooed on his right hand knuckles and "COPS" on the left, according to the release, has been convicted of at least nine prior felonies, according to court documents.
Police are asking anyone who knows the whereabouts of Norman to call Crime Check at (509) 456-2233. Callers can remain anonymous and information will be relayed to the lead detective and other investigators, the release said.
Norman is 5'9" and weighs about 160 pounds. He has multiple tattoos, including playing cards on his neck, a tear drop under his left eye and the expletive and "COPS" on his knuckles, according to the release.
The release said community members should not try to detain Norman.
"He should be considered armed and dangerous," the release said.
About a month after his death, Vornheder's sister Angelique Vornheder said police had few leads regarding his killing. She was becoming desperate to find his killer and considered offering homeless people downtown money for information, she said.
Angelique Vornheder wasn't sure why he was killed, but thought it might have been for passing information to police. The day before he died, Anthony Vornheder told his sister he'd talked to police. She said someone had also punched him in the face that day.
Angelique Vornheder declined to comment on the announcement of a suspect Tuesday.
Maggie Quinlan can be reached at (509) 459-5135 or at maggieq@spokesman.com
Local journalism is essential.
Give directly to The Spokesman-Review's Northwest Passages community forums series -- which helps to offset the costs of several reporter and editor positions at the newspaper -- by using the easy options below. Gifts processed in this system are not tax deductible, but are predominately used to help meet the local financial requirements needed to receive national matching-grant funds.
Subscribe to the Coronavirus newsletter
Get the day's latest Coronavirus news delivered to your inbox by subscribing to our newsletter.
---