Sports
A Grip on Sports: A strange week has been made even stranger by things such as a Thursday night Seahawk game
Wed., Nov. 18, 2020 A GRIP ON SPORTS • OK. I will say it. This week is weird. I blame the NFL. Partly because the Seahawks will be wearing their garish "color-rush" uniforms but mainly because they will face Arizona on Thursday night. For the second time this season. The first one didn't go all that well.
•••••••
• One good thing about the Hawks playing on Thursday? You can watch the RedZone Channel all day Sunday. There's your silver lining folks.
But if there ever were a Thursday one would believe the Seahawks are set up to fail, this would be it.
All signs point that way. Losses in three of their last four games, including the streak-starter in Arizona. A defensive secondary limping around as Kyler Murray comes to town. The running game almost nonexistent and Russell Wilson in a decision-making funk.
Which means I'm expecting a blowout win for the home team. And the 12s going wild – on Zoom, of course.
But even a 42-17 Seattle victory won't make this week normal. Not after all that's happened on the coronavirus front and all that could happen before Saturday ends.
The Cougars' game has already been altered somewhat, what with the conference announcing yesterday the game time has been moved up a half hour. Instead of a sleep-inducing 8 p.m. start at Stanford, WSU will begin at a sleep-inducing 7:30 p.m. If the game is played in California. I have this odd feeling the purple designation for Santa Clara County will come into play some how (purple always seems to cause the Cougars problems lately). Maybe a bureaucrat will wake up Friday morning and realize there is supposed to be a game in 36 hours at Stanford. They'll decide that can't happen. And next thing you know, the Cardinal have to fly north. We'll see.
At least the NBA draft will be normal. A bunch of soon-to-be-really-rich guys hugging Adam Silver. Wait, it's going to be held virtually? No awkward handshakes or hugs? Darn you 2020.
Still, tonight's event – it starts at 5 on ESPN – will be fun to watch, even without the weird seating area where players are shown getting more and more uncomfortable as their name fails to be called. I wonder if, halfway through the first round, someone who expected to be picked in the first three or four picks, pulls the plug on their living room camera. "Accidentally." Now that would be great TV.
•••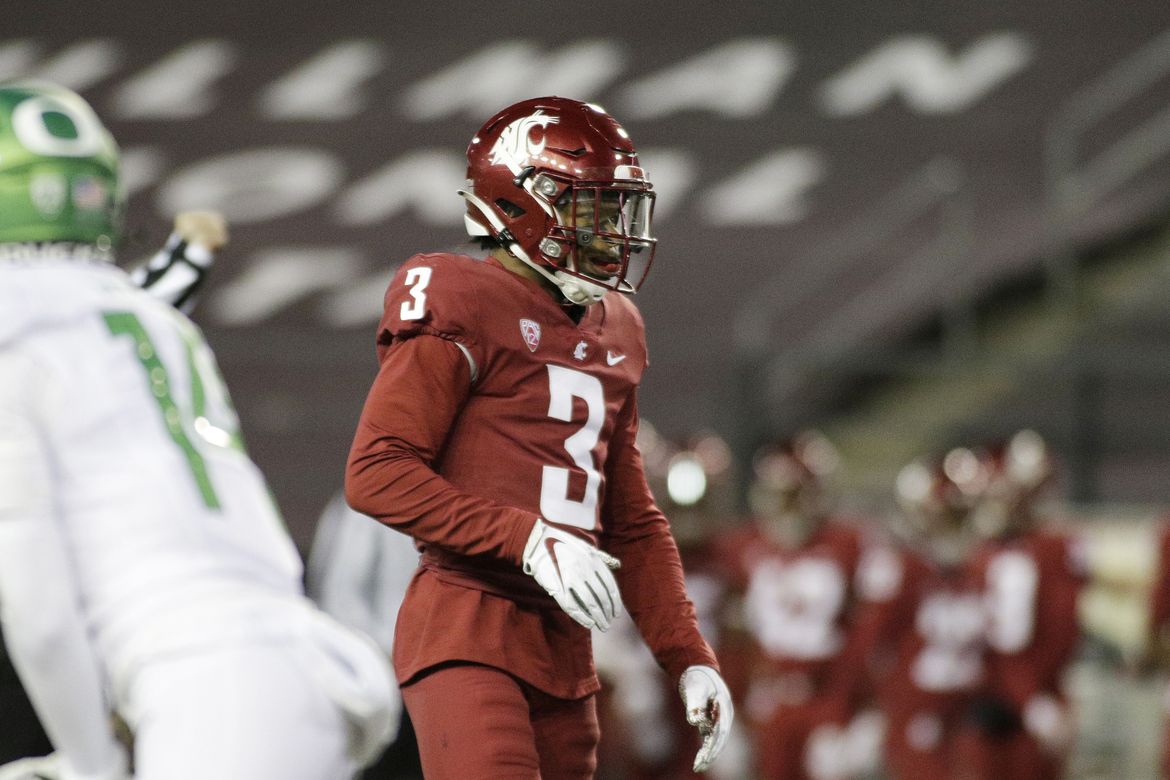 WSU: Daniel Isom seemingly became part of the collateral damage when defensive coordinator Tracy Claeys decided he didn't want to coach for Mike Leach's program midway through last season. But Isom never left Pullman after being told to leave the team. He finished his degree. And finished his time in purgatory, rescued by the coaching change. Now he's back being an important part of the defense. He spoke with reporters yesterday and Theo Lawson told his story this morning. … The Boise State series is off until the next decade. Theo has that news as well. … Finally, Theo spoke with Larry Weir yesterday for the latest Press Box podcast. … Dan Thompson examines crowd noise in empty stadiums. Now that's a subject I never thought I would ever see written about. But here we are in 2020. … Aron Baynes is a free agent. The former WSU big man has made a place for himself in the NBA. The truncated offseason will be important to him. … The coronavirus numbers are up and the restrictions are tighter around Stanford, Washington State's opponent Saturday. But David Shaw says the Cardinals have adjusted and are staying put. … Around the Pac-12 and college sports, the tiebreaker scenarios in the conference are interesting, considering the recent cancellations. … Utah has yet to play, but the Utes expect to be able to face USC this week. Next weekend, Arizona State may not be able to go (again), so there is talk in Salt Lake City about Utah and BYU playing. That would be interesting. … Trent McDuffie has added a new assignment for Washington this season. … Jermaine Kearse has found his way back to the Husky program. … Oregon has lost a freshman linebacker to injury. The depth will have to stand up again. … The game time for the Ducks' matchup with UCLA is still unclear. … The Bruins' running game hummed along against California…. If you want to pinpoint a strength for Oregon State, run blocking is it. … Sam Noyer is thriving in Colorado's new offense. … Two brothers are leaving USC. … An Arizona player is right where he wants to be. … In basketball news, the women's preseason polls and all-conference teams were announced yesterday. Stanford is expected to end Oregon's three-year run atop the standings, though Kelly Graves' recruiting class should make things interesting. Arizona was slotted second. We can also pass along stories concerning Oregon State, Washington, Utah and Colorado. … UCLA's men expect to play faster this season. … Arizona is juggling its future nonconference opponents, including Gonzaga.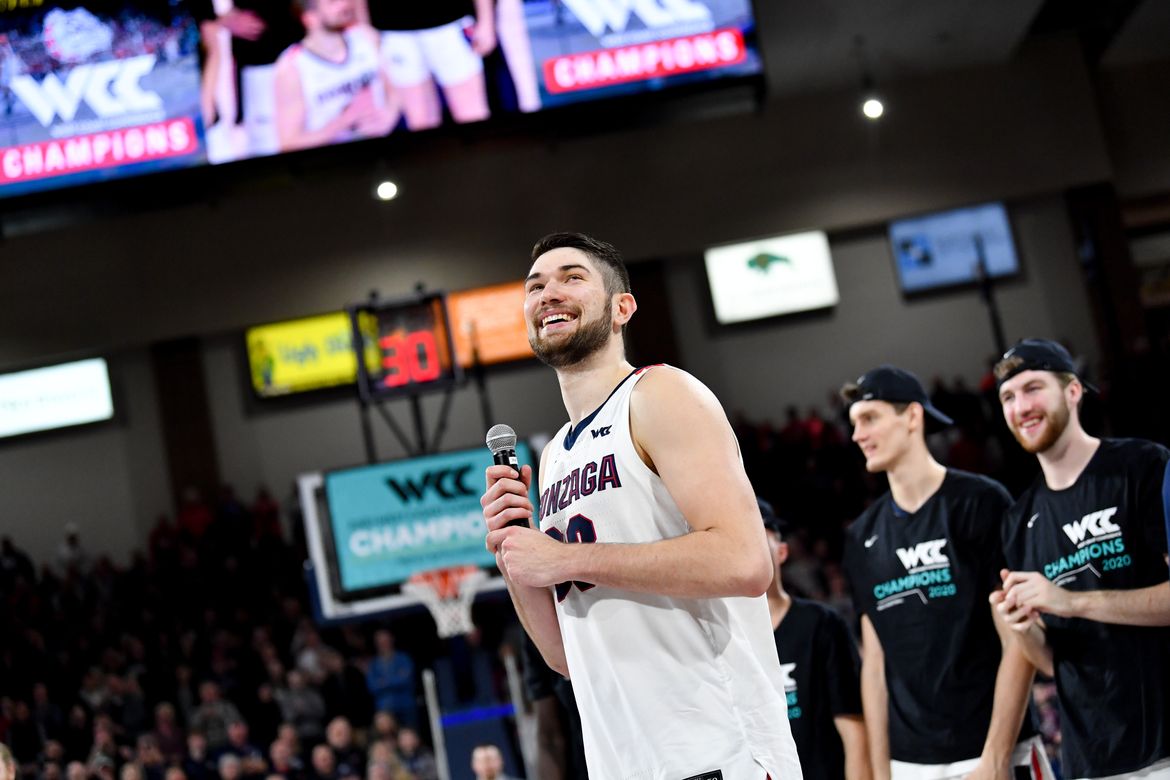 Gonzaga: Killian Tillie might have experienced the most interesting of Gonzaga careers of all time. Success, disappointment, injuries, big moments, Tillie saw it all in his years in Spokane. He'll find out what that career has wrought concerning the NBA today. Jim Meehan has the story. … Jim also delves into the Zags' graduate rate. … Jill Townsend is a nominee for the Naismith Award, given to the top player in college hoops. Jim Allen has more information. … Elsewhere in the WCC, one of Tillie's former rivals in conference play hopes to hear his name called as well.
EWU and Idaho: Checking in around the Big Sky, Montana's basketball schedule includes four games against Pac-12 or SEC schools. … Montana State won't be playing in front of any fans. … Same with Idaho State. … Northern Arizona can't wait to start the season for its new coach. … Northern Colorado will depend on its experience.
CCS: The third time should be the charm for the Sasquatch as the school has picked Jessica Kramer to replace longtime women's basketball coach Bruce Johnson. Ryan Collingwood has the story of this choice, the school's third attempt to fill the position.
Shock: It may be a year later than he hoped, but Sam Adams was happy to announce the Spokane Indoor Football League team's schedule yesterday. Ryan has more in this story. … The Arizona Rattlers are returning to the Suns' arena this season.
Seahawks: Russell Wilson should be the focus of the Hawks' offense. He just shouldn't be the focus of their running game. He should get some help tomorrow night against visiting Arizona. … The offensive line's injuries haven't helped either. … All of those things make this game worth watching. … By the way, did I actually hear Wilson refer to himself in the third-person yesterday? If so, he may have unofficially jumped the shark. He did use the term "overcomer" when talking about himself, which I am reasonably sure the first time that term has been used in this context. … Bobby Wagner believes in Wilson.
Mariners: Julio Rodriguez missed the 2020 season due to a wrist injury. He was hit in the wrist recently. No, it's not as bad as the last one. You can breathe fine people.
Sounders: Ken Griffey Jr. buying into the ownership group? Now that's really cool.
•••       
• The NBA is finalizing plans for its 2020-21 season. Included, as of now, is an end date of July 22. The Tokyo Olympics are set to open July 23. This could be a problem, especially for international players contractually obligated to represent their home county in such events. Until later …
Local journalism is essential.
Give directly to The Spokesman-Review's Northwest Passages community forums series -- which helps to offset the costs of several reporter and editor positions at the newspaper -- by using the easy options below. Gifts processed in this system are not tax deductible, but are predominately used to help meet the local financial requirements needed to receive national matching-grant funds.
Subscribe to the sports newsletter
Get the day's top sports headlines and breaking news delivered to your inbox by subscribing here.
---