Sports
A Grip on Sports: Tonight's Seahawk game may be their most important one of the season
Thu., Nov. 19, 2020 A GRIP ON SPORTS • Of all the recent innovations instituted by the NFL in the past 20 years or so, Thursday night football has to be the worst, right down there with the way the league handles replay or marks the football. The Seahawks' appearance this year occurs tonight. At home vs. the Cardinals. Strap in folks, because we don't know what's going to happen.
•••••••
• You know how the last few late-night visits to Arizona have gone, don't you? If not, they have been awful, trust me. Unexpected or odd losses. Injuries. Nationally televised meltdowns. A personal house of horrors for Seattle.
At least we got through that earlier this year with a minimum of screaming. If you don't count the stifled screams following the first loss of the season, which included injuries to key players, a missed field goal, some inexplicable defensive coaching decisions and one bone-headed special teams penalty.
Since the 37-34 overtime loss in the desert Oct. 25, the Seahawks have played three games. They have lost twice.
Chris Carson, injured in the game, has been unavailable for all of them. So has Carlos Hyde, who is expected back tonight to bolster the Seattle running attack. Not only did the Cardinals hand Seattle its first defeat that Sunday night, they also wrecked the Hawks for the next few weeks, if not the season.
Which makes tonight crucial. If they lose, not only would the Seahawks, at 6-4, be a game behind Arizona, they would really be two back considering the tiebreaker. But a win would even the tiebreaker playing field and, at 7-3, propel the Seahawks into a month of winnable games: at the Eagles, home vs. the Giants and Jets and at Washington. A win tonight and Seattle could easily be 11-3 heading into the final two NFC West games against visiting Los Angeles and at San Francisco.
Just that is enough to tune into Fox at 5:30 tonight. But if you add in the weird happenstances that usually occur on Thursday nights, it is really must-see TV.
• For our Seahawk-centric meal tonight, I'm going to do my best to emulate Dick's Hamburgers. The Seattle version. After all, the game is in Seattle. Those of us watching at the Grippi abode will have a choice of a Dick's Deluxe or a cheeseburger. We are also offering fries. Sorry, but I can't guarantee instant service. Though the onions will be free.
• How good was the coaching job Mark Few and his staff did at Gonzaga last season? If the NBA draft last is any indication, exceptional might be the right descriptive word.
The Zags were going to be either the top or second seed into the NCAA tournament when COVID-19 intervened. That's pretty amazing if consider they had no one on their roster the NBA felt was ready to play in its league. Remember, Gonzaga prides itself on developing NBA-capable players. And it does that (see Brandon Clarke and Rui Hachimura and Kelly Olynyk and others).
But what Few and company is really good at is developing teams. Taking disparate parts, melding them together and beating their opponents. Those opponents often have better talent – if you use the draft as your guide. Western schools like Arizona (three players drafted last night) or Washington (two first-rounders) have discovered recently winning against GU (zero players picked) isn't easy, if not downright impossible.
That's what team basketball is all about, pulling together a group that is greater than its individual parts. In some cases, much greater. These days, few programs in college basketball do it as well as Gonzaga.
•••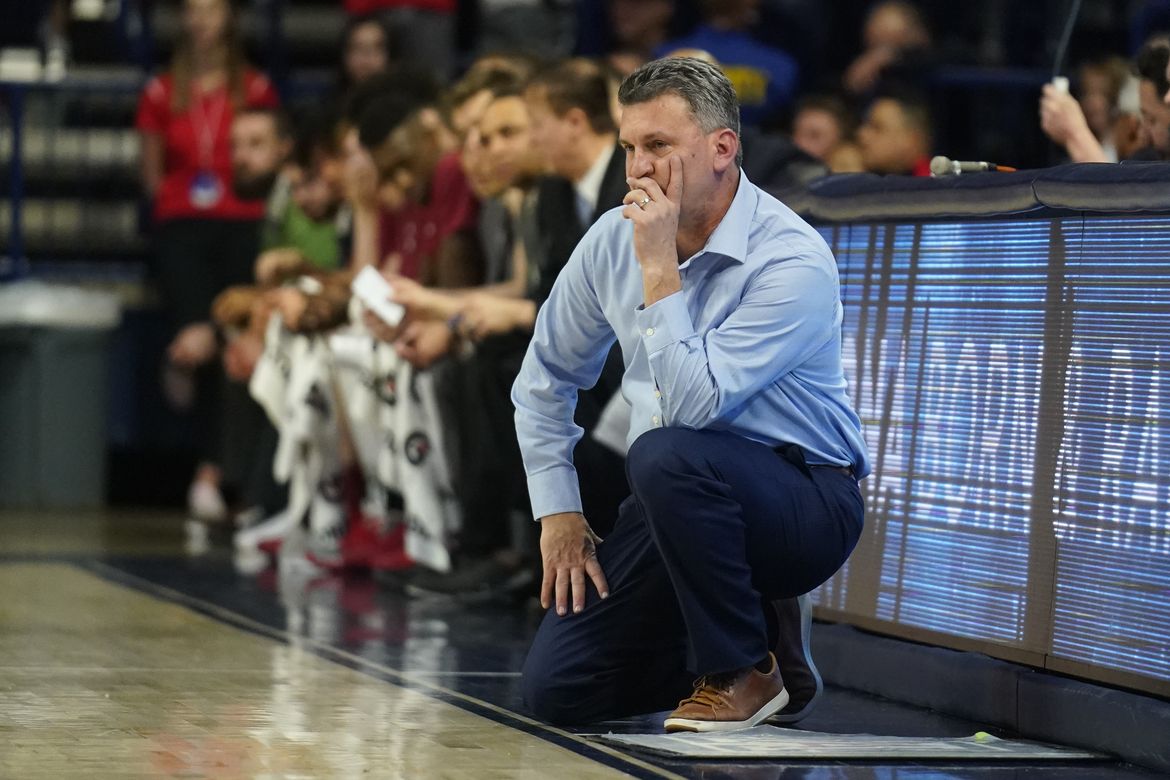 WSU: Early in the day there was big news from Pullman. Basketball coach Kyle Smith has tested positive for COVID-19 and will miss the Cougars' first game. Theo Lawson, en route to California for Saturday's football game, put together this story. … He also has another one on their upcoming nonconference schedule. … Later last night, CJ Elleby became the first WSU player since Klay Thompson to be taken in the NBA draft. Theo has that story as well…. Speaking of Thompson, he was injured yesterday while playing in Southern California. How bad is it? It is still to be determined. … Max Borghi hasn't played a down for the Cougars yet. He's out with an injury. But that doesn't stop folks from asking about him for Theo's weekly mailbag. … One of Washington State's commits has decided to reopen his recruitment. Theo has more here. …The Cougars face an uphill climb to make one of the few bowls that will be played. … Around the Pac-12 and college sports, the conference had decided not to have any nonconference football games this season. But as postponements of conference games pile up, the Pac-12 might rethink that decision. For example, Colorado does not have a game this week. Neither does Colorado State. Is there a way for the two to play in these uncertain times? … Washington's Dylan Morris is more about winning games than posting statistics. … The best part of 2000 for Oregon State? Maybe it was the win over the Ducks, which cost them a trip to the Rose Bowl. Right now, the Beavers want more from their linebackers. … Utah will have to fill a void in its running game. … USC's pass defense has gotten help from the rush. … A grad transfer has boosted UCLA's offense. The Bruins will need it and more against Oregon. The game will kick off at 12:30 p.m. … Despite decent play from its specialists, Arizona continues to lose field position. … In basketball news, Arizona is still fiddling with its nonconference schedule. … Another transfer to Washington is eligible this year. Why isn't every transfer?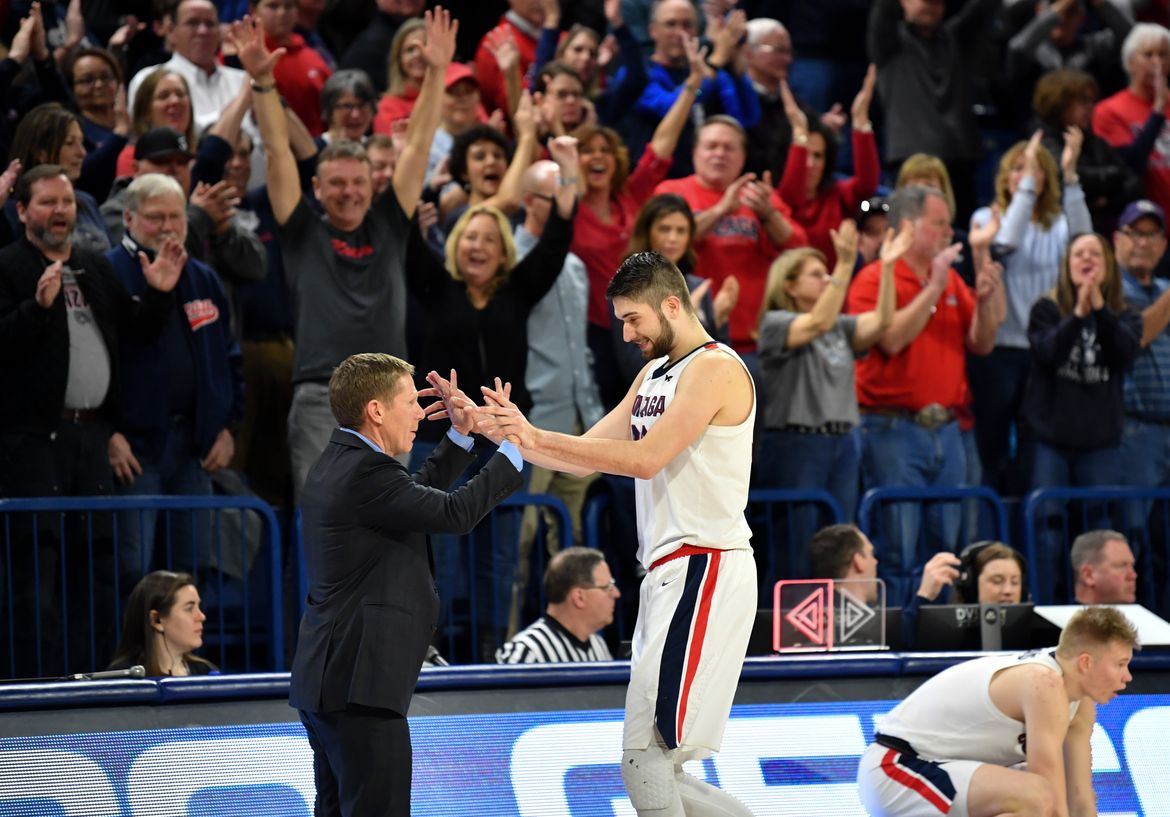 Gonzaga: Killian Tillie was the only Zag eligible for the NBA draft. And his name wasn't called. But that's not the end of his story. Reports have him signing a two-way deal with Memphis, Clarke's current home. Jim Meehan has more in this story. … It's official. The Bulldogs will face Tennessee on Dec. 2 in Indianapolis. Jim has that story as well. … Larry Weir's latest Press Box podcast features a conversation with The Slipper Still Fits' Steven Karr about GU.
Idaho: The first two games on the women's basketball schedule have been canceled already. The Vandals are dealing with COVID-19-related roster issues. … Around the Big Sky, Portland State (as well as the University of Portland) has seen its basketball practices shut down. The state has yet to put them on the same level as Oregon and Oregon State.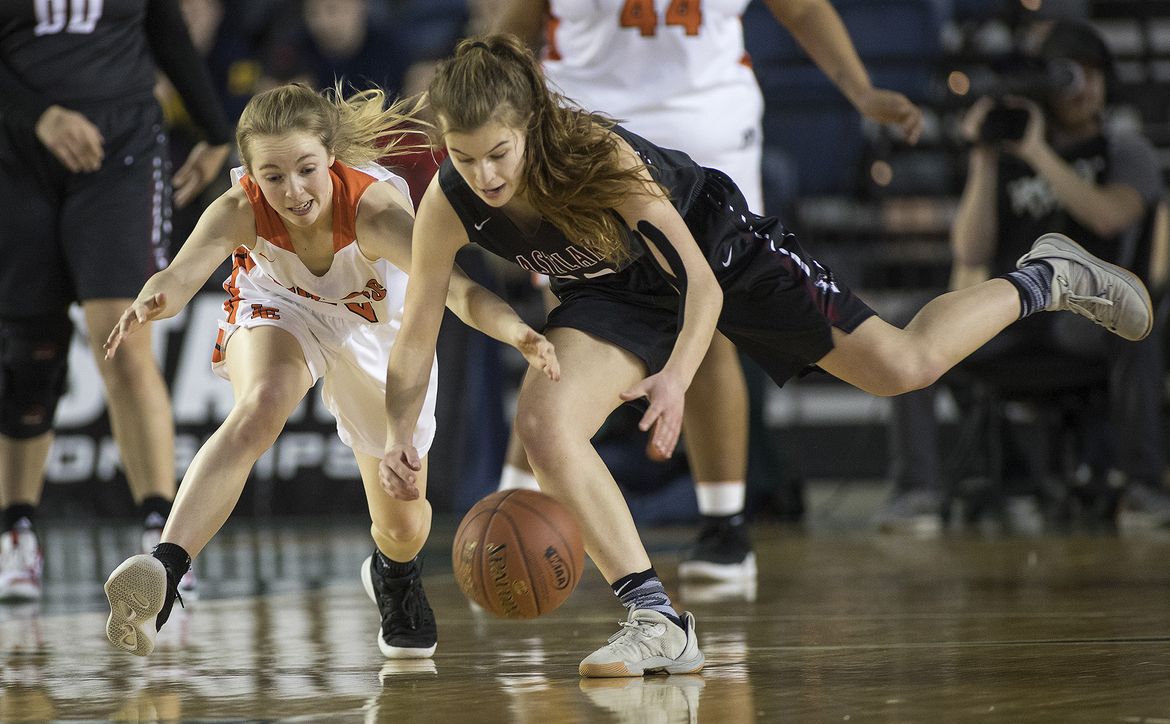 Preps: Eastern Washington has dipped into the GSL for a point guard. Lewis and Clark High's Andie Zylak signed with the Eagles yesterday. That's just part of Dave Nichols' prep notebook. … The WIAA has put off the start of high school sports again. Ryan Collingwood has all the details in this story. Don't expect this to be the last change the organization makes.
Chiefs: With the WHL season starting later than usual, Spokane's players are trying new things. Dan Thompson tells us one of them is even trying the coaching thing.
Shock: The roster is populated by a bunch of players from one college football conference. That it is the SEC is no coincidence. Ryan has more about the franchise mining the premier conference in the nation.
Seahawks: For Seattle to win tonight, Russell Wilson needs to play like he did earlier this season. If the rushing attack plays that way as well, it will be easier on him. … How the Hawks use DK Metcalf may be crucial tonight. … Former Husky and current Cardinal Budda Baker is a table tennis addict. It's all thanks to Chris Petersen.
Mariners: Some of the M's prospects were doing well before everything in their Arizona complex was shut down. … Andy McKay talks with Ryan Divish about everything minor league related. … The most shocking news to emerge Wednesday? Robinson Cano was caught taking performance-enhancing drugs again. No way. He told us the last time he was caught he didn't do it. And he would never do it again. Yet, here we are. By the way, the M's are on the hook for some of his salary this season. If he doesn't get paid, they shouldn't have to send the money to the Mets, right?
Sounders: Seattle will bring everyone to its playoff match with LAFC. Its opponents can't say that.
•••       
• I'm kind of glad I can't travel anywhere today. I understand driving the mountain passes east and west are pretty harrowing this morning. Though it's not as if I could travel I would drive. Nope. If things were, you know, as they were a year ago, I might just get on a plane and go someplace warm. It's supposed to be 73 in Las Vegas today. Shorts weather. Heck, golf weather. I would like that. Maybe someday. Until later …
Local journalism is essential.
Give directly to The Spokesman-Review's Northwest Passages community forums series -- which helps to offset the costs of several reporter and editor positions at the newspaper -- by using the easy options below. Gifts processed in this system are not tax deductible, but are predominately used to help meet the local financial requirements needed to receive national matching-grant funds.
Subscribe to the sports newsletter
Get the day's top sports headlines and breaking news delivered to your inbox by subscribing here.
---