Sports
A Grip on Sports: From Pullman to Lumen (whatever that is), Thursday was packed with sports news
Fri., Nov. 20, 2020 A GRIP ON SPORTS • There is so much to unpack this Friday morning, it seems akin somehow to a three-week vacation in the wilderness. Except, of course, things like that don't happen these days. But we have football news, basketball news and, ahem, season-saving news. What a Friday.
•••••••
• Where to begin? Being that the S-R's college basketball section is plastered all over this website, I'll move that info down the list for a while. The expectation is you will find it on your own, though I have some thoughts. And the Seahawks? All is right in their world, so that's cool. We'll get to them in a second.
Which leaves us with Cougarville, where the coronavirus seems to have taken up residence.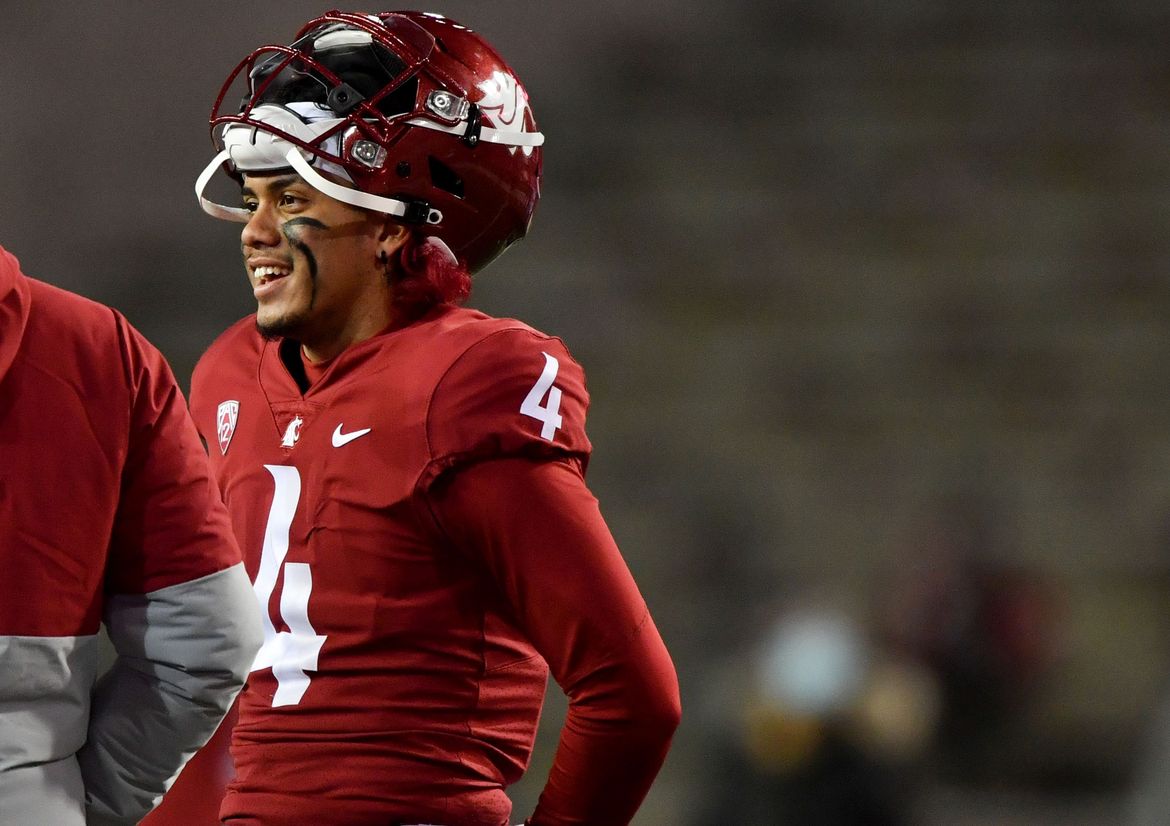 Basketball coach Kyle Smith sidelined. Starting quarterback Jayden de Laura sidelined (as Theo Lawson reported last night). And the possibility of tomorrow's game at Stanford being postponed or canceled.
No, that last sentence isn't the result of a Deep Throat-type call. It's just deduction due to what's happened recently in college football. If the virus is spreading in Bohler, than any number of Cougar football players could be affected. And infected. We should know today, before the team boards a plane to fly to California. If enough of the players are positive, or enough have to sit due to contact tracing requirements, the no-contest rule comes into play.
No, not the same no-contest the Apple Cup has been the past few years. The guidelines that have Utah 0-0 right now and have Arizona State watching from the sidelines. (As for that Apple Cup dagger, sorry. Couldn't resist. I will say three Hail Marys in penance.)
No matter what happens between now and 4 p.m. tomorrow, the Cougars will be without their starting quarterback, the guy who won a three-headed camp competition and sparked the season-opening win at Oregon State. Coupled with the injury to all-conference running back Max Borghi, WSU's offense may not have one-armed tied behind its back against Stanford, it may have both.
Not that the Cardinal will have any sympathy. After all, they opened the season against Oregon without a couple of their best offensive players. And it turned out to be a testing error. That's not supposed to happen in the conference of academic champions.
• Across the Cascades, all is well in Seahawkville – or whatever they are calling Qwest Field these days.
Carlos Hyde returned to the lineup and so did the Hawk running game, despite starting a rookie guard at center. With the ground chuck approach, or at least the threat of it, a load was lifted off Russell Wilson's shoulders. (Cue The Band's "The Weight" please for background music as you read this.)
Lighter by about 25 pounds, Wilson ran the offense to near-perfection, mainly by running when he could and not when it was appropriate. The decision-making gaffes he's suffered the past few weeks – trying a bit too hard it seemed at the time – receded as he reverted to old Russell. Old as in the way he used to be but also as in a bit slower than the 2015 model. That's OK. What Wilson has in the tank is enough, especially if the defense plays as it did Thursday night.
Was it perfect? Nope. But there was a pass rush at times (see the Cardinals' final play for proof) and the tackling seemed a bit more focused. Holding Kliff Kingsbury's offense to three touchdowns (and the same amount of three-and-outs) would have been enough, but the defense accounted for two points, negating a special-teams error that threatened the season.
Make no mistake. If Seattle had lost, winning the NFC West would have been much harder, even with the four-week schedule that presents itself over the next 30 or so days.
But a win puts the Hawks on a perch that will be hard to be dislodged from. Up next is a tour of the NFL's weakest division, the NFC East. Two of those games are in Seattle. If the Seahawks do what they should, sweep the four games, they will enter the final two weeks with a shot at being the NFC's top team.
What more could anyone ask?
• I'm glad you wondered. How about everything you want to know about our local Division 1 college basketball teams? We have that for you as well.
As one might expect, when one of the schools is ranked No. 1 in the nation, there is an emphasis put on that school. But fear not fans of the other three. There is more than enough to keep you busy today (and tomorrow, if need be) with information on the Eagles, Vandals and Cougars.
You can find every story here. And we will link more below. Have fun.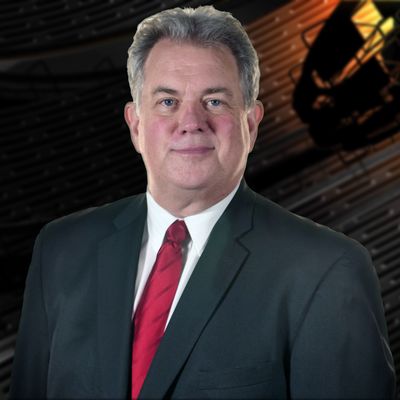 • One last note. You may recall my days filling in on local sports talk radio. Such a gig wouldn't have been possible without the support of my friend, Dennis Patchin. And I wouldn't have mad a fool of myself for anyone other than Dennis as well. So it pained me no end when his position on KXLY's radio staff was eliminated in the spring.
But Dennis has bounced back. Yesterday he was named SWX's sports director, as detailed in this Ryan Collingwood story. He'll direct the local station's coverage. This makes me happy in multiple ways.
It's good for Spokane. The depth of Dennis' local knowledge is unparalleled in the market. Just having Dennis back on television makes our local sports coverage better.
It's good for him. Though Dennis isn't a spring chicken, he still wanted to work. And now he'll get his chance. On TV, always his first love.
And it's good for teachers in our local schools. Dennis has been serving as his grandkids' de-facto teacher a few days a week as they do their online instruction. I was starting to feel sorry for the poor underpaid teachers who would be tasked with correcting the bad habits Dennis probably taught them.
•••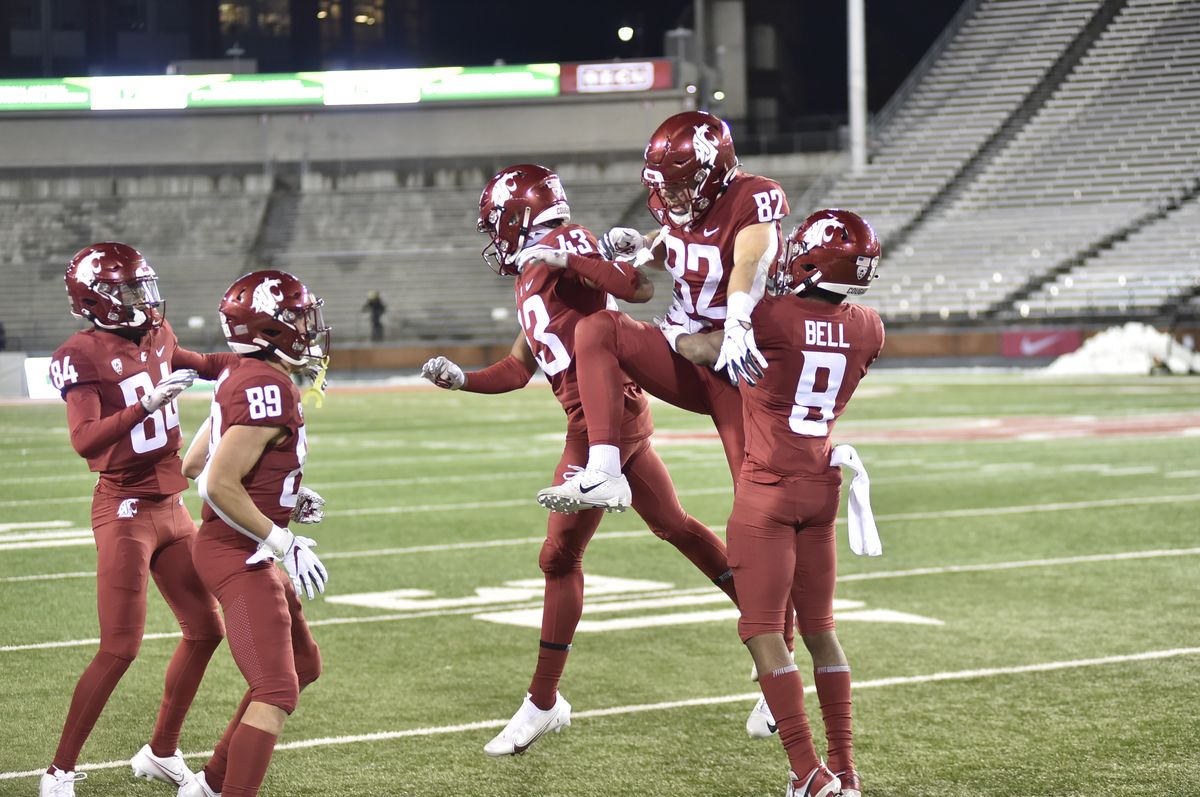 WSU: Yesterday seemed like a good day for a feature on Mead High graduate Lucas Bacon, the receiver who sizzled – sorry – against Oregon last week. So Theo wrote one and it leads off our Cougar coverage. … But the big news last night was de Laura's illness. That news will reverberate today as well. … Theo also has his preview of the Cougars' basketball season, which is scheduled to open Wednesday. … There is also a look at the Pac-12 overall as well as Washington. … Jim Allen examines the women's upcoming season, as well as those of Idaho and Eastern Washington. … Former WSU star and current Arizona Cardinal starter Jaylen Thompson was carted off the game with the Hawks last night. … Former WSU star Klay Thompson does have a torn Achilles tendon. … Around the Pac-12 and college sports, the conference decided it's OK for teams that lose a game to COVID-19 issues with their opponents to schedule a nonconference matchup. But the restrictions are pretty rigid and may ace out BYU. … If the Pac-12 is to have a team in the playoffs, style points matter. Winning isn't enough. … Just because there is a pandemic on doesn't mean that California treated its opt-outs well. … Washington will host Arizona and its bruising running game. … UCLA is at Oregon tomorrow and there is a lot to watch. That is if the Bruins have enough players to play. … Oregon State faces Cal in Corvallis tomorrow. Tristan Gebbia has an opportunity to atone for last week. … Even with the loosening of the rules, do not expect Colorado to play this week. … USC is dealing with linebacker injuries. … In basketball news, Oregon State is dealing with injuries. … Colorado is using officials at practice.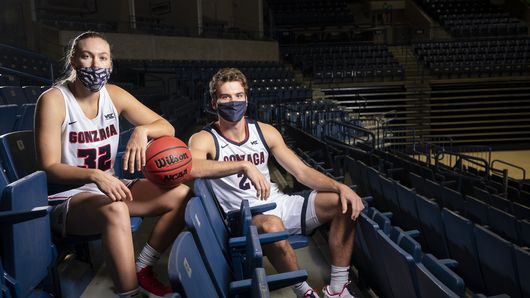 Gonzaga: One of the hallmarks of GU basketball, for both teams, is a loud, supportive crowd. That won't be happening this season. Jim Meehan examines how that might make this season different. … Jim also has an in-depth look at the top-ranked men as well as a story on what the Kennel Club is planning in a season without fans. … Jim has some alumni news as well. Killian Tillie has signed with Memphis. Kelly Olynyk is staying in Miami. … John Blanchette has a look at the WCC this season. … Jim Allen delves into the women's season, which should end in the NCAAs. They were ranked 20th yesterday. … Larry Weir's latest Press Box podcast includes a conversation with Justin Reed, who chips in on the S-R's Zag coverage. … Around the WCC, BYU dealt with COVD-19 cases earlier. Now it's time to play. … A couple of Saint Mary's players signed pro contracts.
EWU: The Eagles are the choice to repeat as Big Sky Conference champions. Ryan tells us why.
Idaho: The Vandals are still trying to rebuild and bounce back. It's a rebuilding process that hopes to bear fruit when their new arena opens. Peter Harriman has a season preview.
Preps: Though there will be high school basketball in North Idaho between now and Christmas, that doesn't mean there will be fans watching. At least in the stands. Ryan has more on the recently enacted limits. … Across the border, the WIAA sent out a statement yesterday saying, in essence, it wants high school athletics to happen as soon as possible, so don't blame the organization for the delay. Blame the governor and his medical advisors.
Indians: One report from the Orange County Register says Spokane will become the Los Angeles Dodgers' High-A affiliate next season. Dan Thompson has the story.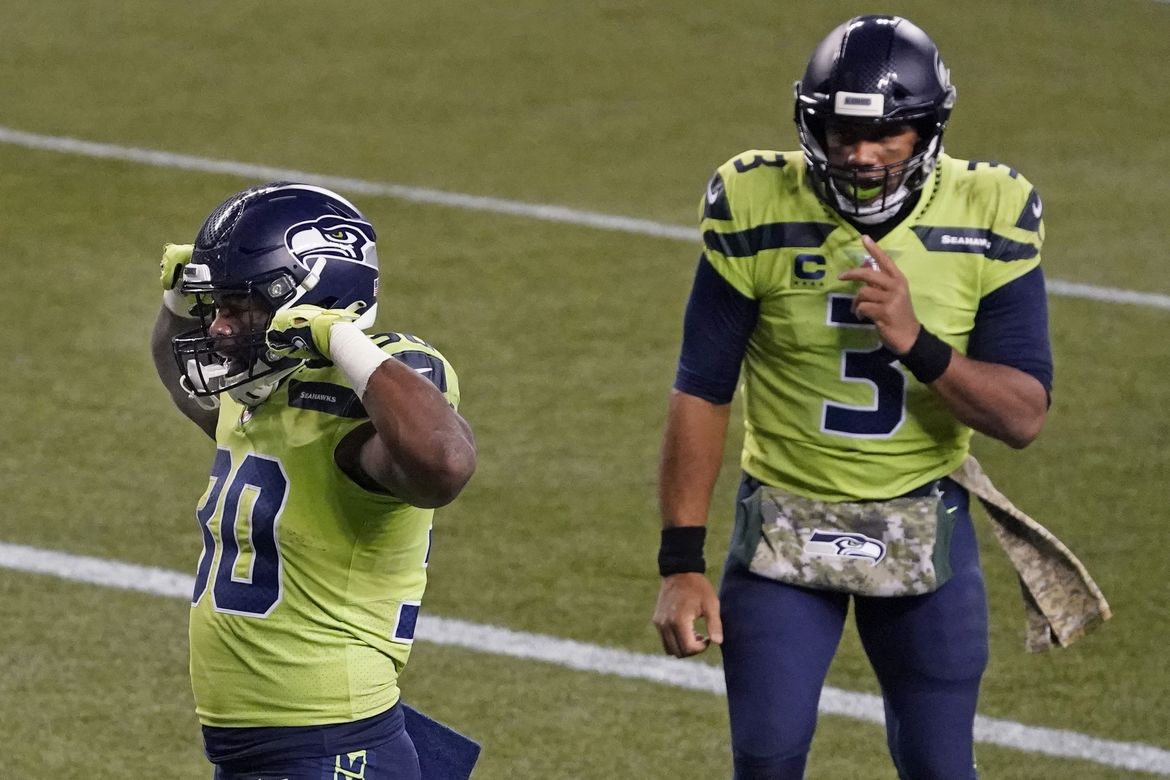 Seahawks: John Blanchette watched the 28-21 victory. He has his thoughts about Wilson and the rest of the team. … The defense has been the reason for many of Seattle's woes. And it was responsible for last night's win over Arizona. … Unless the running game was. … Hyperbole alert. The season is saved. … I'm not sure anyone is comfortable with Lumen Field yet. Wait until everyone just calls it "The Loo." And then giggles. … We all had impressions. And our own grades. … Greg Olsen may miss the rest of the season.
Mariners: This piece by The Athletic's Jayson Stark is the best in-depth analysis of baseball's new three-batter rule I've seen. And the last part of it explains what is going to happen next. … Justin Dunn is the changeup in the starting rotation.
•••       
• Back in the days of the Legion of Boom, watching a Seahawk game was a two-headed monster. When the defense was on the field, we sat in rapt attention, waiting for the next big play that would turn the game around. The offense? Why it was playing it was time to prep dinner or clean up the dishes. Fast forward to now. The roles are reversed. Heck, last night the only defensive possession I really gave rapt attention to was the final one. I wanted to see how Kyler Murray was going to tie it up. Imagine my surprise. Maybe I'll have to watch more against Philadelphia in 10 days. Until later …
Local journalism is essential.
Give directly to The Spokesman-Review's Northwest Passages community forums series -- which helps to offset the costs of several reporter and editor positions at the newspaper -- by using the easy options below. Gifts processed in this system are not tax deductible, but are predominately used to help meet the local financial requirements needed to receive national matching-grant funds.
Subscribe to the sports newsletter
Get the day's top sports headlines and breaking news delivered to your inbox by subscribing here.
---