A&E > Art
44th annual Custer Christmas Arts and Crafts Show goes virtual only this holiday season
Thu., Nov. 26, 2020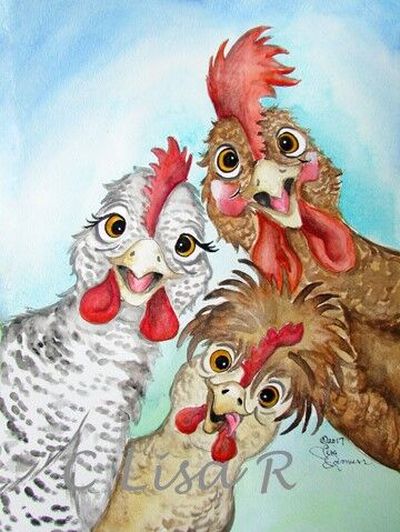 Like many things this year, the 44th annual Christmas Arts and Crafts Show hosted by Jim Custer Enterprises has been canceled this year, but only the in-person event.
The show is continuing online, with a virtual show featuring more than 100 crafters and artists presenting their work to online shoppers.
It became clear in the past couple of months the usual three-day show featuring 300 vendors at the Spokane County Fairgrounds wouldn't happen, said Cheryl Custer-Branz.
"This was our fifth show that we had to cancel," she said.
Their annual Spring Arts and Crafts Show was the last event held at the fairgrounds in March.
Many vendors assumed they would be able to sell their work at outdoor fairs and festivals in the summer, but those were cancelled, too.
"For the artists and crafters, it was just a devastating financial blow," Custer-Branz said.
It just didn't feel right not to do anything for Christmas, she said, so a plan was quickly hatched to do a virtual show.
"It was a pretty quick pivot," she said.
She contacted vendors who usually participate in the Spokane show and in a similar show in Pasco to see who might be interested in a virtual show. But some had slowed or even stopped production because they had nowhere to sell their work, which meant not everyone could sign up for a virtual show.
Since this is their first virtual show, Custer-Branz isn't sure how it will go.
"We put on very large shows," she said. "These events work because you have a lot of participants and a lot of people attending, which just isn't viable right now."
The virtual Christmas Arts and Crafts Show can be found online at custershows.com/virtual-show.php. Each artist submitted a photo of their work to be featured and anyone who clicks on an artist's photo is taken directly to the artist's website to shop.
Photographers, painters, woodworkers and potters are represented. There are also holiday ornaments, jewelry, metalwork, specialty goods and bath and body products. Fabric, fiber and mixed media creations are also available.
Artist Lisa Rasmussen is one of the featured artists. Her photo is of a print she did of a watercolor painting of three cheerful chickens that seem to be popping in to say hello to the viewer. Clicking on it takes shoppers to a website full of whimsical art featuring everything from dancing cows to turtles. There's also an "Udderly Delightful" 2021 cow calendar.
Rasmussen, who lives in Renton, Washington, said she's been participating in the Pasco Christmas Arts and Crafts Show since 1994. "Cheryl's show is one of my best," she said.
Normally Rasmussen does about 17 shows a year, but not this year. "I haven't had any shows," she said. "It's been different and difficult."
Sales on her website have been slow, but Rasmussen said she hopes participating in the virtual show will help her sales go up, though she knows buying art online just isn't the same.
"You almost have to see it and feel it and look at the size and make a connection," she said. "You don't get that online."
The link to the virtual Christmas Arts and Crafts Show went live two weeks before Thanksgiving, close to when the show normally would have been held. But now people aren't limited to three days of shopping. The page will remain up through Dec. 25.
"When I posted the virtual link, it went baby viral," Custer-Branz said. "I was so happy to see that."
She's hoping that having the show, even though it's only online, will be a small constant for people. Many people come to the show every year to buy Christmas gifts for their friends and family, she said. "I think what a lot of people are looking for is some sense of normalcy," she said.
Though the virtual page is up through Dec. 25, Custer-Branz said she encourages people to consider shipping time if they want items to arrive before Christmas.
"I definitely would shop sooner, rather than later," she said.
Custer-Branz said putting on the virtual show is her and her husband Clint Branz's love letter to the artists and the public.
"We are not charging the artists," she said. "We are not charging the public. We are not taking a commission. This is our holiday gift. We hope it brings a little dose of joy."
— Nina Culver can be reached at nculver47@gmail.com
Local journalism is essential.
Give directly to The Spokesman-Review's Northwest Passages community forums series -- which helps to offset the costs of several reporter and editor positions at the newspaper -- by using the easy options below. Gifts processed in this system are not tax deductible, but are predominately used to help meet the local financial requirements needed to receive national matching-grant funds.
Subscribe to the Spokane7 email newsletter
Get the day's top entertainment headlines delivered to your inbox every morning.
---